Avery Pennarun launched his first successful startup in college. He is now on his second tech startup, and investors have been more than eager to help fund it.
On the Dealmakers Show Pennarun talked about his common sense, but unconventional way to sell your tech solutions, his fundraising strategies for good and tougher economic times, and his vision of the future of the internet.
Listen to the full podcast episode and review the transcript here.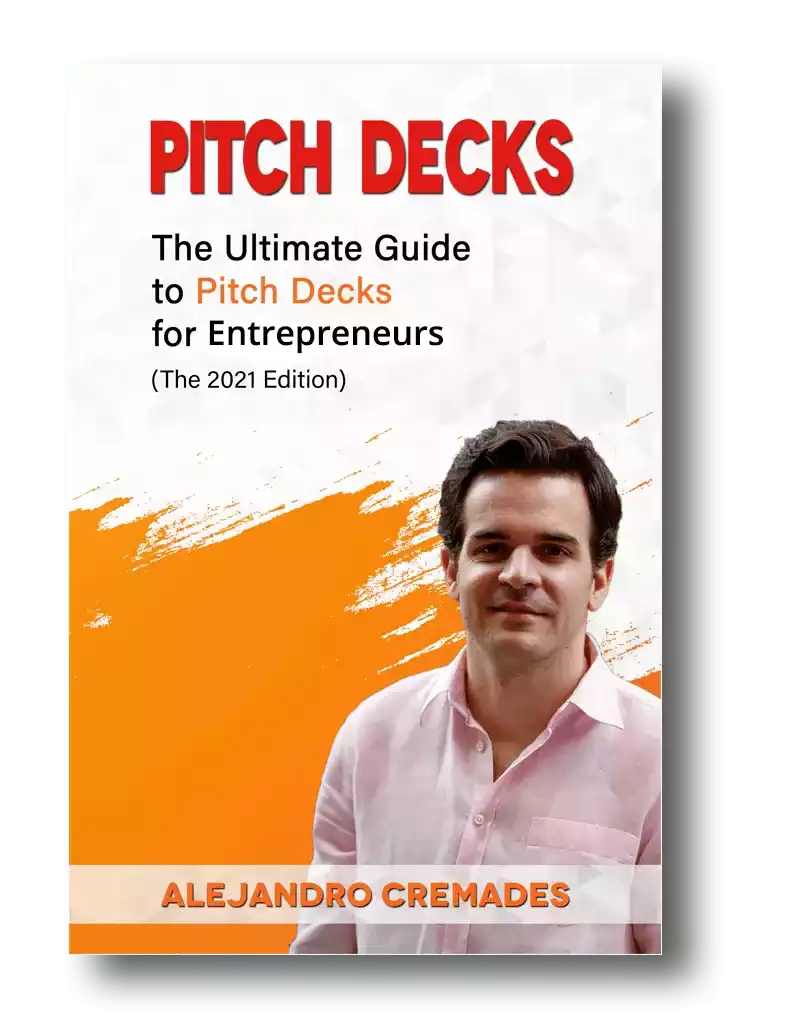 *FREE DOWNLOAD*
The Ultimate Guide To Pitch Decks
Here is the content that we will cover in this post. Let's get started.
College Startups
Avery Pennarun grew up in Ontario, Canada. A place with lots of outdoor space and nature. Which also meant that when his dad brought home a computer with a modem, he became very interested in being able to communicate with people on it. A tool for connecting with people he could never otherwise meet. Especially, when the nearest people live at least 10 minutes walk from your house. 
Avery took this passion through to study engineering at the University of Waterloo. There they had this unique program which enabled students to rotate between four months of study, and four month of working. The concept being that by the time you graduated you would have a much clearer idea of what you really wanted to do. 
For one of these work sessions Avery and a fellow student, Dave Coombs, decided that they wanted to try entrepreneurship. They didn't see any downside in testing out being business owners for a couple of months. 
Before they even started they created the product. A network appliance server for sharing your internet connection. Something which was a big problem at the time. They were able to build devices for $1,000, and resell them for $2,000. Not a small sum for two college students. 
They planned to shut it down after the four month trial. Yet, people kept asking for the product, and referring others who wanted it. So, they began hiring people, and the business kept growing. 
Unfortunately, they were faced with trying to raise money to support the company in the wake of the dot com bust. It was a very hard time to raise capital. Fortunately, being Canadian, the more conservative domestic Canadian investors around them hadn't gone all in on the frothy dot com boom. They were among the few that still had money to invest. That meant getting a lot less money than if they had raised two years earlier. Though those that had, were already bankrupt, having never learned how to operate with financial sense. 
The company grew, and ultimately, IBM decided that they didn't want any of their competitors to get their hands on one of the features, and acquired them.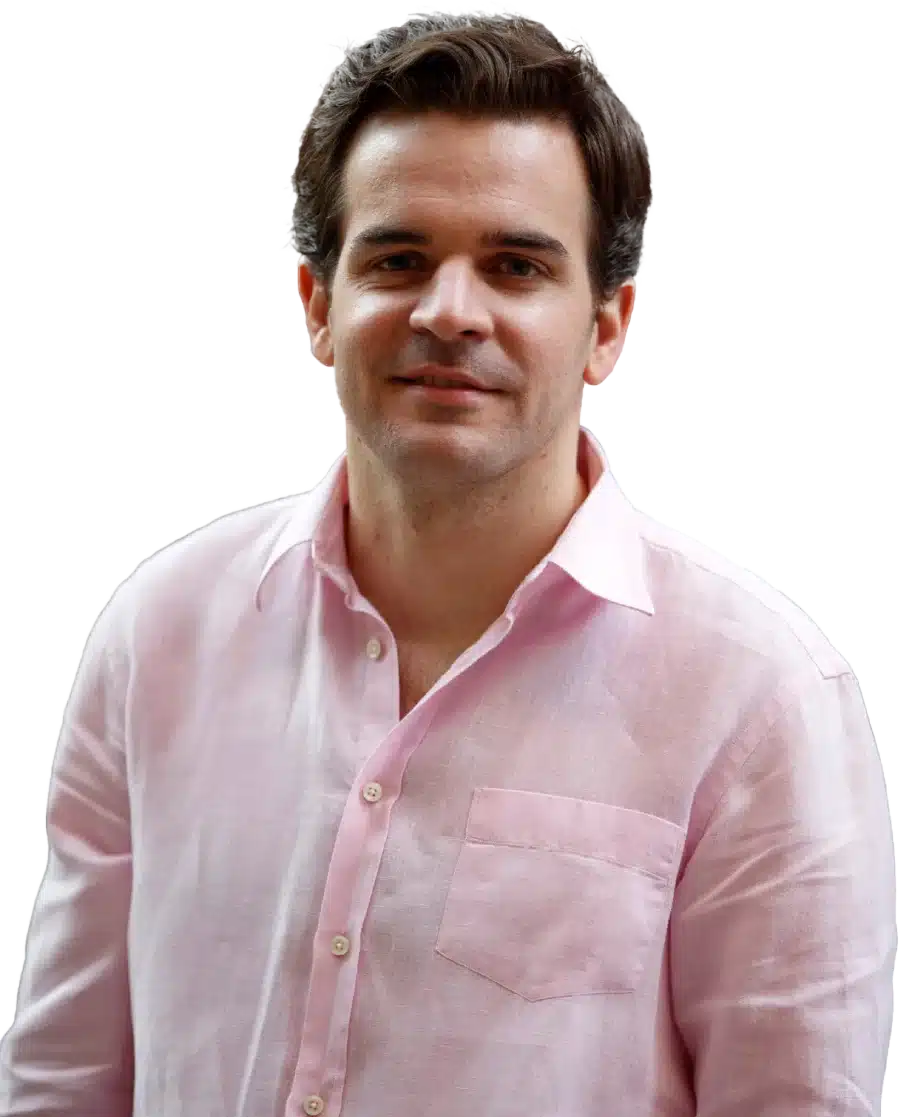 See How I Can Help You With Your Fundraising Efforts
Fundraising Process : get guidance from A to Z.
Materials : our team creates epic pitch decks and financial models
Investor Access : connect with the right investors for your business and close them
Real Entrepreneurship
After the exit from his first startup Avery found himself building out a tech company for banking software. A venture cut short by the 2008 financial crisis which sent many banks bankrupt. 
Next he was hired by Google. He didn't think he'd be cut out to work in a big corporation, after being so used to doing his own thing. In fact, he says that he kept his signing bonus in the bank for the first whole year, just in case he quit, and had to return it. He ended up staying there for seven years. He led the Google Fiber WiFi team. At least until Google lost interest in it. 
There he learned the real difference between mega-corporations and startups. Aside from the bureaucracy. That is that they can throw huge amounts of money at projects. Yet, they expect you to do a whole lot more, with a lot more money. That is in stark contrast to being a startup entrepreneur, being skilled at doing at something, with a lot less in resources. Avery decided he was much better suited to the latter. 
Tailscale
Avery Pennarun's latest startup is Tailscale. A venture he put together with two other cofounders, David Carney and David Crawshaw. One he met back in college, and the other at Google. 
Tailscale is a zero config VPN for building secure networks that can be accessed remotely from anywhere. 
Their go to market and sales strategy may be unconventional, yet makes so much sense. Unfortunately, many others who could benefit just can't bring themselves to think that far out of the box.
Instead of the usual enterprise sales to the c-suite, Tailscale focuses on putting their product into the hands of individual developers for their own use. They end up loving it so much, that they are the ones which actually take it to work, and end up selling their bosses on it. It's a market worth tens of billions of dollars each year. 
Smart Startup Fundraising
So far Tailscale has raised $115M across three years of funding. That includes a $3M Seed round, a $12M Series A, and a $100M Series B round. 
Storytelling is everything which is something that Avery Pennarun was able to master. Being able to capture the essence of what you are doing in 15 to 20 slides is the key. For a winning deck, take a look at the pitch deck template created by Silicon Valley legend, Peter Thiel (see it here) where the most critical slides are highlighted.
Remember to unlock the pitch deck template that is being used by founders around the world to raise millions below.

Access The Pitch Deck Template
Your email address is 100% safe from spam!
Avery says that they raised their Seed round mostly to hire additional people they needed. Still having most of that money in the bank they began getting swamped by inbound interest from investors wanting to extend them a Series A round. 
Investors seemed desperate. Which Avery saw as a turn off. Yet, they were willing to give them whatever they wanted. An advisor recommended taking the money, while the company was hot, their metrics were there, and the capital market was there. 
Having seen before what it was like raising in a down market, they set a valuation that wouldn't make their Series B too hard, and took the money. 
The Series B wasn't too different. This time they realized that if the sky was the limit, then aiming for that magical $100M number would also do a lot for their branding. It certainly puts them in a place where they can outlast what looks like the next financial crisis. 
Listen in to the full podcast episode to find out more, including:
The future of the internet (and how it may be different than you expect)
The incredible value of reading books and surrounding yourself with advisors
Raising capital when you dont need it
Filtering investors
SUBSCRIBE ON:
Facebook Comments