Immad Akhund is a true serial entrepreneur who has been on both sides of the table and many times. His latest startup has raised tens of millions of dollars to build a bank for startups.
During our recent interview on the DealMakers Podcast, Immad shared his journey from being a young entrepreneur to multiple exits and becoming an active angel investor himself. We talked launching back to back startups, the patterns of success, how to take the pain out of entrepreneurship (as best you can), Fintech and M&A.
Listen to the full podcast episode and review the transcript here.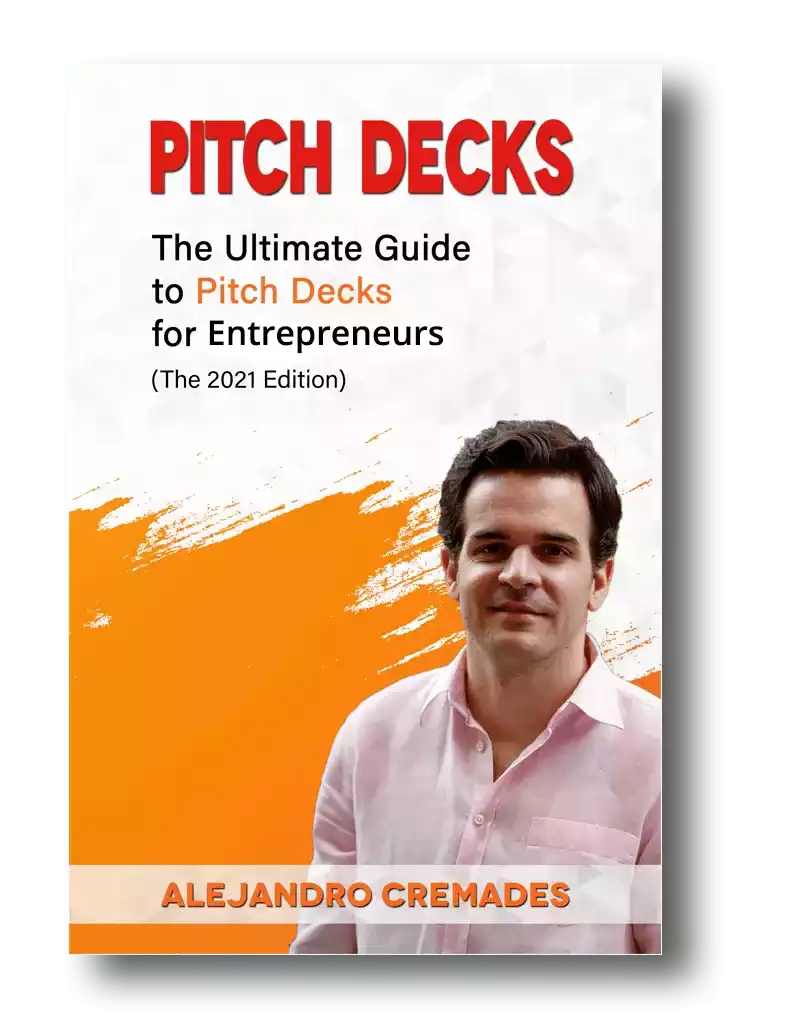 *FREE DOWNLOAD*
The Ultimate Guide To Pitch Decks
Here is the content that we will cover in this post. Let's get started.
From Cricket to Soccer to Football
Akhund was born in Pakistan where he grew up on cricket and playing computer games on an old Apple Macintosh. When he was nine years old his parents relocated to the UK in search of better job and education opportunities.
There he had to learn soccer in place of cricket, which of course changed to football when he finally made his move to Silicon Valley.
Immad was always interested in side hustles and finding ways to make money. At 14 years old he was running ad bars on his desktop and experimenting with programming.
Even Failure Can't Take the Fun Out of Entrepreneurship
Immad went on to study computer science at Cambridge. He was intentional about cultivating a strong skill set that could be applied to entrepreneurship.
His first job was at Bloomberg. They were building technical and fintech tools. Yet, as all entrepreneurs have experienced, he found it hard to be a cog in a machine.
TechCrunch was hot, and he and his friend were inspired to launch a startup of their own. Then the reality of no funding, no marketing experience or real business experience kicked in. They were great at programming, but that alone isn't enough. They made just about every mistake you could.
It didn't work out, but they found the experience fun, and it lit a new level of passion for entrepreneurship within him.
This experience really awakened Immad to the value of being in an entrepreneurial hub. Somewhere you are surrounded by other entrepreneurs and those doing big things, and that you could be inspired by and learn from. Back then London didn't really have much of a startup ecosystem. He decided to make the leap to San Francisco. 
His last two startups were grown at Y Combinator. An environment he found very valuable for learning about customers, growth rates and the patterns of good decision making, as well as making connections.
Monetization
Immad Akhund's next startup was Clickpass. A single sign-on tool for websites. They hit two million users pretty quickly. Yet, with no monetization, they realized they had a fatal flaw in their initial planning.
Without a way to make money, you don't really have a sustainable business. Twitter and Facebook might have made it work. Others like Uber and WeWork have even managed to grow into very big companies while losing a lot of money. Though there are obviously many, many others who have tried this strategy and didn't succeed.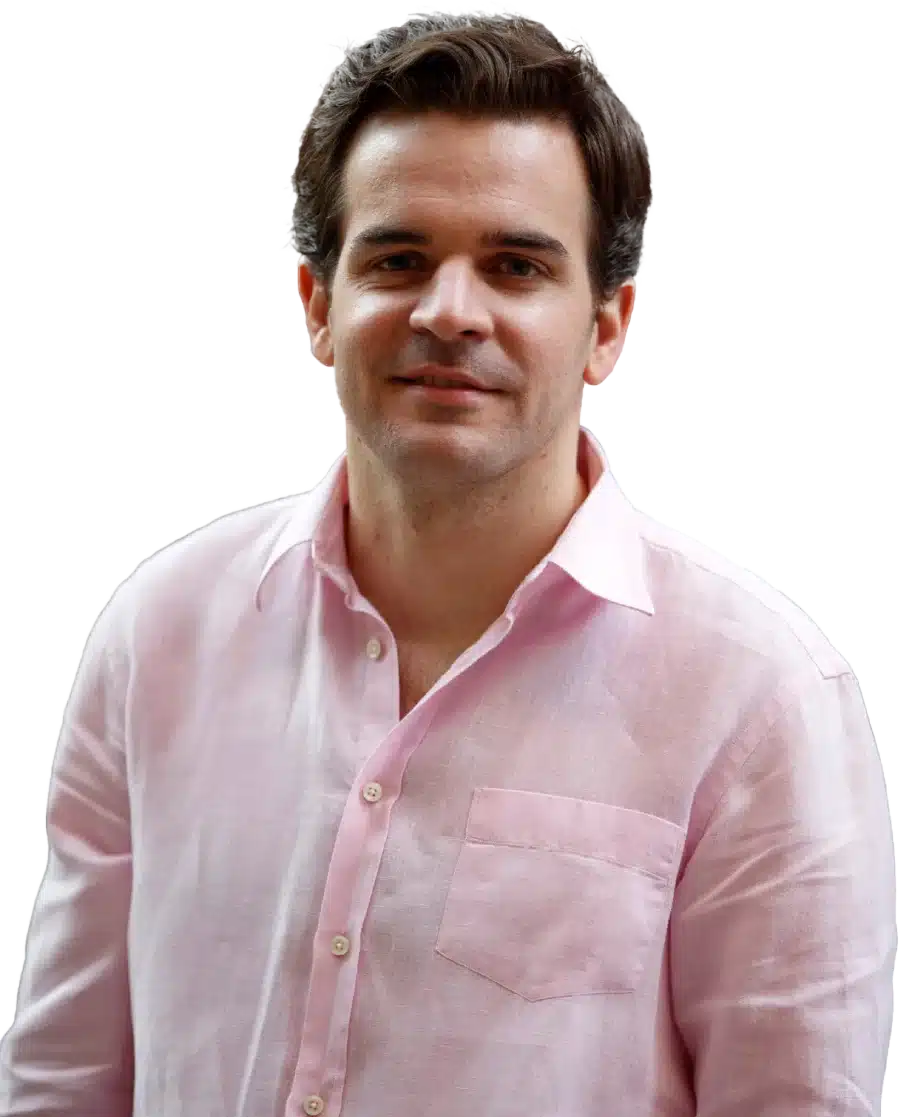 See How I Can Help You With Your Fundraising Efforts
Fundraising Process : get guidance from A to Z.
Materials : our team creates epic pitch decks and financial models
Investor Access : connect with the right investors for your business and close them
Still, Clickpass made it to an exit and acquihire deal.
Fundraising and M&A
The truth is that fundraising and exits are far harder than you expect when you become a founder. Immad says they are the two hardest parts of being an entrepreneur. There is still very limited information and experienced and M&A advisors out there to help. Entrepreneurs rarely appreciate the value in or take the time to recruit them very early, when they should.
With Clickpass they did the whole VC roadshow and spent months without getting a bite. Then it took six months to complete their exit.
His next company was also acquired. This time by a company in Germany. It meant a nine-month process. They were talking to buyers and negotiating on the phone at 11 pm at night, and then back on the phone with them again at 7 am. As Immad shared, sleep is very elusive.
From his perspective, you're compressing learning about a whole new part of business and entrepreneurship into a few months, with tens of millions or even billions of dollars at stake. All the distraction doesn't make it easy to run your company and keep up your growth and clocking in those milestones easy.
Immad says it can be a very nerve-racking process and emotional rollercoaster, even for the strongest entrepreneurs. In his case, he had a very supportive wife through the process.
He's also learned it helps to view entrepreneurship as a game. You make your moves. They don't always work out. No big deal. Just make a better move next time and try again. He also says it is far more valuable to be honest when you are struggling. It opens the door to real conversations and helps.
Immad sold Heyzap for $45M to Fyber.
His most recent startup has raised over $25 million through a recent Series A. Investors include Bill Clerico of WePay, Andressen Horowitz and others.
Storytelling is everything which is something that Immad was able to master. Being able to capture the essence of what you are doing in 15 to 20 slides is the key. For a winning deck, take a look at the pitch deck template created by Silicon Valley legend, Peter Thiel (see it here) where the most critical slides are highlighted. Moreover, I also provided a commentary on a pitch deck from an Uber competitor that has raised over $400M (see it here). 
Remember to unlock the pitch deck template that is being used by founders around the world to raise millions below.
Access The Pitch Deck Template
Your email address is 100% safe from spam!
The Other Side of the Table
With these exits under his belt, Immad decided to try out being an investor funding other startups instead. He became a partner at Y Combinator and as an angel investor has made 120 startup investments, 30 in his first year.
He found the two most impactful variables in a startup's success to be:
The Founder

The Market
When it comes to founders to back financially, he's looking for someone who has the insatiable drive and is just unstoppable. It's a far better indicator of success rather than the product, or even traction.
Yet, ultimately Immad saw that the biggest impact he could have on the world was getting back in the driver's seat himself and launching another startup.
Born out of his frustration with the antiquated banking system and banking for startups, his latest venture Mercury is giving the finance world a refresh.
Listen in to the full podcast episode to find out more, including:
The future of fintech

Why having a large pool of investors is an advantage

Why you should get started in entrepreneurship as early as possible

Becoming the Google of banking
SUBSCRIBE ON:
Facebook Comments