Dimitri Sirota has been on both sides of the table as a founder and investor. He is now on his third venture of his own and has invested in at least eight other startups as an angel. What has he learned about the patterns of success along the way?
In a recent exclusive interview on the DealMakers Podcast, Dimitri Sirota shared his story, and his learnings of what patterns and factors can increase the likelihood of success for startups and entrepreneurs.
.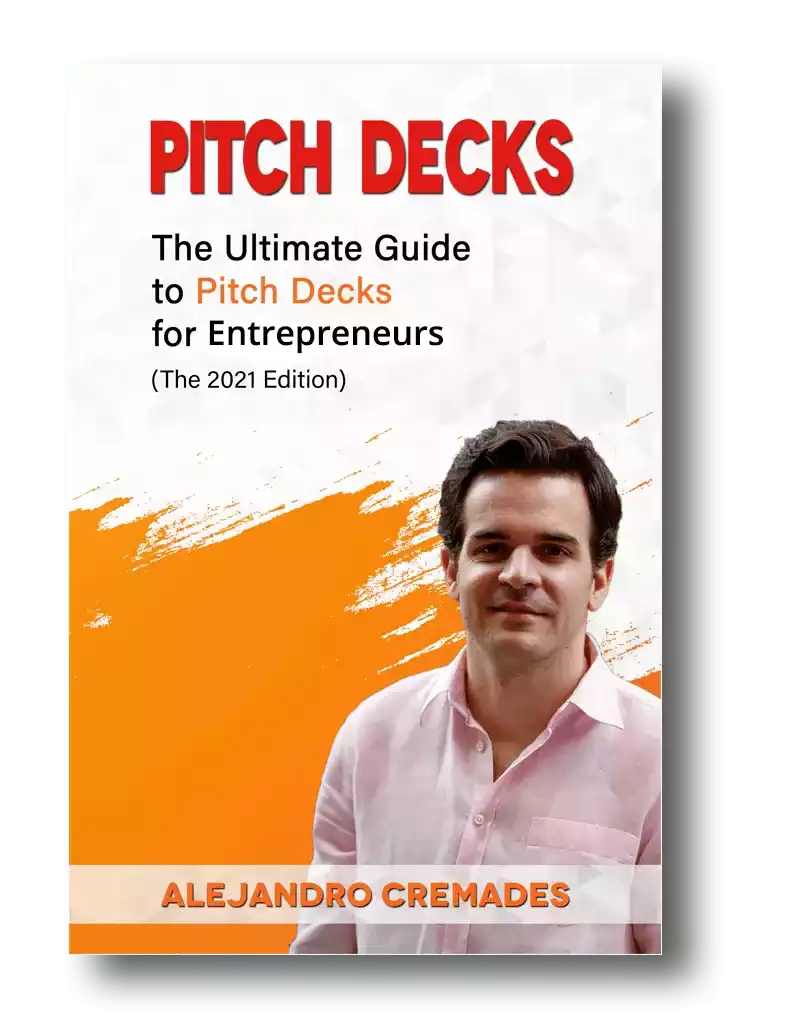 *FREE DOWNLOAD*
The Ultimate Guide To Pitch Decks
Here is the content that we will cover in this post. Let's get started.
Inspired to Build Something From Nothing
Sirota says he has always been excited about the possibility of building something from nothing. While he may have taken a slightly unconventional path into entrepreneurship, he says that ever since the days of his high school yearbooks, he planned his own roadmap for becoming an entrepreneur.
Originally born in Ukraine, Dimitri's family moved a lot when he was young. Until he was five years old he spent time growing up in Israel. Then ended up in Canada, before more recently becoming a New Yorker.
He attended the University of Montreal and then went to grad school in Vancouver. Even though he knew he wanted to go into business, he chose to study physics and was fascinated by space and science.
After school, Dimitri's first gig was doing business development for Telus. He helped them build out an internet strategy as the world moved from basic voice to digital and companies like eBay began to go public, and anything seemed possible.
Chomping at the bit to do something of his own creating, Dimitri Sirota and his first cofounding team came up with the idea for eTunnels.
Still, in their 20s, they laid out a plan, pulled together some local funds, and began building their startup in Vancouver, before expanding to Seattle.
eTunnels focused on helping organizations build point-to-point and multi-point branch office VPNs. It was a new architecture to allow people to dial in with a secure channel from home, while traveling, or from a branch office, without a lot of capital expense for big infrastructure.
Over a course of two-and-a-half years, they grew to around 75 people. For a while, they just continually raised enough to make payroll or to make three payrolls. They were always living hand to mouth. They even turned down an acquisition offer from a NASDAQ traded security company.
The Desert, Sticktoitiveness & Catalytic Events
Sirota's next venture was Layer 7 Technologies.
Despite having already built one company, Layer 7 found themselves on a journey of wandering in the product/market fit desert for several years, until finally finding it.
Finally, the convergence of the cloud and Amazon Web Services, the new iPhone and a new app and API ecosystem made their work highly relevant and needed. After three going on four years of struggling, business almost magically picked up. People finally got what they were offering.
They kept building organically, persevered, stayed on course, and were close to $40M in revenue when they exited. Over those years they had raised around $18 million and sold to CA Technologies (now part of Broadcom) for a reported $200 million.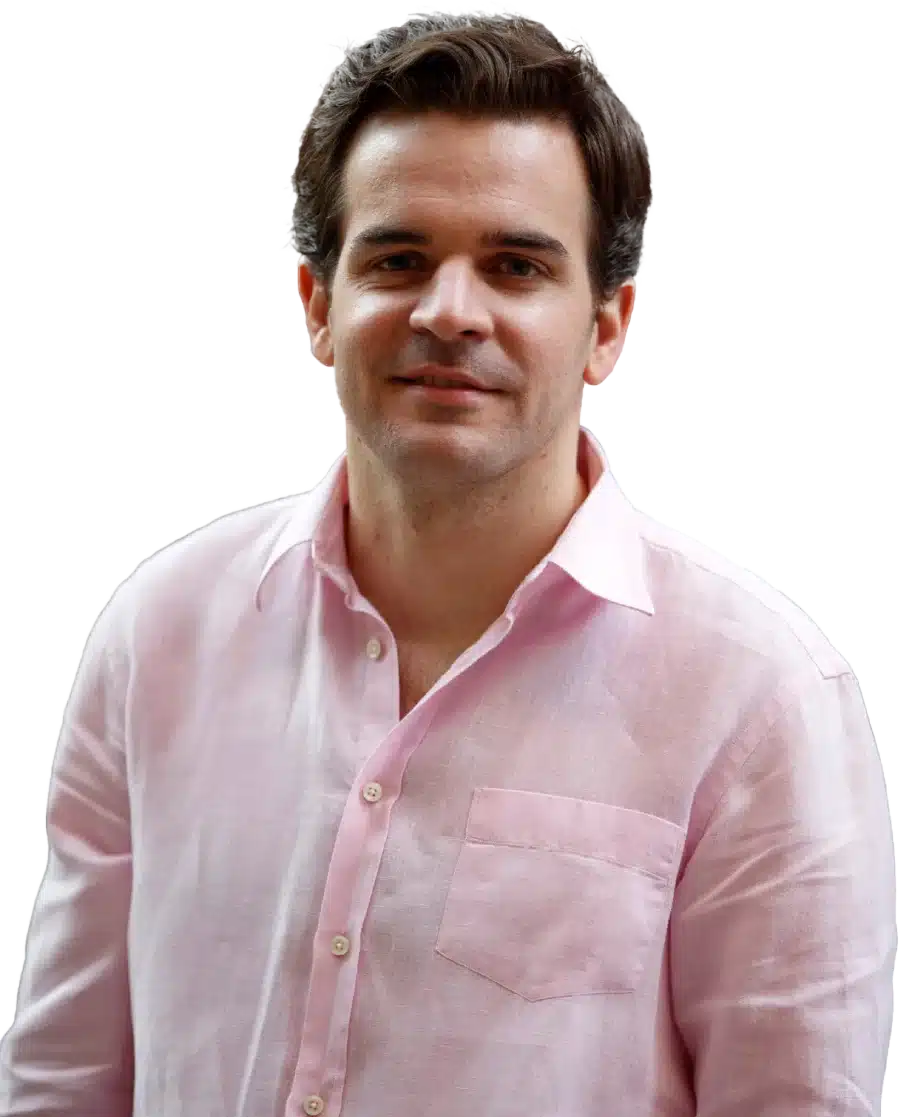 See How I Can Help You With Your Fundraising Efforts
Fundraising Process : get guidance from A to Z.
Materials : our team creates epic pitch decks and financial models
Investor Access : connect with the right investors for your business and close them
That gained them recognition as Venture Capital Company of the Year and BC Technology Company of the Year.
As a part of this acquisition, Dimitri was relocated with a Green Card to New York. They gave him a role of focus on identifying other companies for acquisitions, putting him on the other side of the table.
Patterns of Successful Startup Founders
As an active angel investor himself, Dimitri has invested in at least eight other startups.
From his experience, the most successful startup founders and ventures share these same traits.
1. The Eye of the Tiger
Dimitri says successful entrepreneurs are ambitious, aggressive, and assertive. They want to go big. He sees no replacement for that quality. They have that eye of the tiger desire to win.
2. They Surround Themselves with Great People
As much as possible they surround themselves with other folks that want to be successful, including advisors, investors, and of course their team.
3. Market Validation
Dimitri has also found that the further along the pathway to product revenue and some type of confirmation, the more successful those investments have been.
BigID
BigID is Dimitri Sirota's most recent venture.
Commuting from Westchester to Manhattan, Dimitri noticed the big gap between all of the headlines and concern about data privacy and anything being done about it.
The Wall Street Journal and New York Times are constantly publishing news stories about the misuse and abuse of consumer data. Yet, little was being done about it. Companies were more worried about managing their data, than safeguarding the privacy and security of their data. At the same time GDPR and its attached regulations and big fines were taking shape in Europe. He foresaw this as another catalytic event that would create a huge need and motivate companies to spend money on solutions.
Always feeling a little jealous of the people his company was acquiring, he yearned to be back on the other side and create a technology that would help businesses comply with regulation, but also understand the customer data they had and how it was being used.
So, he started networking and put together some slides. In early 2016, he and his cofounder, Nimrod Vax, raised some seed money. Then in 2018, they raised a Series A round, a $30 million Series B round, and just last month, a $50 million Series C fund, bringing their total investment to date $96 million. Since then they've scaled from just eight people at the beginning of 2018, to over 108 now. They have people in Israel, NYC, Brazil, Singapore, and Europe. They've already turned down acquisition offers
Storytelling is everything which is something that Dimitri was able to master. Being able to capture the essence of what you are doing in 15 to 20 slides is the key. For a winning deck, take a look at the pitch deck template created by Silicon Valley legend, Peter Thiel (see it here) where the most critical slides are highlighted. Moreover, I also provided a commentary on a pitch deck from an Uber competitor that has raised over $400M (see it here).
Remember to unlock the pitch deck template that is being used by founders around the world to raise millions below.
Access The Pitch Deck Template
Your email address is 100% safe from spam!
Listen in to the full episode to find out more, including:
Why it's advantageous to raise money sooner rather than later

The real benefits of fundraising

Dimitri's top piece of advice for new founders

Why he prefers US startups over Canadian ones
SUBSCRIBE ON:
Facebook Comments