Murray Hidary has been involved with orchestrating an array of different startups. Conducting their construction, funding, scale and exit, at an incredible tempo. This includes over two dozen acquisitions, raising tens of millions of dollars in financing, and nine figure exits.
On the Dealmakers Show Hidary shared everything from his earliest entrepreneurial hustles to his latest ventures. Including his experiences going public during an economic bust, and taking a company private again, and his new approach to starting and funding companies. Plus, what history can teach us about the best moves to make now, in the current economic climate. 
Listen to the full podcast episode and review the transcript here.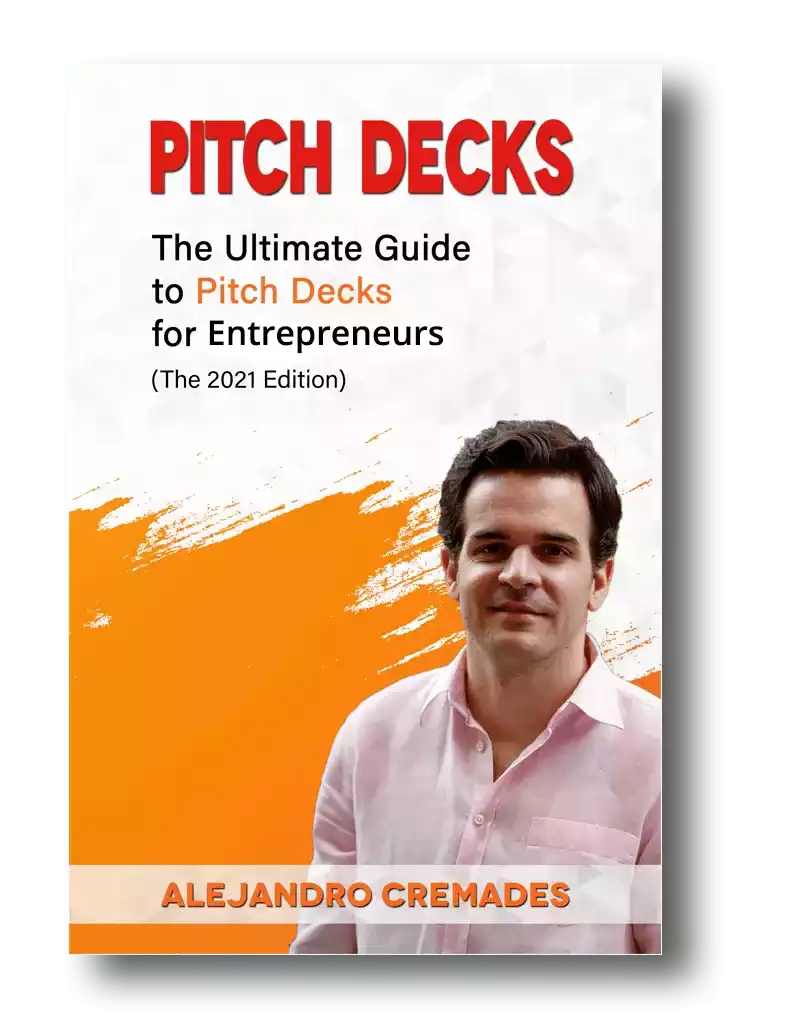 *FREE DOWNLOAD*
The Ultimate Guide To Pitch Decks
Here is the content that we will cover in this post. Let's get started.
Creativity & Exploration
The desire to explore and his natural creativity have continued to be two of the staples of Murray Hidary's career in startups. 
Originally born in a tight knit community in Brooklyn, NY, he longed to get out to see and experience the world for himself. 
He came from a very entrepreneurial family. His mother, father, brothers and grandfather are all entrepreneurs who started their own companies. Instead of turning him off to entrepreneurship from seeing how it is firsthand, he found a natural talent for it. 
By the time he was 15 years old he was selling clothes and other items at flea markets around the different boroughs of NY. 
His mother also instilled a love of music in him and his siblings from a young age. He quickly found music to be a language of expression he gravitated to even more than words. He found himself writing music and playing the piano, and following that path with his studies.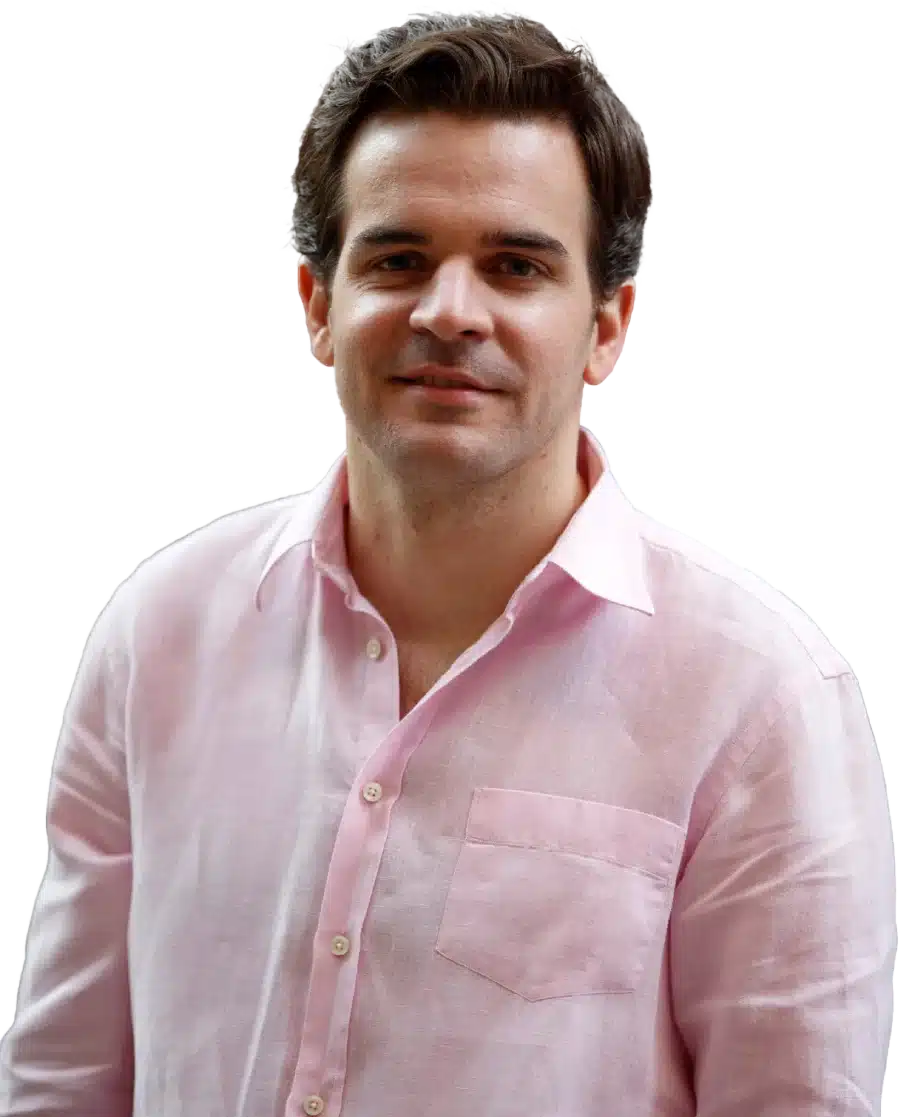 See How I Can Help You With Your Fundraising Efforts
Fundraising Process : get guidance from A to Z.
Materials : our team creates epic pitch decks and financial models
Investor Access : connect with the right investors for your business and close them
Discovering The Internet & Business
When Hidary hit 18 years old he took a year off to go and travel the world. 
On returning he dove into his studies to become a classical music composer. Of course, on graduating he quickly realized that it wasn't going to be easy to make money. You are probably going to end up rushing out music for TV commercials on tight deadlines instead of having the luxury of time to actually create the music you would really like to. 
During the years that Murray had spent pursuing music, studying it and going to music camp, his older brother, Jack, was throwing himself into computers. His brother was among the first to experience the internet in his work with the government. When Murray was just 22 years old, they decided to work together on their first startup project, EarthWeb. 
It all began as a nonprofit venture. One that was built on trying to raise awareness and funding for the refugees of the civil war in Rwanda. 
They landed in Newsweek magazine, and new doors opened for them. In tandem with the World Wide Web being launched, they found commercial opportunities and applications for their work. Their work got them into Wired Magazine, which in turn resulted in building some pretty notable websites, including for the New York Stock Exchange and Metropolitan Museum of Art. 
Going Public, Navigating Downturns & New Approaches To Business Growth
EarthWeb raised more than $100M before going public. However, they also found that they were trying to go public right when the IPO market shut down completely. 
The IPO market was frozen for around six months. No one was going public. When they did take the risk and managed to go public their stock soared 300% in a single day. Many others followed, rebooting the IPO market. In turn the transaction enabled them to acquire 24 other companies. 
When the dot com bust happened about 18 months later it required some restructuring. They exited their ad business driven models which were losing cash, and focused on growing the profitable division Dice.com. A career website they acquired for $40 Million in stock and grew it from $3M to $60M in revenue in just 18 months. 
The other problem they had encountered at the time was that $80M of the funds that they brought in was debt. They ended up being forced to convert that to equity by their creditors, handing them a big part of the company. 
Ultimately, Murray took the company private again, and then sold it to private equity firms General Atlantic and Quadrangle for $200M. 
With this lesson in mind, he says that he has decided to launch and grow his most recent startups without taking venture capital money. Instead, focusing on profitability, and using their own revenues and profits to grow. 
Storytelling is everything which is something that Murray Hidary was able to master. Being able to capture the essence of what you are doing in 15 to 20 slides is the key. For a winning deck, take a look at the pitch deck template created by Silicon Valley legend, Peter Thiel (see it here) where the most critical slides are highlighted.
Remember to unlock the pitch deck template that is being used by founders around the world to raise millions below.

Access The Pitch Deck Template
Your email address is 100% safe from spam!
Choosing To Sell Your Company
Hidary says he is still a fan of acquisitions. In fact, his next company, Vista, sold to  S&P for $30M in cash. 
He says the debate on selling your company comes down to whether your life's mission and legacy is really tied to one company or not. For better or worse, he says we've seen Steve Jobs and Mark Zuckerberg stick with their startup babies for a long time, their legacy defined by their businesses.
For Murray, he decided there were other things he wanted to do in his life. 
In this case, a personal tragedy brought him back to his passion for music. This has become MindTravel, which delivers transformational, meditative music experiences. 
He is also currently involved in two other companies. Primary Insight, which he effectively got for free from JP Morgan as they struggled to deal with the aftermath of the last great recession. 
eBility is a subscription software business that was integrated into Intuit's Quickbooks, propelling them to huge success with thousands of customers, almost overnight. 
Listen in to the full podcast episode to find out more, including:
How to get a free company that is generating millions in revenues
Murray Hidary's top advice before starting a business
The over-valuation and correction that comes with new technologies
SUBSCRIBE ON:
Facebook Comments