David Karandish has gone from young entrepreneurial side hustles to raising over $150 million, and now launching a new startup ecosystem which includes his new AI startup, Capacity, after selling Answers.com company for almost $1 billion.
From learning to code at an early age to launching an AI venture that is supporting the new world we live and work in, David Karandish has learned a lot about capital fundraising, the different stages of a business, building a sustainable company and M&A.
In his recent appearance on the DealMakers podcast, he talks about his journey, the ups and downs of entrepreneurship, what you really do when you sell a company for a billion dollars, what he wishes he could tell his younger self, and many more topics.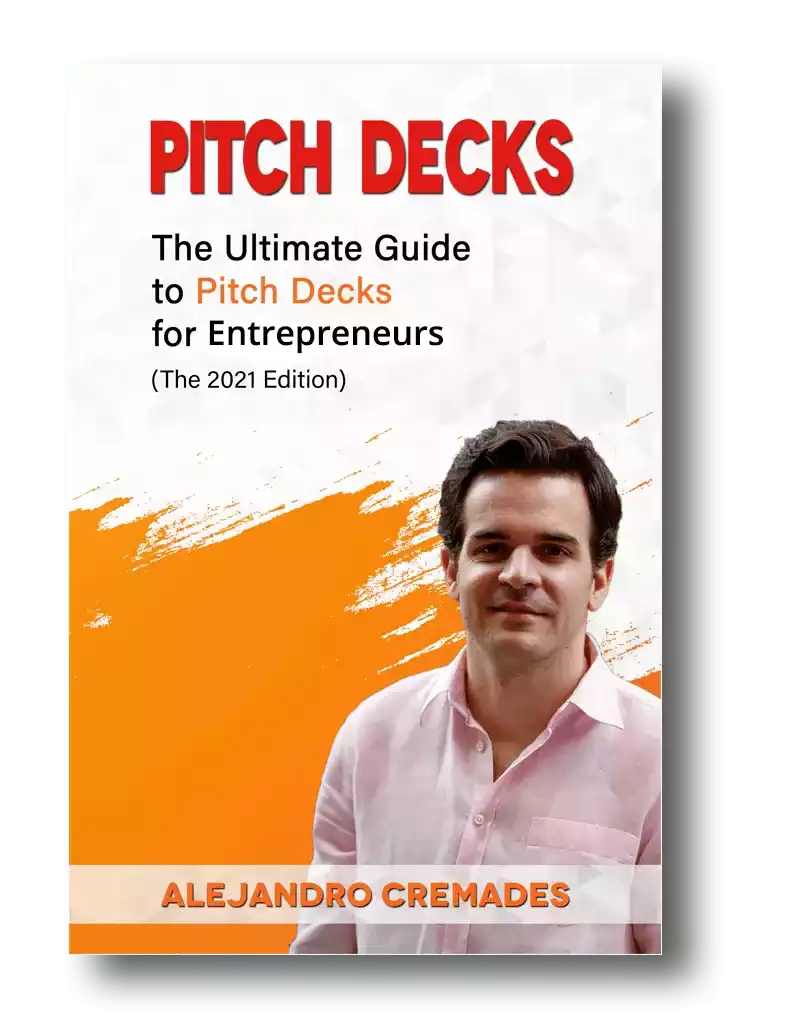 *FREE DOWNLOAD*
The Ultimate Guide To Pitch Decks
Here is the content that we will cover in this post. Let's get started.
Young Entrepreneurs
Karandish was born and raised in St. Louis, MO. When his father's company was throwing out all of their old computers, he brought one home. David used it to learn how to code.
In high school, he would design web pages for people. Which was somewhat of a magical power back then.
He then went on to major in computer science and entrepreneurship at Washington University in St. Louis.
He and his business partner kept hustling and coding. They developed a plugin for AOL Instant Messenger. They built an e-commerce website selling celebrity apparel, ran a blog and fashion review site. They even created a lead generation site for the financial services industry.
In the final semester of their senior year, they set out to network and meet new people. They stumbled on a casting call for the Apprentice TV show. They tried out and Karandish became one of the youngest people to appear on the show. This happened to be the special season with Martha Stewart.
David made use of the time on the show to build connections and ultimately pulled off a deal with Yahoo to fuel their shopping comparison site business idea, Find Stuff.
Raising Money and M&A
Find Stuff went on to become Announce Media and AFCV Holdings. They grew fast but were very aware of the fact that their business was heavily reliant on just one partner, Yahoo.
They began shopping for a company that had organic traffic and they found Answers.com. It was a chance to diversify revenue, expand advertising partnerships outside of Yahoo, and diversify traffic.
They hired a bank, flew back and forth to Israel, where Answers.com was based, and started merging the two companies together. At $20 million, and with all organic traffic, it was close to acquiring $19 million in gross profit every year on autopilot.
Having completed several other M&A deals and roll-ups in the industry, David shared with the DealMakers' audience some of his key checkmarks for due diligence when shopping for an acquisition.
A business that has multiple ways to grow

Something within your budget

A brand which you can hang the rest of what you are doing underneath
Answers.com ultimately became the parent brand for everything they did, thanks to its great visibility.
Through this stage of the business Find Stuff raised at least $150 million. That ran from angel investors to VCs, private equity, and a sizable debt facility.
His quick breakdown of what to expect at each round is:
Angel funding is very much betting on the jockey

VCs will take more risk than PE, but typically still want to see you've passed the idea stage

Private equity want to protect a lot of the downside and get a strong return for their investors

Debt facilities don't participate in the upside. All they care about is to make sure that you pay them back

See How I Can Help You With Your Fundraising Efforts

Fundraising Process : get guidance from A to Z.
Materials : our team creates epic pitch decks and financial models
Investor Access : connect with the right investors for your business and close them
For those that are fundraising, not long ago I covered the pitch deck template that was created by Silicon Valley legend, Peter Thiel (see it here) where the most critical slides are highlighted. Moreover, I also provided a commentary on a pitch deck from an Uber competitor that has raised over $400M (see it here).
Eating Glass
"Entrepreneurship is like eating glass. Pretty soon you get used to the taste of your own blood." – Sean Parker
Not long after the Answers.com acquisition was complete the world was falling apart. Google made a big algorithm change. Over the course of about three hours, a profitable, growing, exciting acquisition became unprofitable.
They decided to fight it out. They launched a two-prong strategy. They doubled-down on producing content, and SEO content. They looked to go syndicate their content to social media to drive in alternative sources of traffic.
Then they diversified into subscription models instead of an advertising only model.
Growing As A CEO
It can be a challenge to maintain culture across different offices in different regions and countries. Especially when you make acquisitions and bring on teams you didn't vet and hire for your culture. Some cross-pollination and mixing of your team members and management may help with that integration.
David says he started out as "very much a Business Development CEO or Sales CEO." Then transitioned to M&A, meeting with investors, and being deal focused. Now he largely describes himself as being in a product CEO role.
Many entrepreneurs can struggle with this evolution and may be caught by surprise at the fact they soon won't be doing what they got into the business to do and they enjoyed so much.
He loved to create things but was soon in deal-making mode.
What You Do When You Birth A Unicorn
Switching from IPO mode to a sale halfway through the process, David sold to Apax Partners. At the time they were around $250 million in revenue, with around 600 employees. They sold for close to $960 million.
Storytelling is critical for a transaction of this nature to happen and having a solid acquisition memorandum that captures the essence of the business is key. For a winning acquisition memorandum template take a look at the one I recently covered (see it here).
Access The Pitch Deck Template
Your email address is 100% safe from spam!
Like many of the other hyper-successful entrepreneurs I've interviewed on the DealMakers podcast, David says the big thing he invested in after his exit was taking a five-month vacation with his wife and kids. They headed out into the wilderness and saw a moose for the first time. An experience he found very valuable.
Then, of course, he set out to start his new company, Capacity.
AI-Powered Knowledge
David saw how in large companies team members are forced to waste costly hours every day searching for information that's spread across dozens of systems, which reduces their capacity, engagement, and overall satisfaction.
To address this gap, David started Capacity which provides an automated platform by making all organizational knowledge quick and easy to find, share, and leverage. The platform also helps organizations work smarter as a whole through its AI-assisted conversational workflows.
The company is growing quickly and has raised $13.2 million in an oversubscribed Series B funding round from a Midwest network of private and angel investors, including existing investors. The total amount raised is now $23 million.
Listen in to the full podcast episode to find out more, including:
Why you have to be on the court and in the game to see the best shots to take

How Equity.com is empowering more new startups

How David raised over $13M for Capacity.ai

What he would advise his younger self before starting a company
SUBSCRIBE ON:
Facebook Comments