Ryan Begin recently sold his startup to a private equity firm for $200M and as part of the transaction he will remain the CEO. A venture that's all about diverting what would be wasted food.
During his appearance on the Dealmakers Podcast Begin shared his venture into renewable energy, talking about the issue of food waste versus wasted food, and how he achieved a great exit, even after getting rejected by every business school he applied to. Plus, his thoughts on resisting taking outside capital, how to know when you are ready to scale, and navigating acquisitions.
Listen to the full podcast episode and review the transcript here.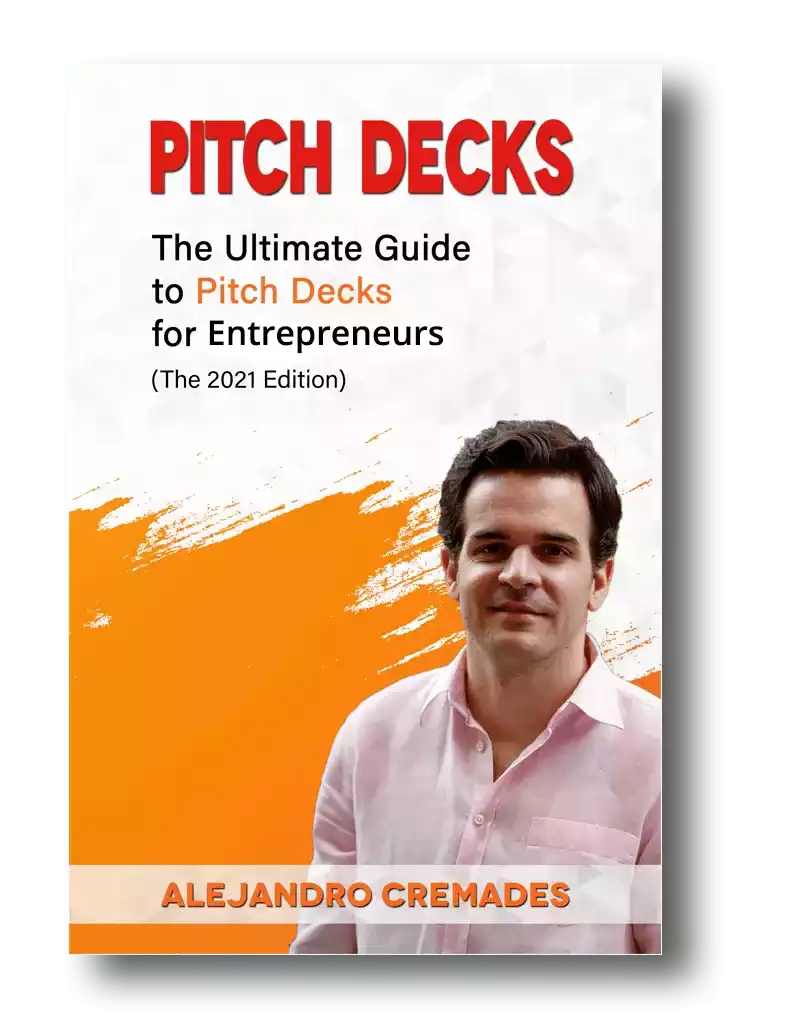 *FREE DOWNLOAD*
The Ultimate Guide To Pitch Decks
Here is the content that we will cover in this post. Let's get started.
Bringing Together The Skills To Create A Business
Ryan Begin was born and spent his early years growing up in Maine. A place he describes as somewhat remote and isolated. Yet, a great place to learn and explore other skill sets. 
He was curious. His uncle had a machine shop and garage with lots of tools. His father bought him his first boxes of used electronics and an old oscilloscope. He loved taking things apart, and rebuilding them in his own way. 
This translated into focusing on electronics in high school, and engineering for university. 
His background helped him bring a unique skill set to his team in university. There was a more professional scale of invention and building. Including getting financial backing from the likes of GE and GM. One of the members of their solar car project team even went on to create a wind company that went public. 
Begin brought real trade skills to the table. Like knowing how to solder and wire things. Which was highly valuable to his team. Though we also quickly learned that entrepreneurship and building an actual company isn't just about being able to build a product. You also have to have and raise the money for it too. 
Out of university Ryan went to work in the cleantech and renewable energy space with a hydrogen company. He was brought into one company as around their 26th hire. Still, they had raised hundreds of millions of dollars to explore building product and to make headway in a market that didn't really exist yet. He also got to see that a real business also required understanding how to create cash flow, manage the balance sheet, how to protect IP, and fundraise with investors, and more.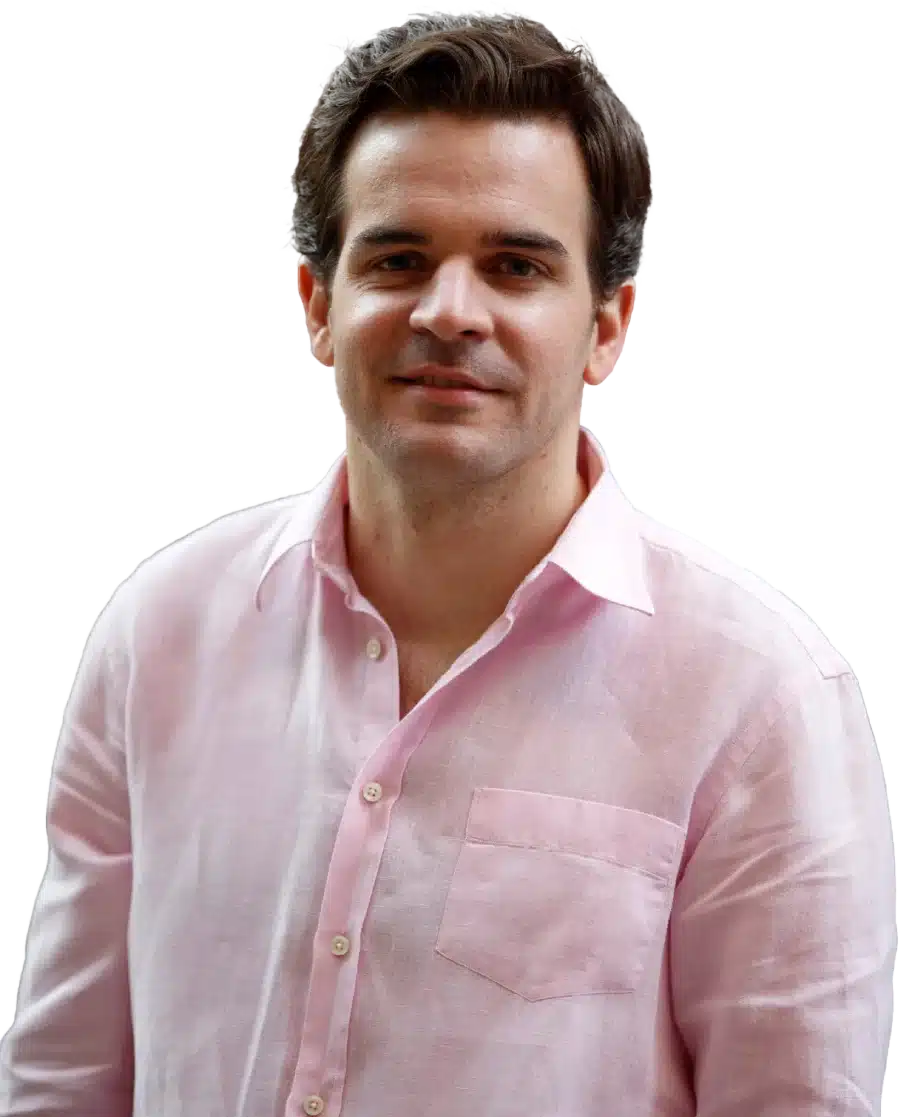 See How I Can Help You With Your Fundraising Efforts
Fundraising Process : get guidance from A to Z.
Materials : our team creates epic pitch decks and financial models
Investor Access : connect with the right investors for your business and close them
When he got hired by Raytheon, he found that his entrepreneurial approach to things didn't really fit in. It just wasn't the corporate environment for it. 
So, deciding it would be beneficial to build out his business skills, he began applying to business schools. He was rejected by every single one of them. 
Instead he took the time to invest in his engineering toolkit. Diving into deep engineering, neural nets, programming, and more. 
Still, his parents weren't excited that we would leave what seemed like a good corporate job to end up starting his own business from scratch. 
The Wasted Food Crisis
Ryan took a leap of faith to dive into his own venture which he cofounded with Nick Whitman. 
It was a long journey of testing, validating, optimizing, getting the messaging and value proposition right, and really nailing the business model so that they had a strong foundation to scale from. 
They started out looking at the wasted food behind grocery stores, and how to turn that into renewable energy. It turns out that biogas from food is very much like natural gas, a renewable energy source. It also turned out that just in the US, we create 63M tons of wasted food each year.
Customers were interested in this, yet they found the initial solution just wasn't scalable.
So, they pulled back, and evaluated everything. What was the right problem? How do you unlock real value that's competitive and protectable? What was a scalable solution that fit the market? One with viable unit economics.
Today, Ryan's startup Divert is still using wasted food to produce renewable energy. Though they are approaching it in a different way. 
They zoomed out. Looking at why wasted food is ending up heading toward the landfill anyway. They found avoiding wasted food was an even bigger and better problem. A $408B problem.
Divert is working to cut the amount of wasted food in half. They are taking a much more holistic view of the causes behind the waste. All the way from planting the seed, growing the food, harvesting it, and transporting it to the grocery store. 
It is a mission that is also being fueled by more awareness, and an array of new laws and regulations around recycling and food waste. He says that we've already seen new rules being enacted in Europe, California, and Washington State.
Avoiding Taking Outside Investment
During their first 15 years in business Ryan says that the company only took in around $5.4M in capital. They actively resisted taking on more money and investors. 
He says they intentionally did that to retain control. So that they weren't forced to rush too fast. They saw a competitor take a large amount of money from Kleiner Perkins, only to waste it going in the wrong direction, because they weren't ready to deploy it well. 
Ultimately, he credits this strategy with being able to recently achieve a $200M exit to a private equity firm. 
They waited until they were really ready to scale. Then found the right partner, who would bring in the extra capital to really take things to the next level, and do it right. 
Storytelling is everything which is something that Ryan Begin was able to master. Being able to capture the essence of what you are doing in 15 to 20 slides is the key. For a winning deck, take a look at the pitch deck template created by Silicon Valley legend, Peter Thiel (see it here) where the most critical slides are highlighted.
Remember to unlock the pitch deck template that is being used by founders around the world to raise millions below.

Access The Pitch Deck Template
Your email address is 100% safe from spam!
They waited until they were really ready to scale. Then found the right partner, who would bring in the extra capital to really take things to the next level, and do it right.
Listen in to the full podcast episode to find out more, including:
Tackling the huge wasted food problem
Why it can take four acquisition attempts to finally sell your business
Finding product market fit and scalability
SUBSCRIBE ON:
Facebook Comments