Campbell Brown has been involved in several startups. Including raising $34M for one, exiting two of them, and is now helping others grow their businesses.  
During our time on the DealMakers podcast, Campbell Brown shared his journey to Silicon Valley, how he was inspired by scale, the trials of startup fundraising, how startups and talent are different outside of the Bay Area, and what he is working on in-demand intelligence.  
Listen to the full podcast episode and review the transcript here.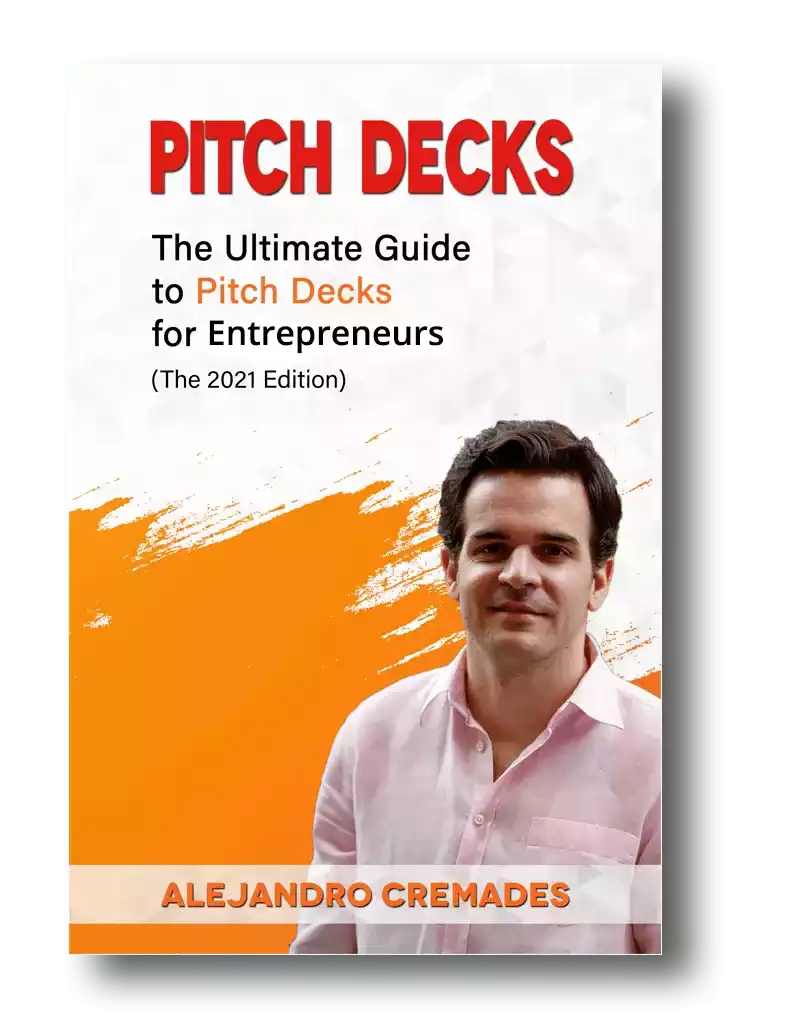 *FREE DOWNLOAD*
The Ultimate Guide To Pitch Decks
Here is the content that we will cover in this post. Let's get started.
From The Beach To The Bay  
Brown was born and raised on the small island of New Zealand. A beautiful place with lots of beaches, paddleboarding in the morning, and wine.   
Today he lives with his wife in San Francisco, California, where he is working on his latest company.   
Campbell describes New Zealand as a nation of entrepreneurs. His parents and siblings are all entrepreneurs.  
Before making it to America he did a pitstop in London working in ad-tech. It opened the door to even more travel and building a network. That's where he fell in love with tech. Though it was back in New Zealand where he fell into startups.   
GrabOne  
He and four others grabbed ahold of this idea, found product-market fit incredibly fast. They grew the team to 150 people and sold the company in less than three years.  
That doesn't mean everything was simple and easy. His biggest takeaway was the determination it takes to get those great results. He is clear that this hustle doesn't mean you should be sacrificing time with your family. It shouldn't be sacrificing your health either. It means having the grit to keep going and to keep taking the punches and getting out of bed in the morning to do it all again.  
Startups: America Vs. New Zealand  
What are the biggest differences being doing a startup in New Zealand versus the Bay Area?  The scale was one of the biggest that struck Campbell Brown. Compare a nation of just 4.5M potential customers to moving to California. LA has almost that many people. NY has almost double that.   
He also found the talent different. He finds Kiwis "very pragmatic in their approach to problem-solving." Whereas Americans seem to excel in ambitious go to market plans. Blending the two together has since proven to be a great combination for him.   
Then there is also the capital you find in the states. When you have all the capital that is in Silicon Valley, you can also find the experience too.   
Going Global  
Next Campbell joined Online Republic.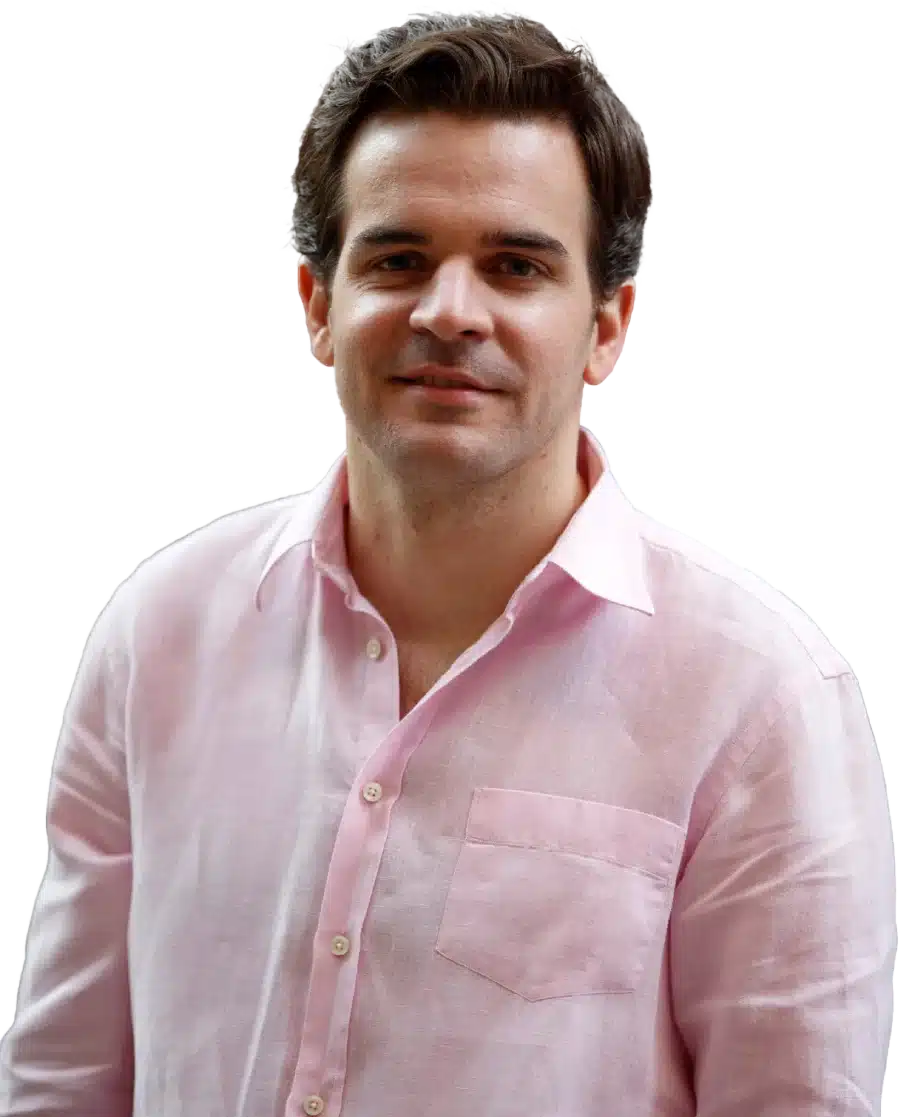 See How I Can Help You With Your Fundraising Efforts
Fundraising Process : get guidance from A to Z.
Materials : our team creates epic pitch decks and financial models
Investor Access : connect with the right investors for your business and close them
He met Mike Ballantyne, who was looking for someone to team up within his business.   
Campbell came along with big ideas to take it to an exit and to incubate something which could go global and not just be limited to the potential of going national. After two and a half years they did exit, for $85M.   
They did get global, but he also found a friction point that became the seed for his next venture too.   
Demand Intelligence  
Once you've tasted entrepreneurship, you are destined to always be an entrepreneur. It just gets into your blood.  
At his last startup, he noticed the challenges with matching pricing and demand. All types of things can impact this from holidays to concerts and events to natural disasters, and of course, even pandemics.   
So, they ran some tests and pinpointed how to surge up to meet demand, and when to run the ads to support it, and how to fluctuate pricing, etc. If this was something you could understand in retrospect, but could also predict in the future, then there may be many business applications for it.   
His next and current founder became Robert Kern. Together they created  PredictHQ. It's an API first, tiered priced business model, which landed Uber as their first customer.   
Today, they've already raised over $30M for PredictHQ. Though despite previous exits, that didn't mean fundraising came easy. Storytelling is everything which is something that Campbell was able to master. Being able to capture the essence of what you are doing in 15 to 20 slides is the key. For a winning deck, take a look at the pitch deck template created by Silicon Valley legend, Peter Thiel (see it here) where the most critical slides are highlighted.
Remember to unlock the pitch deck template that is being used by founders around the world to raise millions below.
Access The Pitch Deck Template
Your email address is 100% safe from spam!
The Mental Struggle
Pitching wasn't easy. Coming off of one brutal pitch in Australia he had to fly 40 hours to Spain for another. It was a mental struggle. He landed in Madrid, just 30 minutes before his investor meeting.   
Their Series A round came down to the last day before they might have to leave the US, with a pregnant wife. Still, investors would shut him down, saying they weren't interested in investing in a company with a remote workforce. Can you imagine? Thankfully, that shouldn't be a reason not to get funded post-COVID-19.   
A friend dragged him to his MBA class, a day after he felt absolutely crushed by no after no from investors. Little did he know, he was going to be put on the spot to give the students the same presentation investors had been hammering him with. By an incredible stroke of luck, there was an investor in the audience who liked it.   
Theresia Gouw dragged him away for another presentation.  In just a couple weeks everything changed, and they had Lightspeed Venture Partners as a co-investor too. So far they have raised $34 million. The lesson, say yes to things. You never know where they will take you. When you feel you can't get up and pitch anymore, try one more time.   
Listen in to the full podcast episode to find out more, including:  
The calculated risks of pushing forward versus giving up

Campbell's top advice for others starting a business

Their pivot to an API model

Flamenco and AC/DC moments

Cold beer and falling asleep in bars

The time he accidentally walked out of a deal with Lightspeed Ventures
SUBSCRIBE ON:
Facebook Comments