In a riveting conversation with the seasoned entrepreneur, Christian Gaiser, we unravel his journey from a quaint, family-owned hotel in Germany's Black Forest to a world of high-stakes entrepreneurship. 
On a recent episode for the DealMakers podcast, Gaiser's journey unveils his roots in the hospitality industry, a fascinating run in the world of iPhones, the exciting sphere of investment banking, and his current endeavor in the world of short-term rentals.
Listen to the full podcast episode and review the transcript here.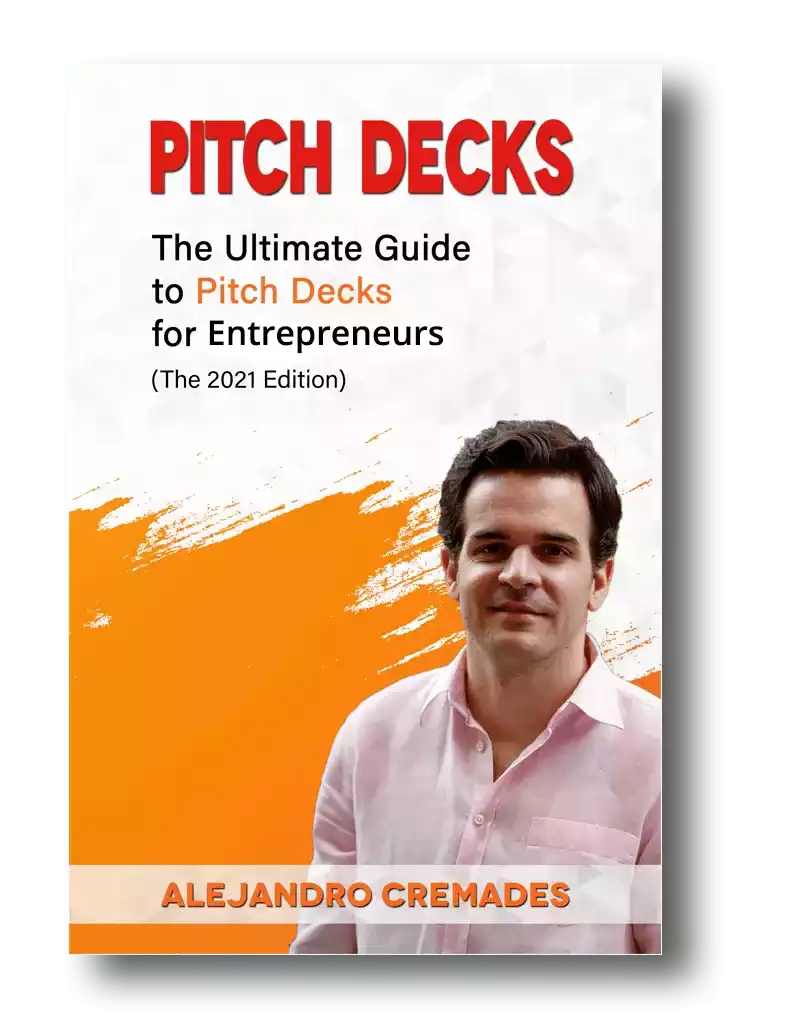 *FREE DOWNLOAD*
The Ultimate Guide To Pitch Decks
Life in the Black Forest: A Dive into the World of Hospitality
Born and raised in a small family-run hotel in the idyllic Black Forest in Germany, Gaiser found himself engrossed in the world of hospitality at an early age. 
With the industry's emotional nature and high expectations from guests, he learned the necessity of detailed attention and the art of improvising in unforeseen circumstances. His parents' calm demeanor during challenging times left a lasting impression, preparing him for his own entrepreneurial journey.
The iPhone Adventure: A Lesson in Arbitrage
One of Gaiser's notable entrepreneurial ventures was an unlikely detour into the world of iPhones. When Apple launched the iPhone in the US and UK, there was a significant delay before the product rolled out in continental Europe. 
Gaiser and his partner capitalized on this gap, buying iPhones from the US and UK, jailbreaking them, and then selling them in Germany at a two-fold markup. This venture, although temporary, provided critical funds for their university education and their first entrepreneurial endeavors.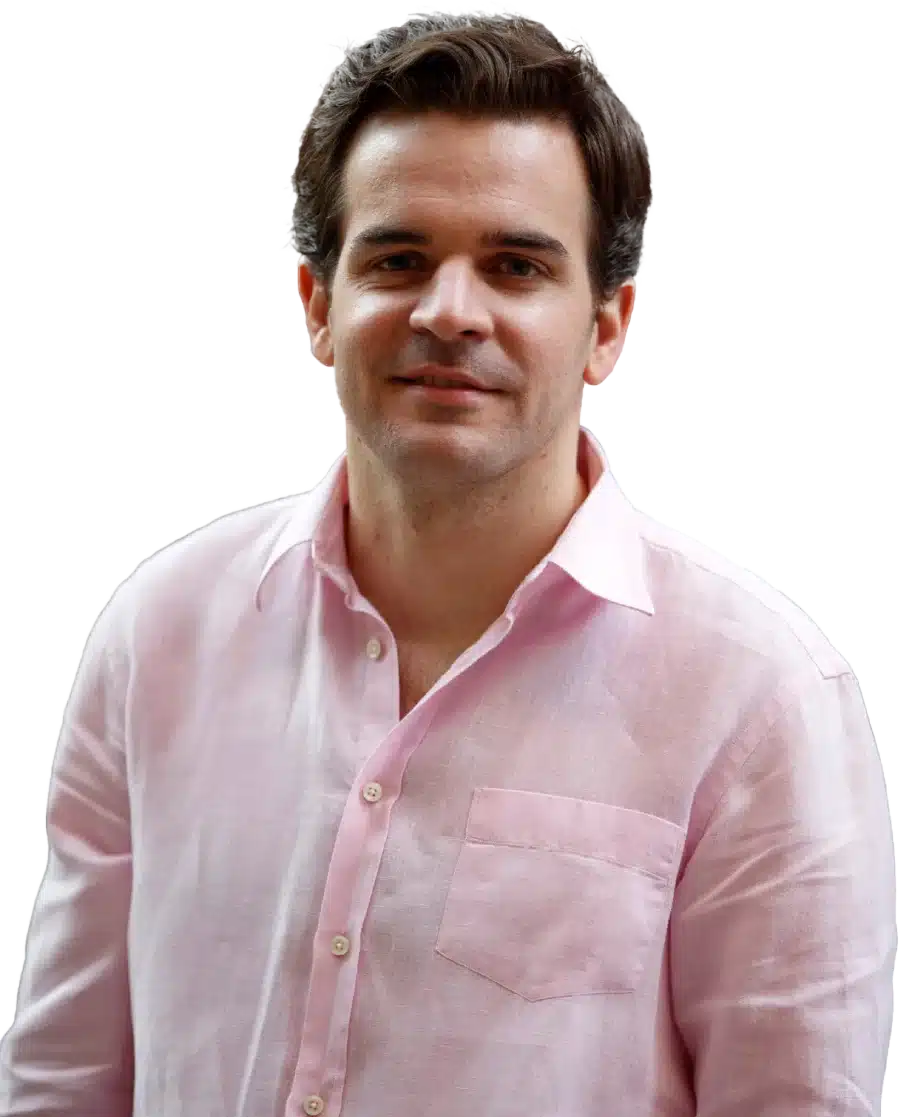 See How I Can Help You With Your Fundraising Efforts
Fundraising Process : get guidance from A to Z.
Materials : our team creates epic pitch decks and financial models
Investor Access : connect with the right investors for your business and close them
From Goldman Sachs to Entrepreneurship: The Path Less Traveled
Gaiser shared his fascination with the world of investment banking and consulting. Working at Goldman Sachs offered him a behind-the-scenes look at big deals, piquing his interest in the financial world. 
However, he realized his passion lay in building things from scratch, nurturing environments that foster innovation and improvisation.
Choosing the entrepreneurial route over a secure job at a prestigious bank was a gamble. However, looking back, Gaiser believes it was the right decision. This led to him co-founding kaufDA – later known as Bonial, a classified business connecting consumers with the best local retail stores' offers.
Bonial: The Union of Innovation and Naivety
Bonial was a product of the founders' beginner's mind and their fearless approach to dealing with large-scale retail companies. Their business model converted traditional print leaflets from large retailers into a format suitable for smartphone users. 
The simultaneous launch of Bonial and Apple's substantial push on the App Store led to a remarkable reach and instant profitability.
Despite its eventual success, Bonial journey was fraught with challenges. Initial funding was sparse, forcing fiscal discipline and hands-on management from the founders. KaufDA formed a strategic partnership with a group called Axel Springer including a 90 million USD investment.
The Birth of Numa: A New Chapter in Hospitality
After leaving Bonial, Gaiser knew he wanted to build again. 
His current venture, Numa, addresses significant challenges in the hospitality industry: marrying the comfort of Airbnb hosts with the standards of large hotels like Hilton or Marriott, overcoming the inventory scarcity in the short-term rentals market due to increased regulation, and modernizing the stone-age hospitality industry in terms of technology.
Despite the Covid-19 pandemic hitting just months after Numa's launch, the company managed to switch to long-term stay offerings, maintaining strong results. Today, Numa has about 4,300 units under management in Europe's top neighborhoods.
On Raising Capital and Trust Building
To date, Numa has raised more than 60 million USD, mainly from tech investors and real estate players. 
Gaiser highlights the importance of focusing on controllable factors and building a broad investor funnel. He also emphasizes establishing relationships based on trust and a long-term view.
Storytelling is everything which is something that Christian Gaiser was able to master. Being able to capture the essence of what you are doing in 15 to 20 slides is the key. For a winning deck, take a look at the pitch deck template created by Silicon Valley legend, Peter Thiel (see it here), where the most critical slides are highlighted.
Remember to unlock the pitch deck template that is being used by founders around the world to raise millions below.

Access The Pitch Deck Template
Your email address is 100% safe from spam!
A Vision for the Future: Numa's Global Ambition
Gaiser envisions Numa with a global fanbase, offering unique experiences in the world's most exciting neighborhoods. 
He predicts a shift in the travel industry with new use cases such as 'workation' and 'bleisure' becoming more prevalent. The aim is to integrate sustainable tourism with city living, solving the housing crisis, and meeting the growing travel demand.
Words of Wisdom: Advice to Young Entrepreneurs
This understanding is critical whether it's about selecting investors or making strategic partnerships. As Gaiser insightfully puts it, "you can't divorce your cap table."
Listen in to the full podcast episode to find out more, including:
Gaiser's experiences with his first venture in arbitraging iPhones.

His transition from investment banking to entrepreneurship.

The journey of kaufDA, its challenges, and success.

The inception of Numa and its adaptation during the Covid-19 pandemic.

Gaiser's advice to young entrepreneurs on raising capital and decision-making.
SUBSCRIBE ON:
Facebook Comments