Drew McElroy has helped raise $128M for his startup that is displacing incumbents in one of the biggest business sectors.  
During our interview on the DealMakers podcast, McElroy shared his journey into entrepreneurship, and from working in the family business to fast-growth startup.  
He talked about the benefits of moving faster than you think possible, building a network, perfection versus revenues, being smart about choosing investors, and his top advice for other new founders.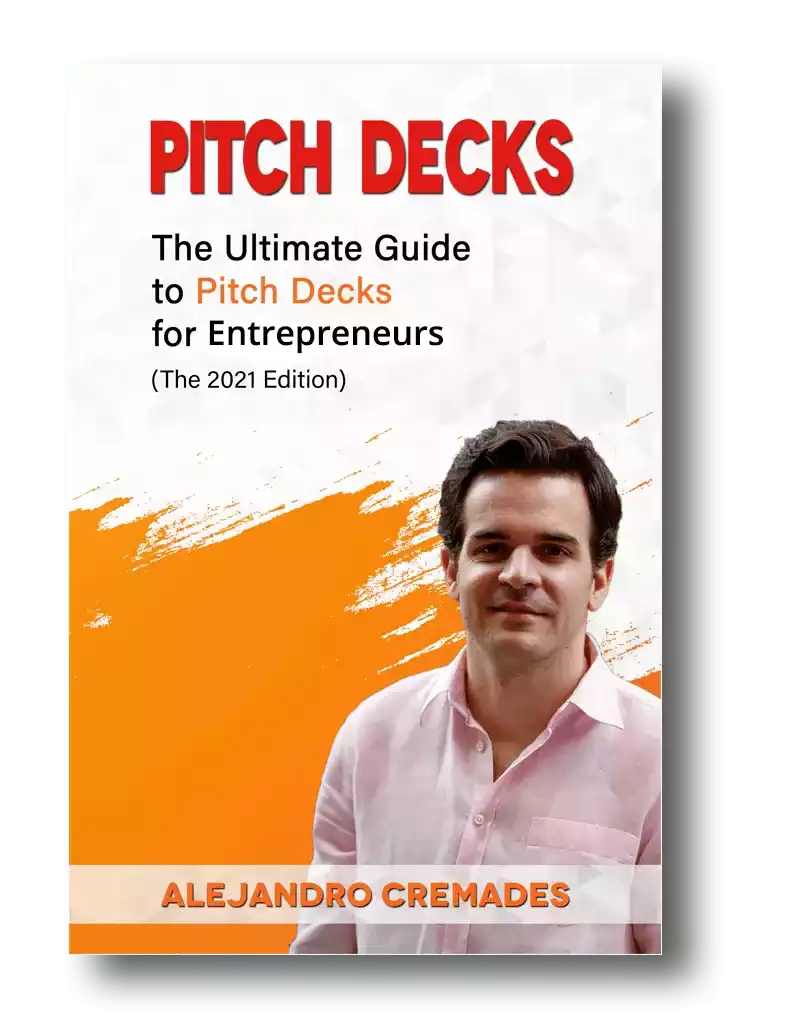 *FREE DOWNLOAD*
The Ultimate Guide To Pitch Decks
Listen to the full podcast episode and review the transcript here. 
Here is the content that we will cover in this post. Let's get started.
Entrepreneurship & Family Businesses  
Drew McElroy's parents moved to Paterson, NJ when he was 18 months old to avoid the high crime in NYC. Then one day in Peterson, Dream his father and grandfather were robbed at gunpoint in the street. He ended up growing up in New Jersey's suburbs. Though has now come full circle back to living and working in NYC.  
Today, he feels a great responsibility to live up to doing his best after his parents' years of hard work and sacrifice.   
He says their preparedness created great luck for him as he grew up and eventually went out on his own. In fact, he became the first in his family to go to college.  
After school Drew joined the family business that his father had quit his job to start in 1987, and in which his mother also worked.   
The family business that was created from knocking down a guest room wall to create a home office was involved in third party logistics. They would provide solutions to large consumer product and retail companies.    
Of course, working in a family business with your parents isn't always easy. They can be at a different stage in life and business. They may be more in preservation mode, than interested in innovating and going for growth. That was certainly the case for the McElroys too.   
After doing his own SWOT analysis, Drew decided to make the leap to starting his own business.  
Where Do You Start?  
It was back in 2012 that this entrepreneur had formulated the idea for the business that would become Transfix.  
Drew says he recognized that while he had great domain knowledge of logistics, he was still pretty green when it came to team building at scale, tech stacks, and fundraising. At least when you are talking about the expectations of a venture-backed startup.   
So, he embarked on his own real-world MBA. He left NYC to spend a year and a half couch surfing in Silicon Valley.  He was on a mission to make friends with all the smart people within the startup environment he could find. He met lawyers, investors and other founders.   
This adventure turned into an introduction to his now cofounder Jonathan Salama who brought the complementary technical skills to the table that would enable them to bring the idea to life.  
Building It: Focus, Traction & Revenues Vs. Perfection  
Drew and his cofounder chose to build a marketplace startup. It's one of the more challenging business models that often leaves entrepreneurs wanting to shoot the chicken and step on the egg.   
They tackled it by dividing and conquering. They were bootstrapping hard. Jonathan took on the tech and product side. Drew took on building supply and demand, fundraising and tasks like incorporating the business.  
While launching a new startup can be slow and a grind, this can also happen and snowball far faster than you think.  
Drew stepped out and updated his LinkedIn profile to CEO of his new company. Just 30 minutes later his phone rang with someone who ended up being his first customer and a deal with Barnes & Noble. The caller challenged them not to wait nine months to get started, but to come and begin implementing the very next week. They didn't have the product yet.   
At the time he happened to be sitting next to a doctor friend who saw his distress, and decided to pull out his checkbook and cut Transfix a $150k check, without even doing the paperwork.   
Even though they hadn't even formed the company or opened a corporate bank account yet.  
The result was gaining revenues nine months sooner than they had planned, if they waited to iterate and try to perfect a product first.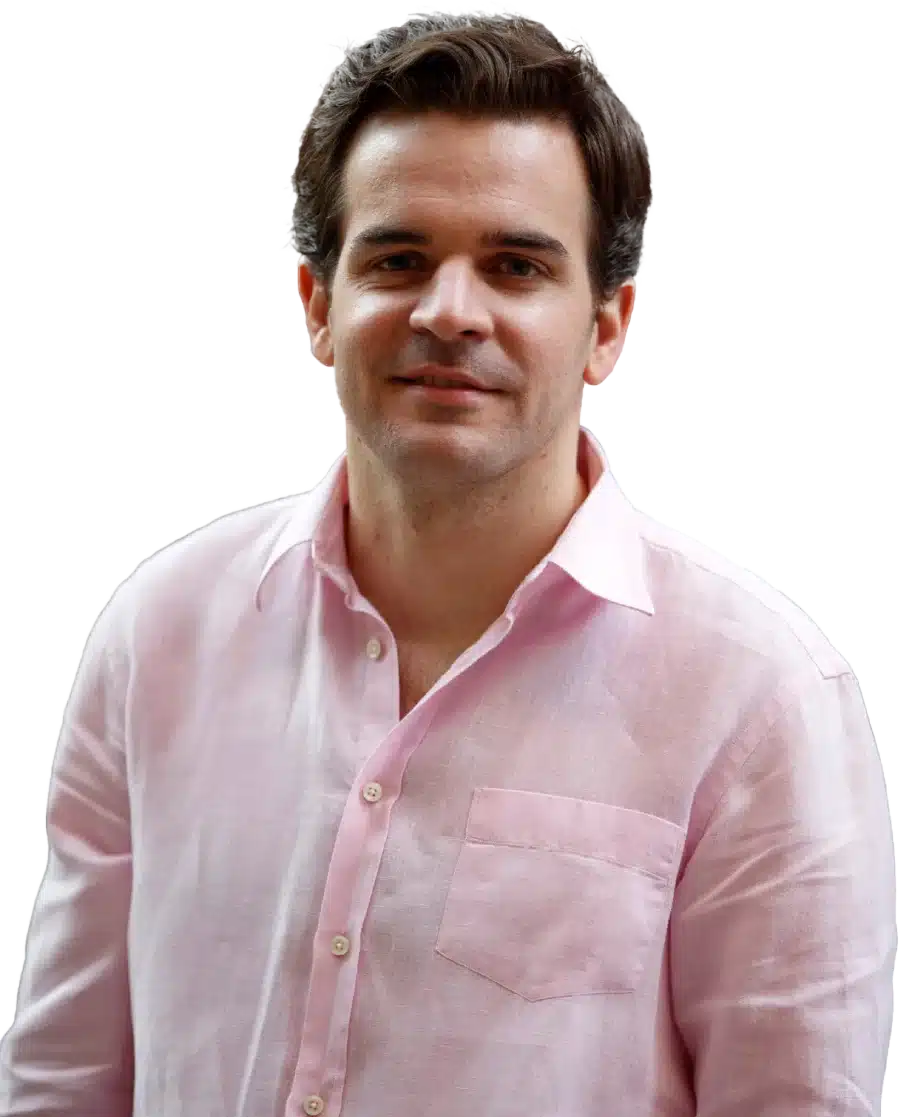 See How I Can Help You With Your Fundraising Efforts
Fundraising Process : get guidance from A to Z.
Materials : our team creates epic pitch decks and financial models
Investor Access : connect with the right investors for your business and close them
Today, Transfix is in 48 US states and Canada. As a B2B marketplace they serve 30 plus of Fortune 50 companies, as well as hundreds of thousands of small trucking companies and independent truckers.   
Today they have 200 plus employees in New York and have hundreds of millions of dollars in revenues.   
Fundraising  
Transfix has already raised $128M in funding. Storytelling is everything which is something that Drew was able to master. Being able to capture the essence of what you are doing in 15 to 20 slides is the key. For a winning deck, take a look at the pitch deck template created by Silicon Valley legend, Peter Thiel (see it here) where the most critical slides are highlighted.
Remember to unlock the pitch deck template that is being used by founders around the world to raise millions below.
Access The Pitch Deck Template
Your email address is 100% safe from spam!
 In his experience, this founder says the keys to raising a real Seed round are:  
Compelling founder

Significant market pain

A really big market

An invigorating thesis for solving the pain

Being able to articulate how you are uniquely qualified to do this0
After the seed round, he says fundraising becomes much more about your scorecard and showing quantitative results. The checks get bigger, the investors get savvier and expectations go up.  
However, he also warns about the importance of choosing the right investors, and specifically to avoid angry or negative money. Mistakes that can easily cripple and implode your business.   
Listen in to the full podcast episode to find out more, including:  
Embracing the unknown and roller coaster of a startup

How to evaluate potential investors

The future of the freight brokerage industry

His top advice for new founders

Desiring to become the dumbest person in every room you enter

Why you need to hire more experts earlier
SUBSCRIBE ON:
Facebook Comments