Bruce Lucas took his first startup from zero to being a billion-dollar public company. He has since raised more than $100M in funding for another venture. One which he sees as being recession-resistant.
On the Dealmakers Show, Bruce Lucas shared the journey of taking a company through an IPO, fundraising, his top tips before starting a business, and his outlook on the economy and companies ready to weather what's next.
Listen to the full podcast episode and review the transcript here.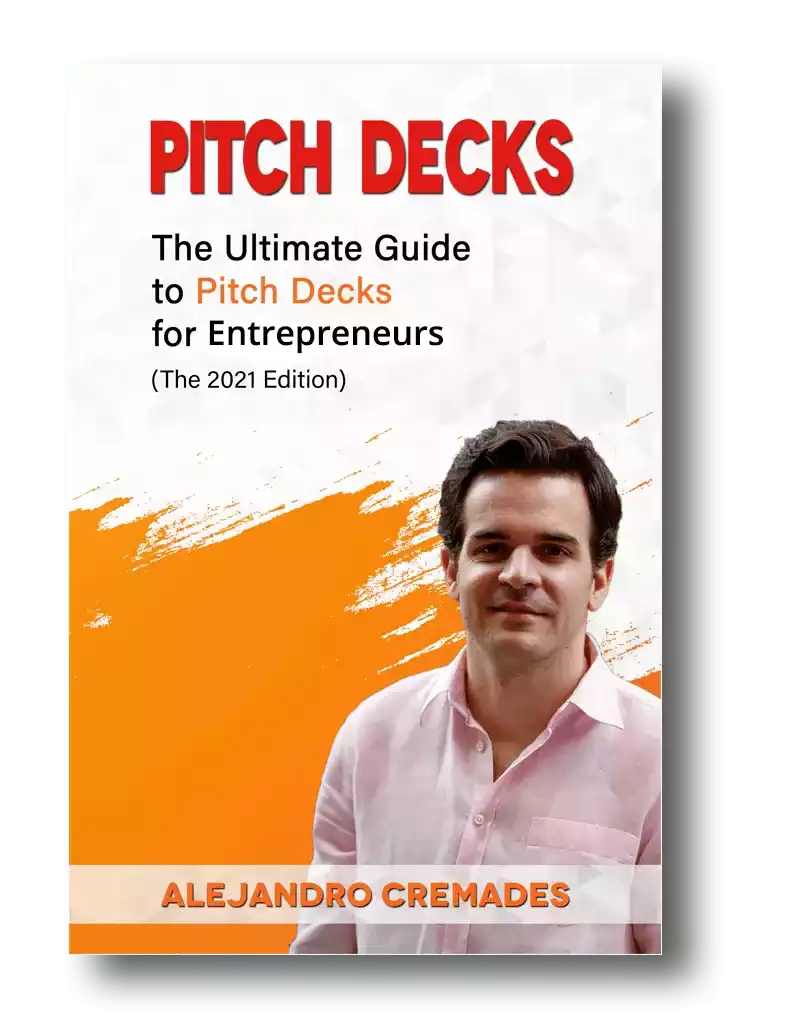 *FREE DOWNLOAD*
The Ultimate Guide To Pitch Decks
Here is the content that we will cover in this post. Let's get started.
Learning The Cycles
Lucas was born and grew up in Indiana. His father drove a truck for 30 years. He learned to work for anything he wanted in life.
When it came time for college he found he could only afford to stay in the state. He started with community college so that he could also work and save up to move on campus.
Bruce says he was fascinated by both geology and law. He began with a double major in Environmental Science and Geology. Though when he realized that it wasn't a field that would pay the bills, he decided to switch focuses to law. He saw great upside potential in law school. The ability to make connections, and then to be able to apply his law degree to business.
He joined a law firm, and spent time between three offices, in Houston, New York, and London. His firm handled Enron's big bankruptcy case.
In 2008 Bruce said he hit a crossroads in his career. To make partner at his law firm he would have to move his family to NY. It's not the environment he wanted to raise his five-year-old son in. He was also interested in making the switch from law to business.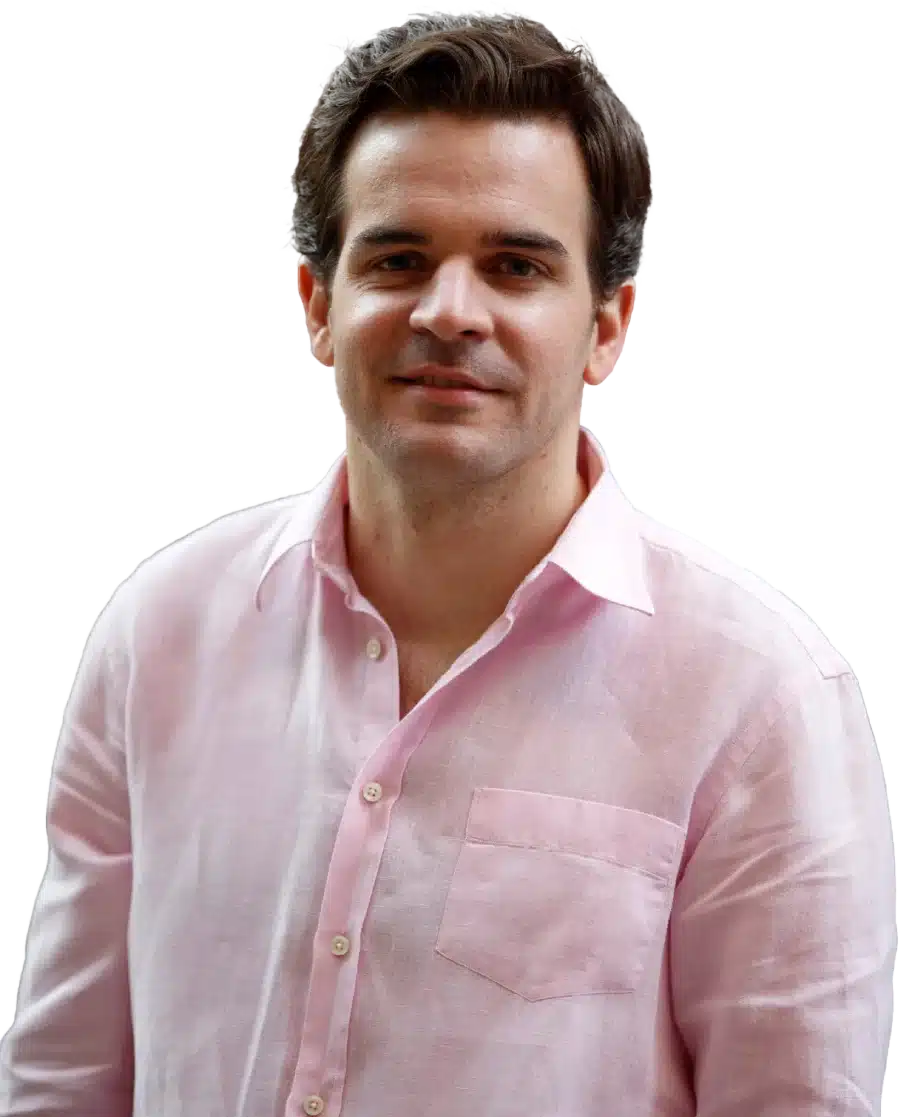 See How I Can Help You With Your Fundraising Efforts
Fundraising Process : get guidance from A to Z.
Materials : our team creates epic pitch decks and financial models
Investor Access : connect with the right investors for your business and close them
Oil had hit $180 a barrel, and gas at the pump was $7 a gallon. The housing crisis had begun to spread. Bear Stearns just failed. It seemed pretty obvious a recession was coming.
His experience as a bankruptcy attorney informed him about the cycles, and the point at which energy companies begin to fail and default on their loans. So, he formulated a business plan, pitched it, and started a distressed energy hedge fund.
Over the next 18 months, they made an incredible amount of money. The market dynamics began to change again, and it didn't seem to make sense to hold onto the risk. It was a good time to exit.
Taking Your Startup Full Cycle
After that exit, Bruce thought he could try to retire and spend more time with his family. He made it for six months, before the itch to start something new was unavoidable.
Digging into the data and his knowledge of cycles, he saw an opportunity in the insurance sector. The state-run insurance provider, Citizens had 1.5M policies that you could cherry-pick from. A chance to instantly acquire hundreds of millions in revenues.
So, Bruce put together a business plan and raised $60M for his startup Heritage Insurance.
Within three years they had expanded into multiple states. Including acquiring the largest home insurance company in Hawaii. They grew so fast that it just made sense to go public.
Of course, that experience of taking a company public can be quite intensive. It meant months of sitting with underwriters as they did their due diligence. Then SEC filings. Then the roadshow. Which took him to 25 different cities in just a period of a couple of weeks. You are living out of hotels, never sure which part of the country you are waking up in, and what the time zone is.
He had agreed with the board and shareholders that he would stay on for another five years. By the time which they had built it into a profitable company, with $500M in gross profits, and over $1B in revenues.
When the company offered another lucrative extension to his contract in 2020, Bruce says that he was just ready to go build something again.
Slide
Today, Bruce Lucas is the founder and CEO of Slide.
He decided he wanted to reinvent and modernize the insurance sector, with a focus on technology.
As with other industries, he saw others trying to play with Insurtech. Only he didn't see any of them really making it. They were building technology and then trying to apply it to the insurance space, without real domain expertise. Bruce believed he could do it.
In the final quarter of 2021 Slide raised $106M in capital to maximize the opportunity. By the first quarter of 2022, they had already turned that into $400M in recurring revenues.
Storytelling is everything which is something that Bruce Lucas was able to master. Being able to capture the essence of what you are doing in 15 to 20 slides is the key. For a winning deck, take a look at the pitch deck template created by Silicon Valley legend, Peter Thiel (see it here) where the most critical slides are highlighted.
Remember to unlock the pitch deck template that is being used by founders around the world to raise millions below.

Access The Pitch Deck Template
Your email address is 100% safe from spam!
Bruce Lucas' Advice Before Launching A Business
For others looking to start their own businesses, Bruce says to double down on the business plan.
He credits his successes to the strength of his business plans. He also says he could have probably done even better had he spent more time on them. Especially, mapping out the long haul. Looking at your needs and opportunities, not just five years out, but 15 plus.
In addition to your business plan, lots of capital, and the best team, he says timing is very important too. He seems to have nailed that pretty well so far.
Looking forward Bruce told our audience that he doesn't see current hyperinflation going away anytime soon. He expects insurance premiums to soar for the next three to five years.
Listen in to the full podcast episode to find out more, including:
Slide, and how it stands out in the insurance space
How homeowners can save on and optimize insurance
AI in startups
Recession resistant businesses
SUBSCRIBE ON:
Facebook Comments