Jean Nehme has gone from junior doctor to advancing healthcare at scale with his own startup.  
During our interview on the DealMakers podcast, Jean detailed his journey from the frontlines of medicine to becoming a tech entrepreneur who has taken a venture full cycle.   
Listen to the full podcast episode and review the transcript here.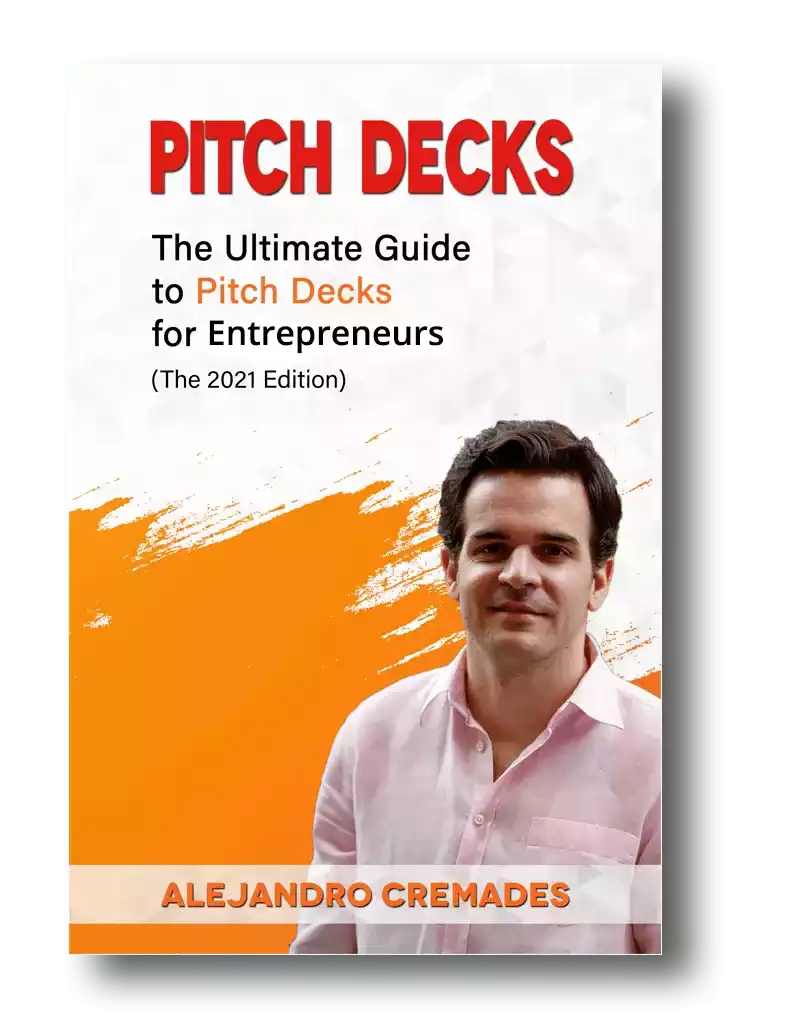 *FREE DOWNLOAD*
The Ultimate Guide To Pitch Decks
Here is the content that we will cover in this post. Let's get started.
Childhood Passions  
It's interesting how the things we were born to do are so clear when we look back and remember the times before it was programmed out of us.   
Jean Nehme is a great example of this. He grew up in London, England. He was fascinated by Nintendo and Playstation. As far back as he can remember, he also wanted to be a doctor. He was always curious about how the body worked, and how we can fix things on the inside when they go wrong.   
It should be no surprise he became a health-tech entrepreneur.   
The Best Way To Learn Is By Doing  
Nehme followed his interests through attending Imperial College. He learned all about pathology, biology, and the science of medicine.   
Then one day he was tasked with putting all of that knowledge into action. He had practiced drawing blood on imaginary arms and even mannequins. Day one as a junior doctor he was asked to draw blood from a real live patient. He was petrified by blood.  
He wasn't given the easiest patient to start with. Yet, he got the needle in, pulled blood out, and was proud of himself. His fear of blood instantly subsided. Then, even before getting the blood into the tube to send off, he stabbed himself with the needle.   
Day one, he was put into the emergency department himself to be treated for potential blood-borne diseases.   
Science + Technology = Progress  
Medicine is clearly one of the areas where we continue to need and can benefit from innovation and progress.  
Medicine is science, and investments and new technology can and has created great progress in this field.   
This has been poignantly thrust into the spotlight with the recent COVID-19 pandemic. Health and safety and medical workers we took for granted is now more important than ever. It's life or death. It's freedom or captivity.   
Going back to study for his Masters at Imperial Jean started researching applications for technology on the frontline of healthcare. He was specifically interested in the integration of mobile data and consistent practices at scale and across the map.   
 Of course, all real progress seems to come outside of the box and your comfort zone. The leap to entrepreneurship can be especially difficult for doctors.   
The life and career path of a doctor is clearly mapped out. You go to medical school. You have a clear list of roles and to-dos for the rest of your life. All so that you can move a little further up the food chain every few years. If you do really well at complying with the system, you might even become a consultant and have your own private practice.   
Startup Fundraising: "We're Here To Be Entrepreneurs!"  
Jean approached a senior doctor with his ideas. They decided it was so important that they should try to build a company around it.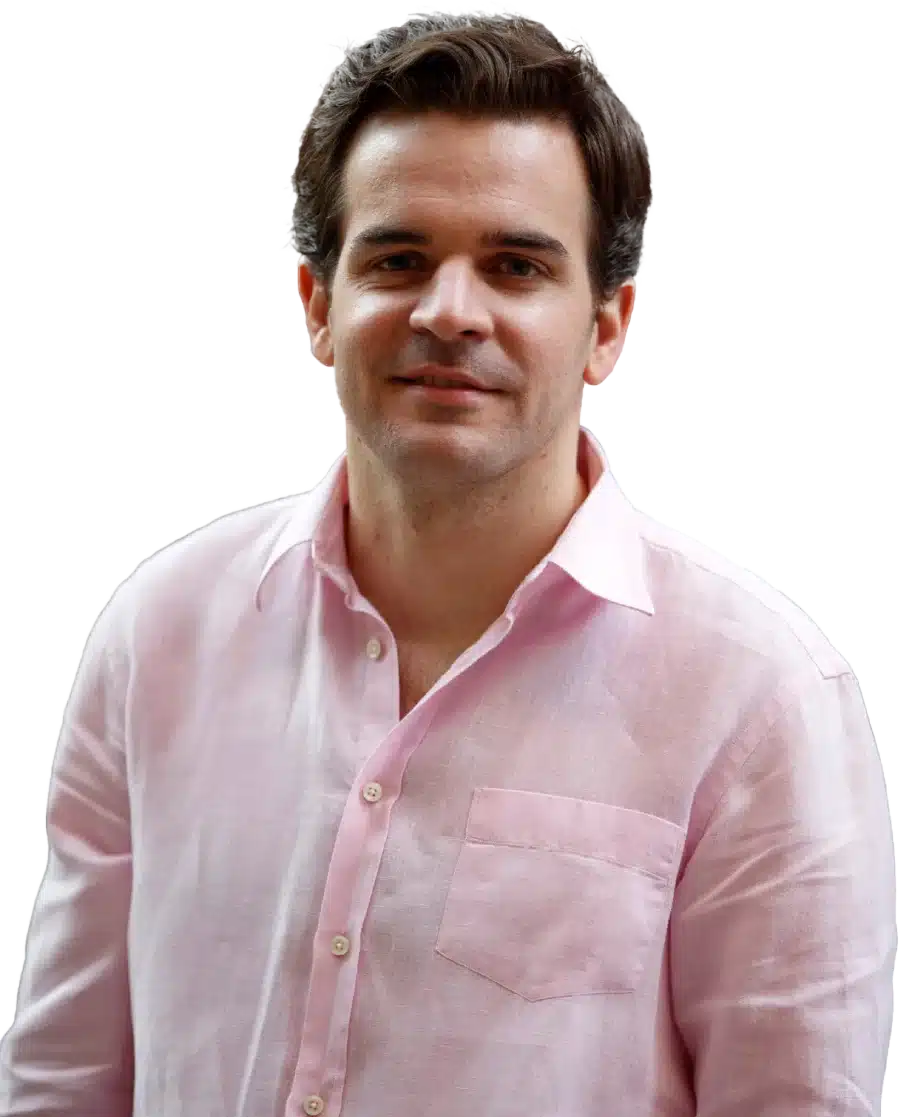 See How I Can Help You With Your Fundraising Efforts
Fundraising Process : get guidance from A to Z.
Materials : our team creates epic pitch decks and financial models
Investor Access : connect with the right investors for your business and close them
Of course, this also meant the need for capital. There were lots of stories in the headlines making it sound easy to get funded. So, they thought they would give it a try too.  So, Jean and his co-founder created a 300 slide pitch deck and set out to meet with investors. They got no after no, after no.   
This was challenging. They had both excelled in academics. They got straight A's in exams. This was a whole new world for them.    
They asked questions and listened to the feedback. They strived to constantly improve their pitches. Then they discovered New York City and a startup accelerator.   
They got into Blueprint Health, and spent three months in the program in NY, while on leave from their healthcare jobs.   
They learned the importance of sales, and just getting on the phone to talk to people. Their first customer wrote them a $50,000 check.   
In continuing to learn to fail fast and keep testing, this rolled into $93M in capital raised. Their bets paid off well, as the company achieved one of the largest startup exits in Europe.   
Storytelling is everything which is something that Jean was able to master. Being able to capture the essence of what you are doing in 15 to 20 slides is the key. For a winning deck, take a look at the pitch deck template created by Silicon Valley legend, Peter Thiel (see it here) where the most critical slides are highlighted.
Remember to unlock the pitch deck template that is being used by founders around the world to raise millions below.
Access The Pitch Deck Template
Your email address is 100% safe from spam!
Tips For New Entrepreneurs  
If he was able to go back and give himself some business advice as a young entrepreneur, Jean says his first tip would be to enjoy the journey more. To enjoy both the highs and lows more. Don't worry so much about the future and problems that could come tomorrow.  
Jean also says he would advise not to worry about making mistakes. It's a part of the journey. No matter what your background and experience, you will make mistakes as you go into entrepreneurship. You still need to do it. It is so worth it, and the ride can be a lot of fun.   
Listen in to the full podcast episode to find out more, including:  
Mastering the art of startup fundraising

Why they finally choose to accept an offer for their company

Ditching suits and ties for the NYC startup scene

How to get in touch with Jean Nehme

The future of health-tech
SUBSCRIBE ON:
Facebook Comments