Nick Huzar is on this second startup. By the time you read this, they've probably already closed on more than $380M in funding. This is a startup enjoying great traction right now. One that offers to take you on a fun treasure hunt as a consumer, and to remove friction and create more income as a seller. 
Nick recently appeared as a guest on the DealMakers podcast, where he shared the ups and downs of starting your own business, the art of startups, what he sees as one of the hottest real estate sectors today, and lessons he's learned about creating the foundations of a highly successful company. 
Listen to the full podcast episode and review the transcript here.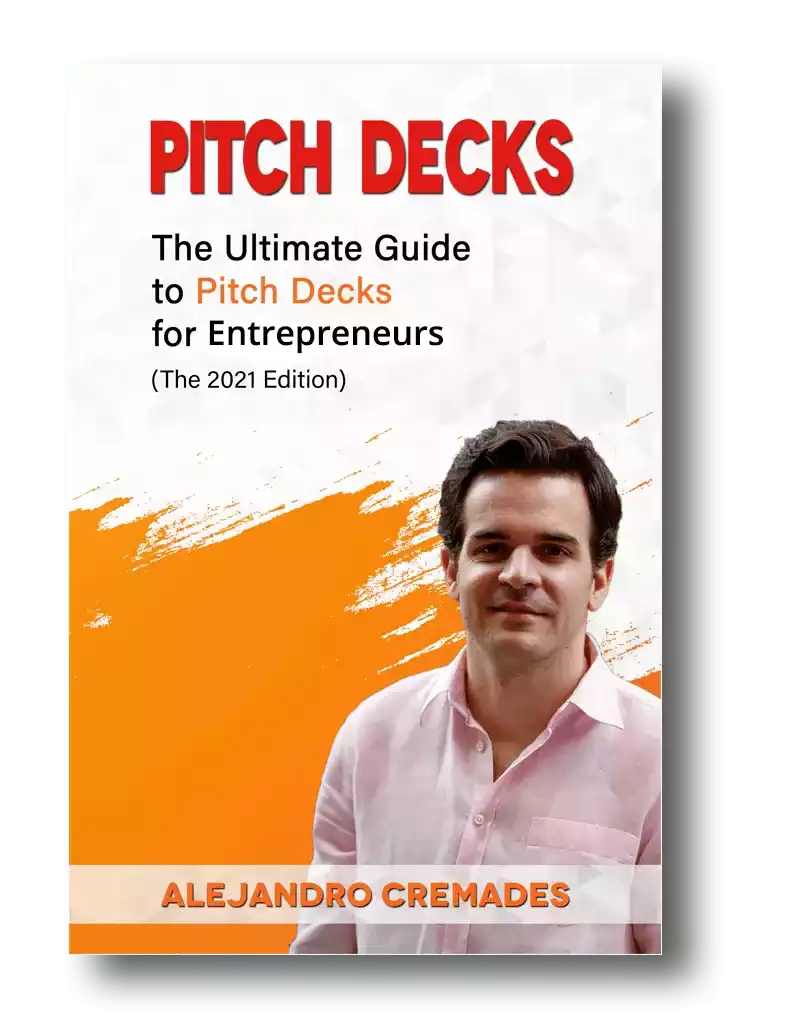 *FREE DOWNLOAD*
The Ultimate Guide To Pitch Decks
Here is the content that we will cover in this post. Let's get started.
Born in Seattle   
Huzar was born and raised just outside of Seattle, WA. His mother was a therapist and his father had just one job, working at Boeing his whole life.   
As a child, they threw him into trying many different things. He tried out every sport available and took private art classes.   
These beginnings taught him juggling many roles, perhaps ingrained what we didn't want his working life to be like in the future, and instilled a lot of creativity.  
The Art Of Startups  
For Nick Huzar, creating a startup is very much like art. It's like painting a blank canvas or as he puts it, playing with lego bricks.  
Of course, there are many parts to starting and scaling a company. There are many roles, and plenty of things you may not have realized you signed up for.   
Though each entrepreneur finds a way to conduct their own symphony or express their artistic talents in the process.  
For Nick, this was often starting out with an offer, designing the logo, and the app. Then there is an art in hiring and recruiting. There is an art in office design and curating company culture. For founders, a startup can be the ultimate creative experience.   
Computing  
Nick attended Washington State University. Most of his housemates were studying Management Information Systems. A business major, with computer science thrown in.  
Eager to have his own, he took out student loans to buy his first computer. Although his parents didn't approve of the purchase, and it set him back $2,200, he immediately knew he wanted to be involved in the internet in some way.   
After graduation, he began working in one of his college friend's startups. They were barely making enough to eat, but the small team worked on projects for big theme park operators and took BMX into eCommerce.   
Nick taught himself photoshop and learned to code.  
Konnects  
Together with another friend, Nick put in $800 to start a local networking event for tech entrepreneurs in the Seattle area.   
A year later they had Cisco and Sun sponsoring them for $10k a month. This venture started producing more income than their day jobs.   
The dot com bust hit, and they woke up to how inefficient offline networking is. So even before Myspace and Friendster, they began looking to build a social network for business.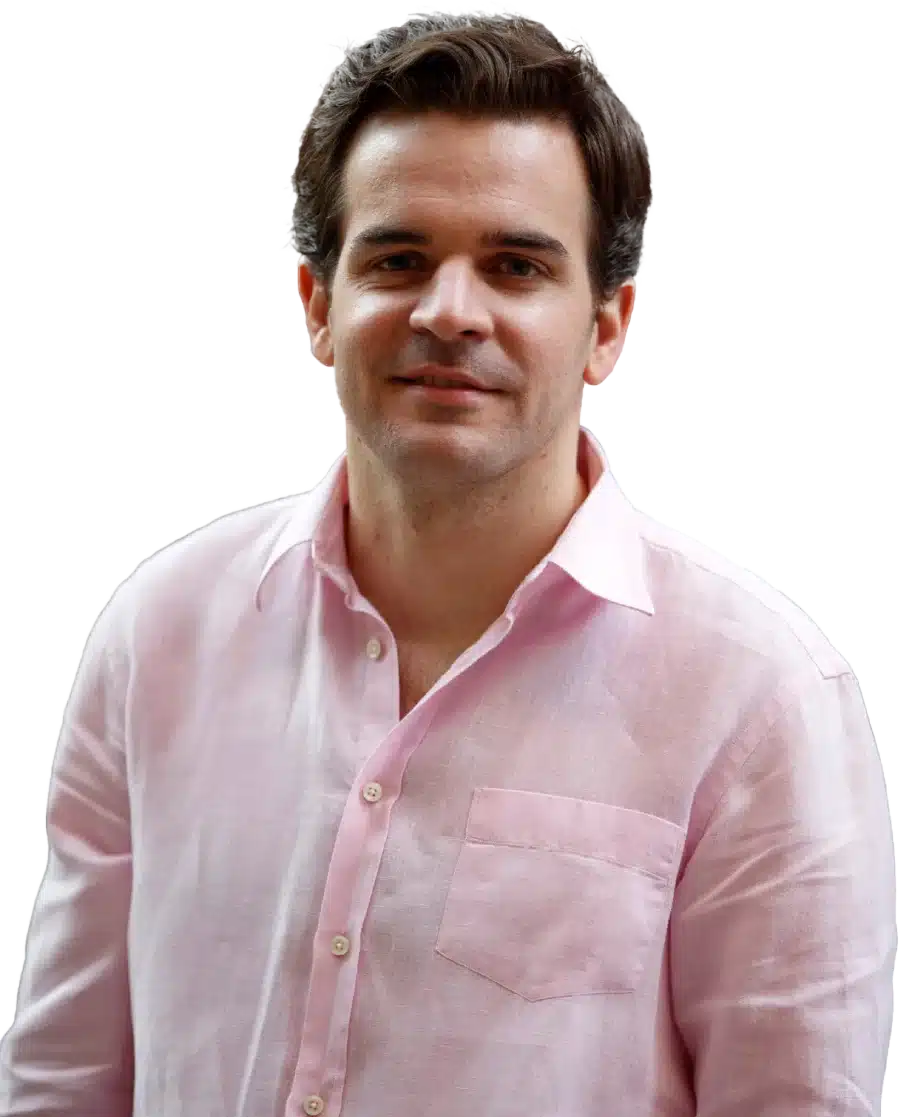 See How I Can Help You With Your Fundraising Efforts
Fundraising Process : get guidance from A to Z.
Materials : our team creates epic pitch decks and financial models
Investor Access : connect with the right investors for your business and close them
They built the team, raised millions from angel investors, and went at it.   
They pivoted several times, but realizing it just wasn't designed to be big like Facebook, Nick ultimately left. A year later the company closed.  
Some of the key takeaways from this experience and which he has tackled with his latest venture include:  
Balancing business and tech-minded individuals on your board

The dangers of hiring too quickly, and not being clear on your recruiting needs

How uncomfortable sleeping on an air mattress in the office can be

The need to be intentional about company culture
OfferUp  
After Konnect, Nick says he had no plans to lead another company.   
He and his wife got pregnant with their first child. Then the realization that he needed to create a nursery out of the spare room kicked in. He had no income at the time, but couldn't shake the thoughts about business around the need for enhancing local commerce, dealing with unwanted items in storage, and how smartphones could soon play into all of this.   
He started exploring the idea. He created a 12 slide pitch deck and pitched his new business idea to his wife. She insisted he pursued it. He went all-in on OfferUp.   He started coding in the car while in line doing research at local Goodwill stores. He found a brilliant cofounding engineer.   
The first year they raised just $100,000. They didn't take office space. They didn't pay themselves. They just coded and built.   
With their latest round of financing, they've now raised around $380M. It's become one of the largest mobile marketplaces. One used by small businesses and individuals to buy and sell just about everything from furniture to fashion items and vehicles.  
Storytelling is everything which is something that Nick was able to master. Being able to capture the essence of what you are doing in 15 to 20 slides is the key. For a winning deck, take a look at the pitch deck template created by Silicon Valley legend, Peter Thiel (see it here) where the most critical slides are highlighted.
Remember to unlock the pitch deck template that is being used by founders around the world to raise millions below
Access The Pitch Deck Template
Your email address is 100% safe from spam!
Their app has already been installed 90 million times, and Nick believes 85% of this space is still waiting to be unlocked.   
Listen in to the full podcast episode to find out more, including:  
The latest stats around storage and commerce

Getting the right people on the bus

OfferUp's 3 core values

Two of OfferUp's most important Operating Principles

What to look for in a cofounder
SUBSCRIBE ON:
Facebook Comments