Michael Cassau has reinvented how we get and use new technology. His startup Grover has changed how we access it, and to make sure having the latest devices can be as financially savvy as it is appealing.  
During our interview on the DealMakers podcast, Cassau shared his insights from the fundraising journey, tips on balancing debt and equity funding, building a team, and how to get started with a marketplace startup that can scale to over 500k registered users.   
Listen to the full podcast episode and review the transcript here.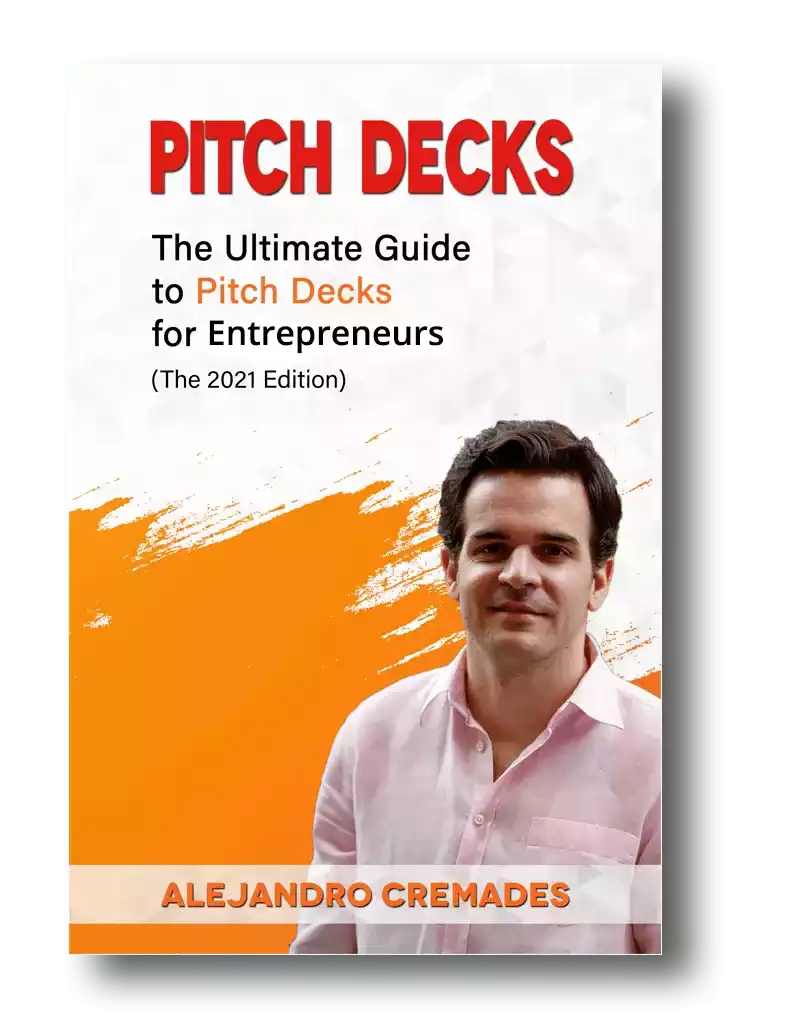 *FREE DOWNLOAD*
The Ultimate Guide To Pitch Decks
Here is the content that we will cover in this post. Let's get started.
You've Got 80 Hours A Week To Invest, What Will You Do With Them?   
Michael Cassau was born into a family of entrepreneurs. With the exception of his doctor father. From an early age, this shaped his thinking to always be planning to do your own thing, and be figuring out what that thing will be.   
He also clearly was born and raised with a huge appetite for learning.   
Since childhood, Michael always wanted to study law. He also became fascinated by game theory and economics. What he realized was that most college students only invest 40 hours of their week in actually studying and then partied the rest of their time away. He found that to be a very inefficient use of time. Instead, he decided to invest 80 hours a week in learning, and do dual degrees in law and economics.  
He was working towards his Ph.D. in economics when he got a call from Goldman Sachs. That forced him to choose between continuing on a path to become a professor or to open up his potential and go into business.   
Always wanting to expand his world and knowledge, he chose to take up Goldman on their offer.   
While his peers at Goldman spent their time reading the Financial Times, Michael was captivated by TechCrunch. It wasn't long before he again saw the greatest learning opportunity was to leap from private equity into the world of startups.   
He made the decision to invest ten months in trying out working in a startup. He could then always go back to business, if not advance to starting his own thing.  
At Rocket Internet he was thrust into launching and growing an international box storage business that helped people declutter. He helped them grow into Canada, Australia, France, the US, the UK, and Singapore. He loved the constant challenge and newness.   
He knew he wanted to continue in startups.  
Friction, Travel & New Ideas  
As with many other successful startups, Michael Cassau found his idea through traveling and facing personal friction and inefficiency in what existed in the world.   
Michael had just spent a fun few weeks traveling in Europe. Then he was faced with having to furnish his first apartment. Yet, expected only to be there for 10 months. Not long enough to justify purchasing all new furnishings and technology, but too long to sleep on the floor and not be comfortable and be able to enjoy getting his hands on all the new gadgets coming out.   
So, how do you preserve more money for experiences rather than spending it on things that will weigh you down, or take on long term debt for short term things? Especially when the happiness from the novelty and newness of them will wear off quickly. Why wasn't there a Netflix for physical things? Why couldn't you keep paying the same amount each month, but keep enjoying having what's new?  
Grover  
Michael decided to build such a service, and that has become Grover. A startup offering monthly rental of technology and consumer electronics, and soon even their own brand of scooters.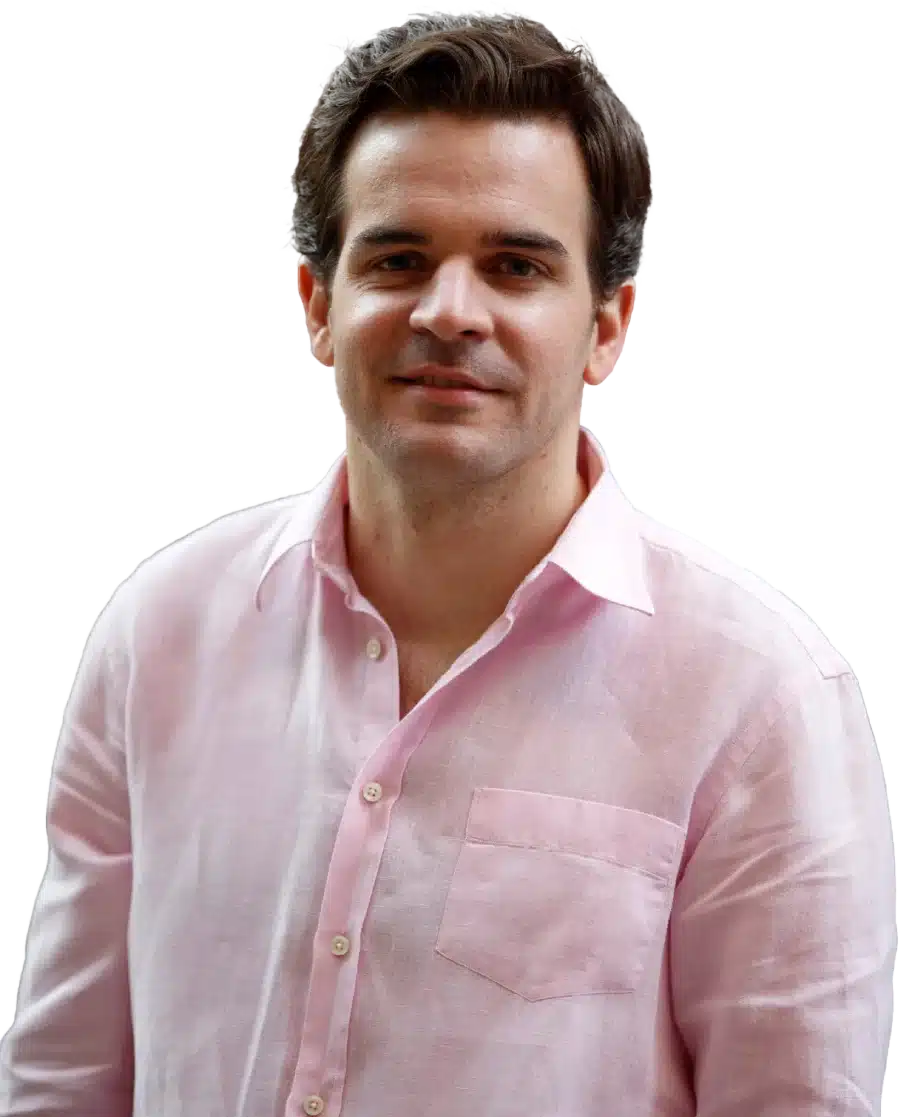 See How I Can Help You With Your Fundraising Efforts
Fundraising Process : get guidance from A to Z.
Materials : our team creates epic pitch decks and financial models
Investor Access : connect with the right investors for your business and close them
He went fast, built a website, and started putting up products to see what and if people would rent.   
They've built a pretty incredible platform out of it, with over 500,000 registered users.   
The Fundraising Journey  
So far Grover has raised $300 million in asset-backed debt financing and equity capital.  Michael says he started out as a solo founder bootstrapping it and self-funding his venture.  Then he found startup accelerator Seedcamp. They gave him 25,000 Euros and accepted him into their program.  
He began raising equity for business growth, and debt to fund assets.   
Storytelling is everything which is something that Michael was able to master. Being able to capture the essence of what you are doing in 15 to 20 slides is the key. For a winning deck, take a look at the pitch deck template created by Silicon Valley legend, Peter Thiel (see it here) where the most critical slides are highlighted.
Remember to unlock the pitch deck template that is being used by founders around the world to raise millions below.
Access The Pitch Deck Template
Your email address is 100% safe from spam!
Marketplace Startups  
Marketplace startups can be a beast. Many entrepreneurs struggle with the chicken and the egg dilemma of how to juggle supply and demand.   
Michael's take is to always pursue the demand first. Then acquire the supply.   
They also set out with a few products and enabled users to request products they didn't actually offer on sale yet, whether that was a Macbook, tablet, gaming console, or Samsung flip phone.   
Now they are building that store into an online mall.  
Top Tips for Entrepreneurs  
Michael Cassau's top tips for other new entrepreneurs include:  
To believe in yourself, even as you make thousands of mistakes

Develop a thick skin, because you may hear no a lot

Remember that feedback is 20/20, just like hindsight
  Listen in to the full podcast episode to find out more, including:  
Being a solo founder, and its advantages

Building your team with freelancers on Upwork

How humans and technology have become inseparable

Why renting rather than buying products
SUBSCRIBE ON:
Facebook Comments