Ryan Smith is now on his third startup and has already raised $51M in equity and $250 in debt to take on one of the most regulated and fastest-growing industries in America.
During our interview on the DealMakers podcast, Ryan talked about how he got his early start in entrepreneurship, the strategies he's implemented in order to build a successful marketplace, and his outlook for the future of LeafLink and the cannabis industry. 
Listen to the full podcast episode and review the transcript here.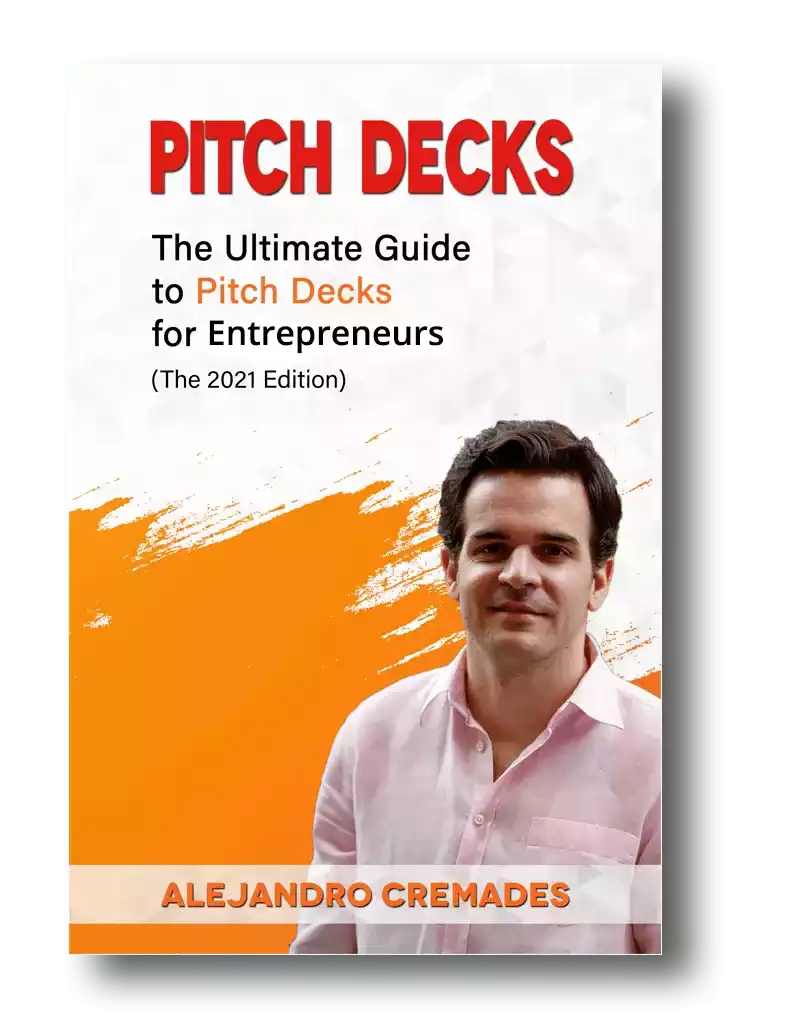 *FREE DOWNLOAD*
The Ultimate Guide To Pitch Decks
Here is the content that we will cover in this post. Let's get started.
Growing Up In New York
NYC is famous for its fast-paced energy and being a big hub for business; Ryan G. Smith is among the few who were born and raised there. 
His parents were both entrepreneurs in the real estate space. Family dinners in the Smith house involved a lot of discussion around business and the challenges of entrepreneurship.
He spent his youth traveling and holds dual citizenship in Italy. Growing up in Manhattan next to the United Nations, he heard new languages on every floor of his building and was fascinated by the diverse culture around him. 
EcoCampus
When Ryan first arrived at college, his university had set a goal of becoming CO2 emission neutral. So, he and a friend seized the opportunity to help by starting their own company at school. They began importing tree-free paper. Dorm rooms became warehouses for masses of paper, and 18 wheelers would drop off pallets of inventory. 
It was a great early experience in managing all of the working parts of a business. Most of all he says he learned the importance of execution and why it's essential to take action, rather than sitting around to think about problems he sees. He says this is one of the most vital lessons for new entrepreneurs – you've just got to jump in and tackle the next step. 
Upon graduating, they sold this business and put it into the hands of a new cohort of college students.
From Start To Exit In Just 18 Months
After school, Ryan was quick to jump on a new business opportunity. He had long witnessed the inefficiencies of the antiquated real estate industry, and at the time, was hearing a lot of buzz about the new JOBS Act.
He decided to dive in and modernize the industry with new technology and built a software platform for helping GPs to manage their LPs online.
Then, just 18 months after starting out, a sales meeting with a large publicly traded fund turned into an acquisition offer.
LeafLink 
Looking for a new business to tackle, Ryan leaned into his love for marketplace businesses.
During his childhood, it was a household joke that if something went missing, Ryan had probably sold it online and banked the money into his Paypal account. He teamed up with co-founder Zach Silverman, who had spent some time at eBay, and began looking into how B2B marketplace dynamics could create efficiencies for different industries.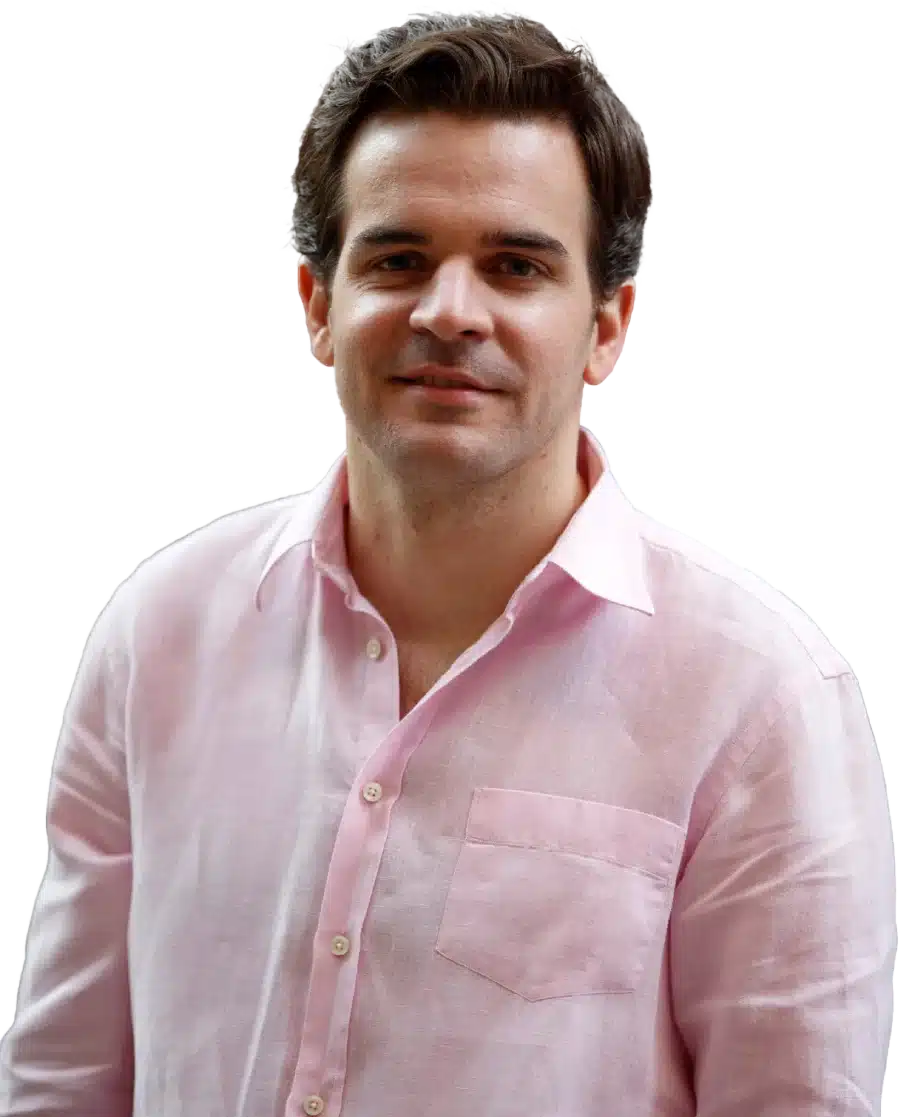 See How I Can Help You With Your Fundraising Efforts
Fundraising Process : get guidance from A to Z.
Materials : our team creates epic pitch decks and financial models
Investor Access : connect with the right investors for your business and close them
He was also driven by finding a new market to define, rather than just trying to reinvent an existing market and supply chain. This led them to explore the cannabis space. 
How Research Your Market & Find Product Market Fit
In 2015, the legal cannabis space was still very new. Ryan and Zach closed a million-dollar round of angel funding and got to work on building LeafLink, the cannabis industry's wholesale marketplace. 
Ryan says that their first step was to spend 18 months in Denver, CO. They spent months shadowing cannabis businesses as they went about their daily routines. They tagged along for sales trips, toured manufacturing facilities and warehouses, and really got to know their customers.
They found a need in the wholesale cannabis space. The sales process was incredibly manual, and retailers were spending most of their time dealing with individual sales reps in order to restock their stores. 
LeafLink became the missing link for brands and retailers in the industry. They built an eCommerce marketplace, where retailers could shop all their brands in a single cart, and brands could easily manage their inventory and relationships. 
Fast forward five years – LeafLink is now the industry-standard supply chain solution for wholesale cannabis commerce. The marketplace supports over 7,300 businesses across 26 North American territories, and they have created tools for managing financial operations and fulfillment. 
They now process 40,000 orders a month. 
They've also raised $51 million in equity capital, including a $35 million Series B round in 2019, and then raised another $250M in debt in 2020. That's no small challenge, especially given the relative nascency of the cannabis space.  For investors like Thrive Capital, it was their first-round in this market. 
Storytelling is everything which is something that Ryan was able to master. Being able to capture the essence of what you are doing in 15 to 20 slides is the key. For a winning deck, take a look at the pitch deck template created by Silicon Valley legend, Peter Thiel (see it here) where the most critical slides are highlighted.
Remember to unlock the pitch deck template that is being used by founders around the world to raise millions below.
Access The Pitch Deck Template
Your email address is 100% safe from spam!
Even with, or perhaps because of COVID-19, this business has continued to grow. In fact, Ryan says they've surpassed their projections by 40%, blowing through their year-end stretch goal by July. 
Any stalling in new states opening up for legalized cannabis due to the chaos of 2020, Ryan expects to be made up for in 2021. 
Listen in to the full podcast episode to find out more, including:
Operating in highly regulated markets

Ryan's forecast for the cannabis market

His top advice on hiring for new entrepreneurs

Going through unexpected acquisitions
SUBSCRIBE ON:
Facebook Comments