David Poritz's fintech startup has already raised $310 million to help give small and medium-sized businesses the access to credit and capital they need to survive and thrive in Latin America.  
During our interview on the DealMakers podcast, David and I talked about his trailblazing financial technology startup, the differences between startups in the US and Mexico, the post-COVID-19 market for SME credit, and financing, and the most important early moves to make for startup founders.  
Listen to the full podcast episode and review the transcript here.   
Here is the content that we will cover in this post. Let's get started.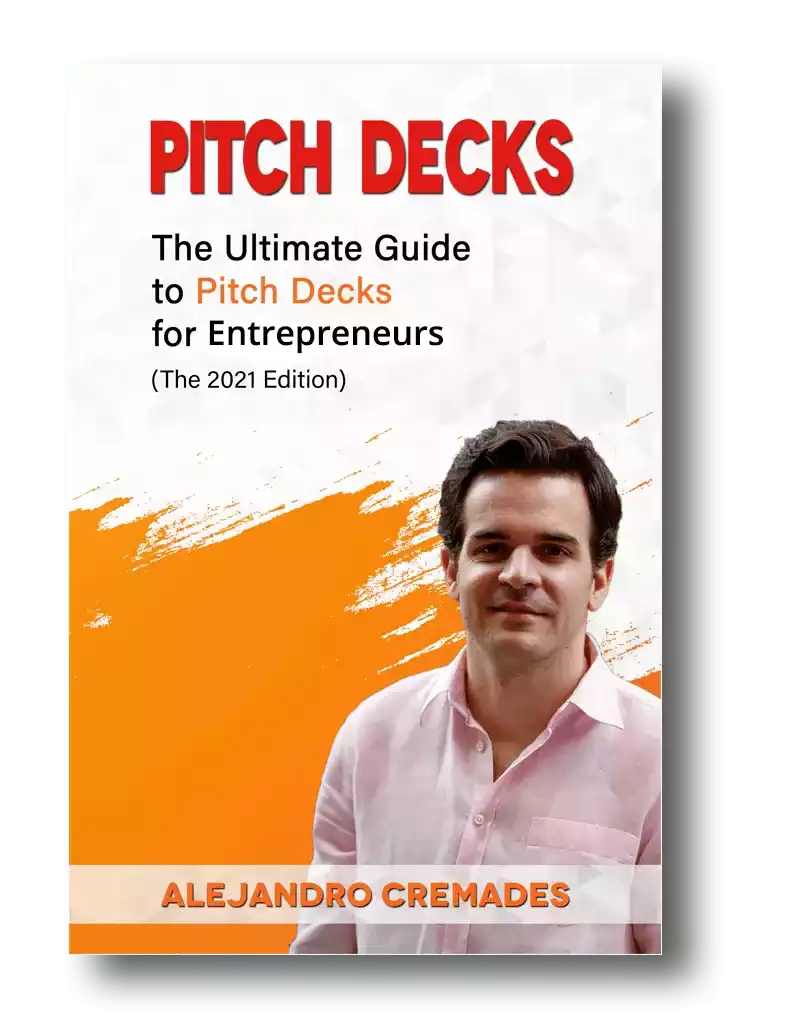 *FREE DOWNLOAD*
The Ultimate Guide To Pitch Decks
Travel & Entrepreneurship  
One of the most common traits of hyper-successful entrepreneurs is having traveled. There is just something about it which equips individuals to become adept at entrepreneurship, and inspired to create something bigger.    
David Poritz comes from a family of creatives and artists. As such, they always encouraged and empowered him to explore.   
Although born in New England, this travel and habit of exploring showed up pretty early, and in a big way.   
From the time he was just 12 years old Poritz began traveling and even living in the Latin American (LATAM) region. Through exchange programs and friends he was able to go to Colombia, Ecuador, the Amazon, and Mexico. Even through middle and high school.   
Even at this incredibly young age, he had the opportunity to work as a paralegal for a pretty famous litigation attorney in Ecuador.   
Exploring Meaningful Opportunities  
David went on to study at Brown. He still assumed he was on a vague path to becoming a professor or something similar. He even went on to spend a couple of years at Oxford as well.   
He believed this period gave him some room to explore different ideas and interests. Among them were the indigenous communities in the LATAM region. He became passionate about the energy industry and even launched Equitable Origin. An organization that developed the first environmental and social safety standards for the oil, gas, and energy industry.
They began in Latin America and still operate through Canada and the US as well.   
Finding FinTech  
He also became fascinated with fintech and financial inclusion.   
One of his good friends and former student colleagues, Allan, had moved home to Mexico to work in the private equity sector. They stayed in touch and were both witnessing the surge in new alternative lending. They saw platforms like Prosper and Kabbage taking off.   
They also saw that in emerging markets like Latin America there was significantly lower credit penetration and poor access to credit. As well as little competition. The idea struck them that if they could localize this to these countries, they may easily be able to dominate the market while providing an essential solution. This became the thesis for their startup Credijusto.  
They spent months exploring all of the markets in the Americas from Argentina to Brazil, Peru, Colombia, and all the way up to the US border. They found Mexico was the low-hanging fruit.  Then they spent months more exploring all of the financing and credit options and gaps. They found the biggest need in the SME financing sector.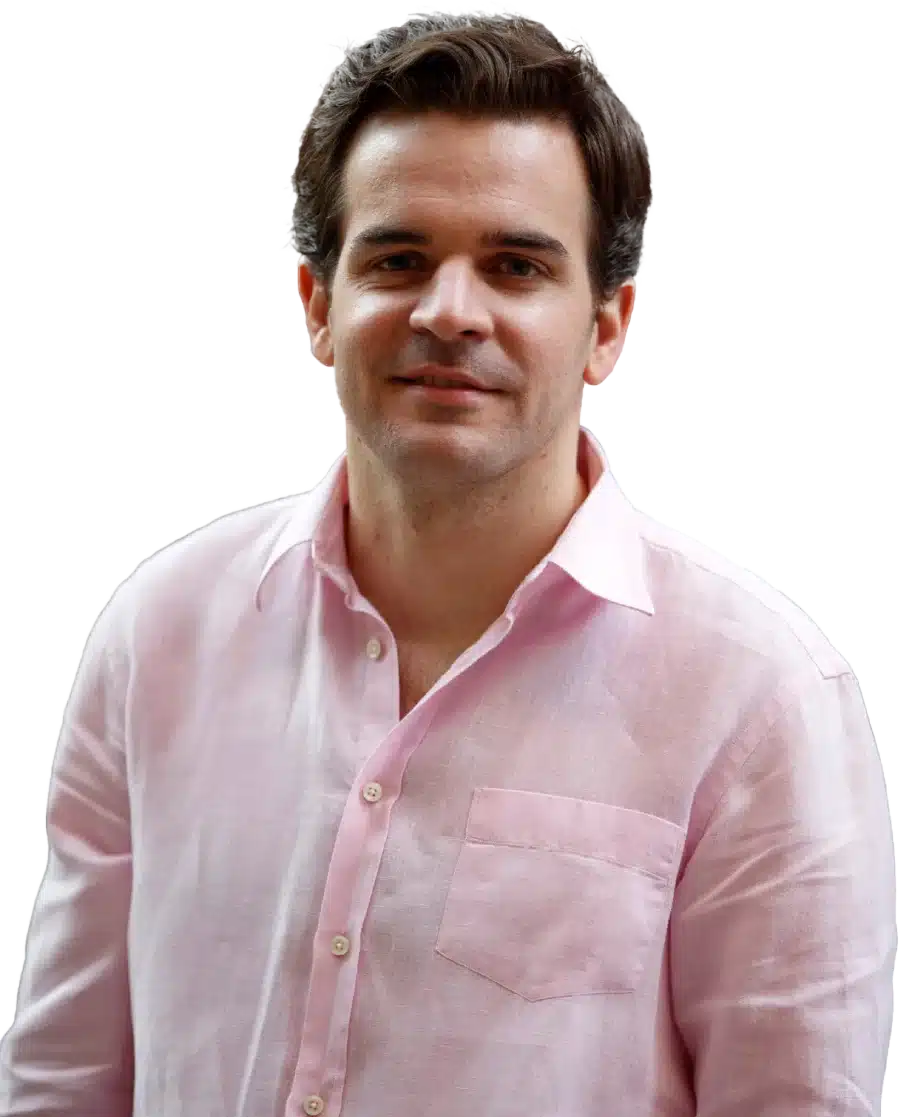 See How I Can Help You With Your Fundraising Efforts
Fundraising Process : get guidance from A to Z.
Materials : our team creates epic pitch decks and financial models
Investor Access : connect with the right investors for your business and close them
Startup Fundraising  
At the time the startup scene in Mexico was virtually non-existent. Much less was the understanding or eagerness of venture capitalists to invest in the country. They hadn't done it.   
They didn't get it. There were few if any case studies to show a pattern and roadmap to success or an IPO.   
They ran into a lot of rejections before an introduction led them to the former CEO of Credit Suisse and Morgan Stanley, John Mack. Who had also been on the board of LendingClub.   
Of course, after landing John as an investor, everyone else in the world wanted in. Through their most recent Series B fundraising round they've now raised $60M in equity capital, as well as $250M in debt financing.   
Their investors include the likes of Victory Park Capital, Broadhaven Capital Partners, Elevar Equity, QED, Kaszek Ventures, Goldman Sachs, and Point72.
Storytelling is everything which is something that David was able to master. Being able to capture the essence of what you are doing in 15 to 20 slides is the key. For a winning deck, take a look at the pitch deck template created by Silicon Valley legend, Peter Thiel (see it here) where the most critical slides are highlighted.
Remember to unlock the pitch deck template that is being used by founders around the world to raise millions below.
Access The Pitch Deck Template
Your email address is 100% safe from spam!
Launching A Startup In Mexico  
Some of the most notable differences David Poritz has found in launching a startup in Mexico versus the US include:  
Everything being "5x to 10x more difficult."

Convincing talent to move from the US to Mexico

The far greater opportunity to quickly become a market leader

Lower regulatory burdens
Today, Creditjusto has grown from just 100 employees in 2019 to over 300 now. Post COVID-19, David says that while small businesses are certainly looking for help and more credit, many of the larger companies within the SME space are looking for credit to grow and expand and take advantage of opportunities created by these momentous events.   
Key Advice For New Entrepreneurs  
David Poritz says that his top piece of advice for other founders would be to make more top technical talent hires or to complement skill sets with these specialists as cofounders much earlier.   
You might be great at what you do, or even a semi-decent generalist, but he says you'll be years slower than you need to be and will waste millions of dollars on the wrong strategies and execution by trying to do it all yourself.   
So, hire the best engineers, executives, and sales and growth people you can find. They will more than pay for themselves while helping you achieve your mission much faster.  
Listen in to find out more, including:  
What David Portiz spends 50-60% of his time on today

Who you really have to convince when it comes to attracting talent to move from the US to work in Mexico 

What the future holds for Creditjusto

The venture ecosystem in LATAM
SUBSCRIBE ON:
Facebook Comments