David Rosenberg's latest startup has raised $200M to take on the mission to improve our food chain at scale. 
During our interview on the Dealmakers Podcast Rosenberg talked about his experience in creating, growing, funding, and exiting startups. Plus, what it's like to be a NYC born and raised entrepreneur, finding business ideas with great advantages and commercializing them, as well as how his newest company is changing farming and food. 
Listen to the full podcast episode and review the transcript here.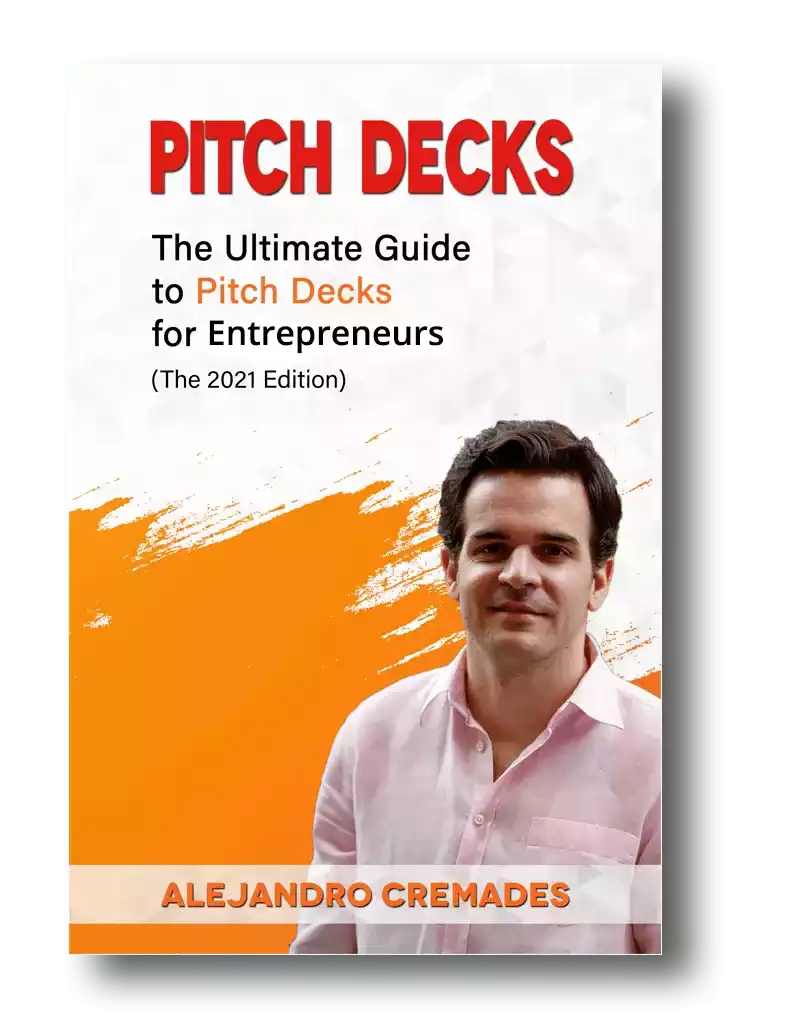 *FREE DOWNLOAD*
The Ultimate Guide To Pitch Decks
Here is the content that we will cover in this post. Let's get started.
The Pros & Cons Of Growing Up In NYC
David Rosenberg is one of the few true New Yorkers. Perhaps even one of the much fewer New York born and raised entrepreneurs.
His father was a lawyer and his mother a philosopher. He says he sees many advantages to growing up in the Big Apple. Many that may equip you for entrepreneurship and startups that scale. 
There is such incredible diversity that you gain a global view of the world from the beginning. You learn to move fast. You tend to have a lot of independence at a young age and are out and about. 
NY is also a global center for capital, capital formation, and deployment. Startups need capital, and it certainly helps to be where that capital is. 
David ended up studying philosophy, politics, and business. Rather than work in policy and public projects, he came to the belief that he could create more meaningful, lasting change through business and the private sector and business.
Of course, one of the aspects of growing up in the heart of NYC is that you have to grow up fast. The global perspective is great, though as many Silicon Valley startup founders and investors have found, if you are only creating inside that bubble, your venture may not be viable to scale throughout the country.
Wanting to see more of it, Rosenberg said he applied to public universities, and as soon as he stepped on the plane in North Carolina, he knew that's where he wanted to go to college. 
Discovering The Power Of Disruptive Innovation
After college, David Rosenberg went to work in a bank as a financial analyst. He was told that great CEOs were those with a strong foundation and understanding of finance. So, he started there. Learning financial statements, business models, and so on. 
He also found that he didn't really enjoy working in banking and the cut-throat Wall Street culture. 
Then we got to witness his friend as the CEO of a fintech firm take on 'the man', and disrupt Wall Street by innovating with technology. His friend's company Island and their DayTech electronic trading arm ended up being responsible for around 11% of all trades on the NASDAQ. 
He says he was inspired by the fact that "with technology and a business plan with super bright, passionate people, you could transform an industry. You could set the bar really high, be bold, not being afraid to challenge the status quo."
After this, he spent some time at an Israeli incubator. It was another chance to gain new perspectives. It was an incredibly innovative environment, working with a country that has more patents per capita than anywhere else in the world. 
He embraced new ways of debating and operating. He found new perspectives and the benefits of encouraging your team members and those on the front lines closest to the customers to challenge you with ideas. He says putting your ego aside, you don't have to insist on being right going into a room. No matter whose idea it is, you just want to be right coming out of the room.
He learned to get comfortable making fast decisions with imperfect information. 
Then before launching his own startup baby, he went back to university to get his MBA at Columbia Business School. 
Startups
David's first company was Hycrete. A nanomaterial startup used for waterproofing. After several pivots and interactions in scaling that in the marketplace he exited that company through an acquisition.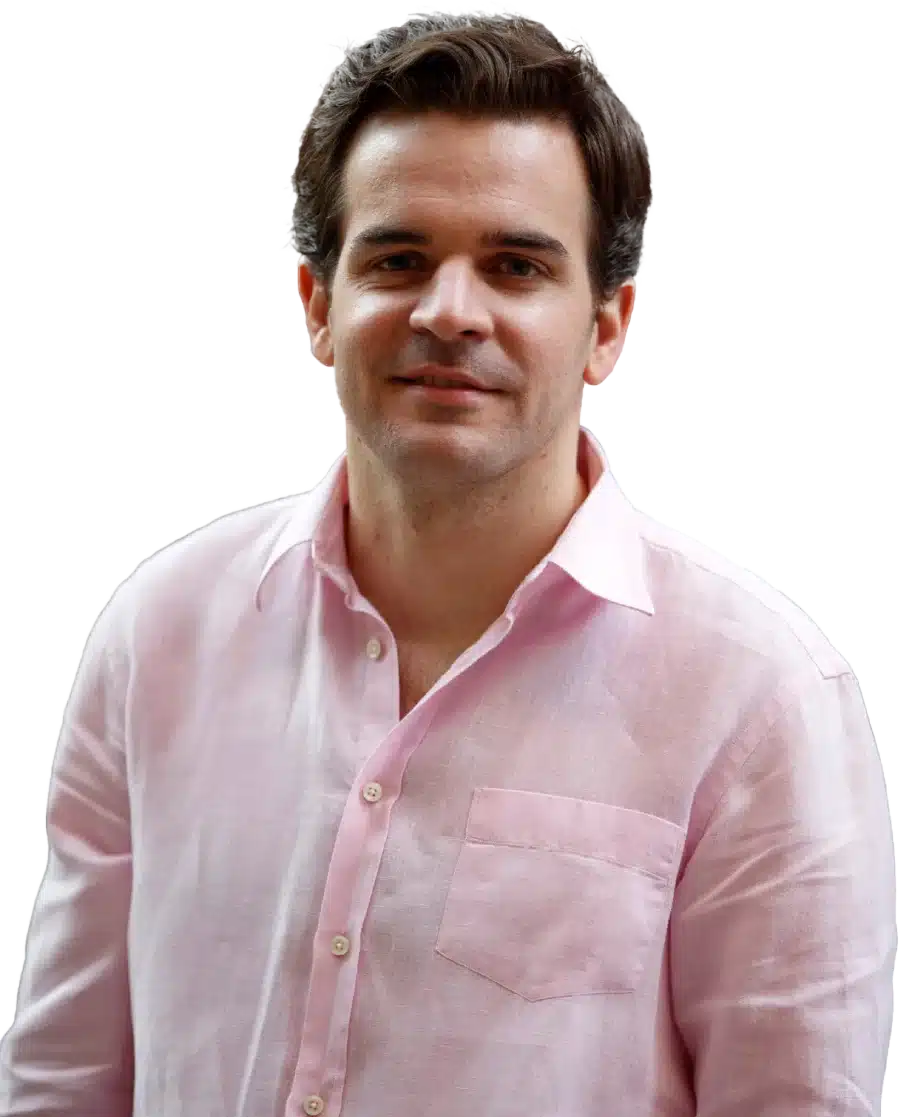 See How I Can Help You With Your Fundraising Efforts
Fundraising Process : get guidance from A to Z.
Materials : our team creates epic pitch decks and financial models
Investor Access : connect with the right investors for your business and close them
He then spent time with Bill McDonough, who taught him about biological and technological material differences, their impact on the environment, eliminating waste, and how to design them with the long view in mind. 
This led David to his next venture in vertical farming, AeroFarms. 
AeroFarms has been tackling hyper inefficiencies in the food chain. Like applying data and science to producing more consistent and high-quality crops, in far more energy-efficient ways. 
They've specifically tackled leafy green vegetables. A space that previously suffered from as much as 60% waste. 
You'll now find their brand Dream Greens at Whole Foods, FreshDirect, and AmazonFresh. All growing with zero pesticides, herbicides, or fungicides.
They've already raised more than $200M, including funds from family offices and The Ingka Group.
Storytelling is everything which is something that David was able to master. Being able to capture the essence of what you are doing in 15 to 20 slides is the key. For a winning deck, take a look at the pitch deck template created by Silicon Valley legend, Peter Thiel (see it here) where the most critical slides are highlighted.
Remember to unlock the pitch deck template that is being used by founders around the world to raise millions below.
Access The Pitch Deck Template
Your email address is 100% safe from spam!
Listen in to the full podcast episode to find out more, including:
Choosing the right investors

Finding business opportunities with great moats around them

Finding the right way to sell your product

Hiring and firing by culture and principles

The future of farming

How AeroFarms has grown through COVID-19

Haitz's Law

David's top tips for other entrepreneurs
SUBSCRIBE ON:
Facebook Comments