In this exclusive podcast episode of the Dealmakers' Podcast, we sit down with Henry Kim, an accomplished entrepreneur with a diverse background in finance, investments, and startups.
Henry shares his remarkable journey, from early education in the Bay Area to founding and scaling successful ventures. His experiences offer invaluable lessons for budding entrepreneurs looking to navigate the complexities of business ownership.
Listen to the full podcast episode and review the transcript here.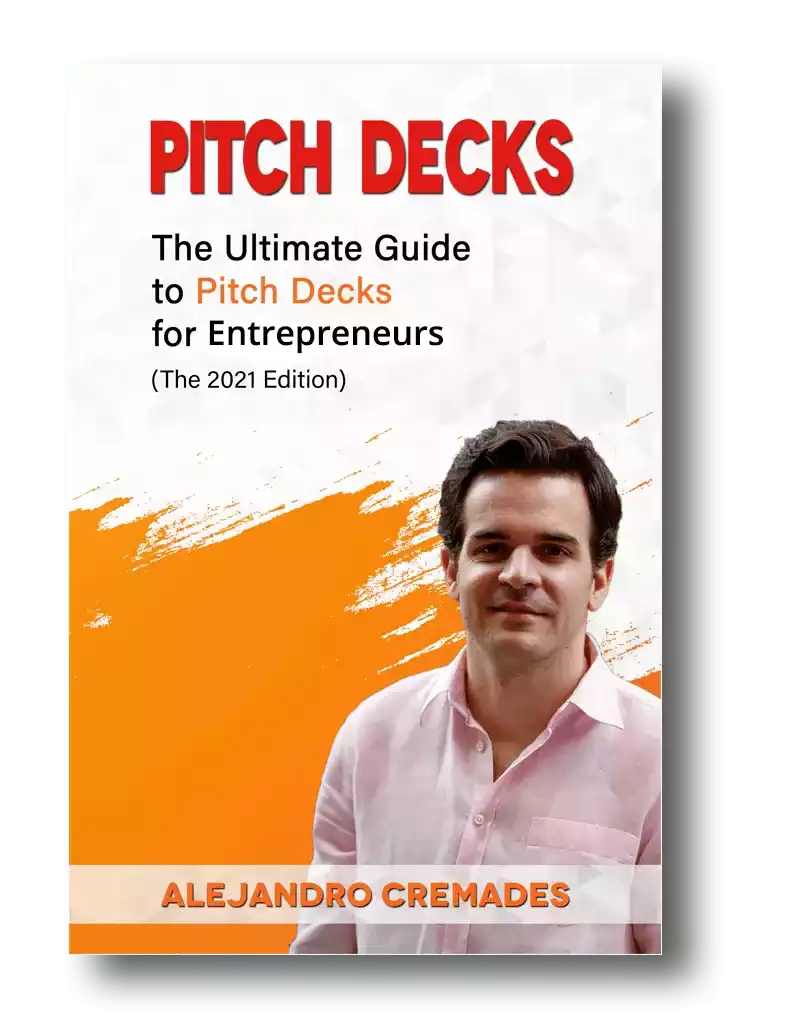 *FREE DOWNLOAD*
The Ultimate Guide To Pitch Decks
Early Foundations: A Global Perspective
Henry's journey began with a move from San Francisco to Korea at a young age. While he doesn't recall those early years, this international exposure set the stage for his future endeavors.
Returning to San Francisco at age three, Henry's educational journey in the Bay Area laid the groundwork for his foray into the world of finance. Starting as an analyst in the M&A group of an investment bank, Henry honed his financial acumen. His focus on EBITA cash flows and unit economics provided invaluable insights.
This experience underscored the importance of achieving profitability and understanding the economics underlying any business venture, a lesson he later applied to the tech sector.
Diving into Franchises: Owning the P&L
Seeking hands-on experience, Henry ventured into franchises, driven by a desire to understand business operations intimately.
His acquisition of Dairy Queen and Orange Julius offered a unique perspective on running a business. This practical education complemented his formal training, setting the stage for more entrepreneurial pursuits.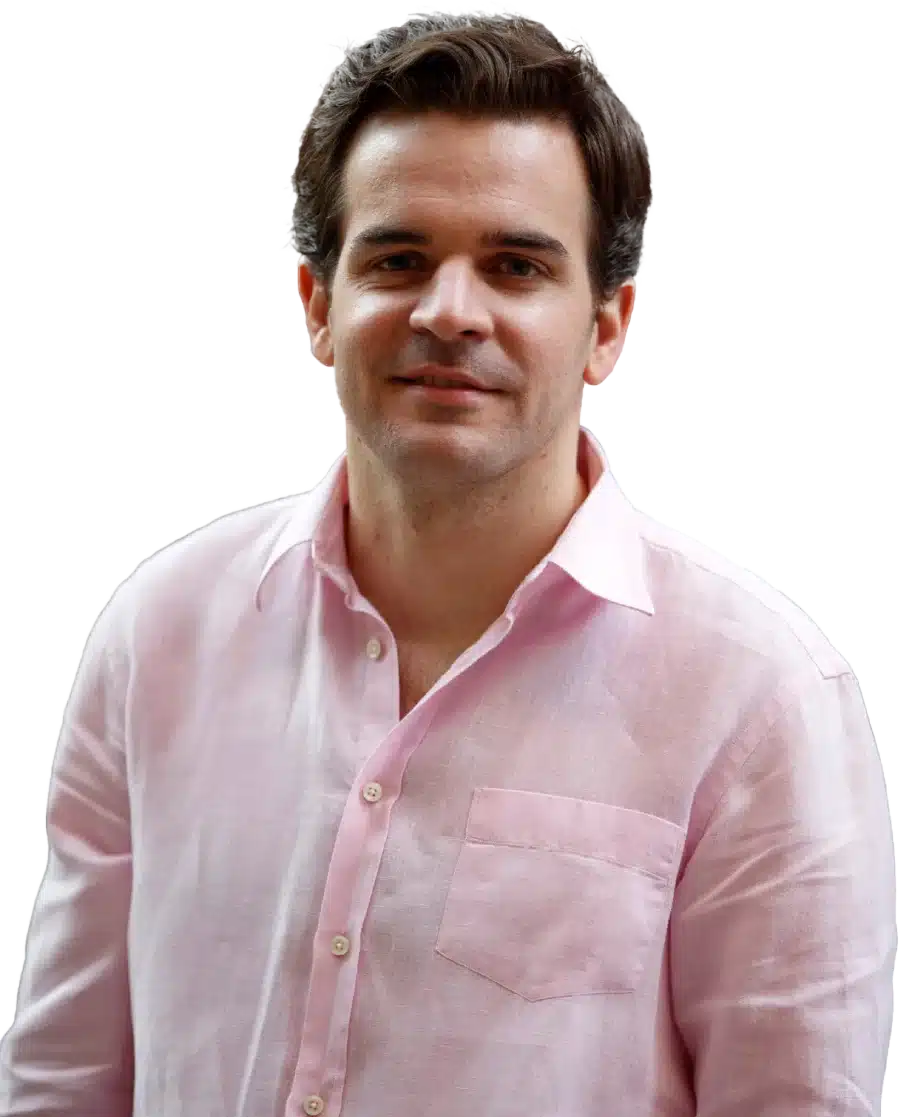 See How I Can Help You With Your Fundraising Efforts
Fundraising Process : get guidance from A to Z.
Materials : our team creates epic pitch decks and financial models
Investor Access : connect with the right investors for your business and close them
Formal Education and Network Building: The Stanford Advantage
While Henry lacked a formal business education, he recognized the power of networks. Attending Stanford provided not only an opportunity to learn but also access to a vibrant ecosystem of mentors, peers, and resources.
This period of reflection paved the way for his future entrepreneurial endeavors. After business school, Henry returned to Yucaipa, a private equity firm, contributing to the establishment of a global opportunities fund.
This role afforded him critical insights into operational aspects, from office setup to lease agreements. Henry learned a lot about how equity investments in Asia, Korea, Japan, China, and India are executed.
It was a pivotal step toward his next venture. Henry emphasizes the importance of having a co-founder who complements your skills and brings a wealth of experience to the table.
His Stanford roommate, an entrepreneurial force in his own right, proved instrumental. This partnership provided a sense of security and shared expertise vital for success.
Pivoting with Purpose: From Pricing Mechanisms to Infrastructure
Henry's first startup journey involved a pivot from a pricing mechanism for independent brands to becoming an infrastructure provider. Recognizing the value of handling cart, inventory, and order management, Symphony Commerce evolved into a turnkey solution for brands seeking direct-to-consumer sales.
Henry and his cofounder successfully created a pricing system for brands that were using eCommerce platforms to sell their products. Essentially, they targeted brands that weren't mainstream attractions or big box stores and assisted them with inventory order management.
They also assisted these brands with order fulfillment and streamlined their customer acquisition processes.
Learning from Exits: Balancing Sentimentality with Pragmatism
Exiting a venture can be bittersweet, as Henry acknowledges. The emotional attachment to a business is natural, but he emphasizes the need to approach it pragmatically. Understanding that every venture has a beginning and an end is essential for growth and new opportunities.
Right after his exit, Henry was contacted by executives from his time back at Yucaipa. They reached out to him for his expertise with digital marketing strategies and eCommerce companies.
Establishing Swiftly
Soon after, Henry connected with his present-day co-founders, Sean Turner and Karen Ho, with the intention of starting a new business, Swiftly. That made perfect sense because they had worked together at Symphony Commerce for more than three years and had a comfortable working relationship.
The trio came up with a solution to provide a retail platform to brick-and-mortar retailers so they can use their tools to transform stores into a "mini Google." They charged an integration fee for providing this service that allowed customers to browse the stores from home.
Henry's idea caught on in a big way, and soon, they were able to raise $200M for the project in its seed funding round. Today Swiftly brings the advantages of eCommerce platforms to brick-and-mortar supermarkets and retailers.
Storytelling is everything, which is something that Henry Kim was able to master. Being able to capture the essence of what you are doing in 15 to 20 slides is the key. For a winning deck, take a look at the pitch deck template created by Silicon Valley legend, Peter Thiel (see it here), where the most critical slides are highlighted.
Remember to unlock the pitch deck template that is being used by founders around the world to raise millions below.

Access The Pitch Deck Template
Your email address is 100% safe from spam!
Conclusion: Lessons for Entrepreneurs
Henry's entrepreneurial journey is a testament to the power of strategic thinking, adaptability, and building meaningful partnerships.
His insights on co-founder dynamics, business pivots, and pragmatic exits offer valuable lessons for aspiring entrepreneurs embarking on their own ventures. Most importantly, he talks about the dangers of over-indexing and why entrepreneurs should look out for this pitfall.
Listen in to the full podcast episode to find out more, including:
Finding a co-founder with complementary skills and experience can be a game-changer in building a successful venture.
Understanding the unit economics of a business is paramount to achieving profitability and sustainability.
While emotional attachment to a business is natural, it's essential to approach exits with a pragmatic mindset for long-term growth.
Need for entrepreneurs to embark on ventures driven by a genuine passion to solve a problem or improve an existing solution.
Pivoting a business model, when done purposefully, can lead to discovering new opportunities and revenue streams.
Building and leveraging a robust professional network can provide invaluable support, mentorship, and access to resources.
Choosing investors who align with the company's vision and offer strategic insights is crucial for long-term success.
SUBSCRIBE ON:
Facebook Comments