Embarking on an enchanting expedition through the corridors of business acumen, we unveil the extraordinary journey of Ben Boyer, a seasoned venture capitalist whose path took him from the sun-soaked streets of Los Angeles to the thriving heart of the tech realm. 
Join us in this episode of the "Dealmakers' Podcast," as we trace the labyrinthine trajectory that transformed a finance enthusiast into a trailblazing venture capital luminary.
Listen to the full podcast episode and review the transcript here.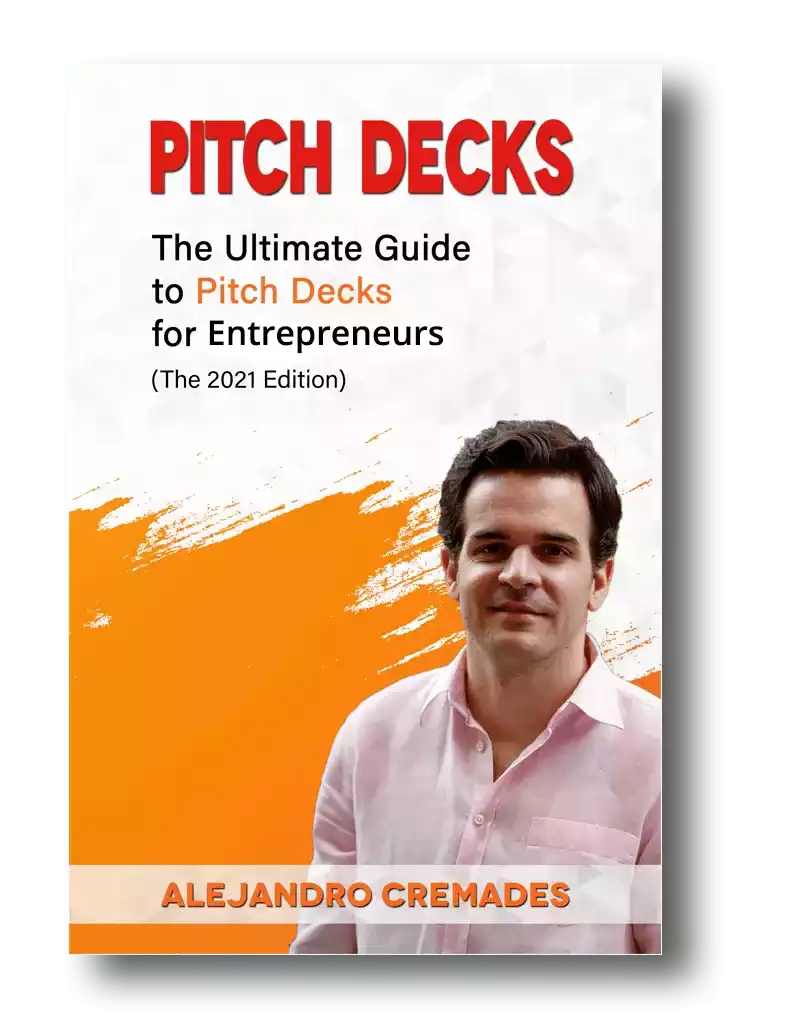 *FREE DOWNLOAD*
The Ultimate Guide To Pitch Decks
Origin Story: A Tale of Transitions
The saga commences against the backdrop of Los Angeles, a city that forged the memories and foundation of Ben Boyer's early years. But destiny unfurled its course, guiding him to Vanderbilt for higher education. 
Amid this transition, an internship at Merrill Lynch kindled the flames of financial intrigue, setting him on an unforeseen path toward a world brimming with fiscal possibilities.
As graduation approached, finance's allure tightened its grip. Armed not with a conventional finance degree but with one in human and organizational development, Ben ventured into the uncharted territory of investment banking at Lehman Brothers. 
Here, he acquired not only financial proficiency but also an abiding fascination for the ever-evolving tech landscape.
Navigating the Venture Capital Tapestry
Ben's narrative takes a pivotal turn in the realm of Lehman Brothers' venture capital endeavors. 
This juncture marks a profound shift—a shift that demanded a fusion of financial expertise, market foresight, and the ability to seize nascent opportunities.
With unyielding determination, Ben ventured into the world of venture capital, much like a curious explorer quenching his thirst for the fountain of innovation. The late '90s ushered in the dotcom era, and with it, an effervescent enthusiasm for internet-based business models. 
With his foundation in finance and insights honed from diverse IPO and M&A transactions, he embraced the venture capital realm with ardor.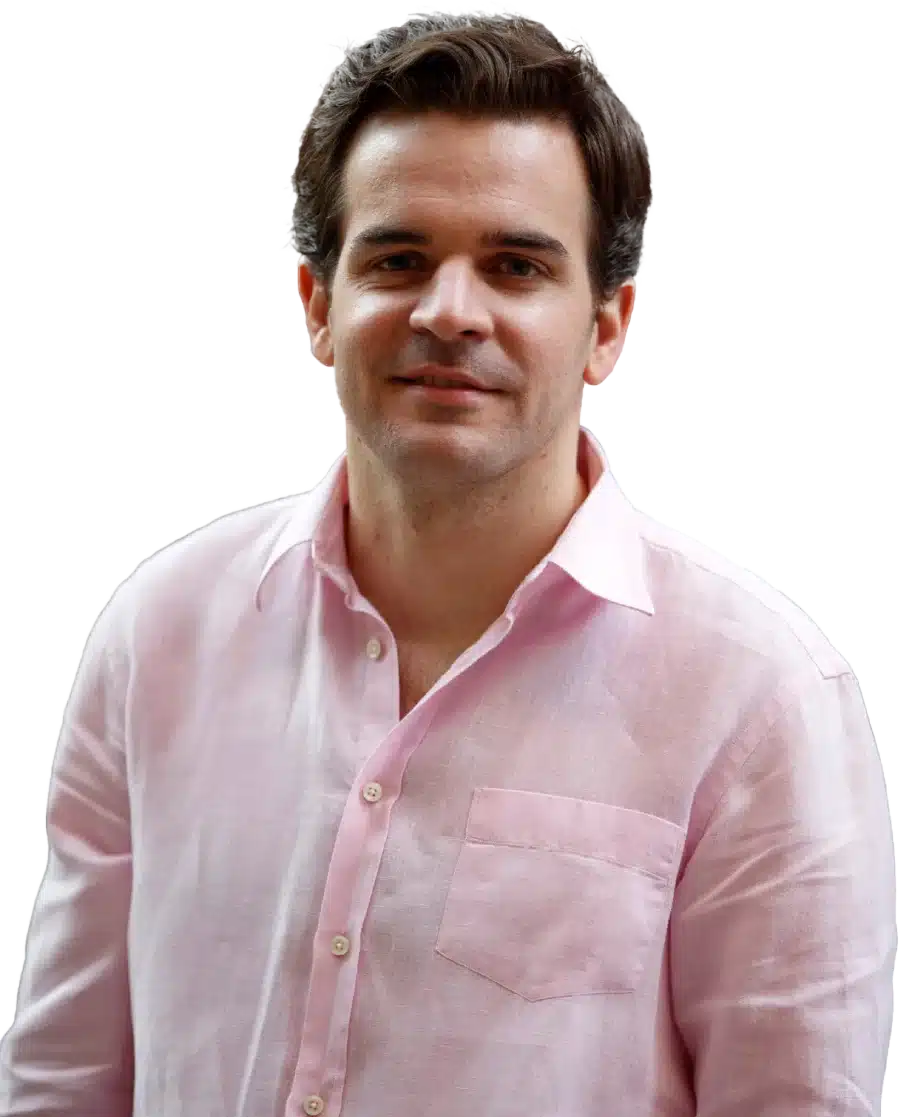 See How I Can Help You With Your Fundraising Efforts
Fundraising Process : get guidance from A to Z.
Materials : our team creates epic pitch decks and financial models
Investor Access : connect with the right investors for your business and close them
Crafting Chapters Amid Challenges
The path wasn't without its tribulations. Navigating the venture capital terrain necessitated a distinct set of skills—assessing markets, predicting competitive threats, and evaluating teams. 
In the frenzy of the dotcom era, the initial foray into venture capital mirrored a thrilling expedition, an expedition enriched by the fountain of knowledge.
As the journey progressed, new horizons beckoned. Recognizing the significance of networking and broadening his intellectual horizons, Ben undertook the esteemed halls of Stanford Graduate School of Business. 
Here, he refined his investment prowess, imbuing his portfolio with strategic insights and influential connections.
Transformation Amidst Turmoil: The Birth of Night Capital
The bankruptcy of Lehman Brothers and the global financial crisis sent shockwaves through the finance community, casting a shadow even over venture capital. The venture arm, nestled within the private equity division, confronted the challenge head-on. 
With a tremendous amount of hardwork and an incredibly supportive group of LPs, the venture team emerged from the tempest with a renewed identity—Tenaya Capital.
Tenaya Capital embraced its fresh moniker, encapsulating the essence of resilience and the promise of navigating uncharted terrains. 
Today, along with four other partners, Ben manages investments worth a billion and a half dollars.
How Tenaya Capital Operates
Tenaya Capital has invested in mobile marketplaces, vertical applications, and global undertakings in China and Indonesia, ultimately having had more than a dozen successful outcomes. 
Though, as Ben puts it, venture capital is not an exact science. Identifying and screening startups that have actual potential can be hard. 
The possibility of passing up on viable projects is high, which means it's incumbent to see as many opportunities as possible. Ben strongly believes in building robust relationships with founders, even before making an investment. 
Ben and his partners are keenly involved in the companies they invest in, usually taking a board seat and working closely with the team. He talks about coming across amazing technologies that were produced before customers were ready for them. 
Navigating COVID
Watching how hospitals were navigating disinfecting protocols during the COVID got Ben excited about the prospect of using UV-C light to kill pathogens safely. 
On learning that the Xenex-produced device was just too expensive, Ben took it upon himself to develop a new device that would be much more economical and affordable. 
They engaged the expertise of Dr. Richard Wade, a renowned epidemiologist who formerly ran Cal-OSHA and had taught at prestigious institutions like Harvard and Oxford. Dr. Wade's enthusiasm for UV-C's potential beyond healthcare breathed new life into the project. And, that's how R-Zero was born. 
R-Zero has successfully raised funding worth $170M, with $100M coming in sometime in mid-2022. Backed by prominent investors including the Mayon Clinic and the earliest investors Amazon, Tesla, SpaceX, and Google, this startup's journey serves as a testament to the power of innovation, collaboration,  and the pursuit of impactful change in a critical field – human health. 
R-Zero equipment has successfully reduced the infection risk across a multitude of organizations, saving countless lives along the way.
Storytelling is everything which is something that Ben Boyer was able to master. Being able to capture the essence of what you are doing in 15 to 20 slides is the key. For a winning deck, take a look at the pitch deck template created by Silicon Valley legend, Peter Thiel (see it here), where the most critical slides are highlighted.
Remember to unlock the pitch deck template that is being used by founders around the world to raise millions below.

Access The Pitch Deck Template
Your email address is 100% safe from spam!
Embracing the Future: A Trail Continues
This gripping odyssey stands as a testament to adaptability, seizing serendipitous junctures, and unwavering passion. The journey from a Los Angeles upbringing to the tech crucibles of New York and Silicon Valley mirrors the dynamic canvas of the business cosmos. 
It's a canvas perpetually evolving, where innovation, transformation, and resilience converge.
Ben Boyer's tale reminds us that the route to triumph often threads through unforeseen encounters, unyielding ardor, and the courage to embrace change. 
As his voyage endures, the future beckons with resplendent promises, illuminated by his unwavering commitment to excellence, innovation, and the pursuit of ventures that shape our world.
Listen in to the full episode for more details including:
Journeying from Los Angeles to becoming a venture capital luminary and exemplifying the unexpected twists that can shape a successful career

Embracing unforeseen transitions to lead to remarkable opportunities

The dynamic intersection of finance and technology showcasing how an understanding of financial markets becomes a launching pad into the ever-evolving landscape of technology startups

Importance of adaptability and resilience in navigating the challenges of the business world and achieving success.

Value of networking and continuous learning, underlining the significance of investing in one's knowledge and connections.

The transformation from finance enthusiast to venture capital partner displays the courage to embrace change and innovate 
SUBSCRIBE ON:
Facebook Comments