Michael Winn has raised almost $100 million for his startup. On the way, he's discovered some of the great secrets and surprises in the fundraising journey and built an important business that is transforming how other companies operate.  
During our time on the DealMakers podcast, Michael talked about his journey to San Francisco, what he learned from working at Google, riding the capital raising rollercoaster, what you might not know about hiring in startups, as well being ahead of your time, and the most important thing to focus on to create a successful company.  
Listen to the full podcast episode and review the transcript here.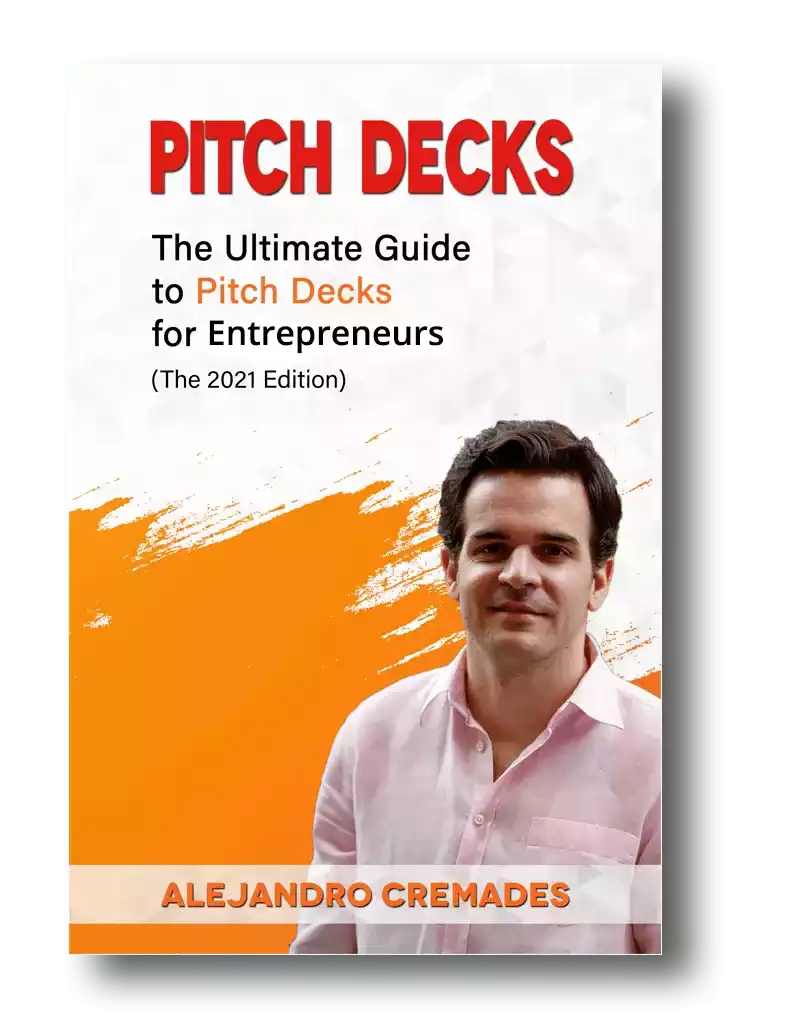 *FREE DOWNLOAD*
The Ultimate Guide To Pitch Decks
Here is the content that we will cover in this post. Let's get started.
The Advantages Of Travel for Entrepreneurs  
Michael Winn was born in South Africa and grew up there until he was 12 years old. Then he went on a spree of traveling. He spent time living in Kenya, the Netherlands, and several more countries before ending up in San Francisco, California.   
There are great benefits to traveling and living in different cultures. It is an asset which many successful entrepreneurs share.  
Traveling and moving to different countries can be challenging. Those challenges strengthen you and equip you in a unique way. You have a global and international perspective, and you get good at adapting and even thriving in new environments.  
Growing up Michael always had a love for math. He would calculate the grocery bill for fun when out shopping with his mother as a child. He ultimately went onto college to study it for four years, where he met his three cofounders.   
Lessons From Working At Google  
Winn's father worked for the same firm for 40 years. He jokes that he had more jobs in his first year of working than his dad had his entire life.  
He started out in banking, applying his math skills. Then he ended up at Google and doing sales as an account manager.   
He loved working at Google. It is the type of place you only ever want to leave if it is to start your own company.  
Some of his key takeaways from his time at the tech giant included:  
The advantages of having an immense amount of smart and talented people

Starting with a truly great product makes everything else easier

The importance of putting the user first

The need to focus on simplifying things for customers and employees

When you simplify for your team, they can do their best work
After about two and a half years Michael quit Google to launch his own startup. He took these lessons with him. Specifically, he says they've invested a lot in product to build the best in the world, and have built the biggest engineering team in their industry.   
DroneDeploy  
After taking Friday's to work on their idea while working at Google, Michael and his cofounders dove into their venture until it just made sense to make the leap and go all-in on DroneDeploy.  
He has been flying drones for at least 10 years. In fact, he used his first bonus from his job at the bank to buy himself a good drone. Though back then they were kits which required you to assemble them yourself.  
One of the first important applications he found for his drone technology was back in South Africa. A place with endless acres, where hundreds of security officers attempt to catch poachers hunting endangered rhinos.   
With spaces to monitor that is larger than some countries, clearly drones could be of great benefit. It was also a big wake up call to the gap between the early hardware which was being developed and industrial tools, data collation, and simple, user-friendly software.   
DroneDeploy set out to make simple, mobile-first drone tools. Today, their software is responsible for over a million flights each year, covering 200 countries, and numerous industries, from construction to mining,  agriculture, and energy. One of their customers now has the largest commercial drone fleet in the world, with over 1,000 drones in action.  
Incubating & Funding A Transformational Startup   
DroneDeploy started out in this space which didn't even really exist at the time, and when flying commercial drones still wasn't even legal.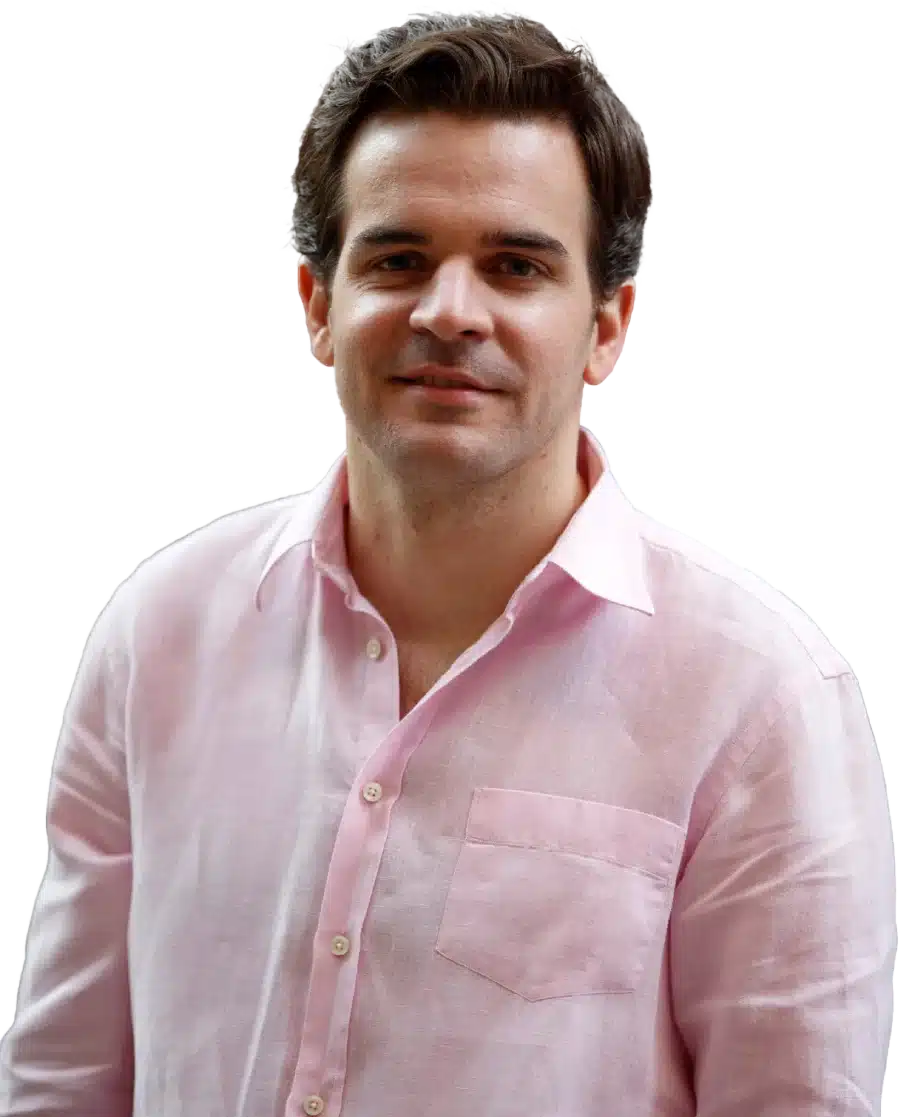 See How I Can Help You With Your Fundraising Efforts
Fundraising Process : get guidance from A to Z.
Materials : our team creates epic pitch decks and financial models
Investor Access : connect with the right investors for your business and close them
Luckily they got into Thomas Korte's startup incubator, AngelPad in San Francisco. They moved there, and for 12 weeks they spent 100 or 120 hours each week pushing their business idea forward.   
The biggest learning during this time was just to get crystal clear focus on their customers, needs of the market, and the problem they were solving. They spent a lot of time talking to people to really get clarity on this, and how to tackle it.   
This clarity became a SaaS model that would power the future of drones in the sky and on land.   
They soon found out how competition can be a blessing and a curse when it comes to fundraising. A part of this was certainly AngelPad's Demo Day, which led to their first term sheets.  
At the same time, competitor Airware had just raised $10M. Rather than being a bad thing, it created a lot of interest in funding drone companies. It helped seal the deal. Later on, Airware didn't perform so well, and in turn that made raising DroneDeploy's Series C much more challenging. Still, to date, they've already raised around $95M through a Series D in 2019.  
Storytelling is everything which is something that Michael was able to master. Being able to capture the essence of what you are doing in 15 to 20 slides is the key. For a winning deck, take a look at the pitch deck template created by Silicon Valley legend, Peter Thiel (see it here) where the most critical slides are highlighted.
Remember to unlock the pitch deck template that is being used by founders around the world to raise millions below.
Access The Pitch Deck Template
Your email address is 100% safe from spam!
Listen in to the full episode to find out more, including:  
Lessons learned at Google

How Michael Winn has approached hiring as they've grown to 140 employees

Top resources for fast-tracking your learning and success in startups

What's next for drones
SUBSCRIBE ON:
Facebook Comments