Raymond Nobu-Chang has had a series of highly successful startup launches and exits. That includes taking his first company public when he was just 29. 
On the Dealmakers Show Raymond Chang shared with the audience what he has focused on to build big, successful companies, and take them all the way across the finish line. Including raising the capital, generating $100M in sales in the first 12 months of opening, and how he thinks about dilution.
Listen to the full podcast episode and review the transcript here.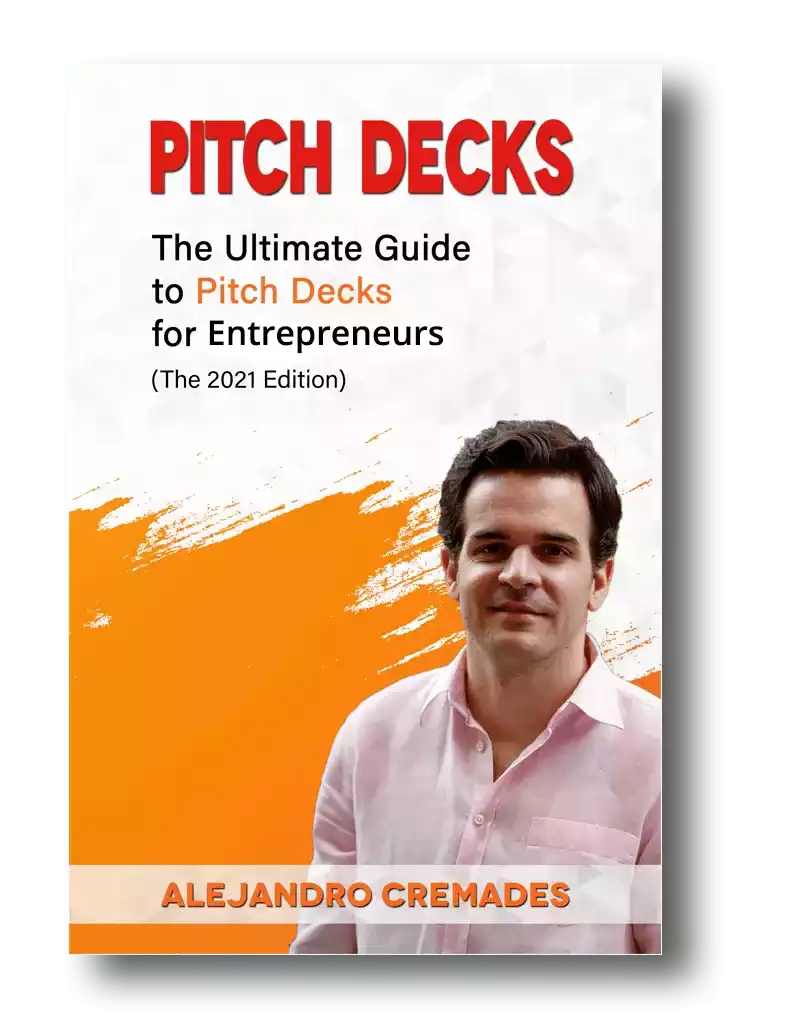 *FREE DOWNLOAD*
The Ultimate Guide To Pitch Decks
Here is the content that we will cover in this post. Let's get started.
Finding Your First Startup Idea
The best startup ideas seem to come at the apex of an entrepreneur's passions, talents and personal frustrations and challenges. Some just figure out these elements and choose to take the leap sooner than others. 
Raymond Chang was born in Taiwan. A country he fondly remembers as being very friendly, innovative and tech focused. Education is also a significant part of society there. His parents told him that the most important thing was to get the best possible education. 
This was one of the big drivers of them moving to the US when he was about to turn 13 years old. In Taiwan if you don't leave before you are 13, you cannot leave until you've completed military service. 
Raymond and his family landed in Texas. While he says that it took him two years to really grasp the English language, he was instantly excelling in math, and studying above his grade level. 
Early on in life Chang was heavily influenced by his father and grandfather who were involved in politics. He assumed he would follow in their footsteps. Even attending the Kennedy School at Harvard to study public administration. There he found that he was far more interested in innovation and technology, and switched the focus of his studies. 
Then one day sitting in his apartment he got frustrated with how ridiculously slow dial up internet services was. Yet, in his living room his cable TV was playing football on the screen just fine.
He noticed that the cable line was thicker than the telephone line which ran the dial up, and wondered why that cable line wasn't used for this type of data, and to make it faster.
This was pre-Google, so hit Yahoo, and found people looking into broadband technology in Silicon Valley.
He took action, and the very next day he quit school and moved out to California to learn everything he could about this technology.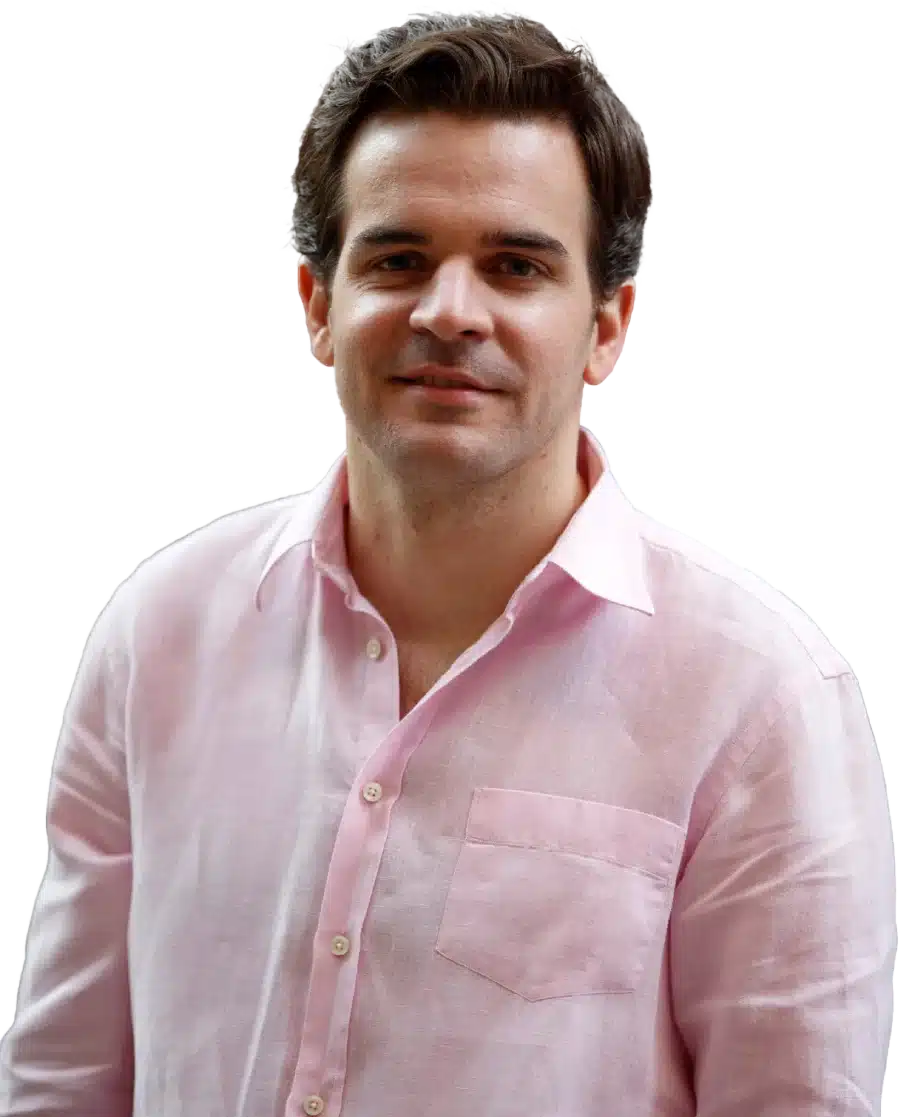 See How I Can Help You With Your Fundraising Efforts
Fundraising Process : get guidance from A to Z.
Materials : our team creates epic pitch decks and financial models
Investor Access : connect with the right investors for your business and close them
Just six months later he moved back to Asia and founded the first broadband telecom company there.
While his personal network was limited in Silicon Valley at the time, he had a family friend back in Taiwan that was already in cable. When he told them about the idea, they insisted he ran with it himself. 
Within just three years Microsoft became very interested in what they were doing. They took note of their traction, and how they were combining their product and the operating software. Microsoft took a 10% stake in his startup Gigamedia. 
It wasn't long before Goldman Sachs came knocking, wanting to do their IPO. It was a new concept for Raymond. So, he says he read everything he could on it. Within another six months they went public on the NASDAQ with a $280M IPO. He was still just 29 years old at the time.
LuckyPai
Eventually Raymond says that despite their success he recognized that Taiwan was still a relatively small market, with a population of just 20M. 
At the same time China was just blossoming and catching attention with its great growth. Making the move there he saw rising consumer spending power, and how widespread TV was becoming. 
He tackled this space with a 24 hour TV shopping channel. It was an instant hit, and in their first year LuckyPai hit $100M in sales. 
With just a 10 page slide deck they started out with $15M in capital. Then went on to raise venture capital from Lightspeed, DT Capital and Intel. As well as a following round of $50M, which included Lehman Brothers, just months before they collapsed.
Storytelling is everything which is something that Raymond Nobu-Chang was able to master. Being able to capture the essence of what you are doing in 15 to 20 slides is the key. For a winning deck, take a look at the pitch deck template created by Silicon Valley legend, Peter Thiel (see it here) where the most critical slides are highlighted.
Remember to unlock the pitch deck template that is being used by founders around the world to raise millions below.

Access The Pitch Deck Template
Your email address is 100% safe from spam!
It seemed to be an easy pitch to Intel. With the premise that if they didn't participate all of the PCs they were selling would be loaded with their competitor, AMD, instead of Intel. 
Multigroup wanted to move into this same space in China as well. They saw it made more sense to acquire a successful existing business than to create their own from scratch. They ended up buying LuckyPai for $160M. 
For Raymond the deal just made sense. He saw others like Alibaba growing, and wanted to take his kids back to the US. 
However, before that move he was approached by a neighbor who wanted help restructuring his growing portfolio of auto dealer and service centers in China. Chang helped him do that and bring in $160M in capital. In under two years they ended up selling the company to the largest private equity firm in China.
Agrify
On arriving back in the United States Raymond had to deal with his mother-in-law going through cancer. 
She was recommended cannabis to increase her quality of life. It helped, but the budding new cannabis industry lacked consistency in product quality, and that meant the same for her experience. 
He seized on the opportunity to fix this. He has done this with his latest startup, Agrify. A turnkey solution for cannabis growers. Agrify went public in 2021.
Listen in to the full podcast episode to find out more including:
The future of the cannabis industry
Raymond's top advice before launching a business
How he thinks about dilution when it comes to fundraising
His two key lessons for surviving economic cycles
SUBSCRIBE ON:
Facebook Comments