Chang Wen Lai has built an incredible empire from serving both new and pivoting players to the eCommerce space. His company Ninja Van has already raised $400M in the process and now employs tens of thousands.  
During our interview on the DealMakers Podcast, Chang Wen Lai shared why he made the leap from a lucrative career in finance to launching his own hit startup, balancing fundraising with dilution and capital, as well as managing big teams, and what's different about the market post-coronavirus.   
Listen to the full podcast episode and review the transcript here.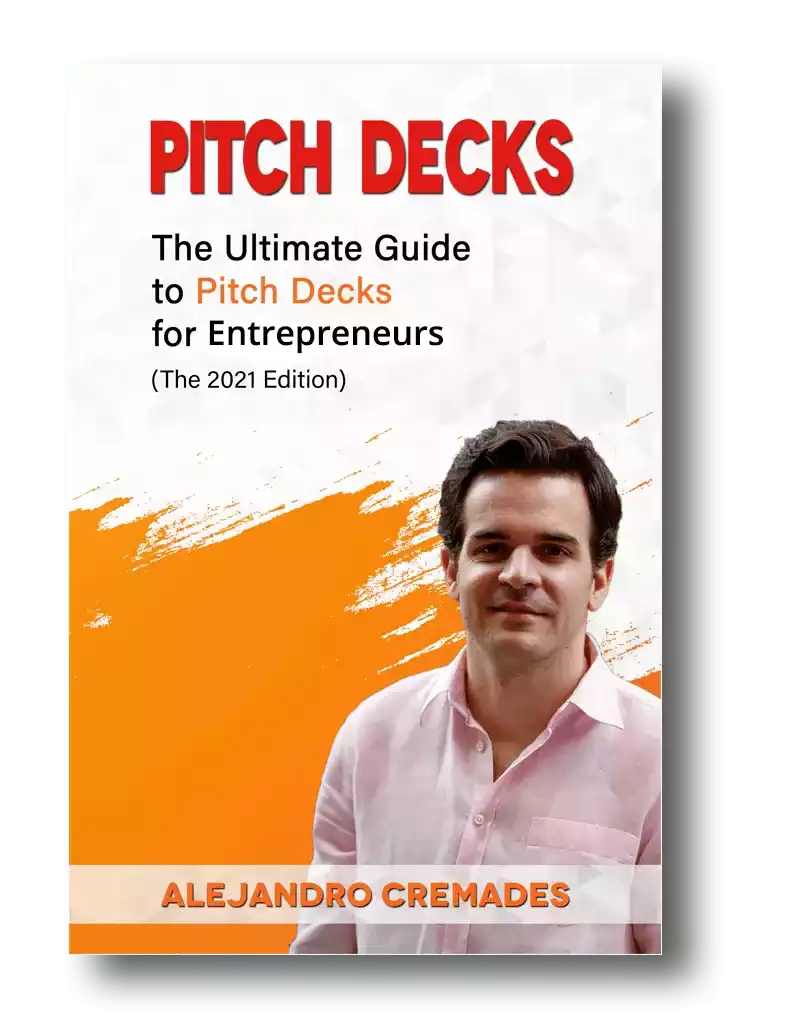 *FREE DOWNLOAD*
The Ultimate Guide To Pitch Decks
Here is the content that we will cover in this post. Let's get started.
Finding Your Path   
Chang was born in Singapore. If you've never been, you might be surprised to learn that English is their first language, and he says the culture isn't that different from the UK or US.  His father was an entrepreneur. Though, he says he was always more into science, math, and logistics than the arts.   
When it came to choosing what to study in college, he figured that finance and business would pay the best.   
This led to an exchange program at Wharton in the US in 2010. His biggest takeaway in differences between countries was the ability to buy just about anything easily and conveniently online through Amazon. Yet, he continued his career into finance.  
What Makes A Great Company  
Chang Wen Lai started into investment banking with Barclays, trading and working with derivatives.  
That experience provided some unique insight into what makes a business successful and a good investment. Rather than being super interesting or being hyped up in the media, he says it is actually the unsexy businesses that do best. If you want to make a smart investment or create a lasting company, it is really about focused, well-managed businesses that are good at executing. He says "they are the combination of many good things done well, neither of which could stand alone and prop a company up, but together, they created great companies."  
Comfort Vs. Fulfillment  
The big wake up moment for this founder was buying a MacBook. He was making good money and thought nothing of dropping money on the purchase at first. Only reflecting on how this had changed from his student days when he was much more frugal and thoughtful with his spending did he arrive at his eureka moment.   
He realized that he had lost track of the value of money. He was comfortable. He realized that it was a dangerous place to be.   
He realized he was losing himself. He had lost sight of what was really important and meaningful to him. He realized that he may wake up and be 50 years old, and deeply regret that he never tried. He never got to build something and see what he was capable of. At that point, he may never dare to risk the comfort he had enjoyed so long.   
What he really wanted to do was to live new experiences, create and build a legacy.   
Why not try it? If it fails you can always go back to your old career, and probably your old job.  
Where Is Your Place In The Value Chain?  
At the time Chang Wen Lai had a little eCommerce side hustle doing men's fashion. As all good startups do, Ninja Van started from a personal pain point. It began as a service to solve their own logistical needs.   
We also realized that aside from not wanting to just be another eCommerce company, wasn't it better to be the guide taking people to the gold rush, instead of the one stuck in the mine, hoping to strike gold.   
There were two ways to do this. One was to provide eCommerce websites. Shopify is already doing that. The other was to help with physically moving the goods. It's easy to sell online. Getting the product to the customers can be a completely different feat.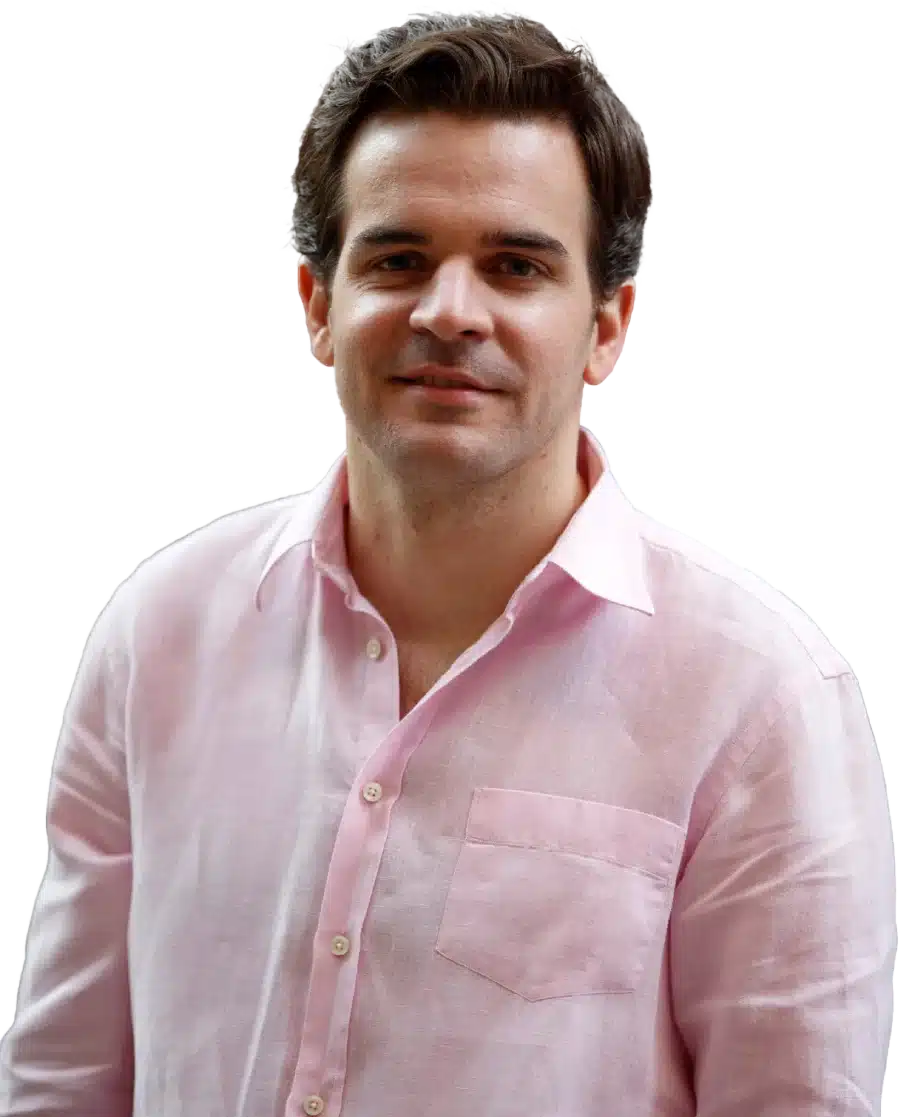 See How I Can Help You With Your Fundraising Efforts
Fundraising Process : get guidance from A to Z.
Materials : our team creates epic pitch decks and financial models
Investor Access : connect with the right investors for your business and close them
Today Ninja Van is like the modern version of FedEx and UPS of Southeast Asia.   
The company has raised $400 million from YJ Capital, B Capital Group, Abraaj Group, Monk's Hill Ventures, Grab, DPD Group, Geopost, Bangkok Bank, Intouch Holdings, and Carmenta Capital Management to name a few. 
Storytelling is everything which is something that Chang was able to master. Being able to capture the essence of what you are doing in 15 to 20 slides is the key. For a winning deck, take a look at the pitch deck template created by Silicon Valley legend, Peter Thiel (see it here) where the most critical slides are highlighted.
Remember to unlock the pitch deck template that is being used by founders around the world to raise millions below.
Access The Pitch Deck Template
Your email address is 100% safe from spam!
The Magic Bullet  
Chang says technology is a part of modern business, but it isn't everything. The real magic bullet is the people. Today his startup has 30,000 of them working full time.   
How do you manage so many people? For this founder, it is really about hiring those with the right heart for the role.   
He says that on one hand there are people out there just looking for the next job to put on their resume to get them to the next job and a little bigger paycheck. They probably aren't going to work out well in a startup environment for very long.   
You are looking for team members with a completely different mentality.   
COVID-19 & The Democratization Of Retail  
It is clear the need to be online has never been more urgent. COVID-19 has finally given big retailers and companies zero choice but to move online to work and sell. At the same time, many others are realizing that it is smarter, less risky, or even essential to go at it with their own startup businesses than to risk working for someone else.   
Thanks to the internet and social media and these shifts, it has never been easier for small startups to compete against big retailers online. It's all about who takes care of the customer the best.  
Listen in to the full podcast episode to find out more, including:  
Why bootstrap and embrace dilution

Why not to leave your day job

How to avoid giving up 25% of your company out of the gate

The different phases of the hiring
SUBSCRIBE ON:
Facebook Comments