Caesar Sengupta left working at Google with seven other cofounders to create a digital family office, and democratize financial services.
During this episode of the Dealmakers Podcast Sengupta talks about what he learned at Google, building a founding team and network of angel investors, fintech, and his top advice for starting a business of your own. 
Listen to the full podcast episode and review the transcript here.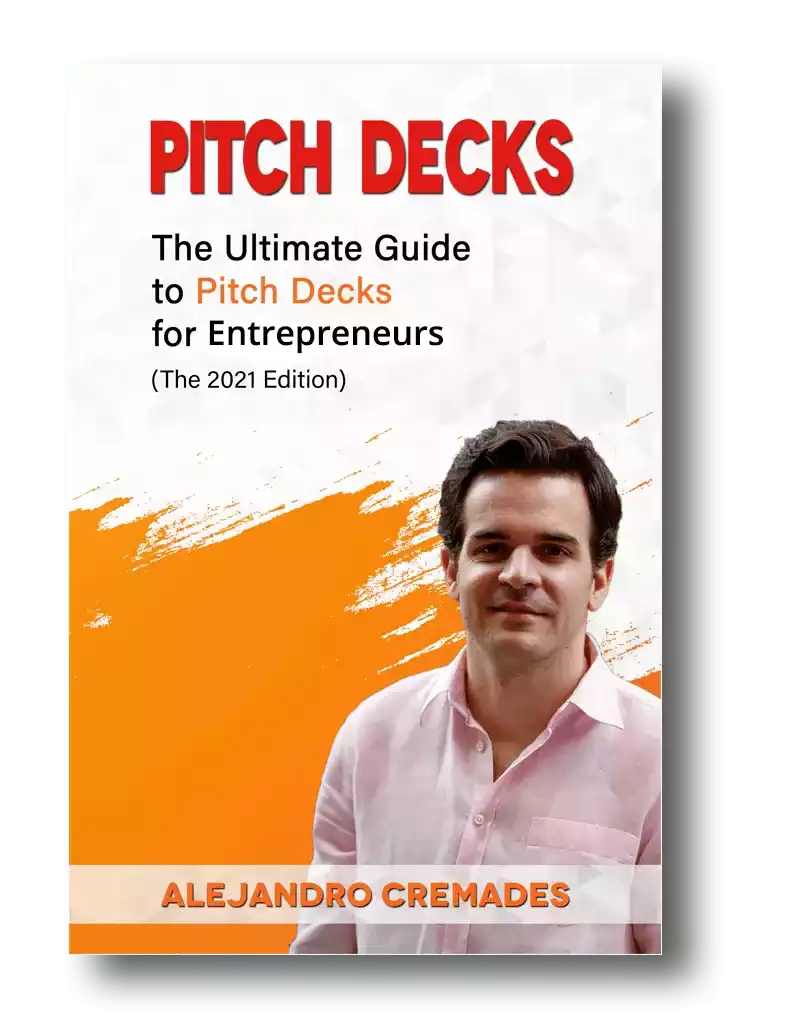 *FREE DOWNLOAD*
The Ultimate Guide To Pitch Decks
Here is the content that we will cover in this post. Let's get started.
Building What's Next
Caesar Sengupta grew up in Delhi, India. It was a traditional middle class Indian upbringing, with a big focus on education, and aspirations of him becoming an engineer or a doctor. 
As he was majoring in electrical engineering, he discovered computer science and programming. He instantly fell in love with it. 
That inspired him to dig into research and academia. Seeing the best universities for his Ph.D. and grad school in the US, this took him to Stanford in California. 
In classic Stanford fashion he took a semester out to try and start a company of his own. That first attempt didn't work out as planned. Though returning to school he met the woman he has been married to for the past 20 years.
Caesar's wife was contracted to work with the government in Singapore. So, he followed her, and embedded himself in the startup ecosystem there. This time it turned out much better.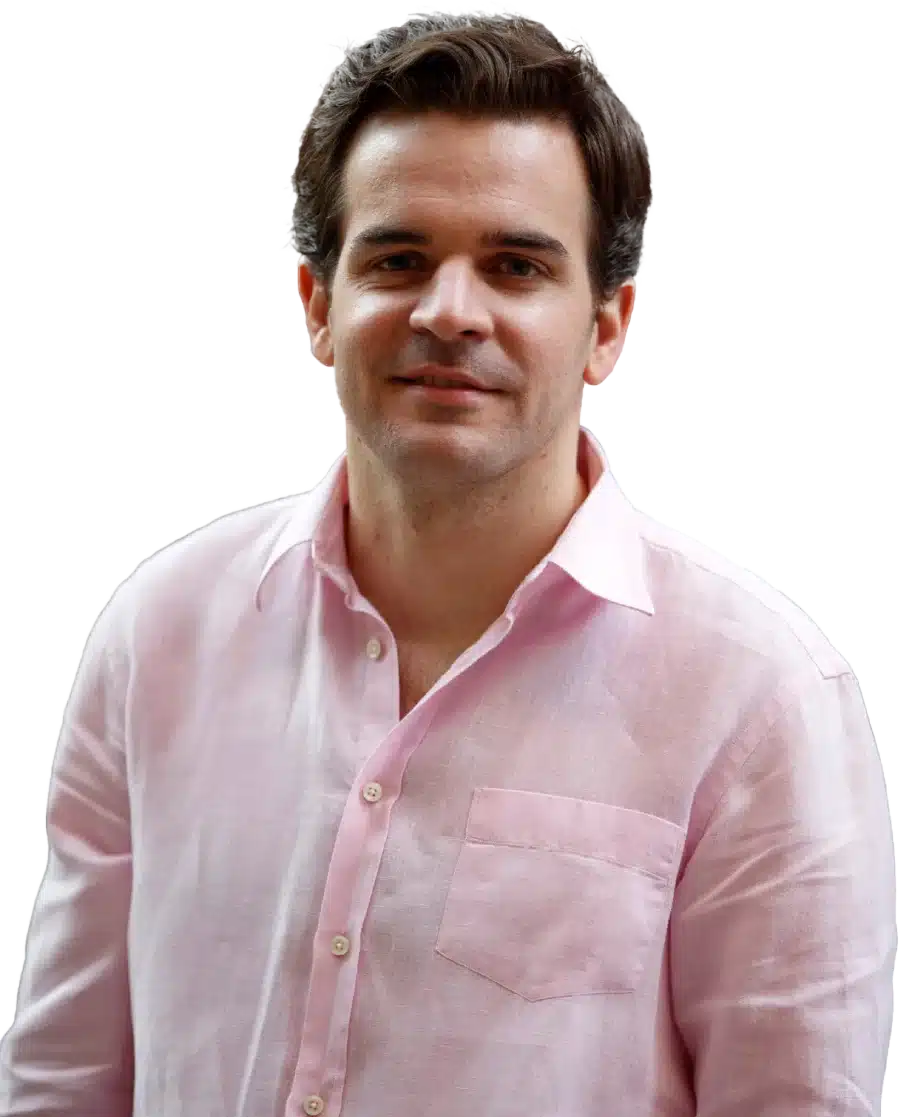 See How I Can Help You With Your Fundraising Efforts
Fundraising Process : get guidance from A to Z.
Materials : our team creates epic pitch decks and financial models
Investor Access : connect with the right investors for your business and close them
Founding A Startup In Singapore
Caesar was one of the earliest team members at a startup that ended up being acquired by IBM. 
During his time there the founder introduced him to all areas of the business outside of his engineering role. He got exposed to marketing, sales, and all of the other things entrepreneurs have to jump in and do to make it work in the early days. 
After a stint in London, Sengupta decided he wanted to add more theory to his background, and started his MBA at Wharton to learn more about finance and the business side of things. 
Then he got the opportunity to join Google, and stayed with them for over a decade building new things. Sengupta says that he saw it as a once in a generation opportunity. A place where you had the tools and resources, and smart people to create great products. He just kept on finding interesting new things to work on there. 
He also worked directly under the current Alphabet CEO, Sundar Pichai. Learning an immense amount from him about investing in people. As well as bringing together the team with organization, product, and vision. 
Banding Together Around A Vision
Eventually in 2021 Caesar found everything aligning to go at it again with a startup. 
Having led fintech at Google for a while he saw governments around the world begin to put up boundaries around big tech to limit them. Meaning increased regulation around companies like Google. 
At the same time machine learning and AI were evolving to the point where new things seemed possible. 
On the personal front Caesar said that he decided if he waited any longer it may be too late. 
This all came together with the idea to unlock 'financial superpowers', and to democratize financial services that had been limited to the ultra wealthy, and make them available to everyone. 
All told, Sengupta took the leap as a group of eight cofounders, and a founding team of ~30 people on their mission to build a digital family office.
Raising Funding
Not only did the vision resonate with so many early team members, but also with a group of 140 angel investors. Many of whom have been Google employees. Together they raised $90M to get going with Arta Finance.
Storytelling is everything which is something that Caesar Sengupta was able to master. Being able to capture the essence of what you are doing in 15 to 20 slides is the key. For a winning deck, take a look at the pitch deck template created by Silicon Valley legend, Peter Thiel (see it here), where the most critical slides are highlighted.
Remember to unlock the pitch deck template that is being used by founders around the world to raise millions below.

Access The Pitch Deck Template
Your email address is 100% safe from spam!
He says that many of them wished for a product like this, and that it was available earlier in their lives, and could see the positive impact that they wanted to support it. This includes Eric Schmidt, and Jeff Dean. Not only providing a lot of credibility, but valuable feedback as well. 
Arta Finance
Arta operates as a digital family office. They are currently working through a waiting list of clientele, but have the vision of opening this up for the whole world, for all income levels. 
Their AI powered investing, and access to private investments, as well as a suite of the usual family office products is designed to give individual investors the financial superpowers the ultra wealthy have. Only much earlier in their lives and careers. 
The company has recently seen its headcount grow by 80%. Yet, Caesar says that they still have a lot more they are working on doing. 
For those thinking about starting their own venture, Sengupta's top advice is to "just get started, you'll learn more doing it than by thinking about it."
In spite of all the education and working at tech giant Google, he says the learning he has gained in the past year as a founder is incredible. Adding "I wish I could have set out on the journey earlier. That's the only thing I would tell that younger self, just do it, get going. It'll be fine."
Listen in to the full podcast episode to find out more, including:
How Arta Finance works
Managing large teams of cofounders and investors
Lots more
SUBSCRIBE ON:
Facebook Comments