Sacha Michaud has not only been involved in the birth of several startups, but has ended up seeing them go public as well. 
During his appearance on the Dealmakers Show Michaud talked about selling his first company for $18M, scalable business models, raising $900M for one of his ventures, and his top advice when launching a business. 
Listen to the full podcast episode and review the transcript here.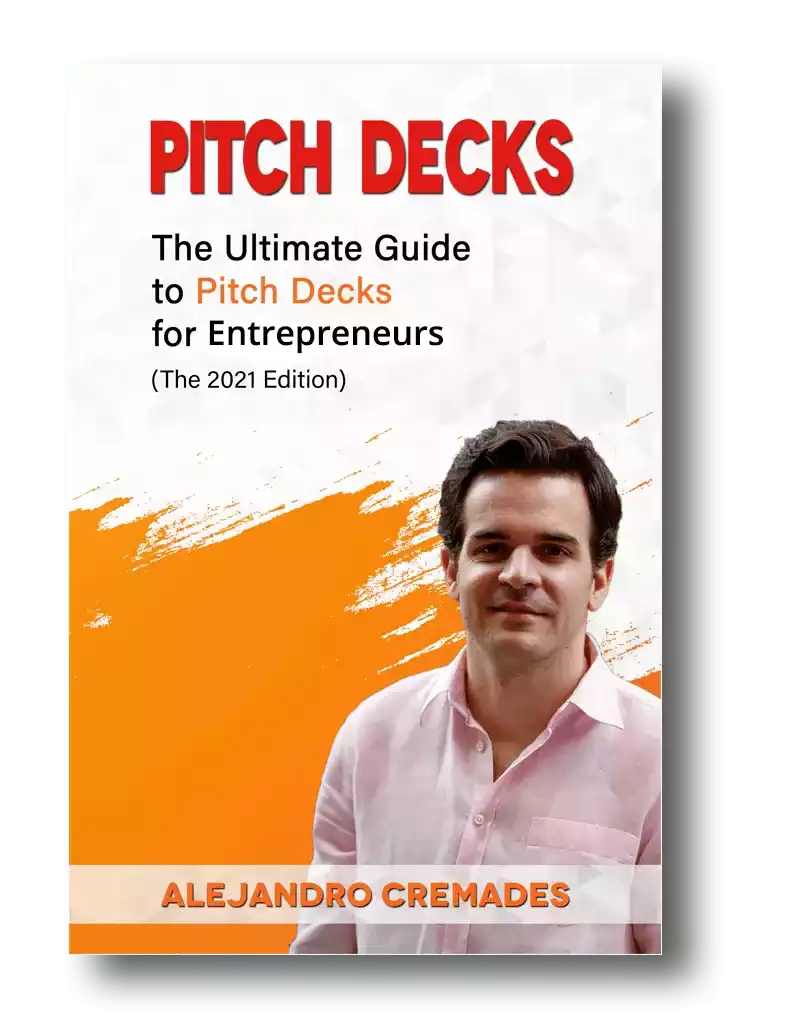 *FREE DOWNLOAD*
The Ultimate Guide To Pitch Decks
Here is the content that we will cover in this post. Let's get started.
Growing Up In London And Traveling The World
Sacha Michaud was born in London, to an English mother, and Canadian father. However, it wasn't long before his mother took him traveling the world. Living in places as diverse as Canada, Mexico, and Guatemala. As well as spending time throughout Europe, in Spain, Greece, and Switzerland. 
He describes it as a very free childhood. One that certainly prepared him for embracing new things, connecting with new people, and no doubt being able to operate international companies. It also led to him meeting his wife, and learning to be self-sufficient. 
His youth was also full of sports. Most notably horse riding, and then becoming an international jockey. Including racing horses throughout the UK and across the US. 
However, after a trip to Boston, he fell in love with it. With no horse racing there he needed a new skill to support himself, and seized on the opportunity to learn computer programming.
That got him a job with a bank fairly quickly. Though when the internet was born, he decided to use the opportunity to start his first company.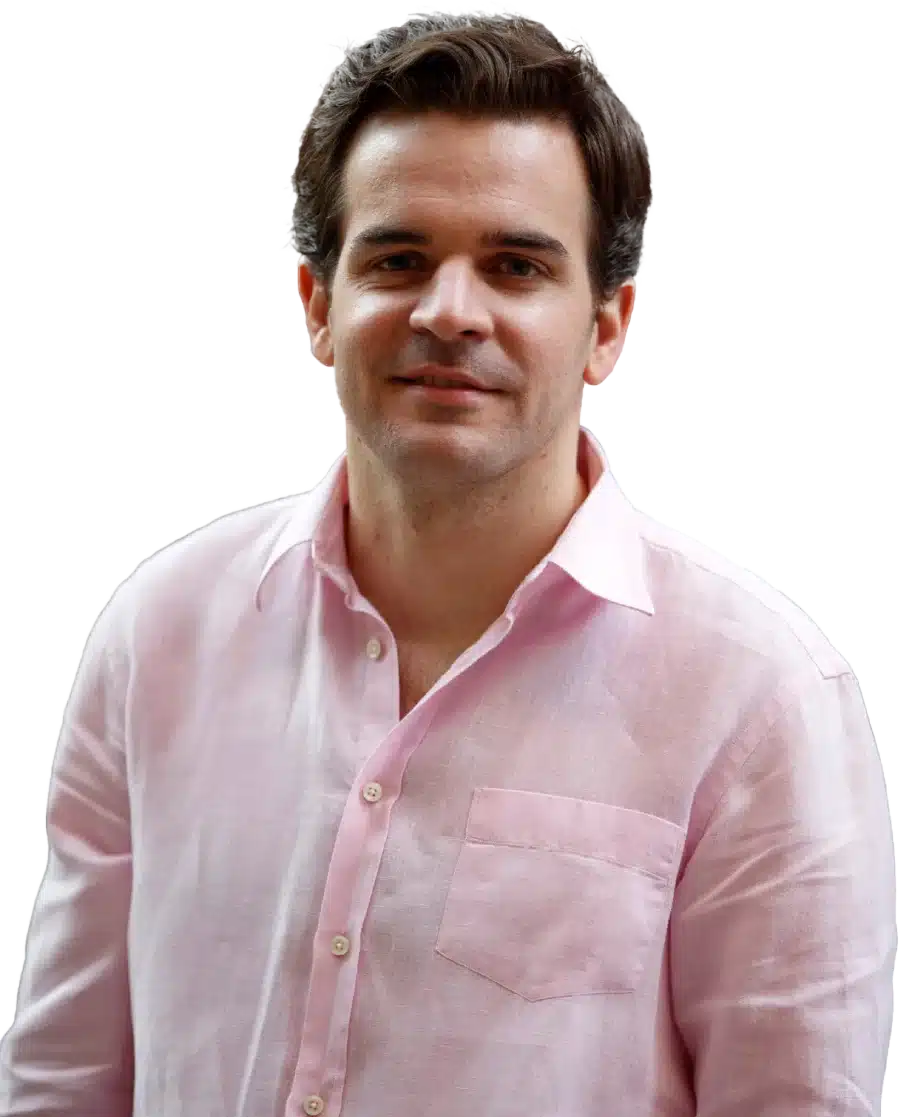 See How I Can Help You With Your Fundraising Efforts
Fundraising Process : get guidance from A to Z.
Materials : our team creates epic pitch decks and financial models
Investor Access : connect with the right investors for your business and close them
Starting And Selling His First Website Design Company
They provided hosting, website design, and domain names. Some of those things did not scale as well as others. Yet, hosting did, and enabled him to make money in his sleep. It got enough attention that he was able to sell this first company for $18M. 
At the time they had around 18M active users. Which was quite substantial in the 90s. So, during the process of raising another round of funding they were acquired by a competitor with more capital, who wanted their traffic. That company ended up going public on the NASDAQ, before being acquired by France Telecom. 
Next Michaud teamed up with another entrepreneur to work on a disruptive new sports betting exchange. There he ended up learning even more areas of building a commercial building, including managing the budget and marketing. 
Then it came to the point where he felt that he should do something new. Staying in gaming seemed too easy. It was the emergence of the sharing economy that really caught his attention. Uber and Airbnb were coming up, and he wanted to be a part of that movement. 
Finding Scale
After leaving his betting company Sacha says that he started sharing his idea with investors. Then met his cofounder, Oscar. Who had just come out of Georgia Tech, and been working on a similar idea. 
They decided to join forces and tackle the space together. 
With a modest pre-seed round of funding of just around $100k, they launched Glovo out of Barcelona, Spain, with a small team. 
Although they had very limited capital, they were scrappy, and he says that constraint made them even better at achieving more with less. 
They knew they were really onto something when after some clever PR they were able to see things take off pretty organically. They were getting emails from people who loved their idea. The company quickly created some buzz within the Spanish tech startup ecosystem. 
That helped land them a $2M seed round the following summer. Enabling them to launch into more cities throughout Southern Europe. 
Storytelling is everything which is something that Sacha was able to master. Being able to capture the essence of what you are doing in 15 to 20 slides is the key. For a winning deck, take a look at the pitch deck template created by Silicon Valley legend, Peter Thiel (see it here), where the most critical slides are highlighted.
Remember to unlock the pitch deck template that is being used by founders around the world to raise millions below.

Access The Pitch Deck Template
Your email address is 100% safe from spam!
Glovo
They began by doing things that didn't scale. Expensive manual processes. Helping people to order just about anything online and get it delivered or moved around town. Customers would pay the bulk of the delivery costs, and they would subsidize them with their earnings.
Then they made the switch to automating processes. As well as cutting deals with restaurants and stores that would pay them commission. Which enabled them to lower prices, attract more customers, and get the unit economics inline. That has enabled Glovo to handle over half a billion orders.
They've also grown to around 4,000 employees. As well as expanding into 25 countries. Including those in Europe, Africa, and Latin America.
Before the acquisition, and going public, Glovo raised around $900M. Still Sacha says that still meant pitting them against much larger companies in a David versus Goliath situation. 
A lot of people wanted to win the space. They were willing to throw a lot of money at it to become the category dominating leaders. That's who investors really want to bet on. 
So even when it came to their Series C round, Michaud said they had to work through 110 rejections from VCs before they got one yes. 
Ultimately Delivery Hero acquired the majority stake in Glovo for $2.6B. 
It's All About The Team
Sacha Michaud's top advice when launching a business today is all about surrounding yourself with the right people and partners. Which certainly applies to your cofounders, department leaders, and investors. 
He says to focus on surrounding yourself with those that compensate your strengths by being strong in other areas, and covering more of the skills your company will need. People that you can admire and enjoy being around, not just working together.
Listen in to the full podcast episode to find out more, including:
Leading a public versus private company
Scalability
Successfully integrating companies in M&A
SUBSCRIBE ON:
Facebook Comments