Chase Lochmiller has raised close to $75M for his innovative startup that combines AI, and cleaner energy, in one of the biggest industries on our planet. 
From a deep love of math at a young age to mountaineering and launching a unique startup that solved a decades-old problem, this entrepreneur has learned a lot about the journey and charting your own path. 
In our interview on the DealMakers Podcast, Chase shared how his road to entrepreneurship has developed so far, how travel can give you new perspectives, his insights on startup fundraising, and the roles his company is hiring for now.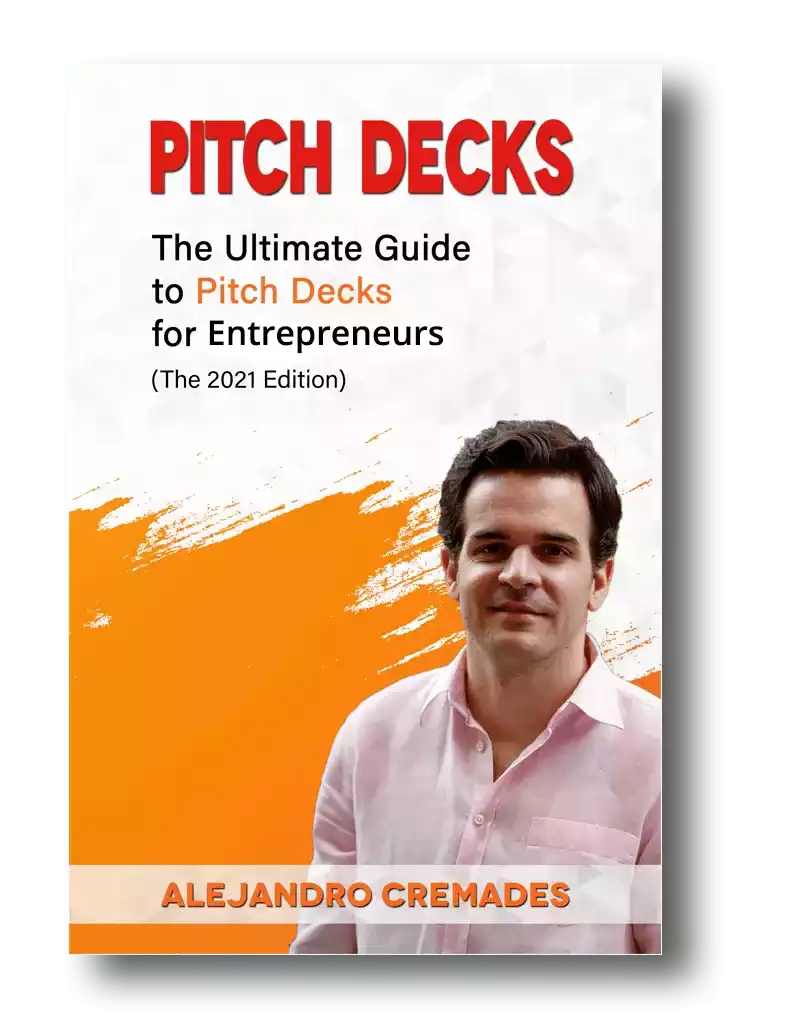 *FREE DOWNLOAD*
The Ultimate Guide To Pitch Decks
Listen to the full podcast episode and review the transcript here. 
Here is the content that we will cover in this post. Let's get started.
Denver Roots  
Lochmiller was born and raised in Denver, right in the foothills of the Colorado Rocky Mountains. It was here that he found a love for both math and mountaineering.  
Even when he was just five years old he says he was obsessed with completing sheets of multiplication problems. He would even make his mother time him so he could keep beating his own time.  
This passion for problem-solving led him to MIT to study physics and math. That took him into the realm of quantitative finance. He spent a number of years building large scale machine learning algorithms.   
Desiring to keep up the intellectual challenges and build on his skills, Chase started attending Stanford part-time online to study computer science and obtain his Master's Degree.   
He loved the infectious entrepreneurial culture, being in the heart of Silicon Valley, and learning from professors who were often founders themselves, who would come back and lecture in between ventures. It's consistently been a school that has produced projects that end up at Google. Like self-driving cars and Google Brain.  
Entering Crypto  
Then it was Chase Lochmiller's turn to get into a young venture. He teamed up with crypto startup Polychain. He was drawn by creating a new form of currency, and the ability to use blockchain to create digital assets which were actually scarce. A stark contrast to your typical PDF.  
He rode that journey from being a $25M company to be a $1B company. In 2018 he decided to go out on his own. He was ready for a change from being in companies purely focused on managing money and driven by chasing returns.  
Reaching New Heights  
He was ready for a break. Back in middle school, one of his teacher's husbands had climbed the Seven Summits. The highest mountain peaks on each continent. He did it blindly.   
It was always inspiring to Chase. He had attempted climbing Mount Everest back in 2014. That mission was aborted due to an avalanche close to the Khumbu Icefall that had killed 15 sherpas.   
This felt like a great time to try it again. A chance to unplug and fulfill his lifelong dream at the same time. He describes it as a transformative experience that gave him room to meditate and think and consider what he really wanted to do.  
Climbing the Himalayas isn't unlike the journey of an entrepreneur to the peak of being able to exit.   
They both involved:  
A lot of preparation

Mental challenges

Being physically challenged

Constantly thinking ahead

Having good guides

Forecasting the weather ahead

Being sure you have the right gear and fuel and how to manage what you have to reach your goals
In this case, there is a lot that goes into an expedition up Everest. There are common routes, a lot of going up and backtracking to acclimatize yourself to the conditions, and frequent equipment failures. You can spend weeks going up, for just an hour at the top.   
Chase and his companion recognized that the typical path was to go back and forth through the same Khumbu Icefall of the tragedy of Chase's first trip. They decided to de-risk and speed up their climb by taking a different path. It worked. He returned with a lot of clarity.   
Brainstorming the Future  
Back on the ground, Chase met up with his new now cofounder. Cully Cavness was a friend from his school days, whose family was in the oil and gas industry for several generations.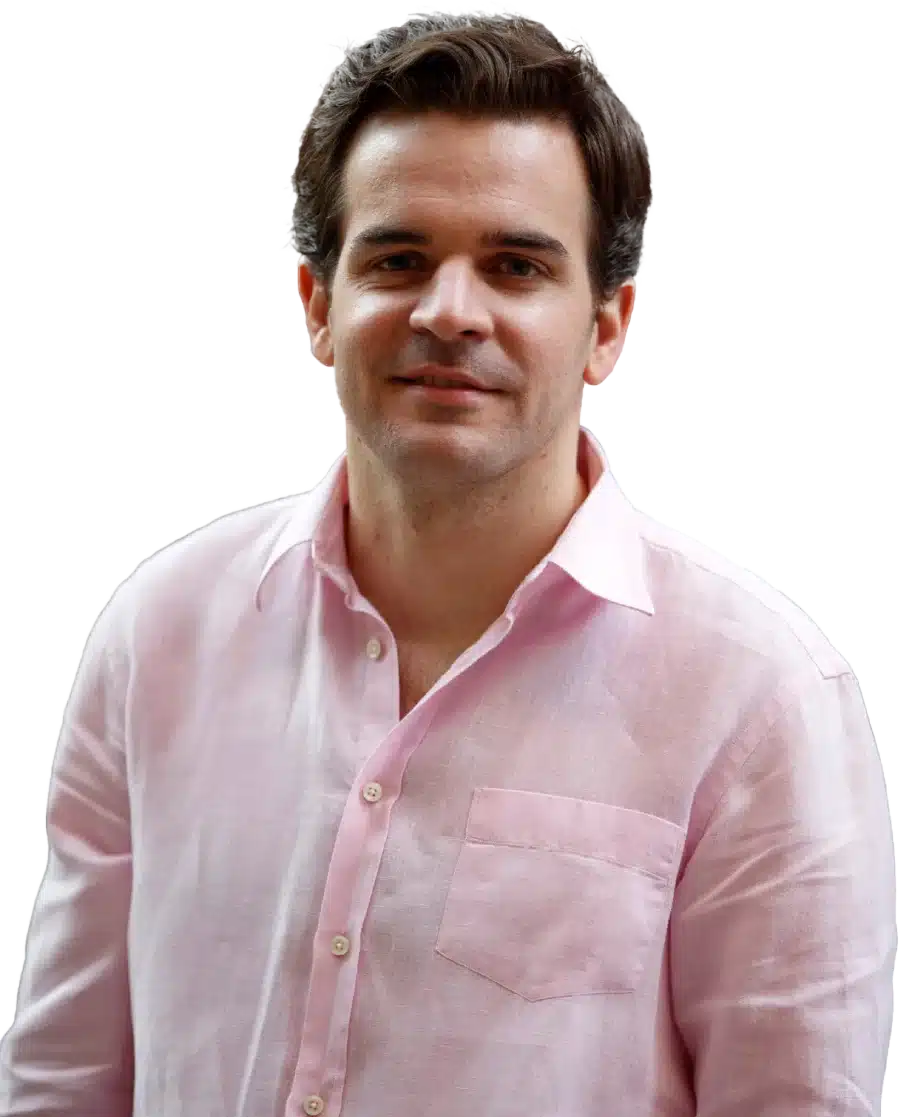 See How I Can Help You With Your Fundraising Efforts
Fundraising Process : get guidance from A to Z.
Materials : our team creates epic pitch decks and financial models
Investor Access : connect with the right investors for your business and close them
Cully was working with a firm that had recently drilled new wells. While climbing the Rockies, Cully shared some of the challenges they were experiencing. It turns out that if you are drilling for oil, you can end up running into a lot of natural gas.   
In this scenario, if you don't have a pipeline handy, you used to have to flare all of the gas. You've probably seen this burning in action. It's just wasted. 14.5B cubic feet of it per day around the world. More than one billion in the US alone. That's enough to power the entire African continent. Plus, it's a much greener source of energy than others.    Yet, until now, if you didn't have a pipeline there was no one to sell the gas to. No one to even give it away to. You couldn't even pay them to take it.   
Crusoe Energy  
So, together Chase and Cully came up with the idea for their startup, Crusoe Energy. Creating a win-win-win solution, they build mobile data centers that run on this flare gas, which mine bitcoin. They expect to almost triple the number of these data centers to 60 by the end of 2020. They are also branching out into other compute applications and AI.   
So far they have raised over $70 million from top tier investors such as Bain Capital, Upper90, and Pathfinder to name a few. Storytelling is everything which is something that Chase was able to master. Being able to capture the essence of what you are doing in 15 to 20 slides is the key. For a winning deck, take a look at the pitch deck template created by Silicon Valley legend, Peter Thiel (see it here) where the most critical slides are highlighted.
Remember to unlock the pitch deck template that is being used by founders around the world to raise millions below
Access The Pitch Deck Template
Your email address is 100% safe from spam!
Listen in to the full podcast episode to find out more, including:  
How Chase self-funded this venture to get it off the ground

Their fundraising rounds and financing which has raised more than $75M

The notable investors they've raised money from

Chase's top advice before starting a company

Who they are looking to hire now
SUBSCRIBE ON:
Facebook Comments