Ruairi Kelleher has helped develop the fast-growing fintech startup, Immedis, with $80M in funding to help global companies manage taxes and payroll around the world. Immedis is part of the Clune Group, a highly successful Irish company led by Terry Clune.
During our interview on the Dealmakers Podcast, Kelleher talked about the process of architecting a successful company launch. Including branding, naming your company, and tackling global problems.
Plus, fundraising, successful M&A deals, and how to grow your business fast.
Listen to the full podcast episode and review the transcript here.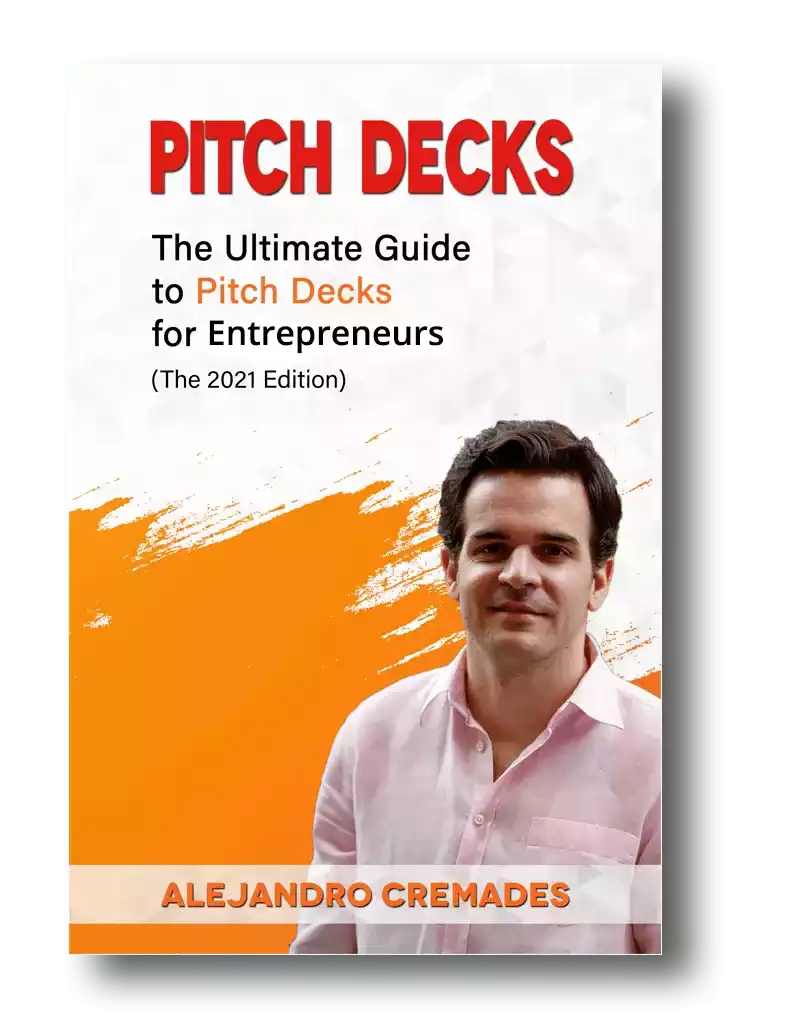 *FREE DOWNLOAD*
The Ultimate Guide To Pitch Decks
Here is the content that we will cover in this post. Let's get started.
America, Ireland & International Entrepreneurship
Ruairi Kelleher was born and raised in Dublin, Ireland, where he still lives today.
Kelleher's grandfather left to pursue the American Dream many years ago, after WWII. He became an entrepreneur with a successful consulting company in San Francisco.
With an American mother, Ruairi got to spend many vacations in the US and on the entrepreneurial West Coast.
This definitely gave him exposure to this type of innovative thinking and a global mindset at an early age.
Ireland may still be catching up to the US in some respects when it comes to business, capital risk, and the startup ecosystem and fast growth philosophy. They tend to have more of than traditional European conservative mentality.
Especially when it comes to funding companies. It is changing, as it is also becoming more acceptable to choose to become an entrepreneur instead of just a banker, lawyer, or consultant.
Becoming a tax haven has certainly helped Ireland in this respect. You have many big organizations with a large presence here.
Like Stripe, Google, Salesforce, and Facebook.
Before Ruairi set on his path of managing his own venture and getting into international taxes, he was on his way to becoming a lawyer.
At university, he says he quickly found that he wasn't very engaged by reading a ton on dull subjects. He also realized that while he loved problem-solving and coming up with solutions, those are things that would take a long time to see to fruition in the legal field.
So, he spent more of his studies on the business side, rather than just pure law. This is where he could flex more of his analytical skills and math.
Finding The Problem
After graduating Ruairi got into retail, management consulting and then joined Taxback, a venture started by entrepreneurial Terry Clune back in the 90s.
In 2012, Taxback was tackling a very big space that was dominated by the biggest, slow-moving incumbent accounting firms.
The status quo was poor customer experience and something that was expensive to offer and manage. Taxback took them on and made great traction.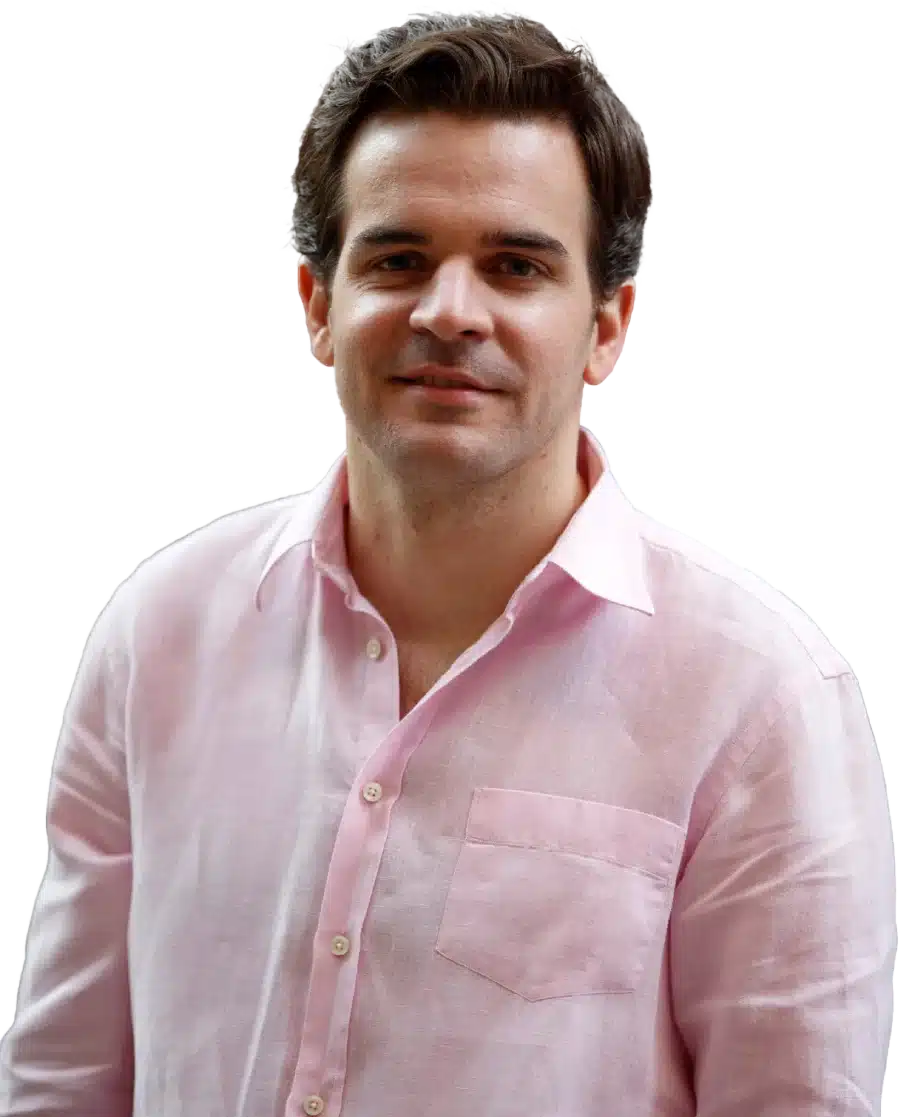 See How I Can Help You With Your Fundraising Efforts
Fundraising Process : get guidance from A to Z.
Materials : our team creates epic pitch decks and financial models
Investor Access : connect with the right investors for your business and close them
Managing global taxes and payroll was a big need. Little in the way of technology was being used in the market at the time.
At that time Taxback had a strong brand on the B2C side, with students and international workers, but they didn't feel that brand was the right fit for the solutions they were pitching for big corporations.
That led to the decision to spin off a new company, with a new brand to tackle this side of the marketplace.
Naming Your Business
Naming a new business can be one of those things which may seem small and simple on the surface. Then when you try to do it, it can become more complex than you'd think.
The team ended up hiring outside agency to come up with some naming options for their new company.
They ended up voting on names, but Ruairi says he ended up getting the one he wanted because the first name voted for would have meant spending 200k Euros to get the matching domain name.
So, they ended up with Immedis.
Immedis
Today, Immedis is an international global payroll platform. It is a technology platform that consolidates global payroll for large enterprise corporations. Their main customers are big organizations like Workday and Oracle. Immedis works with some of the leading HCM partners including Workday, Oracle and UKG.
Immedis integrates with their platform to run all of their international payroll needs, including payslips, taxes, etc.
Their clients are typically operating in 10 or more countries outside of their home country, and have 1,000 plus international employees disbursed abroad.
So far they've raised around $80M from investors in London and New York City. They have already grown to 330 employees themselves, and are on track to hit $100M in revenues by next year.
Storytelling is everything which is something that Ruairi Kelleher was able to master. Being able to capture the essence of what you are doing in 15 to 20 slides is the key. For a winning deck, take a look at the pitch deck template created by Silicon Valley legend, Peter Thiel (see it here) where the most critical slides are highlighted.
Remember to unlock the pitch deck template that is being used by founders around the world to raise millions below.

Access The Pitch Deck Template
Your email address is 100% safe from spam!
Growing Your Business
Immedis seems to have done very well at pushing growth. So, how have they done it?
Ruairi credits this to a variety of factors and strategies. This of course includes hiring the best possible talent. Talent that will also challenge you to grow as a business leader.
Though beyond accumulating talent density, he says it is just as important to listen to them. Don't be afraid to hire the best you can, and let them help level you up.
M&A has also helped Immedis grow. Specifically through their acquisition of Expaticore.
Who you choose as your customers also makes a huge difference in your growth and the economics of that growth.
Immedis has chosen big partnerships with companies that are themselves growing 3x or 4x every couple of years. That just bakes in organic growth.
In addition to digital marketing, he says they've also grown through webinars, guerilla sales efforts, and referrals.
Listen in to the full podcast episode to find out more, including:
Ruairi's top advice for other entrepreneurs
Ideas and listening to the market before launching
Making acquisitions work
SUBSCRIBE ON:
Facebook Comments