Tomás Martins is on a mission to change how we get around our cities. His startup has already raised tens of millions of dollars and has acquired companies larger than itself as it expands to modernize micromobility in new major cities.  
During our session on the DealMakers Podcast, Tomás Martins shared his journey through launching and scaling a startup. He talked about the truth about building a company, surviving and believing through the tough moments, the future and challenges of micromobility, and Brazil's growing startup ecosystem.   
Listen to the full podcast episode and review the transcript here.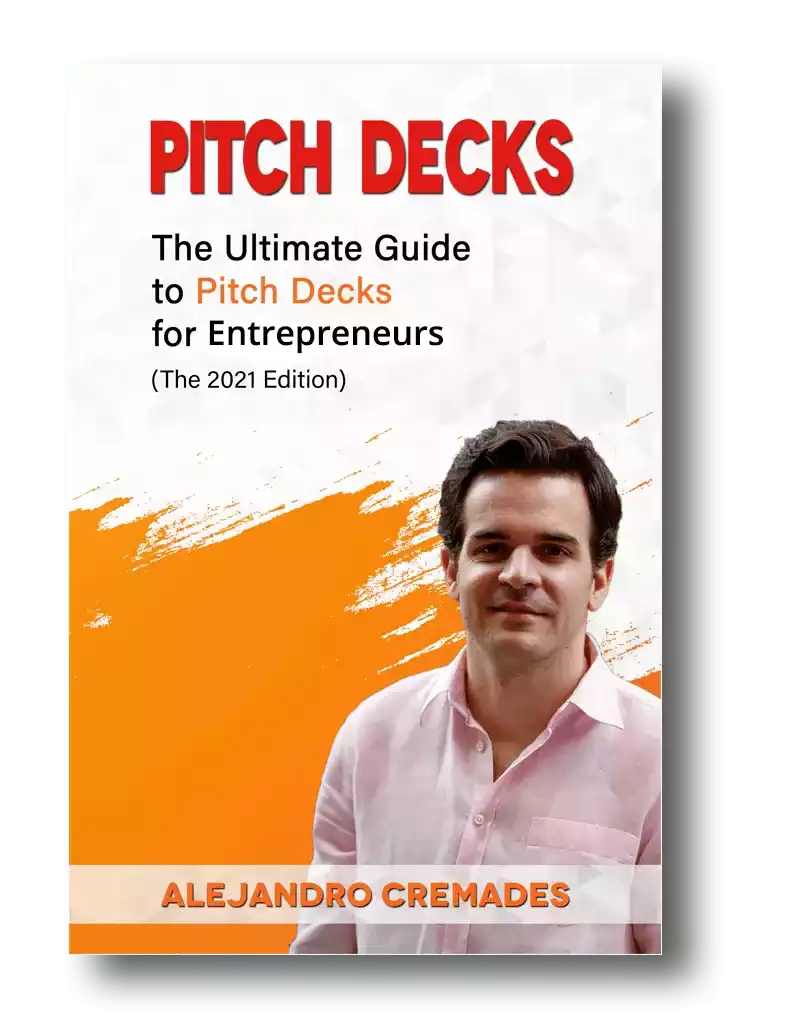 *FREE DOWNLOAD*
The Ultimate Guide To Pitch Decks
Here is the content that we will cover in this post. Let's get started.
Travel & Entrepreneurship  
Tomas was born in the buzzing metropolis of Sao Paulo, Brazil. His mother was a biologist. His father is a doctor, and grandfather an entrepreneur.   
Then at 16 years old, he had the chance to travel, and as with many hyper-successful entrepreneurs it planted the seeds of what would become a great business, tembici.   
Staying in Holland as an exchange student he used a bicycle to get around every day. He was blown away by being able to use a bike to get back and forth to school, or even hop on the metro and go explore another city.   
On returning to Brazil, he wondered why they weren't using bikes there.   
Continuing to nurture his love of travel and learnings from his time in Holland, Martins decided to go on to study International Relations.  
On graduating he began to work on projects around sustainability, and how best practices from around the world could be brought to South America.  
Bike Sharing  
Tomas continued to question the status quo. Like, why is it necessary to take two different trains just to travel five miles? Why do we have to haul around several tons of metal to commute? Are cars that necessary or good?  
This is when he met his cofounder. Mauricio had been working on a project around bike-sharing in Europe. They teamed up with two others and launched tembici.  
They began by testing out their thesis in a small city with 40 bikes. In the beginning they did everything themselves. They built the bikes, did the marketing, and the accounting. They managed the logistics and learned their customer needs first hand. It was work, but they learned every part of the business by doing it themselves first.   They launched with two revenue streams, sponsored advertising, and end-user revenues. To date, they've already raised at least $65M in equity capital.  
Storytelling is everything which is something that Tomas was able to master. Being able to capture the essence of what you are doing in 15 to 20 slides is the key. For a winning deck, take a look at the pitch deck template created by Silicon Valley legend, Peter Thiel (see it here) where the most critical slides are highlighted.
Remember to unlock the pitch deck template that is being used by founders around the world to raise millions below.
Access The Pitch Deck Template
Your email address is 100% safe from spam!
The Truth About Entrepreneurship  
There is a lot of hype and myths around entrepreneurship. Few talk about what it is truly like behind the scenes, and what it really takes.  
Tomas was kind enough to give us a refreshing and transparent look inside. He shared three great truths that every aspiring entrepreneur and the founder should know.  
1) You've Got To Believe It Will Be A Success
Four or five years into the business they ran into cash issues. They were burning 50,000 Brazilian reals a month. They barely had 30 days of cash left and were faced with not making payroll.   
Investors didn't want to fund them as they were so low on cash. Yet, they believed they would succeed.  
In those last few weeks, a bank offered them a project. One which would bring in 30,000 reals a month. Close, but not enough to cover the bills. Then to help with their own taxes, the bank wanted to pay for the whole project upfront. As a result of that deal, they went from 2M in revenue to 7M in revenue in just a couple of months.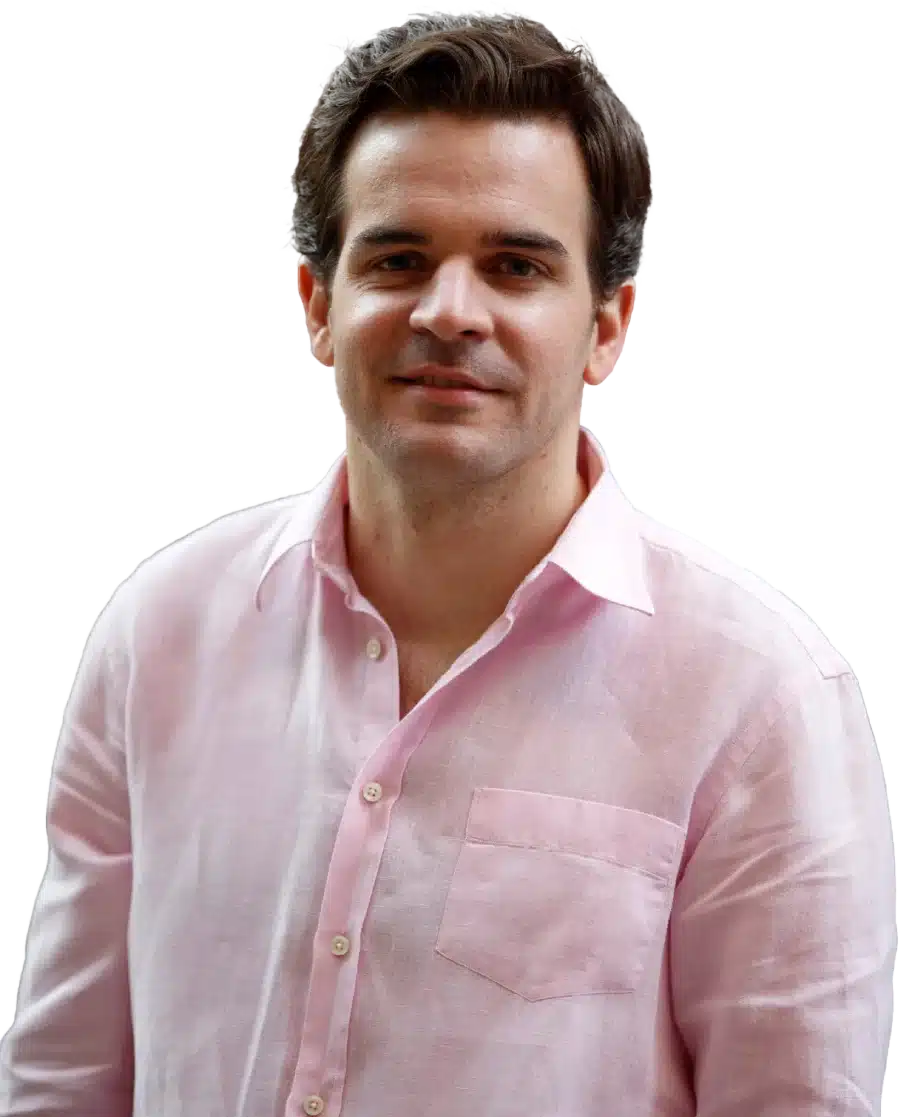 See How I Can Help You With Your Fundraising Efforts
Fundraising Process : get guidance from A to Z.
Materials : our team creates epic pitch decks and financial models
Investor Access : connect with the right investors for your business and close them
12 months later they had acquired another company with 10x their revenue and far more employees. A year after that they became the largest player in this space in the region. That belief not only got them through but rocketed them on an unbelievable trajectory.   
2) It's A Battle
When it comes to starting and building a company, everything is hard. Even the things you expect to be hard can be far more complicated than you anticipated.  
Specifically, in this case, their bike-sharing business had to fight against auto industry incumbents who were not only giant but had already been around for over 70 years.  
3) It's A Long Term Game
While it is possible, those entrepreneurs founding companies based on the expectation they will strike it rich in six months will often be disappointed.   
Tomas says to expect to spend two or three years to get your product and business model right. Then plan to scale after that.   
In some ventures, you may need to partner with local governments and spend time building relationships with investors and other channels. These things take months and years.  
When you have a big vision to disrupt a big market on a big scale, that takes time too. If you are thinking about starting a business, expect to commit to at least 10 years.   
Today, tembici is the largest micromobility company in LATAM. With just 16k bikes they are facilitating over 2M rides per month, with revenues of over 100M reals and 800 employees. Growing beyond Brazil they are already in Chile and Argentina as well.   
Listen in to the full podcast episode to find out more, including:  
Growing yourself as a leader at the helm of a fast-growing business

How to buy a company that is much larger than yours

The future of mobility and infrastructure

Tomas' top advice for other founders

How Brazil's VC ecosystem is growing
SUBSCRIBE ON:
Facebook Comments