Mike Evans raised $84M for his first startup, before taking it public. He's now working on a new gender-inclusive venture that is creating jobs at a great scale.
On the Dealmakers Show, Evans talked to us about being hangry, why money is only the sixth most important thing in picking an investor, how to put your board members to work, what to do with yourself when you take your company public for a lot of money, and the benefits of a business with bigger barriers to entry.
Listen to the full podcast episode and review the transcript here.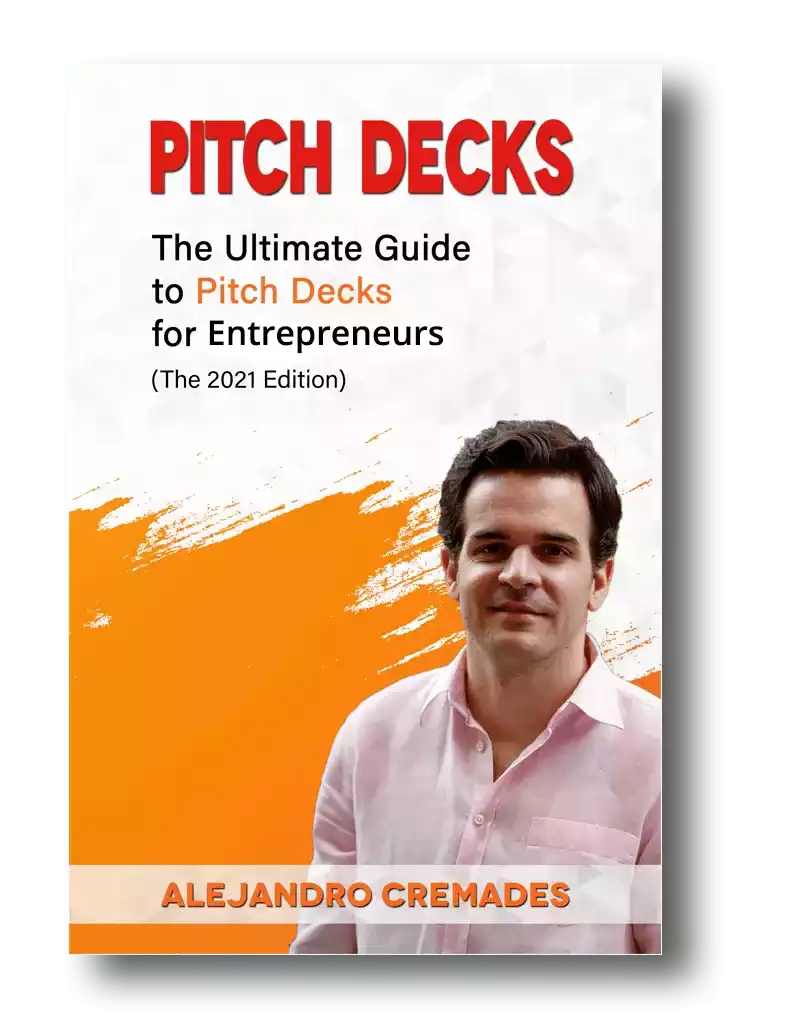 *FREE DOWNLOAD*
The Ultimate Guide To Pitch Decks
Here is the content that we will cover in this post. Let's get started.
Hangry: How Grubhub Was Born
Mike Evans grew up in Georgia. He was always entrepreneurial. Even starting with his own lawn-mowing business at 13 years old.
With an interest in writing software and robotics, he headed off to MIT to learn to code.
Working at an early online classifieds company that was operated by big newspapers, Mike got his first taste of working in corporate America. There he learned about things like HR, as well as the fact that he didn't really enjoy working for other people.
At the time, it was really hard to even order a pizza. So, with this frustration, one night after a cold nasty long commute on the bus, he began coding what would become Grubhub.
It began as a hobby. An online guide to which restaurants on the north side of Chicago offered delivery. He would call around, get their menus, and upload them online.
As they started getting some traffic, his cofounder Matt sold a restaurant on advertising with them. The next week Mike decided to take the leap from playing with this on weekends to going full-time with Grubhub.
They started out by bootstrapping for the first three years. In fact, Mike and his wife found themselves $250,000 in debt, including student loans.
Still, he hustled and made it profitable. Within a few months, he was able to pay himself a salary. They grew to $600k in revenues with just five employees before they took any outside investment.
As they took expansion capital, they kept on growing, and through a few rounds and the acquisition of another company, they were obviously able to grow Grubhub into a great success story and prepare for an IPO.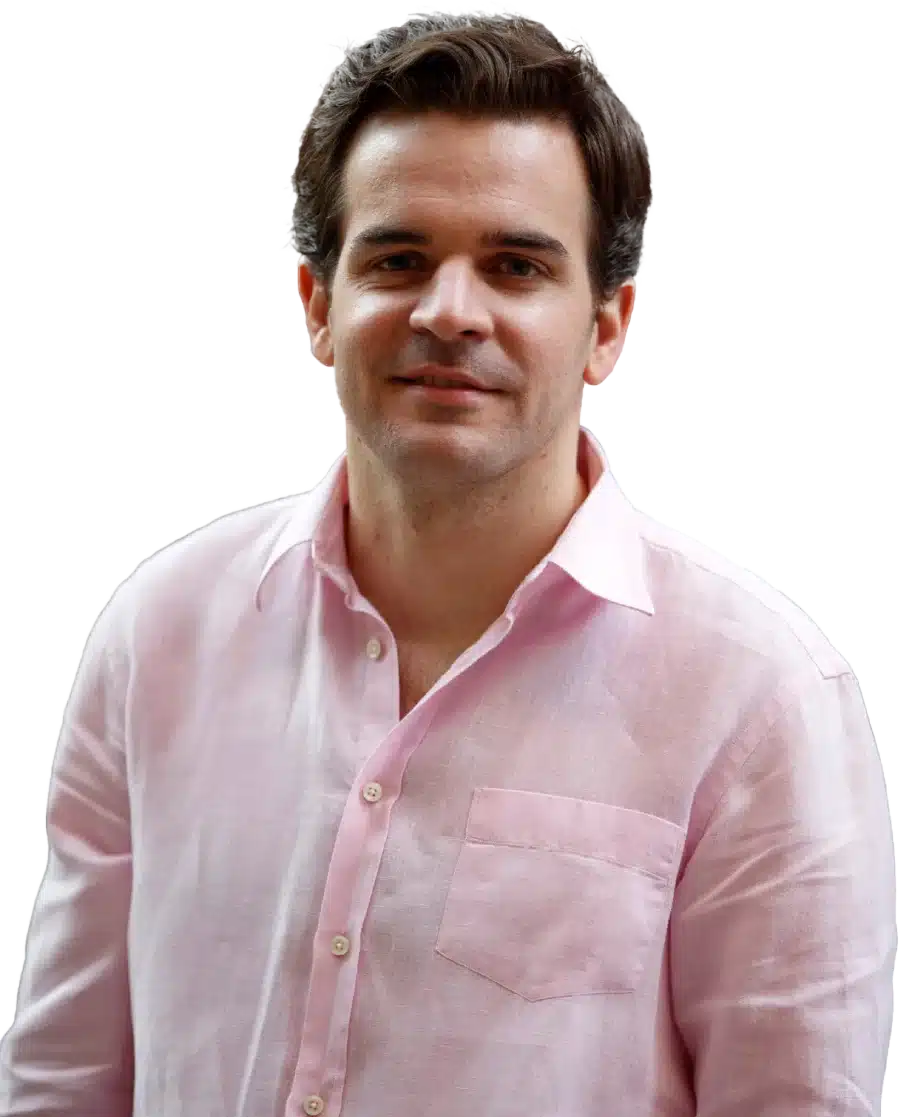 See How I Can Help You With Your Fundraising Efforts
Fundraising Process : get guidance from A to Z.
Materials : our team creates epic pitch decks and financial models
Investor Access : connect with the right investors for your business and close them
What To Look For In An Investor
Grubhub ended up raising $84M before it went public. On the advice of a mentor, Mike became very intentional about the investors they brought in.
Storytelling is everything which is something that Mike Evans was able to master. Being able to capture the essence of what you are doing in 15 to 20 slides is the key. For a winning deck, take a look at the pitch deck template created by Silicon Valley legend, Peter Thiel (see it here) where the most critical slides are highlighted.
Remember to unlock the pitch deck template that is being used by founders around the world to raise millions below.

Access The Pitch Deck Template
Your email address is 100% safe from spam!
He was taught that money is only the sixth most important thing to look for in an investor. All investors have cash, but that's not what makes them great. In fact, for his most recent company, he allowed in investors, even though he could have easily self-funded the entire venture with what he made from Grubhub.
More importantly, he says you should be looking for investors that check the following boxes first.
1. They are strategic thinkers
2. They have a domain experience
3. They have connections to make introductions
4. They share your beliefs and values
Mike says that investors ought to be interviewing, questioning, and testing potential investors as much as they are doing the same screening for you.
Structuring Your Board
Mike notes that if you have bootstrapped a profitable business, you can just keep on growing it and make a lot of money by yourself. Though, if you want to stretch yourself, then do take on investors and a board of directors who you will have to report to, and can learn from.
When it comes to taking on investors that will join your board, he says that you should be doing it to bring in their expertise, not their money.
In fact, he sees it as a way to put them to work for free. He'll assign them roles and tasks, and people to mentor. Each of them should bring a different strength to the table. Real experience from having operated their own companies before. He even suggests that you stay away from consultants and investment bankers that do not have their own operational experience.
What To Do After You Take Your Company Public For A Lot Of Money
The first trade of their stock at IPO sold for almost 4x what they expected. It was a very profitable exit.
Mike says that it completely changed his life.
Instead of rushing out to buy his own private island, he actually got on his bicycle and rode across the country from Virginia to Oregon. He took a tent on the back of his bike and didn't even stay in hotels. What he describes as a good thing for himself, and in stark contrast to flying around on private jets and eating steak provided by investment bankers.
Then he stayed home after his daughter was born to spend the first two years of her life with her.
However, his doctor ordered him back to starting businesses. He told him that 36 was far too young to retire. That he would just feel useless and get depressed, become an alcoholic, or something.
Fixer
Mike decided he wanted to do something more meaningful with his next business. Instead of blockchain, AI, or big data, he wanted to do something more tangible.
So, he created Fixer. A premium handyperson service that is training people to get into trades is creating many jobs and is making it easy for homeowners to get the help they need, right from their app.
Listen in to the full podcast episode to find out more, including:
Going through the IPO process
The vision of Fixer
Mike Evan's top advice when starting a business
SUBSCRIBE ON:
Facebook Comments