Ben Sigelman is redesigning the fabric of how software is developed. Some of the most notable VCs are backing his mission with tens of millions of dollars.
Sigelman has a love for deep technology and making an impact. His application is making its way into many of the things we interact with every day while empowering developers in their own work.
We recently caught up on the DealMakers Podcast for a special episode. He shared what he learned working for Google, what failure looks like, how to handle it, and his approach for fundraising.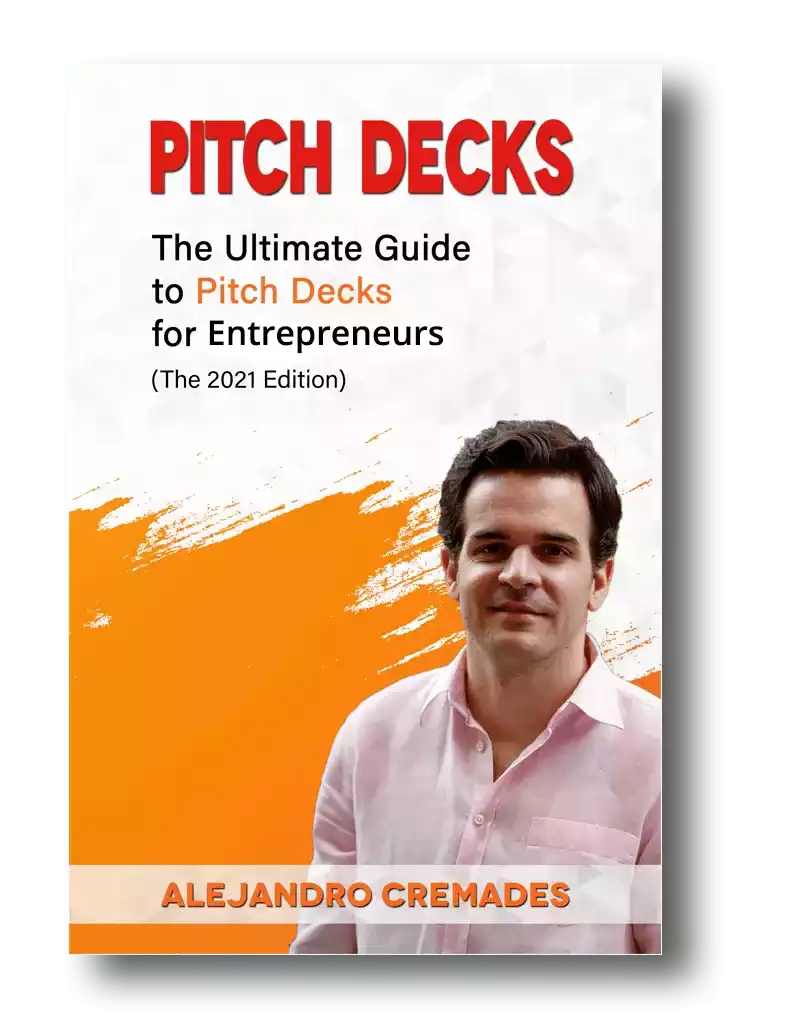 *FREE DOWNLOAD*
The Ultimate Guide To Pitch Decks
.
Here is the content that we will cover in this post. Let's get started.
Ben's Early Years Of Engineering
Sigelman was originally born and raised in Western Massachusetts. A place with real nature and real farms.
As a kid, Ben remembers always enjoying tinkering with things, dissecting electronics and figuring out how things work. He was motivated by problem-solving and being able to create. All the traits of a born engineer. He took a computer science class in freshman year and was hooked.
He ended up studying math and computer science at Brown. When he started the world was in a hiring frenzy. It was 1999. When he graduated, the employment landscaped looked very different. He was fortunate to get a job at a little, still private company called Google.
What You Learn Working At Google
Ben Sigelman ended up becoming a senior software engineer for Google. He landed there as around the 1,000th hire. Today, they have nearly 100,000 employees.
There's a Lot of Freedom
When he started, his next person up the ranks had 150 people directly reporting to him. That makes it really hard to ever know what everyone is doing. On the bright side, you never have to worry about asking for permission to go to the bathroom.
You Can't Build Something That Works At Every Scale
One of Ben's big takeaways was from Jeff Dean, who created Google Brain and MapReduce among other things.
He says "You can only design a software system for about three orders of magnitude of scale. Outside of that range, it's not going to be the right system."
Meaning something that works for Google isn't going to work well for your small business. What works for small businesses isn't going to be very helpful at Google.
Before you write a single line of code, make sure you know what scale you are designing for.
It's Worth Listening to Advice
Most people don't. Even founders who really haven't gained clarity yet.
Ben is glad he listened to the advice that talked him out of leaving Google even earlier than he did. He looked into going back to school to do his Ph.D. in computational neuroscience. Talking to his potential advisor at NYU, he was told that there are three kinds of people in technical fields.
Mathematicians

Scientists

Engineers
From his perspective, the vast majority of people aren't smart enough to be true mathematicians. Scientists like asking interesting questions and writing papers about it. Engineers like to build things because they're useful. When things break, they want to know the reason. They are driven to make it bigger, faster and more resilient the next time. You've got to find your calling. Ben was definitely in the engineering group.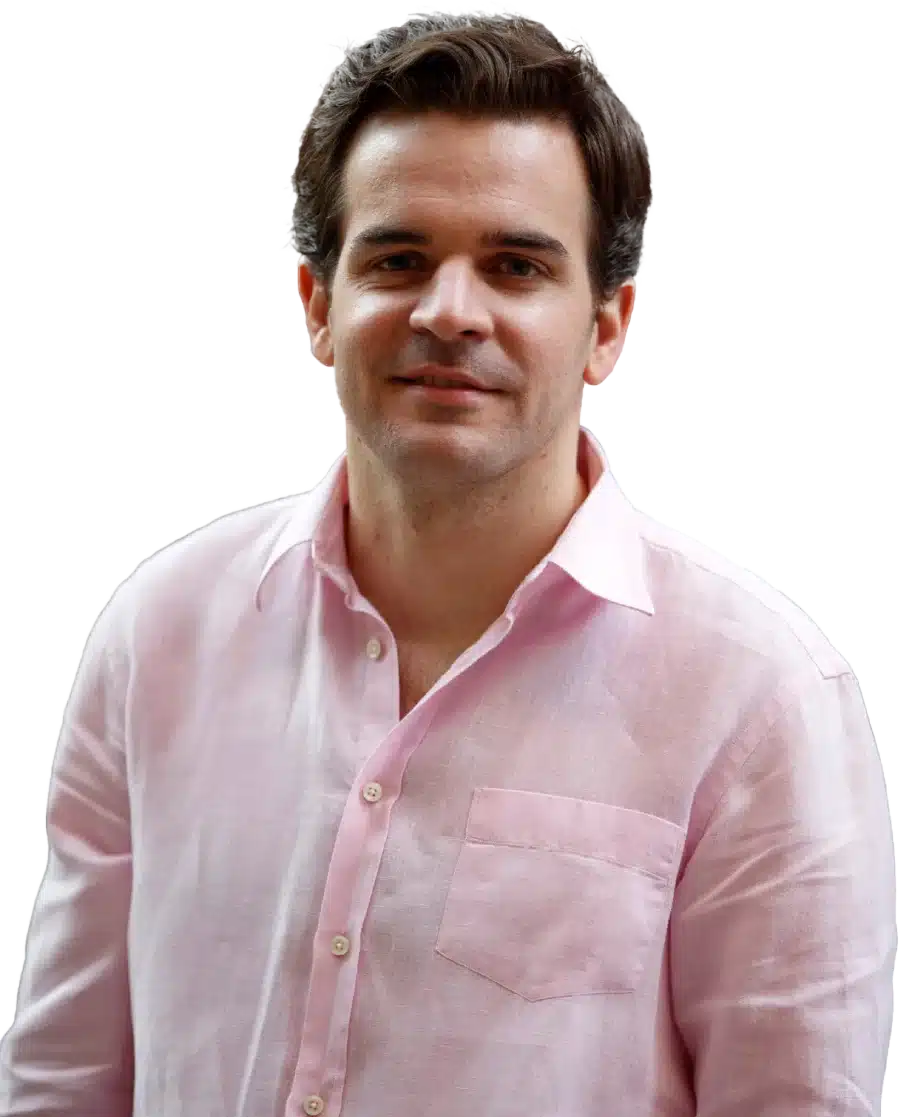 See How I Can Help You With Your Fundraising Efforts
Fundraising Process : get guidance from A to Z.
Materials : our team creates epic pitch decks and financial models
Investor Access : connect with the right investors for your business and close them
He says it's the best career advice he's ever received and uses it today when hiring.
Keep it Simple
Ben says to be wary of people coming up with elaborate designs. The best technology is actually easy to explain. If you want to publish a scientific paper, make it complicated. To build a useful system, keep it simple.
Understand The Problem & Make Sure It's Urgent
Make sure you really understand the problem you're trying to solve. Be sure it's hair-on-fire painful for people.
At Google Ben had gone from working in ads to creating some pretty amazing and useful stuff. Though he hit a plateau where he felt he was no longer learning core skills. He felt the limits of innovation within a giant organization. He wanted to work on something completely new and be challenged.
He put in nine months' notice and set his eyes on startup life.
Creating Things
After Google, he helped out a friend at a startup. He spent as much time as he could with all the non-technical team members as he could. He wanted to learn about marketing and all the other parts of a business.
Then he started a social media startup. He even raised a Seed round. Users loved it. Only it was so personal they said they wouldn't ever share and tell their friends about it. That's when you know you are dead in the water.
He offered his investors their money back. Instead, they stuck with him to plow into a completely new venture.
That harsh failure gave him great clarity on what he really wanted to do. LightStep has been growing ever since.
In essence, LightStep's mission is to deliver insights that put organizations back in control of their complex software applications.
Its first product, LightStep [x]PM, is reinventing application performance management. It provides an accurate, detailed snapshot of the entire software system at any point in time, enabling organizations to identify bottlenecks and resolve incidents rapidly.
They now have 100 plus team members and have raised over $70M, including a Series B led by Sequoia. Other investors include Redpoint, Harrison Metal, Cowboy Ventures, and Altimer Capital.
Storytelling is everything which is something that Ben was able to master. Being able to capture the essence of what you are doing in 15 to 20 slides is the key. For a winning deck, take a look at the pitch deck template created by Silicon Valley legend, Peter Thiel (see it here) where the most critical slides are highlighted. Moreover, I also provided a commentary on a pitch deck from an Uber competitor that has raised over $400M (see it here).
Remember to unlock the pitch deck template that is being used by founders around the world to raise millions below.
Access The Pitch Deck Template
Your email address is 100% safe from spam!
Listen to the full podcast episode to find out more, including:
How Ben and his cofounders shortlisted startup ideas

How kids change your outlook of life and work

How to play the cards you've been dealt

Minimizing stress by reframing the situation

What I learned about pivots and failure from a leadership coach

A different approach to enterprise sales

Ben's unique approach to fundraising and meeting investors

Why you should build out a full executive team as early as possible
SUBSCRIBE ON:
Facebook Comments