Sam Zaid has started several startups. His most recent venture has already attracted hundreds of millions of dollars in funding, and could change how we use and own cars, while having a massive positive impact on the environment. 
During our interview on the DealMakers Podcast, Zaid shared how he got into tech startups, his early full cycle journeys, tips on when to raise money and how to time your venture, as well as dealing with a 99% rejection rate.
Listen to the full podcast episode and review the transcript here. 
Here is the content that we will cover in this post. Let's get started.
Getting Started
Sam Zaid was originally born in York. The original York in the United Kingdom.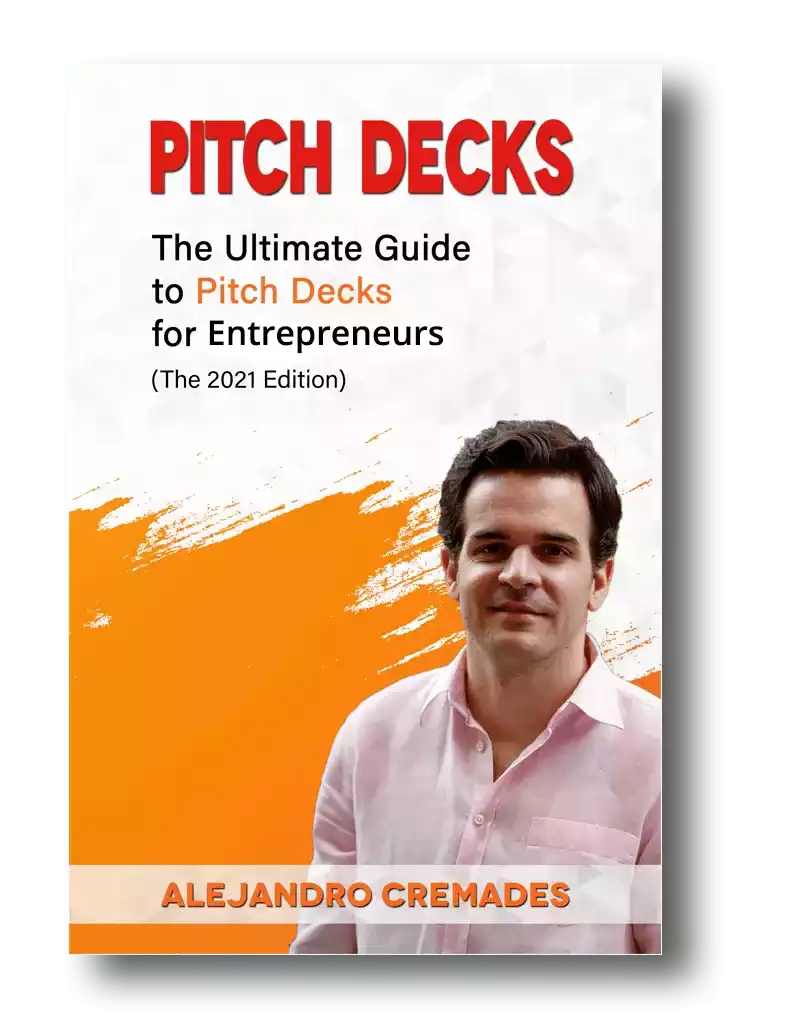 *FREE DOWNLOAD*
The Ultimate Guide To Pitch Decks
His father was an electrical engineer and traveling professor. That meant they moved around a lot when he was young. They spent time in the Middle East, Europe, Canada, and eventually he came to the US. 
From a young age that taught him how to make new friends, get used to new ways of doing things and new systems and adapt. A great foundation for all entrepreneurs. 
His father was also a big believer in the future role of computers. He would build his own and borrow Macs from work. Sam and his brother would fight over who would get to use it to play games. 
This was his first inspiration to get into computer programming. He wrote a little program he called locksie-lockout to lock his brother out of the computer, so that he could get more game time. 
He says that not only inspired him with the freedom to create things and make your own rules, but with the power computers had. Having this ability that few others did felt like a super power, and he fell in love with it. 
Entrepreneurs Don't Fit In As Cogs In The Machine
Sam tried to get a job as a bagger at the local grocery store. They wouldn't hire him. Which actually turned out to be a very good thing. 
At 14 years old he was recruited as a professional computer programmer. 
Still, he went on to pursue his education and add to his knowledge by studying engineering and physics at university.
This landed him a job working as a photonics engineer, working on the fiber optic components that make the backbone of the internet.  
This role was at a big Fortune 100 company. Though, while he liked the work, he realized the big corporate environment wasn't for him. He saw too many people around him just there to punch the clock, and who were really unattached to the outcome of their work.
Sam craved working on something with purpose, and with a team that really cared about what they were doing. The type of environment in which you are passionate about working 12 or 14 hours a day. He found that in software startups. 
Full Cycle Entrepreneurship
Zaid's first real startup venture was Apption. A big data AI startup that served the companies he didn't want to work directly for as a time card punching employee.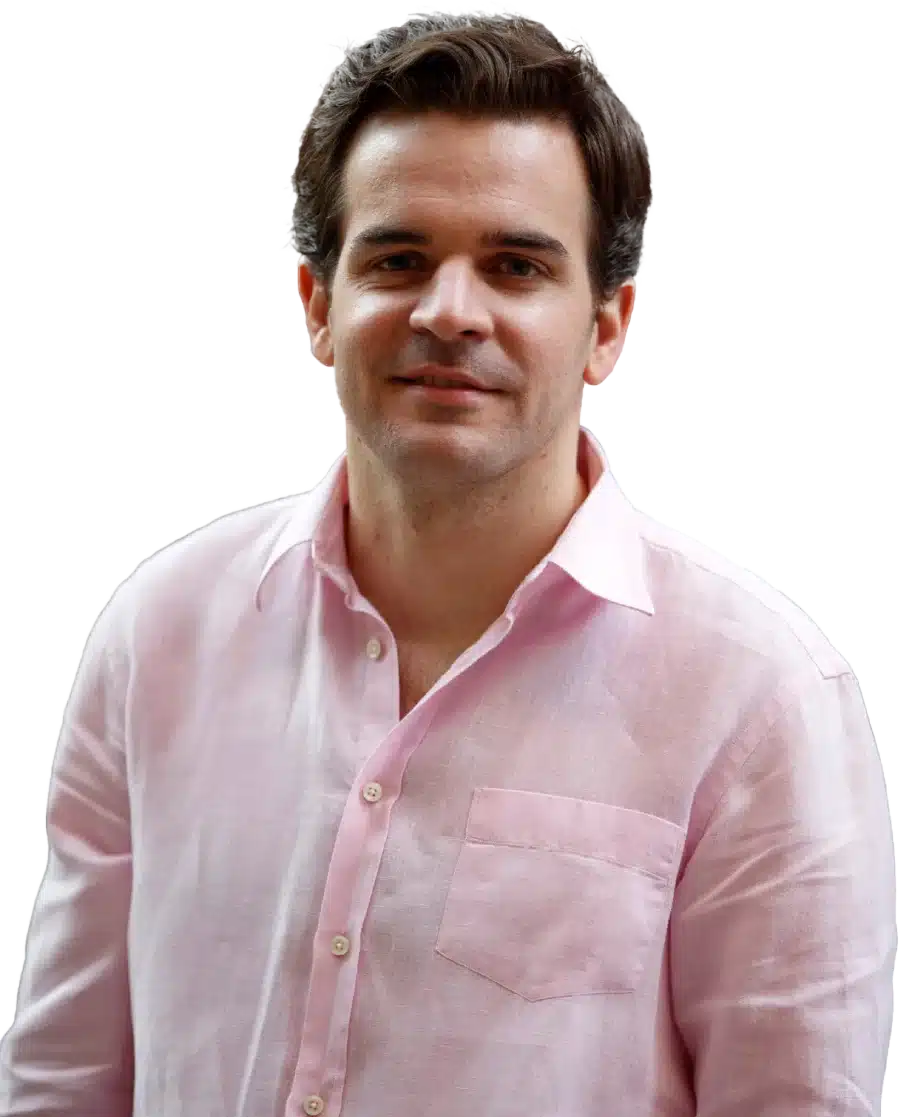 See How I Can Help You With Your Fundraising Efforts
Fundraising Process : get guidance from A to Z.
Materials : our team creates epic pitch decks and financial models
Investor Access : connect with the right investors for your business and close them
Apption helps big companies store their data more efficiently with retrieval mechanisms and the ability to turn that data into actionable information and insights. His partner is still the CEO of that company today and it remains successful. 
His next venture was 360pi. Another data and AI company. This time one focused on Retail Product Intelligence and Retail Price Intelligence for ecommerce. It's all about using AI to dynamically predict and address optimal inventory and pricing.
They became the market leader in that space and ended up selling the company to Market 
Track, in a successful exit.
Timing The Market
Timing has always been tricky for tech startups. Being too early or too late can both be challenging. Though you don't always have to be the first or only one in order to create a successful business.
Sam seems to have found the sweet spot in riding big waves. When new technology catches on he says it is like a tsunami. That makes things a lot easier. We've seen it with the internet and the cloud and now many SaaS startups. 
He does this by looking 10 years into the future to look at what's coming in technology. If you are right, and hold onto your conviction, then you end up being three years ahead of the pack. 
This also applies to startup fundraising. 
"If There Are Cookies On The Table, Take Them"
Zaid's latest startup Getaround has already raised around $600 million.
Storytelling is everything which is something that Sam Zaid was able to master. Being able to capture the essence of what you are doing in 15 to 20 slides is the key. For a winning deck, take a look at the pitch deck template created by Silicon Valley legend, Peter Thiel (see it here) where the most critical slides are highlighted.
Remember to unlock the pitch deck template that is being used by founders around the world to raise millions below.
Access The Pitch Deck Template
Your email address is 100% safe from spam!
He told our audience that he has learned two significant things about raising capital for startups. 
The first is that you will always probably need more money than you think. Everything is going to cost more than you expect, and take longer than you plan. 
The second is the importance of timing when it comes to funding. There are times when your company may be optimized for raising money. Then there are times when the market is optimal for raising money. These things don't always line up at the same time. Often they won't.
There's never any guarantee of what the market will be like next year. Or even in six months from now. If there is capital available and you can raise it on good terms, take it. Because it really doesn't matter if your company is ready for money if the market is no longer there.  
Of course, even with a great idea and a track record of success it doesn't mean getting started will be easy. When it came to securing insurers for Getaround, Sam says they were rejected 99 times before getting a single yes. Then they only had 90 days to sprint and prove they were right. 
Getaround
Today, Getaround is a connected, carsharing marketplace. like Airbnb for cars. The vision is a world in which we eliminate the 30 billion wasted car hours when vehicles sit idle, along with all of the extra pollution that revolves around that. 
Getaround is already in 300 cities between the USA and Europe, including LA, NYC, San Fran, Oslo, Paris and London. They have around 100k shared cars and 6M users.
Listen in to the full podcast interview to find out more, including:
A future in which all cars are shared

How little we really use our vehicles today

Hacking your way into TechCrunch Disrupt

Sam's top two tips for aspiring founders
SUBSCRIBE ON:
Facebook Comments