Daniel Yu has been championing a huge problem in what may be one of the biggest markets in the world. 
On the Dealmakers Podcast Yu shared his adventures as a global entrepreneur, going through pivots, and the benefits of having your own vertically integrated company. As well as fundraising for your startup, establishing and maintaining company culture, and building a whole new technological infrastructure in Africa.
Listen to the full podcast episode and review the transcript here.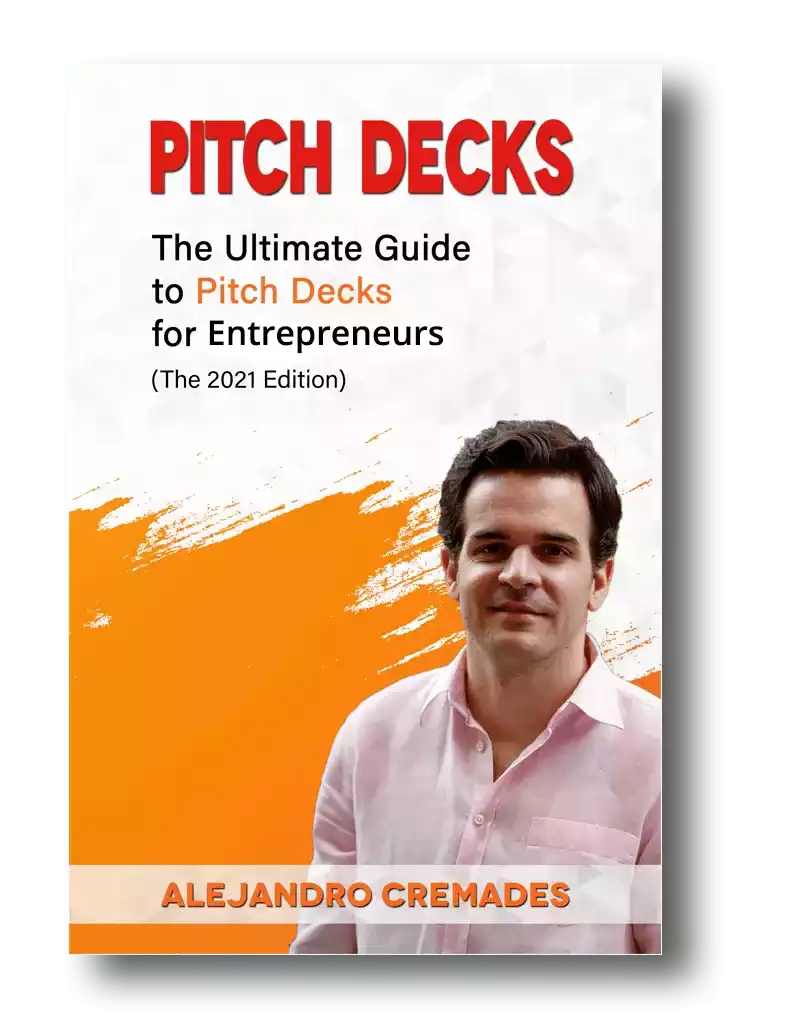 *FREE DOWNLOAD*
The Ultimate Guide To Pitch Decks
Travel & Technology
These two pillars of travel and technology are a consistent trend that stand up many successful entrepreneurs. Daniel Yu has built his business on both of them. 
Although born in Ventura County, Southern California, he was always raised with an international perspective. His mother was from the US, and father from Hong Kong. His parents frequently took him on trips around the world, to Europe and beyond. He was well aware of the world beyond his own suburban neighborhood. Finding a fascination with new languages and cultures. 
This inspired him to study new languages and participate in learning programs abroad. Including learning Arabic in Egypt. 
It was a friend with a similar passion for travel that really helped him bring everything together. This friend told him that if he wanted to create a highly impactful venture, then one of the best things for him to do was to learn technology and how to code.
Whatever business you end up going into, technology is going to be a big part of that. At least you will need to manage technical talent. So, he started to teach himself to code.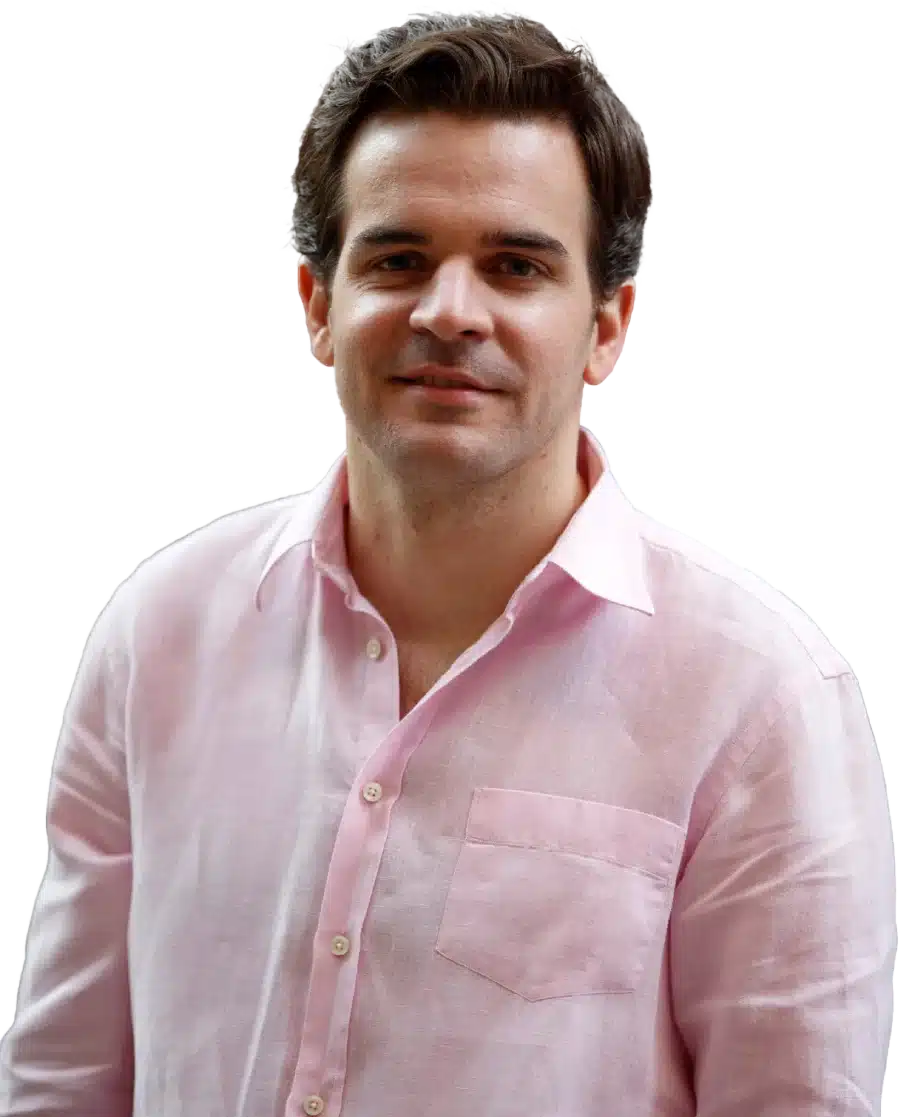 See How I Can Help You With Your Fundraising Efforts
Fundraising Process : get guidance from A to Z.
Materials : our team creates epic pitch decks and financial models
Investor Access : connect with the right investors for your business and close them
The Big Problem
On one trip to the Middle East Daniel found himself living in rural Egypt. His neighbors and local mom and pop shop keepers and bodega owners all seemed to suffer from a shared problem. 
These local stores that would provide daily essentials including soap, rice, and sugar, would have a big problem when they ran out of inventory. It would require them to drive many miles and hours to a city to go to wholesalers. A long, expensive, and painful process that took them away from their businesses. 
This got Yu thinking about how technology should be able to solve this problem. One that impacts many people on the African continent alone. Where this is the way 90% of products are bought and sold, with a flow of $700B in goods each year. 
Landing back at University in Chicago, he found a business plan competition, submitted his idea, and won. 
Dropping Out Of School
The conversation to drop out of school to pursue this idea, wasn't necessarily an easy one to have with his parents. However, the door would be open to go back to school should he choose to. Making it a low downside opportunity to pursue. 
He also found that he could still leverage all the benefits of college, without having to go to class, by staying in the neighborhood around campus. He was able to engage in the community, talk to and get advice from professors, and attend entrepreneurship events. 
Today, Daniel Yu's top advice for others considering launching a business of their own is to "just get working. Just go to the ground, talk to the users, talk to the customers, talk to the partners. Don't Wait. Don't double guess yourself. Don't fear you're not capable, or that you're not skilled enough or experienced enough to to take on those challenges."
He sees so many people in the world held back from doing things by their own  self-doubt and misbelief that they're not qualified to work on a certain problem, or area. He recommends taking on the spirit of being agile, to make mistakes quickly and learn from them, and quickly adjust. Eventually you will find your path to really adding value for people in their lives. It's a discovery process that can't be skipped. Just go out there and do it yourself.
Wasoko
Daniel Yu's discovery and idea turned into Wasoko. An ecommerce platform that connects all of the products across Africa. From major manufacturers like Nestle and Unilever, to regional ones, to the mom and pop shops and kiosks selling daily essentials to consumers. 
Through their app, shopkeepers are able to order their inventory, with free same day delivery. Building on that they have begun providing flexible payment options for stores. More recently they have been providing their own private label products. Like you'll find with the Kirkland brand as Costo, or Great Value brand at Walmart. Which they are already delivering across five countries in Africa. 
A major part of their success is thanks to an early pivot. When they found their manufacturers and distributors weren't delivering orders, Wasoko stepped up to take over the logistics part of the supply chain, to control the flow, and reliability. 
They now already have a team of 1,000 people, and are really establishing a new technology infrastructure and platform capable of supporting many other services and businesses to be built on top of that in the future.
While this was neither fast, nor easy to accomplish, it certainly now gives them a major competitive advantage and headstart over any potential competitors in the future. 
Raising Funding For Wasoko
That meant financial backing was also hard to find in the beginning. Especially building in Africa, which was foreign to most large VC investors. Taking two years just to raise their Seed round. Though, they've now raised $143M and just keep growing.
Storytelling is everything which is something that Daniel Yu was able to master. Being able to capture the essence of what you are doing in 15 to 20 slides is the key. For a winning deck, take a look at the pitch deck template created by Silicon Valley legend, Peter Thiel (see it here), where the most critical slides are highlighted.
Remember to unlock the pitch deck template that is being used by founders around the world to raise millions below.

Access The Pitch Deck Template
Your email address is 100% safe from spam!
Listen in to the full podcast episode to find out more, including:
Africa as one of the largest and fastest-growing markets on the planet
Startup fundraising
Creating and maintaining company culture at scale
SUBSCRIBE ON:
Facebook Comments