Vijay Balasubramaniyan has raised millions of dollars for his tech startup, Pindrop, that is shaping the future of how we communicate and do business.

His venture has been funded by some of the most enviable investors, and your life may soon be a lot easier thanks to those who believed in him when most thought voice was dead.

Vijay has worked with some of the biggest companies in tech and finance and recently joined me for an episode of the Dealmakers podcast, where he shared some great insights from his journey and what's next.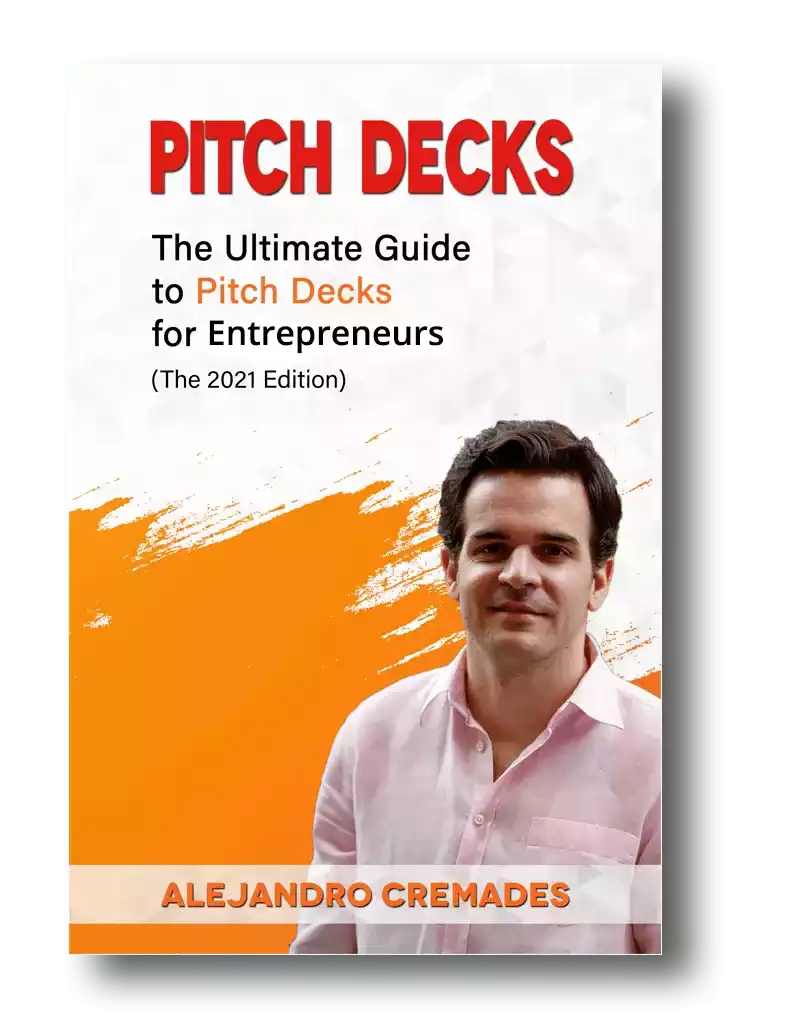 *FREE DOWNLOAD*
The Ultimate Guide To Pitch Decks
During the interview we talked about engineering and startups, getting funding at every stage of a fast-growth company, voice security, the role that publishing content played in his success, and his game-changing trip.
.
Here is the content that we will cover in this post. Let's get started.
The Other Silicon Valley & The Art Of Possibility
Vijay Balasubramaniyan was originally born and raised in India. He grew up in Bangalore. What is now known as the Silicon Valley of India.

He came into the world in what he describes was a weird time. Right as everything started converting from analog to digital.

It was at school that he was first introduced to computers and found a passion for programming.

He would spend all the time he could in the computer lab, even on weekends. He learned to program and found coding made everything feel possible. It meant you could bring your ideas to life and solve any problem with a few lines of code.

Since then, he has just kept on finding bigger and harder problems to solve using technology.

Experience At Scale

Vijay has worked at not one, but multiple vast technology companies, giving him great experience and insights from some of the world's most powerful businesses.

I asked him to break down his key takeaways from his time inside these giants, and here's what he said.

At Intel, he learned how to do things at great scale. There he worked on algorithms that are now commonplace for solving their problems and managing their inventory.

At Siemens, he was responsible for network management software. There he learned the workings of voice and what it took to connect people on calls between any two points on earth.

While doing his Ph.D. he also worked at IBM, where he was scaling algorithms for VoIP technology.

At Google, he scaled algorithms for video chat and Google Hangouts.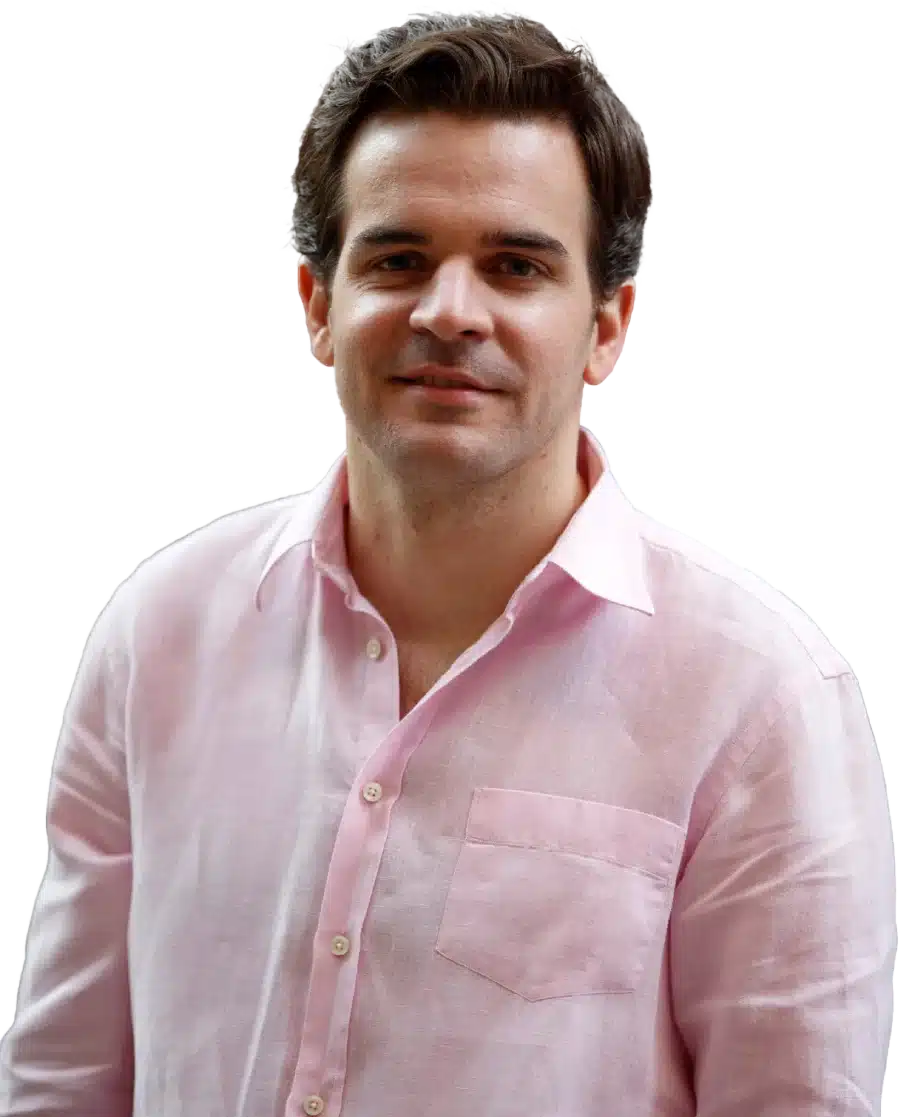 See How I Can Help You With Your Fundraising Efforts
Fundraising Process : get guidance from A to Z.
Materials : our team creates epic pitch decks and financial models
Investor Access : connect with the right investors for your business and close them
The Trip That Changed Everything

Vijay had returned to visit India. He dropped off a suit for alteration. The day before he was due to fly back to the United States he received a call at 3 am from someone claiming to be his bank. They were questioning a transaction on his account.

They wanted his social security number to verify his identity. They wanted to get verifying information from him. He debated how could he know this was really someone from his bank demanding this information. It didn't go well.

That got him thinking about the fact that voice technology really hadn't improved that much since been invented 100 years earlier.

How to know who is really calling you is a huge customer service and fraud issue today. Big companies are losing customers and revenue daily because they are distrusting of users. Users should also be very careful about giving away information over the phone today.

He dug into the problem and realized that it was possible to piece together the origin of call from anywhere in the world just by the acoustics.

Vijay began publishing papers on it. The press media picked it up and published a lot more about his work.

Then the top banks in America started showing up. They began calling and wanted to license his technology.

That woke him up to the fact that there was potential for a real business here. He began connecting with other entrepreneurs, found his cofounders and kept going. Pindrop was born.

Fundraising

Vijay started out applying for grants to get the money to start the company. He raised almost $1 million in this fashion, without having to give up equity.

Then once they got the real first order, they pushed ahead with raising a Series A funding round.

They recently closed their Series D, for a total of $213 million raised so far. They now have some of the best investors involved such as Andreessen Horowitz, Google Ventures, Redpoint, Felicis Ventures, Sigma Partners, IVP, and Pritzker Group to name a few. Though it didn't mean it was easy to bring in the money in the early days.

Storytelling is everything which is something that Vijay was able to master. Being able to capture the essence of what you are doing in 15 to 20 slides is the key. For a winning deck, take a look at the pitch deck template created by Silicon Valley legend, Peter Thiel (see it here) where the most critical slides are highlighted. Moreover, I also provided a commentary on a pitch deck from an Uber competitor that has raised over $400M (see it here).
Remember to unlock the pitch deck template that is being used by founders around the world to raise millions below.
Access The Pitch Deck Template
Your email address is 100% safe from spam!


Vijay recalls some 60 odd investor meetings to raise their Series A. No one believed in voice anymore. Ironically, between Alexa, Google Home devices, our cars, door locks and banking, podcasts, as well as new wearable tech, our world is once again even more voice-driven than ever.

Here's what Vijay looked for and found at each stage of funding.

Seed Stage

This was one of the hardest and required a lot of persistence. Especially when you are trying to do something new.

Series A

This was about finding the VC you want in your table. Andreessen had already introduced them to several large customers and had a team of around 70 trying to help build this business. They offered a lot of value beyond the money.

Series B

By this stage, they wanted investors with experience in taking companies to scale. through growth. They found IVP as an investor.

Series C

The company wanted strategic value and found Google Capital. Google also helped with a lot of the engineering, as well as introductions to teams.

Series D

This round was for international expansion. Among their investors in this round was the government of Singapore who helped them go to Asia as well as Europe.

Listen in to the full podcast episode to find out more, including:
The change in positioning which really kickstarted their funding success

Where the world of voice is going

How big Vijay's company is today

The Conversational Economy

The only three ways out of a problem

Why even the most beautiful coding doesn't matter without this one thing
SUBSCRIBE ON:
Facebook Comments