Gero Decker's Berlin-based startup has raised $200M to help businesses collaborate better and be ready for the future.
When it came time to raise, Gero's startup had over a dozen term sheets on the table to choose from. We got together for a recent episode of the Dealmakers Show. He told our audience the differences between the startup ecosystems in Europe and the United States. Plus, how to pick the best investors and what he's learned on the journey as an entrepreneur.
Listen to the full podcast episode and review the transcript here.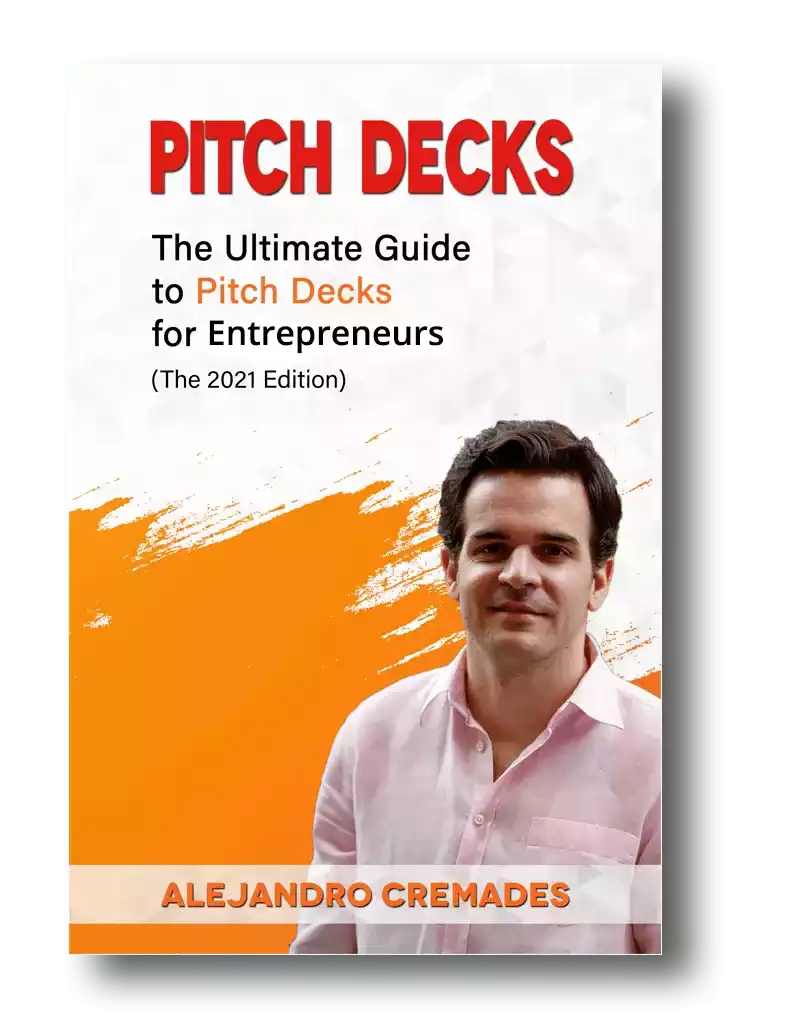 *FREE DOWNLOAD*
The Ultimate Guide To Pitch Decks
Here is the content that we will cover in this post. Let's get started.
Entrepreneurial Roots
Gero Decker was born and raised in the German town of Braunschweig. A place known for its architecture, scientific research and has been an influential and powerful commerce center in the medieval ages.
Decker comes from a very entrepreneurial family. His parents were entrepreneurs. His father was an industrial laser technology expert who started his own company. In the 80s his uncle pioneered solar panels and renewable energy production.
However, growing up in a family of entrepreneurs also gives you a very upfront and personal experience in all of the dark sides of this journey too. You very much feel the impact of economic downturns that have on the family business. You get to see what it's like when employees the company has to let go decide to camp out in your garden in protest.
As with many of us when we are young, Decker was adamant he didn't want to follow his parent's footsteps and careers. He didn't want to start his own business or become an engineer.
He thought that becoming a lawyer was about as vastly different as it could get. He fell asleep after five minutes in his first law lecture. He went to the next room, discovered theoretical computer science and decided that and becoming an engineer was all of a sudden more exciting.
He went on to do consulting for McKinsey for a few months as well as pursuing his Ph.D.
Then a colleague in the research department came to him with the golden idea of what the future could look like. More specifically, the technology and software which would be driving commerce in the next five and ten years.
It was the cloud. At that time they were working on Firefox, and web browsers just didn't support business process management.    Six months later they had built it out. They presented it. A blogger for the German version of TechCrunch wrote about it. The next day, the server crashed as 20,000 people hit their application within 20 minutes.
Finding The Business Model
They kept working on it, but it was effectively an open-source project with no commercial angle. Then Gero got a call from a senior manager in the German railway services industry. A company with big operations, shipping cars all over the country. They were using Gero's prototype for collaborating, despite having spent millions on other software which just wasn't as easy to use.
They realized that they had not only succeeded in creating the technical solution but had organically solved the business application for it too. Startup Signavio was born and they've been growing ever since.
A leading public health insurance company became its first real customer. They needed it to enable hundreds of people to collaborate ahead of an important merger.
Now Signavio has over 400 employees, serving 1,500 large organizations including banks, healthcare insurance companies, and telecom companies. They've been growing around 70% year-over-year.
Fundraising
To date, Signavio has raised more than $200M across in three fundraising rounds.
When they started out, the startup funding ecosystem in Berlin was virtually non-existent. It was also right in the wake of the 2008 Great Recession when funds weren't that bullish on handing out money. So, they ended up bootstrapping for the first six years. They grew through producing revenues and to a team of around 80 before accepting any funding.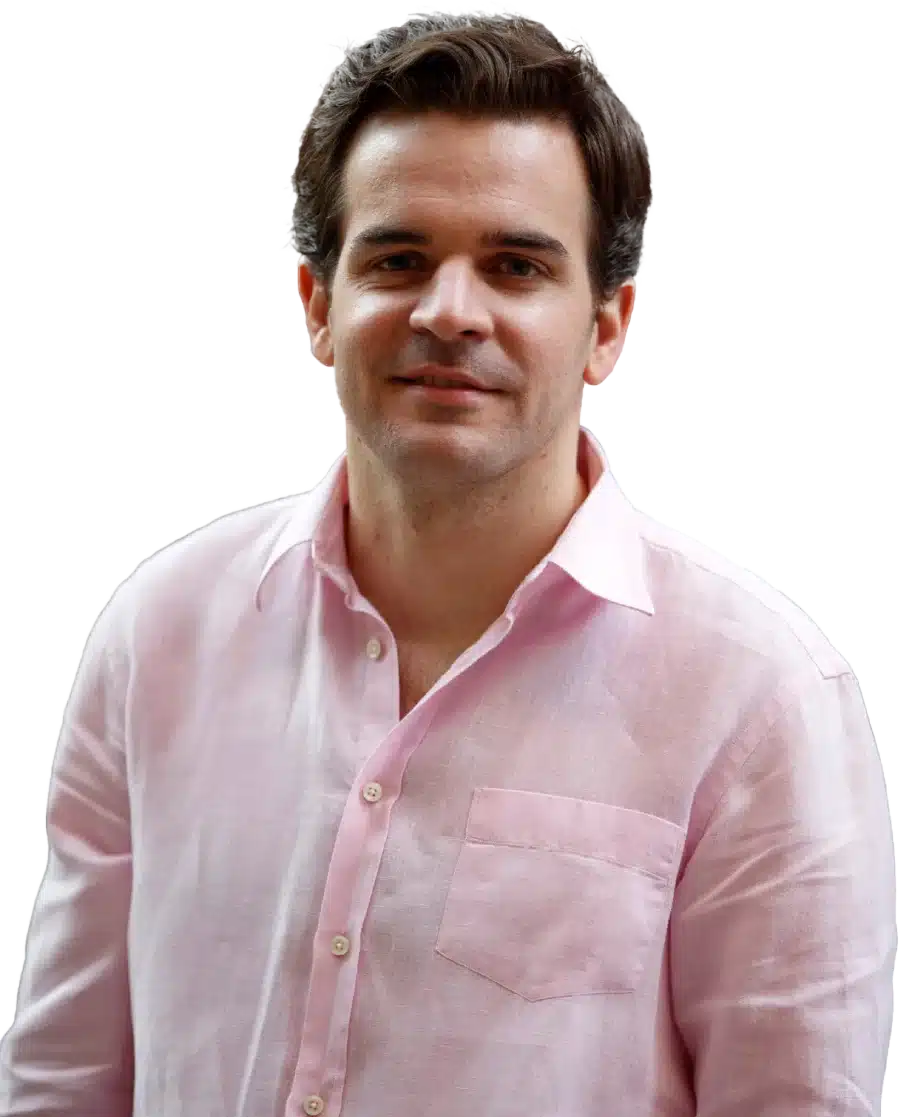 See How I Can Help You With Your Fundraising Efforts
Fundraising Process : get guidance from A to Z.
Materials : our team creates epic pitch decks and financial models
Investor Access : connect with the right investors for your business and close them
Of course, by this time Signavio was being overwhelmed with inbound interest from investors all over the world. The years of bootstrapping put them in a very strong negotiating position. They hired an M&A advisor to help them execute the process.
They met with 30 funds. They received 13 term sheets. They went to due diligence with three of those funds. They managed to close just as the markets seemed to be changing on them again.
Storytelling is everything which is something that Gero was able to master. Being able to capture the essence of what you are doing in 15 to 20 slides is the key. For a winning deck, take a look at the pitch deck template created by Silicon Valley legend, Peter Thiel (see it here) where the most critical slides are highlighted.
Remember to unlock the pitch deck template that is being used by founders around the world to raise millions below
Access The Pitch Deck Template
Your email address is 100% safe from spam!
Picking An Investor
Gero and his team had a very specific profile of the investors they wanted to take in.
This included someone who already had the experience of taking a company from 100 to 1,000 people several times. They wanted a US fund to help master the market. It needed to be an investor who was already successful in software and had exits. They also needed someone who could write the size of the checks they were looking for. As well as a team they got along with on a personal level.
Listen in to the full episode to find out more, including:  
Who Gero chose as their ideal investor and why

What the due diligence process was like

The future of business process management

The importance of hiring slow and firing fast

Gero's top piece of business advice for new founders

How Berlin's tech scene has been booming and the impact on commercial real estate
SUBSCRIBE ON:
Facebook Comments