Hari Ravichandran grew his first startup into a multi-billion dollar business. Then, his entrepreneurial DNA drove him to start all over from scratch again. 
On the Dealmakers Show, Hari Ravichandran told our audience how he was inspired to leave college and start his own business, about the pattern recognition he has picked up, the foundations of scale, and how to create a vision statement and strong company culture. Plus, his insights on M&A transactions and how to survive the booms and busts in the economy. 
Listen to the full podcast episode and review the transcript here.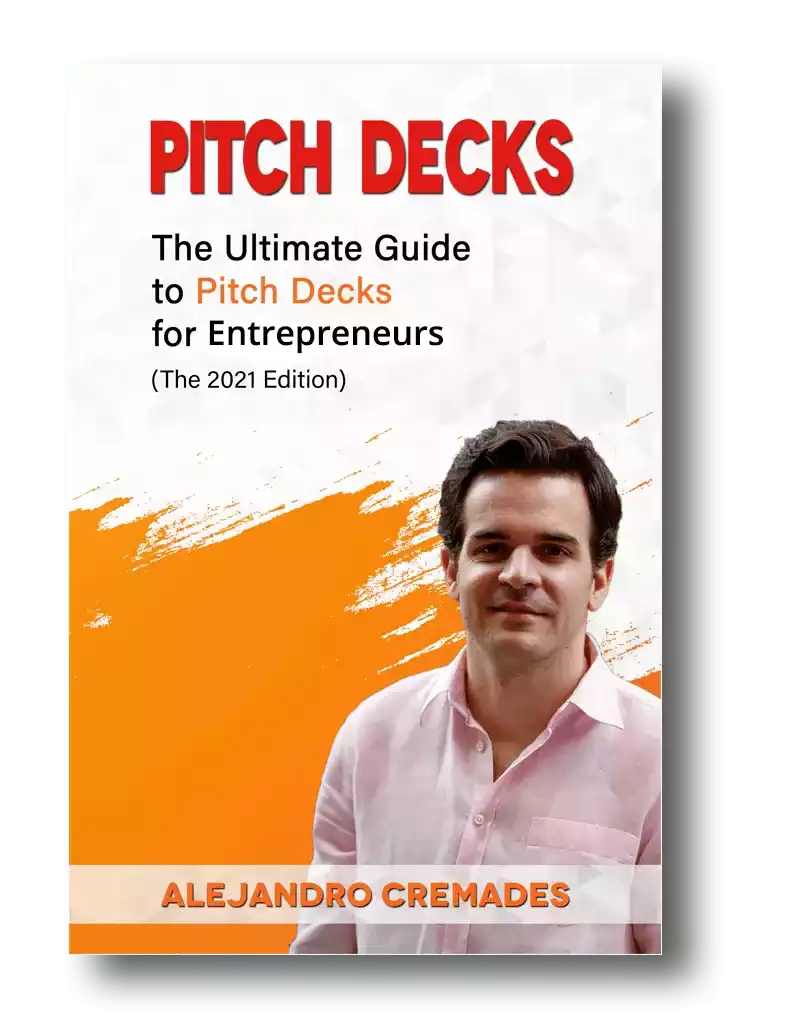 *FREE DOWNLOAD*
The Ultimate Guide To Pitch Decks
Here is the content that we will cover in this post. Let's get started.
If They Can Do It, So Can I
Hari Ravichandran was born and grew up in southern India until he was 14 years old. It was then that his parents brought him to the United States and set his life on a completely new trajectory. 
His parents were only allowed to come to the US for two years. Though on the way his father told him to, "figure out a way never to come back."
His parents really wanted their kids to have a good life and the best opportunities. They saw America as the land of opportunities. They saw it as a place that with the right mindset, hard work, effort, and circumstances you would have a lot more opportunity than elsewhere. 
Since he was a child back in India, Hari saw his parents and grandparents building businesses of their own. Once he arrived in the US, his mindset shifted to focusing on building a stable career and lining up the education for that. 
However, that all changed when he ended up in school out in Silicon Valley. It was the 90s and the dot com boom was warming up. Yahoo, Excite, and Hotmail had all just come out of Stanford. He saw how excited people were as they worked on projects they were passionate about. 
He thought, "If they can do it, I can do it." He didn't see why he shouldn't make the leap and build something of his own. So, he dropped out of school and went for it. 
That decision didn't go too well with his parents. They were big on education and it took them a good 10 years to deal with it. His father even told him not to call for help with rent after blowing his education opportunities. Of course, we can assume that they are pretty proud of him now.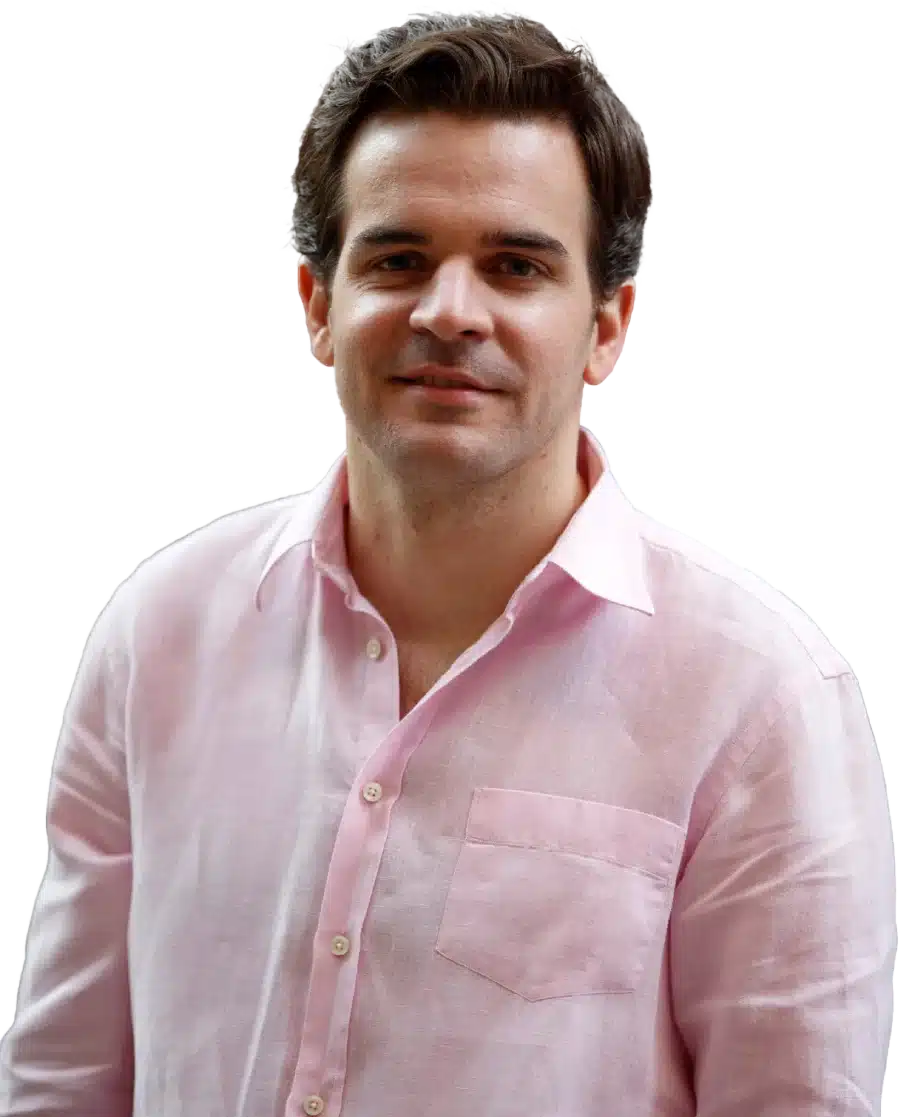 See How I Can Help You With Your Fundraising Efforts
Fundraising Process : get guidance from A to Z.
Materials : our team creates epic pitch decks and financial models
Investor Access : connect with the right investors for your business and close them
Building A $3.5 Billion Business
Hari didn't start out with grandiose ideas or expecting to build a world-changing billion-dollar enterprise. 
It began much simpler. He was drawn to the idea of doing his own thing. He didn't have a lot of bills. He figured he just needed to make $2k a month to cover his living costs, while enjoying doing something he loved. If he made any more than that it would just be extra icing on the cake. 
Thinking about what he was good at and the value he could give others he settled on coding. Then, he honed in on helping small businesses get online. 
Taking the leap was still scary. He took $5,000 of his $7,000 in savings and plowed it into magazine ads with his cell phone number. 
Nothing happened for two weeks, and it looked like he might set a new record for the fastest startup to go out of business. Then, the first lead call came in. 
Endurance International took off as they bundled more services and offered them at an affordable price point. 
Once they got the model working, they raised $30M in capital to scale even further. 
Storytelling is everything which is something that Hari Ravichandran was able to master. Being able to capture the essence of what you are doing in 15 to 20 slides is the key. For a winning deck, take a look at the pitch deck template created by Silicon Valley legend, Peter Thiel (see it here) where the most critical slides are highlighted.
Remember to unlock the pitch deck template that is being used by founders around the world to raise millions below.


Access The Pitch Deck Template

Your email address is 100% safe from spam!
How To Survive A Crisis
Being a young 20-year-old entrepreneur with things growing fast, he believed everything was going to continue running smoothly and in two years he'd probably be able to retire rich. Then the dot com bubble burst. 
The economy was a mess. Endurance ended up almost six weeks away from running out of money. 
Of course, the only thing that really differentiates the big successes that survive from all those that don't is the refusal to quit. 
They slashed the team from 250 to just 14. They rebuilt their infrastructure on the fly and converted all of the free customers they could to paid subscriptions. Hari credits these tough decisions as what enabled him to make it through and become so successful in the end.  
M&A
At Endurance International, Hari was involved in more than 40 M&A deals. 
When they made that big shift in their infrastructure I mentioned earlier, they had a platform that could handle millions of customers. 
Only they had just 20k. Buying up other companies with the right customer base seemed like the fastest route to growth. 
Endurance ended up buying a range of companies — their first company for just $30k and then ultimately buying a public company, Constant Contact, for more than $1B. 
On the buy-side, Hari says it can be competitive out there. In these cases, he found three things that helped to separate them as acquirers.
Looking at the strategic value once integrated, not just current EBITDA 

Helping target companies get their financials organized, and making it easy for them

Looking for a shared vision, and being the buyer who will best take care of their baby
Aura
Itching to get back to the days of building a young, fast-growing startup, Hari ended up leaving Endurance to start his latest venture. Aura is a company that is on a mission to help make the internet safer for everyone. 
The idea came to Hari in 2014 when he learned that he was a victim of identity theft. Through the remediation process, he realized that digital security was a big problem with no comprehensive solution. The products that were supposed to help were confusing, difficult to use, and expensive. But, most importantly, no one product could give him all the solutions he needed.
He was inspired to start Aura, a company that gives people the peace of mind to know that they are safe online. Today, they serve over a million members worldwide.
Aura has already raised ~$500M in capital, has over 1.5M customers turning in $230B in revenue a year, with ~800 FTEs. Aura became a Unicorn with the last rounding of funding in June 2021.
Listen in to the full podcast episode to find out more, including:
Starting over
Staying safe in our new digital world
The importance of being intentional about building company culture
Hari's top advice when starting a business
SUBSCRIBE ON:
Facebook Comments