Adam Singolda is taking his adtech company public through a SPAC. They've already amassed over $1B in annual revenue, and with over $500M raised expect to keep on growing to become a household name.
On the Dealmakers Show, Singolda talked about his obsession with LEGO, spending five years in the financial desert, SPACs, and building your own team of superheroes.
Listen to the full podcast episode and review the transcript here.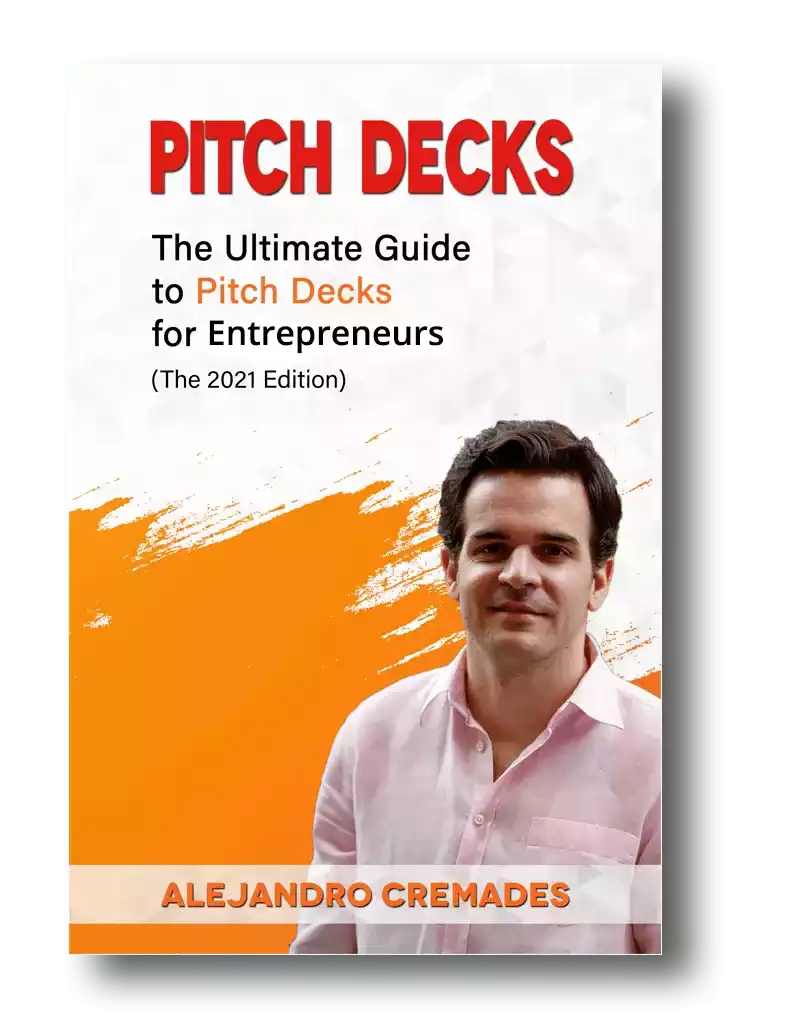 *FREE DOWNLOAD*
The Ultimate Guide To Pitch Decks
Here is the content that we will cover in this post. Let's get started.
Parenting and Startups
Adam told our audience that he has both learned a lot about entrepreneurship as a child from his parents, and from becoming a parent himself.
He was born and raised in Israel, the 'Startup Nation'. He describes it as a culture where everything feels possible, and it was okay to try and fail at things.
His family lived in a small town, where he was inspired by his father's passion for creating and music, and his hard work.
Now married with two kids of his own, he likens startup company culture to parenthood. Especially in that your behavior and example are what is really going to influence your kids and team, not what you say or stick up on the wall.
Adam is a big LEGO fan. His office is his Lego room, where he enjoys building with his children. His out-of-home office and company headquarters in New Jersey also sports Lego furniture.
In addition to his love of building blocks, he has also long had a passion for math and computer science.
What To Do When You Can't Find Anything To Watch On TV
If you've ever been frustrated by trying to find something to watch on TV, Adam Singolda shares your frustration. He decided life was too short for this time drain and decided to do something about it.
He envisioned a reverse Google, in which information, content, and products (like TV shows) should be searching for you, instead of how most people use search engines.
His mom wasn't exactly sure what he was talking about when he declared his idea, but she introduced him to an angel investor she thought may be able to help.
With that, he took off to New York City to be at the center of it all and created Taboola. Today, Taboola has offices in 15 countries. They have big partnerships and clients like Samsung, CNBC, and NBC.
Singolda says they are profitable and have achieved $1.2B in 2020 annual revenues, with $106m in adjusted EBITDA
Their vision is that one day you'll have Taboola in your car, on your TV, on your phone, and on the web, and that it will look a lot more like Instagram, WeChat, or TikTok than Google or classic banner ads.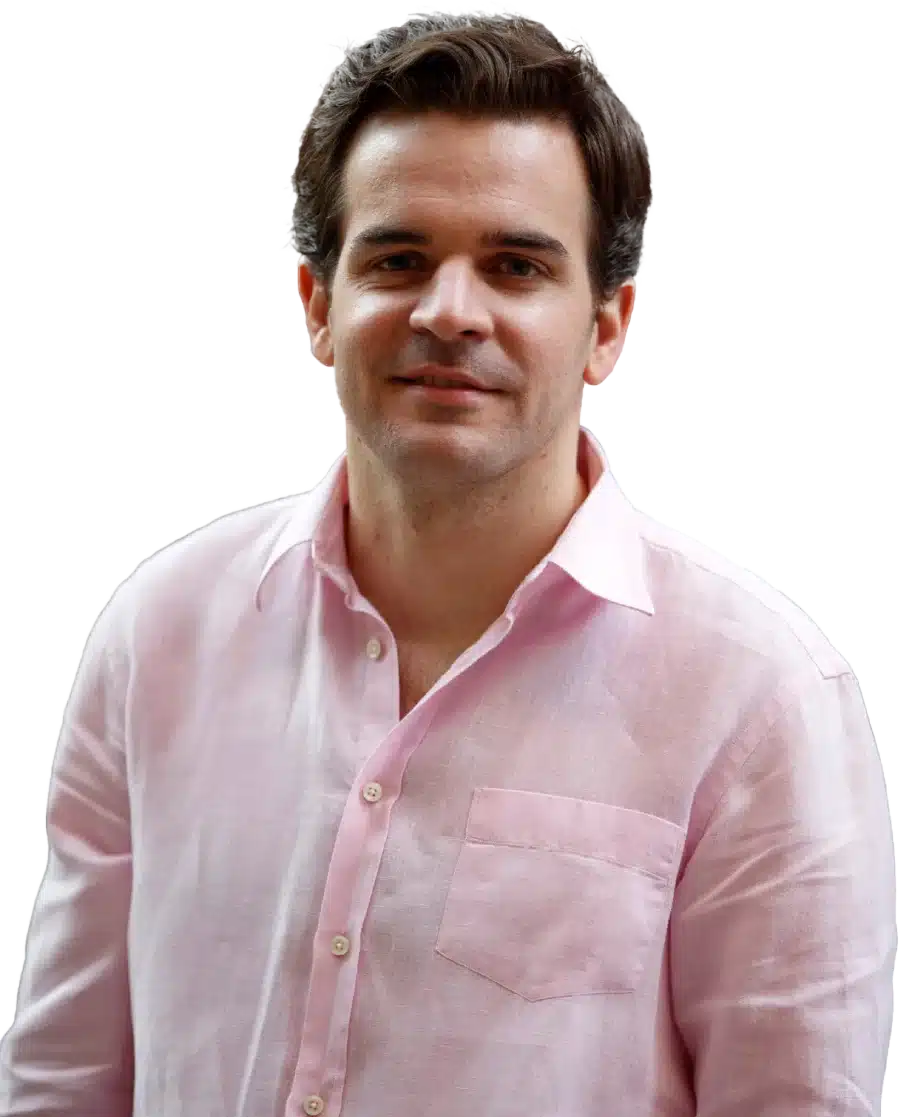 See How I Can Help You With Your Fundraising Efforts
Fundraising Process : get guidance from A to Z.
Materials : our team creates epic pitch decks and financial models
Investor Access : connect with the right investors for your business and close them
Finding Your Way Through The Desert
The early days of a startup can often be like marching through the desert. Just fighting through to find the next oasis to sustain you to the next.
It can feel like that trying to find product-market fit, but also certainly financially. Companies really only fail when they run out of money. All good startups almost run out of money at least several times on their journey.
Adam says Taboola dealt with that for the first five years. They almost ran out of money at least three times. At one point he says their own CTO invested, and that helped to attract other investors.
He says having a strong and connected team really helped to get through those times. Of course, today, Taboola has raised $160M before going public, and now around $500M as they go through the process of going public.
Storytelling is everything which is something that Adam Singolda was able to master. Being able to capture the essence of what you are doing in 15 to 20 slides is the key. For a winning deck, take a look at the pitch deck template created by Silicon Valley legend, Peter Thiel (see it here) where the most critical slides are highlighted.
Remember to unlock the pitch deck template that is being used by founders around the world to raise millions below.

Access The Pitch Deck Template
Your email address is 100% safe from spam!
In the early stages, he says that securing investments is all about people willing to bet on you as an individual, and your founding team. The idea, product, and everything else is far distant seconds to that.
Then at each stage, he says to focus on reaching out to those who will be excited about where you are at that stage. So far their investors have included the likes of Fidelity, Comcast, Bearing Capital, and Federated.
Even when it came time to go public, Adam says it was very much a decision and strategy based upon personal connections.
Look out for Taboola being traded on the Nasdaq as TBLA.
Building Your Team Of Super Heroes
Adam frequently refers to his team as being like the Avengers. In fact, his top advice before starting a business is to really focus on the team you are building.
He explains that it is hard for people to grasp just how much of a roller coaster the startup journey is. Everything is always changing.
You have to be incredibly mentally strong to stick with it. Having a great team as an anchor during those storms and changing tides really makes all the difference.
Today, he says Taboola has 300 people applying for jobs each day. They only hire around 1.5. Training is a big part of this process. Which means going through Taboola University when you are being onboarded.
He also cares much less about experience or a resume, than being passionate and having great potential. So, his hiring and interview process greatly relies on that instead of paper resumes.
Listen in to the full podcast episode to find out more, including:
Adam's hiring process and the questions he will ask you
Taboola's business model
Choosing a SPAC over a traditional IPO
What execution really means as a startup
SUBSCRIBE ON:
Facebook Comments