Eugene Danilkis has raised close to $175M to reengineer how financial and banking services are designed and delivered.
During our interview on the Dealmakers Show Danilkis shared his adventures into entrepreneurship, his perspective on taking risks, fundraising and growing as a startup CEO.
Listen to the full podcast episode and review the transcript here.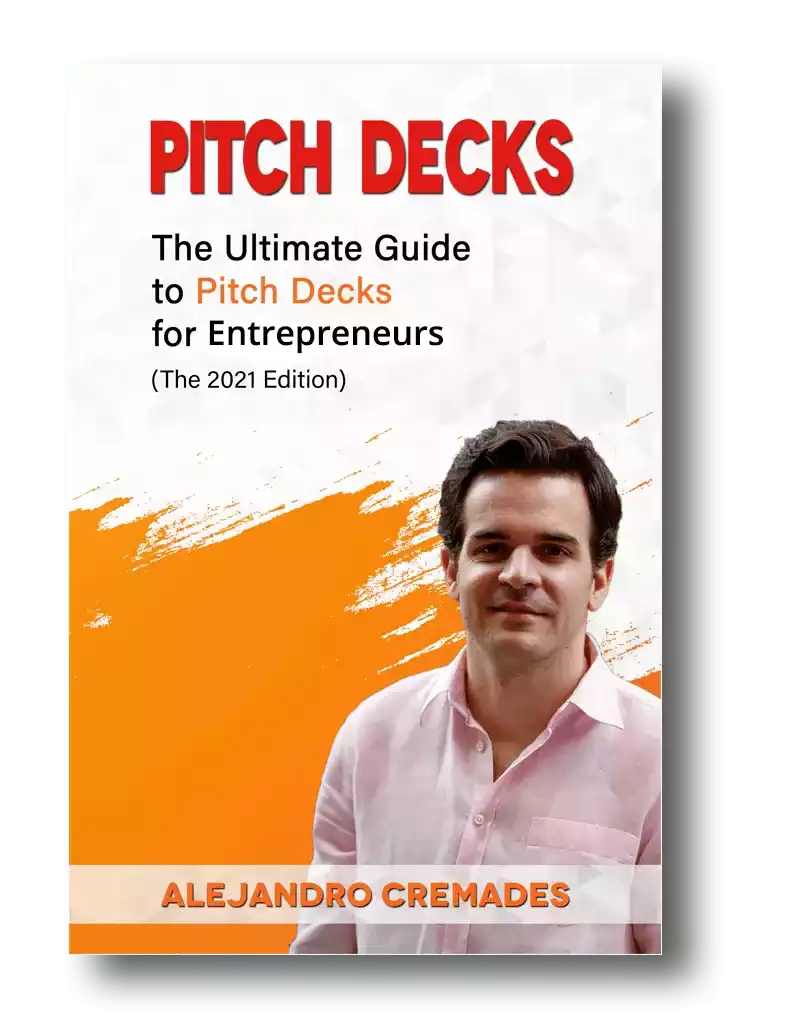 *FREE DOWNLOAD*
The Ultimate Guide To Pitch Decks
Travel & New Perspectives On Risk
Eugene Danilkis was born in Ukraine when it was still part of the Soviet Union. He didn't know why his parents were teaching him English when he was still barely learning to speak their native Russian language. It wasn't until they hopped on a train to leave the country when he was just seven years old that it all made sense to him.
After spending six months in Italy, they finally arrived in Canada, where he spent most of his early life growing up in Vancouver.
He says being thrown into a new culture and language actually motivated him to learn, and as quickly as possible. Partially for survival, but also to thrive, and because so many benefits came from it.
This big transition also gave Eugene a whole new perspective on risk. He saw the big risk his parents took moving their family halfway across the world to a completely new environment. When it came to thinking about entrepreneurship he realized that any potential downsides would be trivial compared to the risks his parents had taken to bring him so far already. He knew what hard was, and he wasn't afraid of failing at work.
He also credits his parents with offering tremendous support and encouraging him to go above and beyond in applying himself to his studies. That helped him excel in math and computer science.
After college he landed a job writing software that would be used by NASA on the International Space Station
After college he landed a job with the Canadian Space Agency, writing software for NASA satellites.
That experience again set the bar pretty high for what could keep him engaged and interested. Pursuing his Master's degree seemed like a new challenge worthy of taking on. Even more so when the opportunity arose to get his degree in the US at Carnegie Mellon.
It would be an exciting new adventure to embrace. One with more travel and learning ahead. A chance to start from scratch and explore. So, he gave up his apartment, got rid of his furniture, and got ready to take off with just what he could carry in suitcases.
That program ended up taking him to even more countries, including Portugal, Germany and Netherlands. A lot of the time was also spent working on banking software for a corporate sponsor.
Venturing Into Entrepreneurship
During this program Eugene and his co-founders learned a lot about the world of banking and finance. They saw a great opportunity to innovate and build on the technology side, and to have a big impact. They could see this huge trend happening. This was their chance to ride that wave.
So, again he leaped into a new adventure. Making that leap, and giving up a job, salary, and moving to a new place is what keeps most people stagnant, and on the sidelines.
From his experiences growing up, Eugene says there really was no downside. He could always go back and get a job if he really wanted to. In the worst-case scenario, at least he would get the chance to learn a lot. It was all upside potential.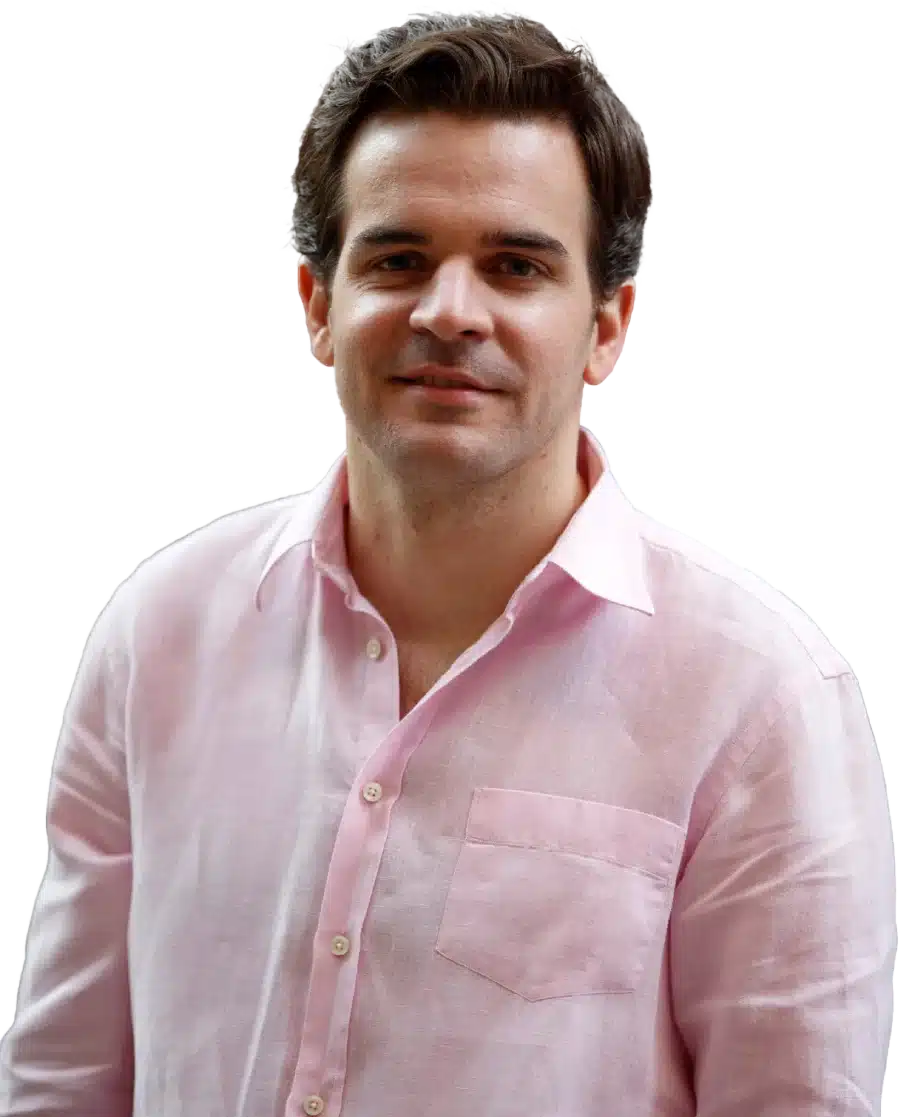 See How I Can Help You With Your Fundraising Efforts
Fundraising Process : get guidance from A to Z.
Materials : our team creates epic pitch decks and financial models
Investor Access : connect with the right investors for your business and close them
So, again he leapt into a new adventure. And together they started Mambu.
Mambu
They spent the first year bootstrapping and figuring out exactly what they were building.
The two of them used consulting and software development to pay the bills and keep their exploratory work running. They built a prototype and then found the backing of some angel investors. That made it real for them. Though it would still be several years before they really made it big.
In fact, looking back and considering his top advice for starting a business with this hindsight, he says he would spend less time trying to convince customers and investors of what they had built already and put more emphasis on transparently iterating and building customized solutions along with their paying customers and shareholders.
Eugene describes Mambu as a SaaS platform for banking like Salesforce is to CRM. The back-office system for banks, lenders, and other fintech businesses to design and manage how their products work. It is an accelerating space in which he sayshas  infinite evolutions as consumers and products change in the future.
To date, they have raised $175 million at a $2 billion valuation.
Storytelling is everything which is something that Eugene Danilkis was able to master. Being able to capture the essence of what you are doing in 15 to 20 slides is the key. For a winning deck, take a look at the pitch deck template created by Silicon Valley legend, Peter Thiel (see it here) where the most critical slides are highlighted.
Remember to unlock the pitch deck template that is being used by founders around the world to raise millions below.

Access The Pitch Deck Template
Your email address is 100% safe from spam!
Establishing Clarity & Focus
Some of the great takeaways from this podcast episode were how this entrepreneur approaches board meetings and his own evolving role as a founding CEO.
He describes being more intentional and how taking the time to be more clear about the priorities ahead can make a lot of difference in working with your board, and also ensuring you are doing a good job, at the right level as a leader.
For example, clearly and explicitly laying out your own job description with your cofounders each year, as your business evolves. As well as using that same clarity with your board to get the best advice from them, and the most out of your interactions with them.
Listen in to the full podcast episode to find out more, including:
The keys to surviving lean times to get through to the flush times in your business
How fundraising changes as you progress through funding rounds
How big the banking services space is
SUBSCRIBE ON:
Facebook Comments