Ali Ghodsi loves coding and creating things that have a massive impact on the world. One famous VC made him an offer he couldn't refuse. Ali is now co-founder and CEO of Databricks which is worth almost $3 billion.
In our recent interview on the DealMakers Podcast, Ali Ghodsi shared how he got started in tech, what made him leap into business, what it takes to raise half a billion dollars and become the CEO of a successful hyper-growth company.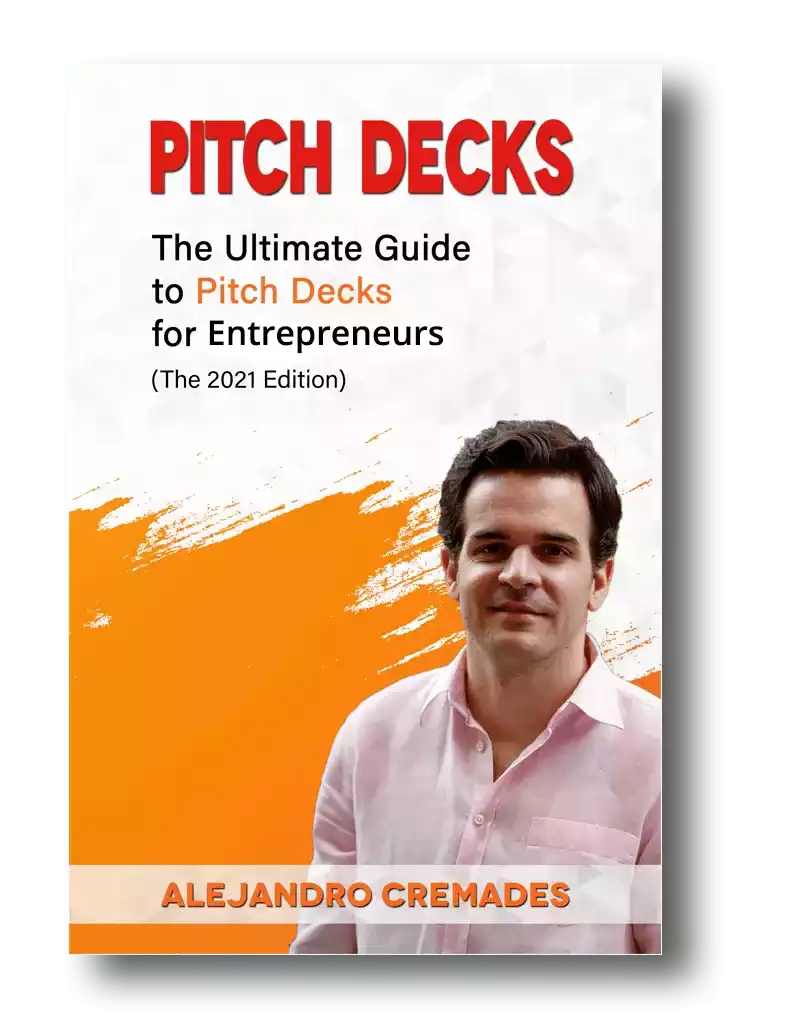 *FREE DOWNLOAD*
The Ultimate Guide To Pitch Decks
Here is the content that we will cover in this post. Let's get started.
Coding Life
Ghodsi was born in the middle of the revolution in Iran. At five years old his family was given 24 hours to flee the country. His parents secured a path to Sweden and they got out.
Not having a lot of money in their new circumstances, they ended up with a semi-broken Commodore 64. No games would play on it. So, Ali began doing what he could. He read the manuals, figured out he could still program on it and started coding.
By the time he was eight years old, he was writing games on his computer. He's been coding almost every day since.
Because he was staying up all night programming and conversing with people in the US, he had a 70% absence rate in high school.
When he arrived at university, his roommate explained that the business degree he was working on would make him Ali's boss one day. Ali wasn't a fan of ending up working for this guy. He got his MBA instead.
The Founders Of AI
Ali Ghodsi and his team are recognized as some of the true founders of machine learning and artificial intelligence.
After his MBA, he went on to his Ph.D. He and Ion Stoica from MIT began collaborating. They ended up working together at UC Berkeley.
They worked on early decentralized systems, the precursors to today's bitcoin. They started working on software for new data centers. Many of their projects are now being used by almost every enterprise on the planet.
One of their projects, Apache Spark, has become the largest open source project in data processing and was the foundation for Databricks.
The World-Changing Tech They Couldn't Give Away For Free
Just because you can create something amazing and valuable, doesn't mean that the world is just going to adopt it overnight.
They spent years in an uphill battle. Now, everyone is talking about Artificial Intelligence. They had even tied for first place in the Netflix competition. A machine learning algorithm test for Netflix' movie matching service.
They struggled for years. They canvassed Silicon Valley, trying to give away their technology. They offered it for free, not asking for any credit, and encouraged companies to commercialize and make money with it. They just wanted to impact the world for the better.
No one wanted to run with the ball being handed off by them.
Fundraising
Then Ben Horowitz, from the famed VC firm Andreessen Horowitz came calling. He told them he believed they could build a $100 billion company with their technology and wanted to invest. Though he said they would have to build the company themselves.
The team of six co-founders wasn't that interested in taking the money.
They thought they could do it for $200k. With that money, they could pay themselves small salaries and give a year to working on the project.
Ben Horowitz then walked in one day and said he'd be willing to value the company at $50 million and put $14 million in their bank account. Even then, the founders figured they could do quite well, just sticking most of that money away and collecting interest on it.
They've now raised $500 million, through a Series E funding round. Today their investors include Data Collective, NEA, Battery Ventures, Microsoft and of course Andreessen Horowitz.
Storytelling is everything in fundraising and Databricks was able to master this. Being able to capture the essence of what you are doing in 15 to 20 slides is the key. For a winning deck, take a look at the pitch deck template created by Silicon Valley legend, Peter Thiel (see it here) where the most critical slides are highlighted. Moreover, I also provided a commentary on a pitch deck from an Uber competitor that has raised over $400M (see it here).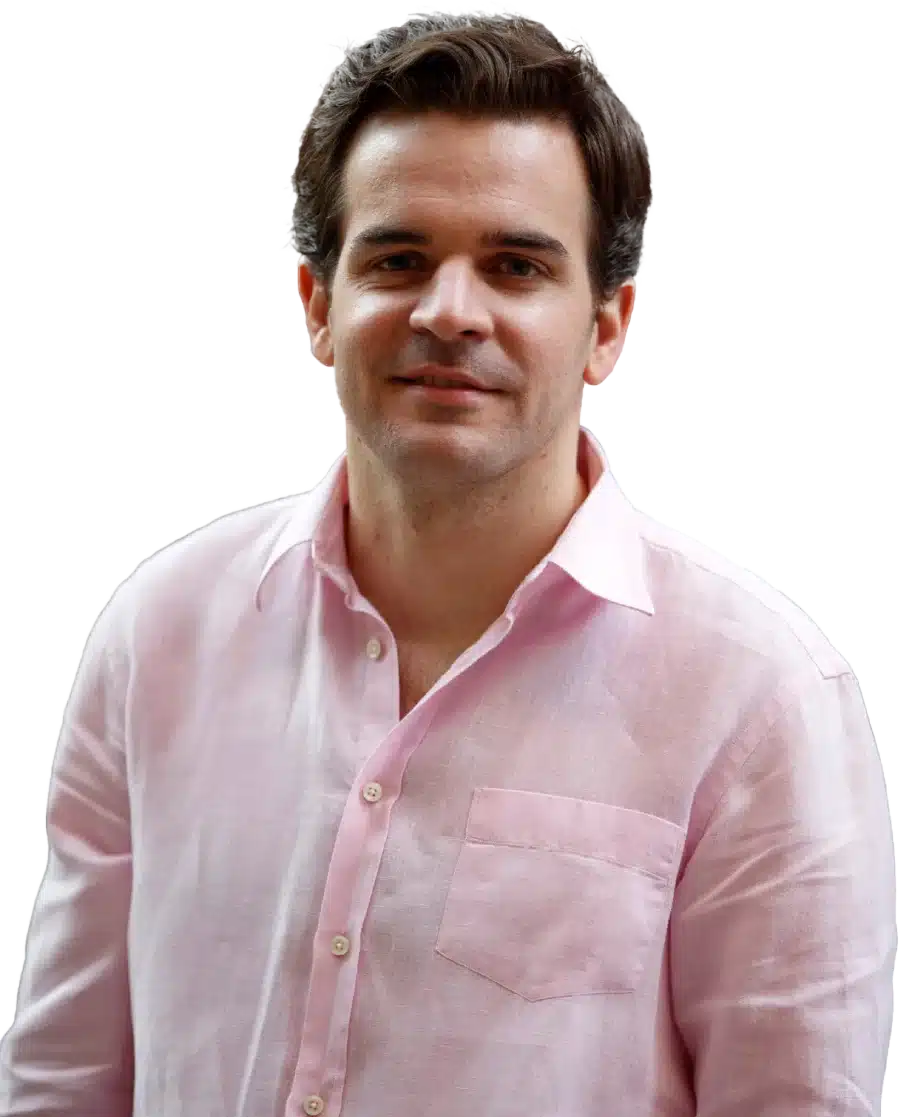 See How I Can Help You With Your Fundraising Efforts
Fundraising Process : get guidance from A to Z.
Materials : our team creates epic pitch decks and financial models
Investor Access : connect with the right investors for your business and close them
You can also make your own the pitch deck template that is being used by startups to raise millions by introducing your email below.
From $1M To $100M
They started coding and started bringing in super-smart engineers. Yet, Silicon Valley's competitors sowed a lot of FUD (fear, uncertainty, and doubt). They tried to hold them back and spread untruths about their software.
Then in 2015, the team participated in another contest. They took on the Sorting Challenge. They set a world record for the fastest ever time to sort a petabyte of data.
That got the media talking. The pendulum swung overnight. Suddenly, it became the most popular software.
Even when raising their Series D, the company barely had $1 million in revenue. Something investors were certainly concerned about. Then Ali Ghodsi took over as CEO.
From Engineer To Businessman
Ali had nothing to lose. From his perspective, when you have nothing to lose you can experiment with big changes. He did.
1. They pivoted to enterprise sales
They went all-in on the sales. They hired an enterprise sales leader. They thought, "who will pay you $10M if you improve something by 1% for them?" Who might pay $20M?
2. They hired a strong executive team
Ali hired 12 new executives who were over-indexed on experience. People who knew finance, sales, marketing, and customer success.
3. They focused on enterprise features
They created really valuable things they could sell.
They quickly hit $10 million in revenue, then $40 million, and in 2018 did $100 million. They are on track to double that this year. They've built an international team of nearly 900 people, and are still hiring.
Listen in to the full podcast episode to find out more, including:
Access The Pitch Deck Template
Your email address is 100% safe from spam!
The four ingredients of an effective CEO

The keys to a winning investor pitch

How hiring is different in a hyper-growth startup

Creating culture principles that give your startup a competitive advantage

The one most important thing Ali says he wishes he spent more energy on doing earlier
SUBSCRIBE ON:
Facebook Comments