Francis Davidson launched his startup while still in school. That company now has over 1,000 employees and is going public through a SPAC deal.
On the Dealmakers Show, Davidson shared with the audience his journey of going from jock to bookworm and entrepreneur. Plus, moving to America, raising capital, and the three levers for success.
Listen to the full podcast episode and review the transcript here.
Here is the content that we will cover in this post. Let's get started.
Curiosity Creates Entrepreneurship
Francis Davidson was born and grew up in the 'dormitory of Ottawa', Gatineau, Canada. His parents worked for the government, commuting to the big city from this bedroom town in Quebec.
It wasn't exactly the most entrepreneurial place to grow up. Yet, he says his parents gave him a lot of freedom and support.
They left all of the possibilities open and supported him through whatever he wanted to do. That included his mom remortgaging her home to help contribute to his startup's seed round.
Francis said he grew up being big on sports. Especially playing a lot of hockey. He doesn't even remember reading any books prior to his 16th birthday.
That all changed thanks to a French literature teacher. Francis says he was struggling with some text. Instead of giving him the answers, his teacher told him he had better start reading and expanding his vocabulary if he was to understand things.
He took up the challenge and became so fascinated with learning from books that he says he quickly left sports behind to become a bookworm.
Davidson says he didn't have a very high opinion of capitalist businesses in his younger years. Yet, he soon came to view them as the "ultimate intellectual challenge."
A quest that requires bringing together many disciplines, from finance to psychology. It was this penchant for learning, challenge, and the curiosity of solving problems that eventually led him to start his own business.
From Student Startup To Unicorn In 60 Months
At 18 going on 19 years old, Francis was trying to figure out what to do about an apartment for the summer.
It was in Montreal, which was a big university town, with a lot of seasonal guests. He became curious as to how he could potentially manage some of the apartments there, and help pay for his studies, and having a place to stay.
It started working. He looked for ways to scale what he was doing. At the time he didn't see any other hospitality brands providing an apartment or home rental experience.
Soon he was making as much as $30,000 during the summer. Enough to cover his living expenses for the whole year.
He entered a business plan competition at McGill University but got shut down before the finals. So, when the business hit $1M in revenues he dropped out of college.
After raising a Series A round for Sonder, led by Spark Capital, he made the move to San Francisco.
At the time of our interview on the Dealmakers Podcast, Sonder was on track to go public through a SPAC.
For others debating starting their own companies while in school, Francis says, "you have nothing to lose. And if it doesn't work, then you go back to college." Fortunately, he hasn't had to do that yet.
The 3 Levers Of Success
Today, Sonder is operating in 35+ cities, in 9 countries.
They are even redeveloping old office buildings and factories into custom venues for their rentals and hospitality brand.
The bricks are complemented by clicks, in a mobile app used to serve users, while the back-end technology stack aims to make operating more profitable and efficient.
Even though Sonder had to tragically lay off around 30% of its staff at the beginning of the COVID lockdowns, they still have a team of around 1,300.
Davidson says they have been able to hire some back as things have been opening up, and are betting on a future in which more global travel is the norm again.
At the beginning, Francis says that the move to the Bay Area was pivotal in finding great executive talent, and a support network.
Pros who had been involved in scaling businesses before, as well as fellow entrepreneurs who were going through the same journey as he was.
However, he says he isn't sure that the Bay Area is the place to be to scale a startup. Sonder has been hiring more and more outside of Silicon Valley, and back in Montreal.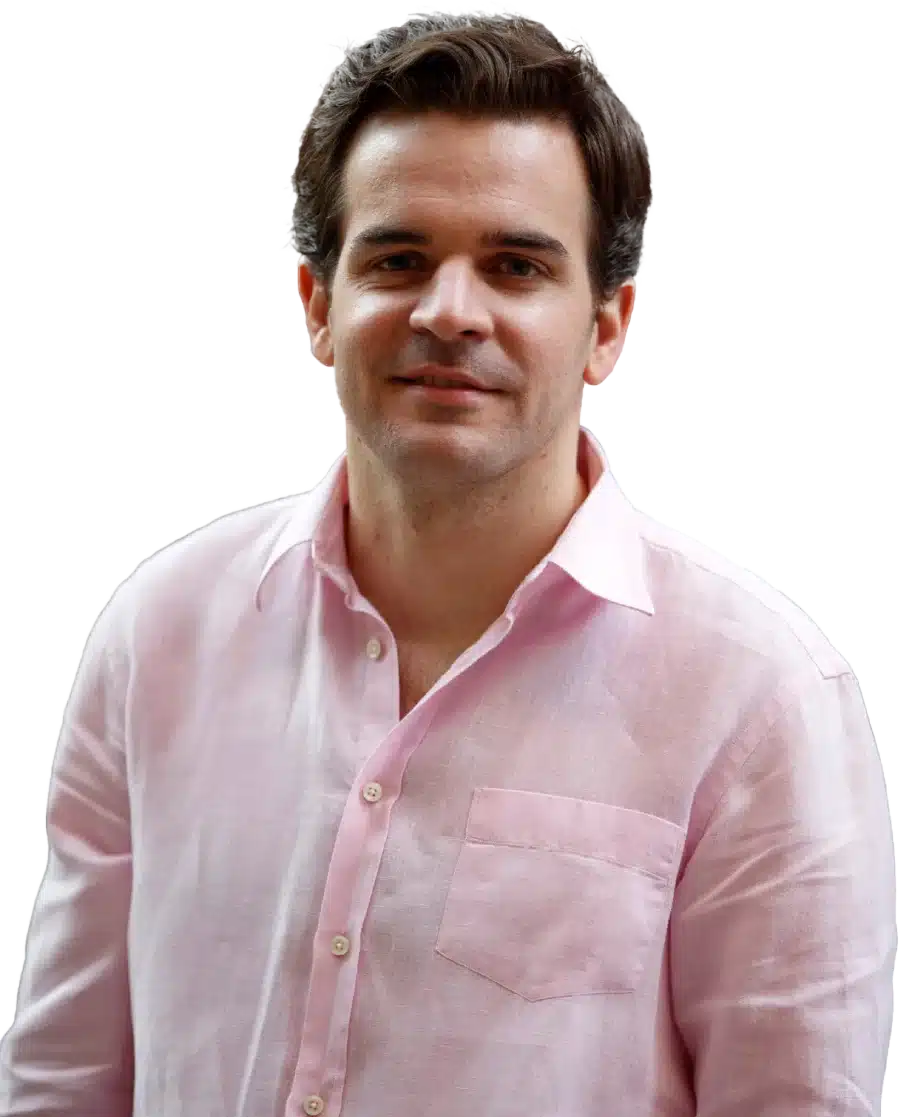 See How I Can Help You With Your Fundraising Efforts
Fundraising Process : get guidance from A to Z.
Materials : our team creates epic pitch decks and financial models
Investor Access : connect with the right investors for your business and close them
Hiring Talent From Silicon Valley & Montreal
For this entrepreneur, there have been three levers to really grow the company. Those are strategy, hiring, and culture.
He says he has spent around 40% of his time on recruiting and hiring. Though today, once you've surpassed that 150 employee mark, and especially 450, there just isn't time in the day to do that personally as the founder anymore.
When he has handled hiring and interviews personally, he says it is important to devise a process that is highly accurate at identifying the candidate's level of talent, as well as to accelerate trust and relationship building.
He loves when a candidate can teach him something during the interview.
The other key part of this, and especially when you can't personally interview every hire is to have a well-defined company culture and set of principles.
In fact, his top advice before starting a business center around really clarifying this part of your company well, and the behaviors which are acceptable and not.
That can not only help filter the ideal candidates but keep the company operating as you intend. Even when you are far removed from the frontlines.
Many companies punt formalizing their culture down the road. It may just be intuitive with your small co-founding team at the beginning.
Though delaying this will certainly lead to cracks and issues later on. It can be very impactful at the most pivotal moments, like the pandemic crisis, and when your company is trying to close a tough round of funding.
Raising Funding for Sonder
That company now has over 1,000 employees and is going public through a SPAC deal. The venture Sonder has acquired funding from top-tier investors like Greenoaks Capital, Sandy Cass, Inovia Capital, and Spark Capital.
Storytelling is everything which is something that Francis Davidson was able to master. Being able to capture the essence of what you are doing in 15 to 20 slides is the key. For a winning deck, take a look at the pitch deck template created by Silicon Valley legend, Peter Thiel (see it here) where the most critical slides are highlighted.
Remember to unlock the pitch deck template that is being used by founders around the world to raise millions below.

Listen in to the full podcast episode to find out more, including:
The book Francis wishes he would have read earlier
His blog writing on scaling your startup to $1B
Interviewing strategy and processes
What's important in fundraising as you graduate through different rounds
SUBSCRIBE ON:
Facebook Comments