Felix Van de Maele is on the forefront of driving the world's digital transformation. His startup has already raised over $300M to fund their growth in providing ever more in demand data services. 
During our interview on the DealMakers Podcast, Felix Van de Maele shared his journey, fundraising experience, and the differences between Europe and the United States for startups. Plus, who you should hire first and the Amazonification of data.
Listen to the full podcast episode and review the transcript here.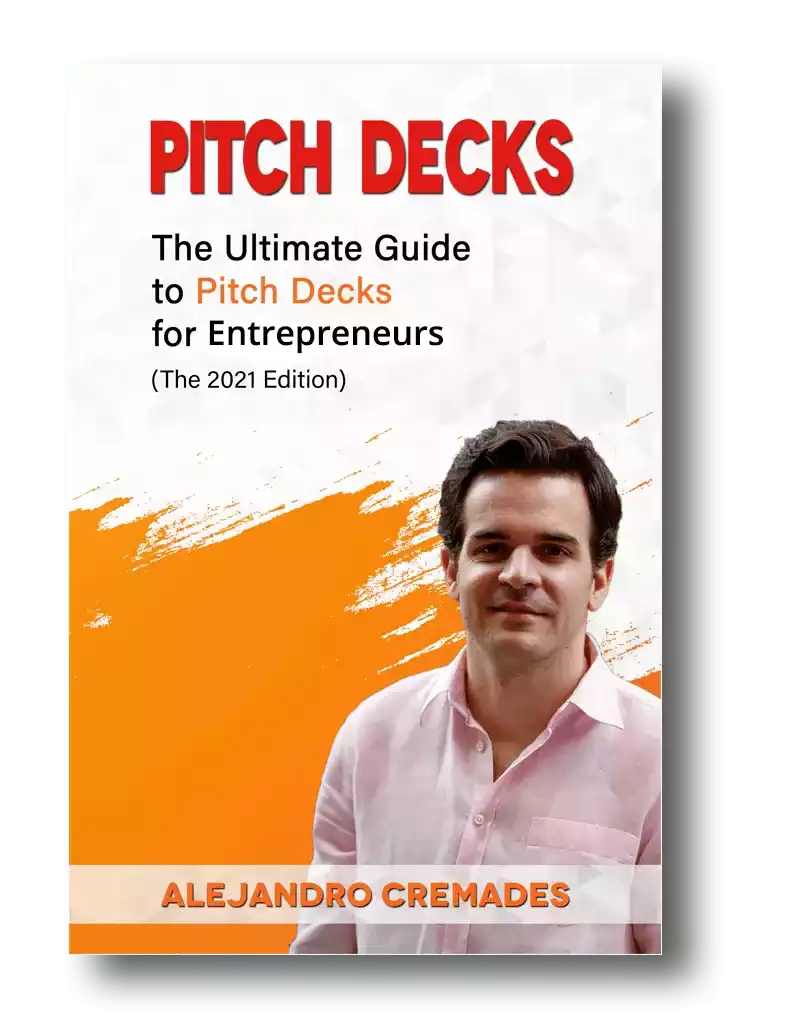 *FREE DOWNLOAD*
The Ultimate Guide To Pitch Decks
Here is the content that we will cover in this post. Let's get started.
Travel, Tech & The Thesis That Started It All
Felix Van de Maele was born to a lawyer and doctor in a small town on Belgium's coast. 
He still remembers the powerful feeling he got when we created and published his first website. As soon as his city got internet at ten years old, he was on it and creating. This experience set him off on an extended journey studying computer science.
After starting off studying in Brussels, Felix became passionate about seeing the world. He pursued several Master's degrees which took him around the world and back. He achieved advanced degrees in software engineering and management as well. He spent time in France, and Argentina, Mexico, Brazil, and back in Belgium.
His first thesis was on semantic technologies, and building a better search engine. His second was focused on data integration.
"If they can do it, why shouldn't I?"
At this point, Felix was facing several options. He could pursue a Ph.D. in a lab or go into banking or consulting. Having recently read a book on entrepreneurship that inspired him, he thought, "why don't I start a company? If they can do it, why shouldn't I?"
With his degrees in hand, he believed that if his startup didn't work out he could always go get a job the next day. That was a safety net that de-risked the option of starting his own business. 
Together with three other cofounders from his lab, they set out to start Collibra. None of them had any work experience. They were in love with the technology, but still didn't even have a problem to solve. They talked to others and got laughed at for the idea of an enterprise software startup. They were told "enterprise software is dead. No one is investing in enterprise software."
They began writing a business plan. After a year of preparation and 13 versions of their business plan, they raised a Seed round. 
Equipped with that capital, in June 2008 they quit their jobs. A couple of months later the global financial crisis hit. While they spent four years in survival mode, they actually found the crisis good for business and finding product-market fit. Major banks and financial services needed more data and had even more regulations to comply with. 
Still, those early days meant being very frugal, sharing hotel rooms, and demanding the most out of every euro. They got down to just two months of money left in the bank and had already cut founder salaries. Fear, anxiety, stress, you can imagine they were feeling all of it. Then in a last-minute coup they beat out IBM for a bid on a big contract by just 1,000 euros. That changed the game for them.
Today Collibra is an enterprise software company selling data intelligence, and working on the Amazonification of data. They offer a data catalog where people can shop for data. The company in essence accelerates trusted business outcomes by connecting the right data, insights, and algorithms to all Data Citizens.
The company's platform breaks down traditional data silos and opens up organizational data, provides trustworthy business intelligence, enabling users to find the data they need, collaborate on it, and easily understand its meaning.
Mastering The Entrepreneur's Mind Game 
Being an entrepreneur means being on an emotional rollercoaster. Anyone who tells you differently is lying. 
This doesn't change much from day one or the night before you launch through your Series C funding round to the night before you sign the papers to sell your company.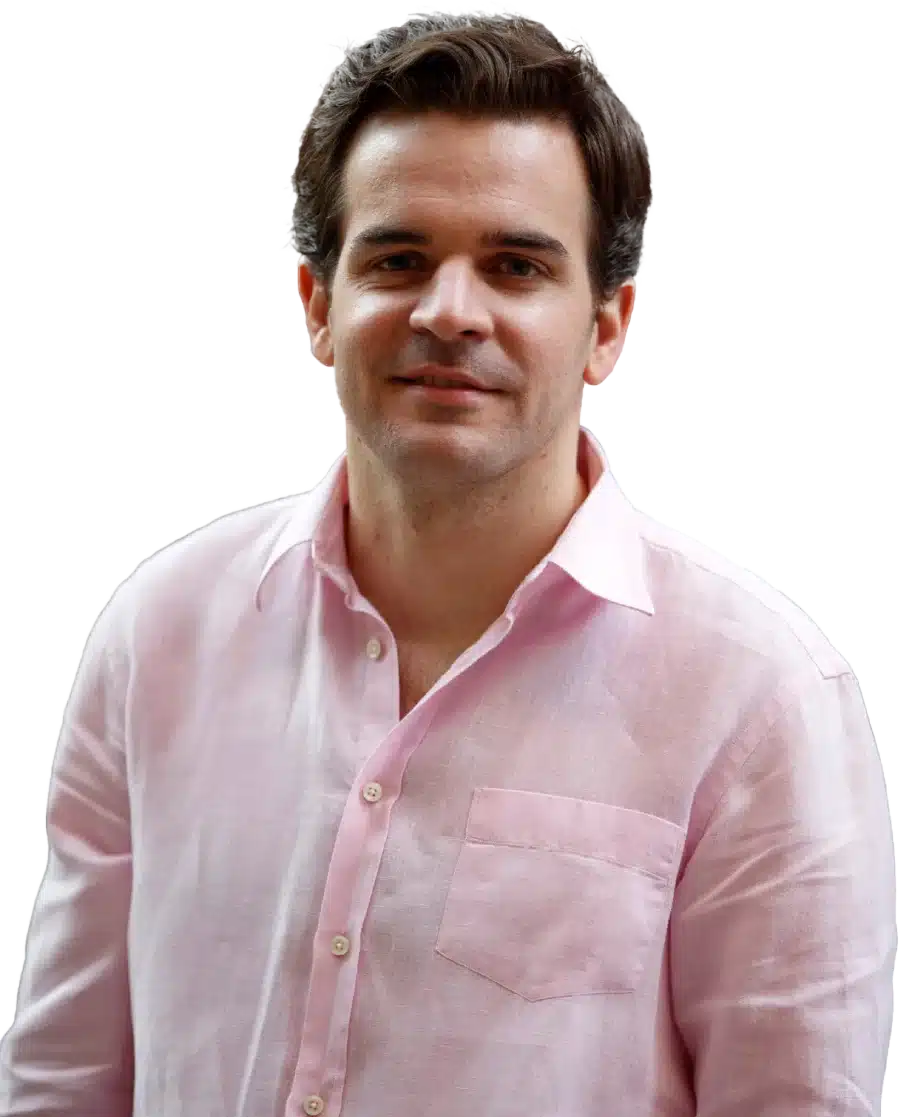 See How I Can Help You With Your Fundraising Efforts
Fundraising Process : get guidance from A to Z.
Materials : our team creates epic pitch decks and financial models
Investor Access : connect with the right investors for your business and close them
Felix notes that entrepreneurs are always mentally projecting forward. When you have a good day you are on top of the world, full of optimism and everything on the horizon looks bright. You are unstoppable. 
When something bad happens 20 minutes later your forecast is completely the opposite. It must be the end of the world, there is no future in this, what were you thinking?
Felix's advice is to:
Find balance and calm outside of your work

See this as a chance to build resilience

Maintaining a growth mindset and just being open to learning

Get comfortable with always pushing yourself outside of your comfort zone
Fundraising
So far Collibra has raised over $300M through a Series F round in the middle of the COVID pandemic. 
Storytelling is everything which is something that Felix was able to master. Being able to capture the essence of what you are doing in 15 to 20 slides is the key. For a winning deck, take a look at the pitch deck template created by Silicon Valley legend, Peter Thiel (see it here) where the most critical slides are highlighted.
Remember to unlock the pitch deck template that is being used by founders around the world to raise millions below.
Access The Pitch Deck Template
Your email address is 100% safe from spam!
His top tips are to:
Avoid having to negotiate from a place of desperation

Be building relationships and trust in advance

Expect rounds to take longer than you think

Raise the money when you don't need it
Who You Should Hire Next
Collibra has managed to grow at 100% a year while remaining profitable. They've now grown their team to 650 people. When you are growing like that your entire company has to change each year. You as a CEO have to change yourself each year. You can't be doing what you did last year. That doesn't serve anyone well. 
One of Felix's top pieces of advice is to hire that executive team early and get out of their way. 
Who should you hire first? He recommends:
Chief People Officer

CFO

Chief Revenue Officer,

Chief Marketing Officer

Chief Product Officer
Listen in to the full podcast episode to find out more, including:
How investor demands change between funding rounds

Why investors are seldom in a rush

Why they said no to selling their company

The Amazonification of data

The differences for founders in Europe versus NYC, and how to be prepared to scale into the US
SUBSCRIBE ON:
Facebook Comments