In a recent interview, we had the privilege of delving into the remarkable journey of Daniel Macklin, an accomplished entrepreneur whose path led him from the world of banking to the forefront of fintech innovation.
Born in the intellectual hub of Cambridge and raised just outside London, Daniel's early years laid the foundation for a career that would ultimately revolutionize the way people approach student loans and debt management.
Listen to the full podcast episode and review the transcript here.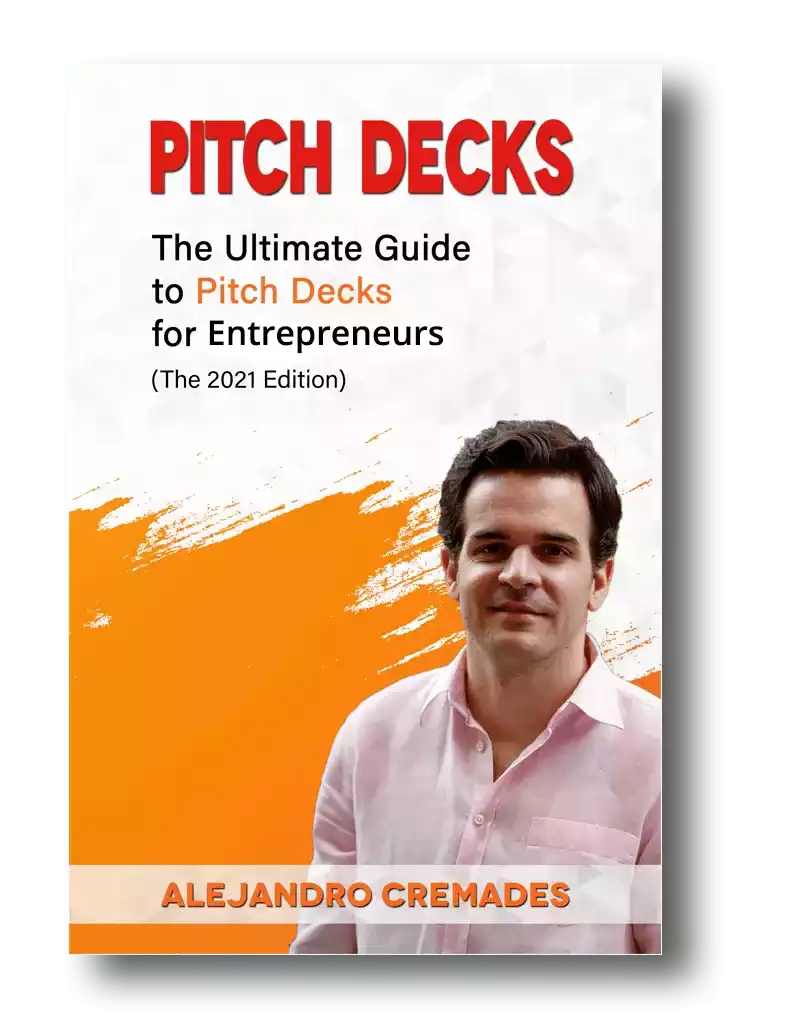 *FREE DOWNLOAD*
The Ultimate Guide To Pitch Decks
Early Years and Banking Roots
Daniel's upbringing in a bustling family, with two brothers and sisters, provided him with a solid foundation for the challenges and opportunities he would face later in life. With his father working in the bustling city of London in the banking sector, Daniel grew up with a keen interest in finance. It was this early exposure that set him on the path toward a career in banking.
Upon completing his university education, Daniel joined Standard Chartered Bank, a decision that would prove to be instrumental in shaping his future. The bank, though British, had a vast international presence, operating in 70 countries around the world.
This global footprint appealed to Daniel, as he sought opportunities to travel and gain diverse experiences. Over the course of several years, he found himself immersed in various cultures, living in places like Singapore and China and visiting over 20 countries across Asia, Africa, and the Middle East.
This period of his life not only honed his banking expertise but also broadened his understanding of people and cultures, providing invaluable insights that would later inform his entrepreneurial endeavors.
The Transformative Power of Education: Stanford and the Birth of SoFi
While Daniel's experience at Standard Chartered was enriching, his decision to pursue an MBA at Stanford University would prove to be a turning point in his career.
Despite being slightly older than the typical MBA candidate, the decision to attend Stanford opened up a world of possibilities. Beyond the academic rigor, the exposure to successful entrepreneurs ignited Daniel's entrepreneurial spirit.
Stanford's unique approach to education, particularly in classes like "evaluating entrepreneurial opportunities," provided the fertile ground for ideas to flourish. Daniel, alongside three other classmates, developed a concept that would eventually evolve into SoFi.
This innovative platform aimed to revolutionize the student loan landscape, offering a range of solutions to address the diverse needs of borrowers.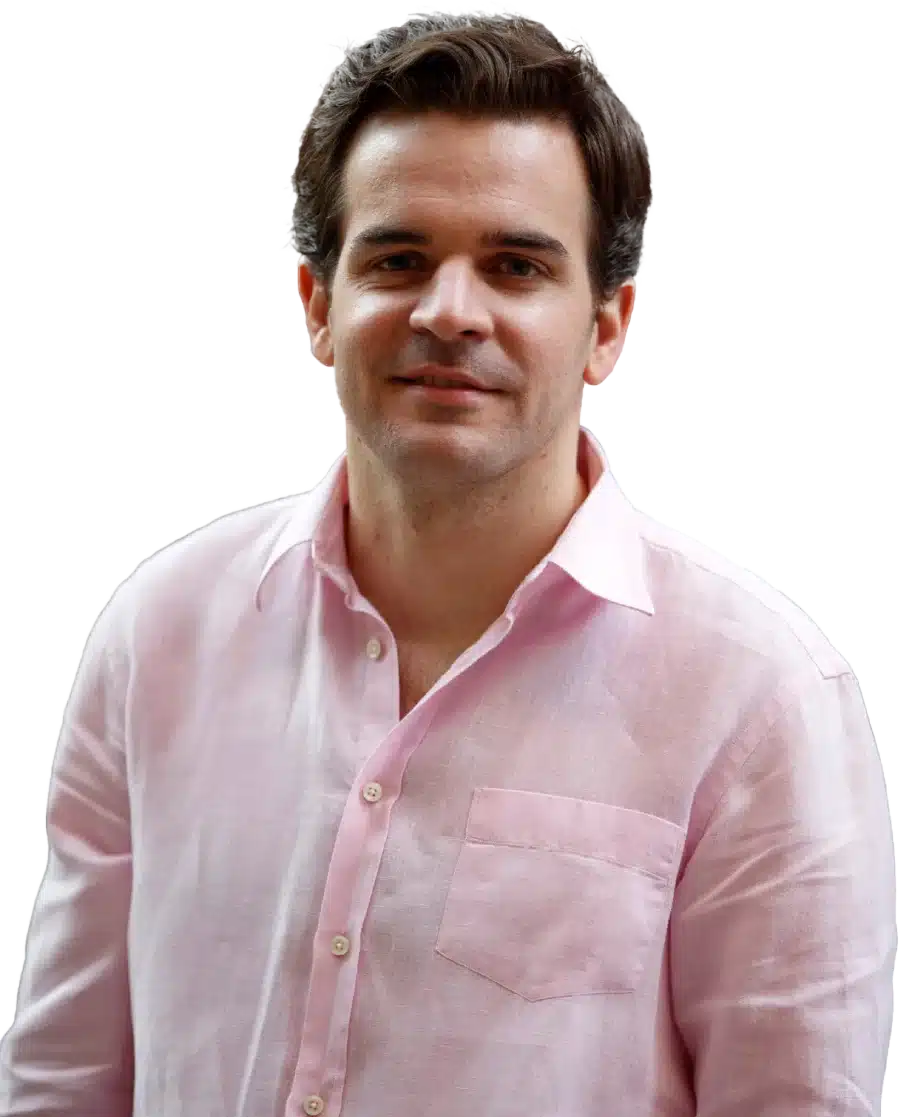 See How I Can Help You With Your Fundraising Efforts
Fundraising Process : get guidance from A to Z.
Materials : our team creates epic pitch decks and financial models
Investor Access : connect with the right investors for your business and close them
SoFi's Journey: Navigating Challenges and Achieving Milestones
SoFi began its journey by focusing on providing student loans, a financial lifeline for many pursuing higher education. The urgency to launch before the start of the academic year set a high bar for the team's efficiency and effectiveness. This pressure, though daunting, ultimately galvanized them to deliver results with precision.
One notable lesson from SoFi's early days was the need for strategic equity distribution. Looking back, Daniel acknowledges that they may have been a bit too generous with their equity at the outset. However, this initial decision laid the foundation for SoFi's subsequent growth and success.
With determined strides, SoFi raised substantial capital, propelling them to the forefront of the fintech industry. Within a year, they secured $100 million, and in just four years, they had amassed an impressive billion in SoftBank funding.
This influx of capital allowed them to scale rapidly and establish themselves as a leader in the industry.
Storytelling is everything, which is something that Daniel Macklin was able to master. Being able to capture the essence of what you are doing in 15 to 20 slides is the key. For a winning deck, take a look at the pitch deck template created by Silicon Valley legend Peter Thiel (see it here), where the most critical slides are highlighted.
Remember to unlock the pitch deck template that is being used by founders around the world to raise millions below.

Access The Pitch Deck Template
Your email address is 100% safe from spam!
Transition to Summer: Addressing a Broader Market
Recently, Daniel embarked on a new venture with Summer, a company dedicated to addressing the broader student loan market. While SoFi primarily focused on refinancing loans for a select group, Summer's mission is to guide borrowers through repayment options and maximize debt relief opportunities.
With over 120 federal and state programs available, Summer acts as a personalized advisor, ensuring individuals benefit from all available resources.
Board Dynamics: Supportive Guidance
As both an entrepreneur and a board member, Daniel emphasizes the importance of boards providing support rather than becoming obstacles. Boards should be resources for advice and facilitate connections while respecting the management team's expertise and vision.
Reflecting on his entrepreneurial journey, Daniel underscores the value of open and honest communication within a founding team. He advises addressing issues promptly and transparently, as avoiding them can lead to significant challenges down the road.
Even amidst the chaos of early-stage startups, swift problem-solving is crucial for success.
Conclusion: A Journey of Vision and Resilience
Daniel Macklin's entrepreneurial journey is marked by vision, risk-taking, and astute decision-making. From his early days in banking to co-founding SoFi and now leading Summer, Daniel's story is an inspiration for aspiring entrepreneurs.
It serves as a testament to the power of calculated risks, persistent problem-solving, and a commitment to innovation.
Listen in to the full podcast episode to find out more, including:
Early exposure to finance and a global perspective shaped Daniel's trajectory from banking to entrepreneurship.
Stanford University's dynamic entrepreneurial ecosystem provided the spark for SoFi's inception.
Urgency and focused execution were pivotal in SoFi's successful launch, emphasizing the importance of timely delivery.
Strategic equity distribution laid the groundwork for SoFi's rapid growth, offering a crucial lesson in startup financing.
Boards should offer support and resources while respecting the management team's expertise, fostering a symbiotic relationship.
Open and honest communication within a founding team is essential for early-stage startups to navigate challenges effectively.
Summer's mission to guide borrowers through student loan management reflects a commitment to broader financial empowerment beyond refinancing.
SUBSCRIBE ON:
Facebook Comments