Stuart Landesberg has raised millions in startup capital to create a new consumer-driven experience that puts more products in homes that are good for them and the environment.
As a founder Landesberg has learned a lot about leadership, teams, and scaling startups. We caught up on a new episode of the DealMakers podcast, where he shared how he got started, what he's learned about working with the best investors and the perseverance it takes to build a venture that really makes it.
.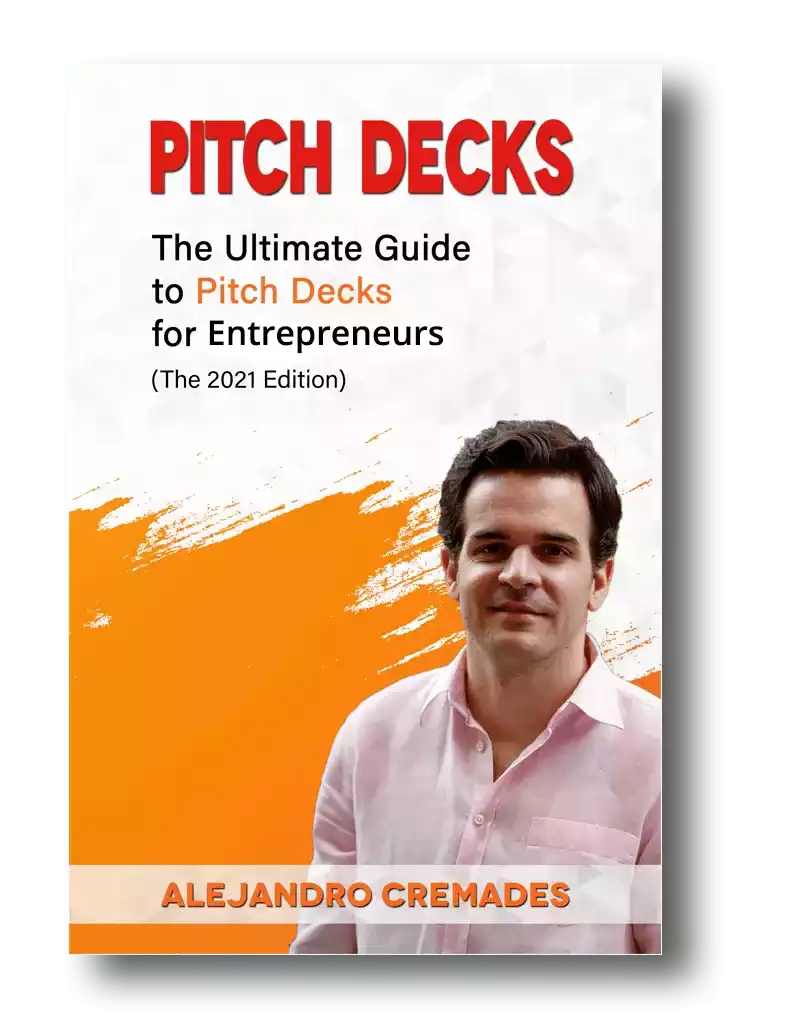 *FREE DOWNLOAD*
The Ultimate Guide To Pitch Decks
Here is the content that we will cover in this post. Let's get started.
What Makes A Great Company That Can Last?
Stuart Landesberg graduated from Amherst College and went to work at Lehman Brothers at probably the worst time in history. From his perspective, the experience was certainly "educational."
Despite the fact that Lehman nose-dived into bankruptcy soon after he arrived, Stuart told the DealMakers audience that there were a lot of great lessons gleaned from that time.
From Stuart's point of view, firstly, even though giant companies like Lehman can appear somewhat bulletproof, they are still vulnerable. Size and public perception of being 'successful' don't mean that bad things can't happen. That also means never taking things for granted when your business seems to be going well.
Even at the scale of Lehman Brothers, Landesberg says he found that business is still just the combination of collaborative efforts of a lot of great people. It is still very personal.
Following that experience, he had stints at Vincraft Group and private equity firm TPG. There he had the chance to meet a ton of brilliant executives and entrepreneurs in a very short amount of time and on both sides of the table.
There he learned a lot about the patterns of successful CEOs and mergers. He found the most successful were the leaders who were most passionate about their people. As well as the operators who really understood their consumer and were able to execute on those insights with great decision-making. It was really the difference-making factor in an industry.
He also took away the value of comfort with intellectual honesty. Which can be an unusual but highly valuable skill in this environment. Specifically being able to acknowledge uncomfortable truths.
In Search Of Sustainability
Next for this entrepreneur was starting Toro Investment Partners. A venture with an eye on long-term investing, looking for companies that had sustainable, competitive advantages, and that would do in the public markets what Stuart and his partner had been doing at TPG.
Stuart says he has always cared deeply about sustainability. Something he picked up from his parents at a young age.
He realized that what is found on the shelf at most grocery and retail stores is driven just by big brands that have extraordinary marketing budgets and hundreds of billions of dollars of trade stand. It is not necessarily a reflection of the values of the consumers who shop in those stores, or what they really want if they have the choice.
He also saw that products in the sustainable category are still almost 90% offline. At the apex of these two trends, Stuart saw the possibility of a very big business possible that would have a positive impact on the world. Stuart shard this is a big vision that many have, but few have gained traction on.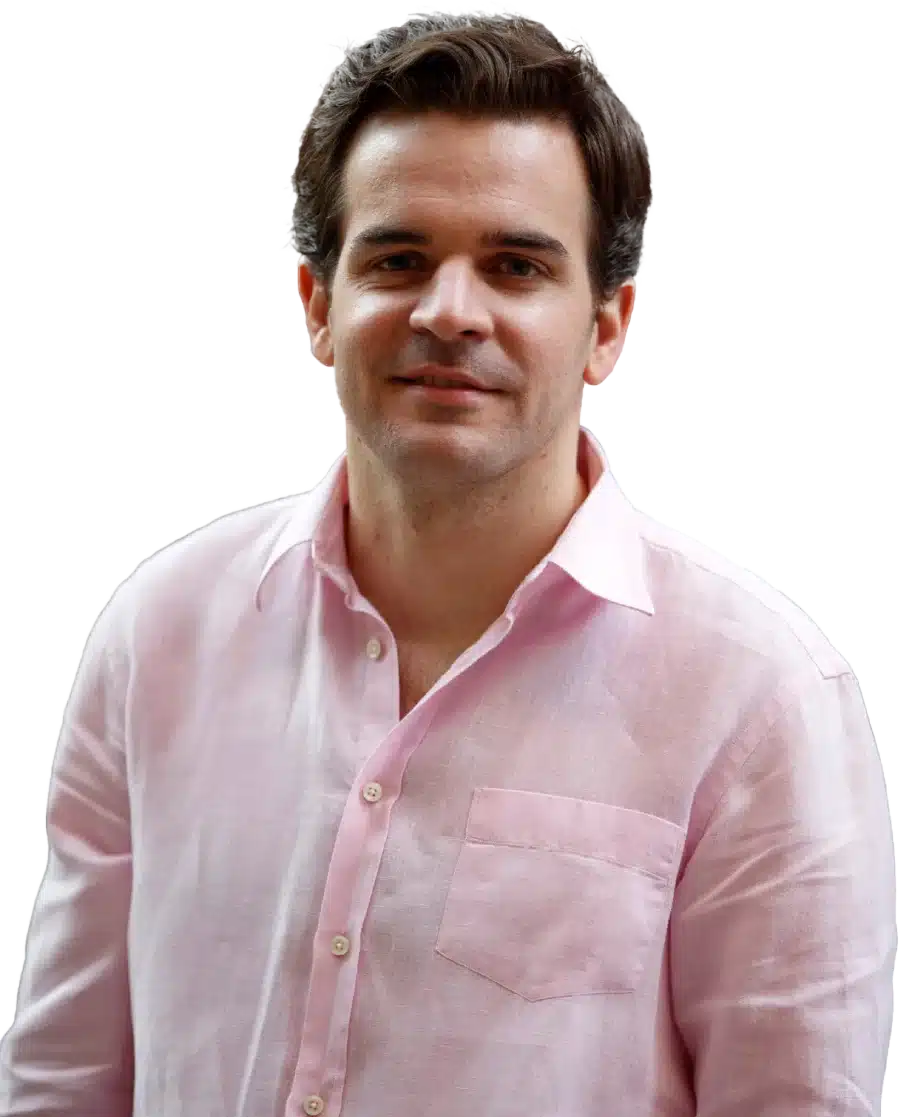 See How I Can Help You With Your Fundraising Efforts
Fundraising Process : get guidance from A to Z.
Materials : our team creates epic pitch decks and financial models
Investor Access : connect with the right investors for your business and close them
So, together with two cofounders from his high school days, Jordan Savage and Chris Clark, they launched Grove Collaborative.
The Ingredients To Scaling A Successful Startup
Much like growing anything, Stuart soon found out that wild success isn't always as fast to come as is usually made out when people talk about startups.
They spent a lot of time getting to know their customers.
Stuart recalls almost two dozen times that they almost ran out of money. It was four years of grinding before they closed their Series A financing. A point at which he had amassed more on his personal credit card debts than the company had in cash.
They determined that "The only way out is through." They made it.
They built a culture of constant improvement and constantly chipping away at the challenges. It wasn't until year five that things really began to work incredibly well and scale.
For their Series A, Stuart recalls talking to 156 firms. They got one term sheet. Though that created the catalyst for going on to raise hundreds of millions of dollars.
The company has raised now over $200 million at a $1B+ valuation from investors like Norwest Venture Partners, Mayfield Fund, General Atlantic, Marc Bell Ventures, Greenspring Associates, Nextview Ventures, and Bullpen Capital to name a few.
Storytelling is everything which is something that Stuart was able to master. Being able to capture the essence of what you are doing in 15 to 20 slides is the key. For a winning deck, take a look at the pitch deck template created by Silicon Valley legend, Peter Thiel (see it here) where the most critical slides are highlighted. Moreover, I also provided a commentary on a pitch deck from an Uber competitor that has raised over $400M (see it here).
Remember to unlock the pitch deck template that is being used by founders around the world to raise millions below.
Access The Pitch Deck Template
Your email address is 100% safe from spam!
The Value of Great Investors
Grove has found great value in their investors, but it has been much less to do with the actual money than being able to recruit top talent and finding skilled partners in their success.
As Alfred Lin at Sequoia says, oftentimes the companies in the space that have raised the least money are the long-term winners because they have to focus on their consumer more.
When it comes to funding your venture Stuart says these are the three things that make an investor great.
1. The transparency goes both ways. So, you can be honest with them, them with you, and you find authentic alignment.
2. A long-term perspective.
3. Engaged investors who are willing to jump in and help make things happen whenever you need them
Today, Grove has around 1,400 people working at the company. They have seven locations across America, over 1,000 SKUs, and ship to hundreds of thousands of customers each month.
Listen in to the full audio to find out more about:
What makes a solid board

The virtuous cycles that happen when A-players hire A-players

Who the real leaders are in your business

How to show up for work every day if you don't want to lose your success

The embarrassing moment when Stuart realized he wasted too much time on their splash page, and what you should do instead
SUBSCRIBE ON:
Facebook Comments