Marco Zappacosta has raised $400M for his marketplace startup that is unlocking the largest industry digital hasn't fully solved yet.  
If you think a billion dollars is big business, Zappacosta's already successful business is still just at the beginning of revolutionizing the trillion-dollar-plus human services industry.   
Marco and I got together for an exclusive episode of the Dealmakers Show. He shared what it's like to grow up in Silicon Valley, doing the hard things, what you need to know about startup fundraising, and the benefits of following your passions, even if you never make a business out of it.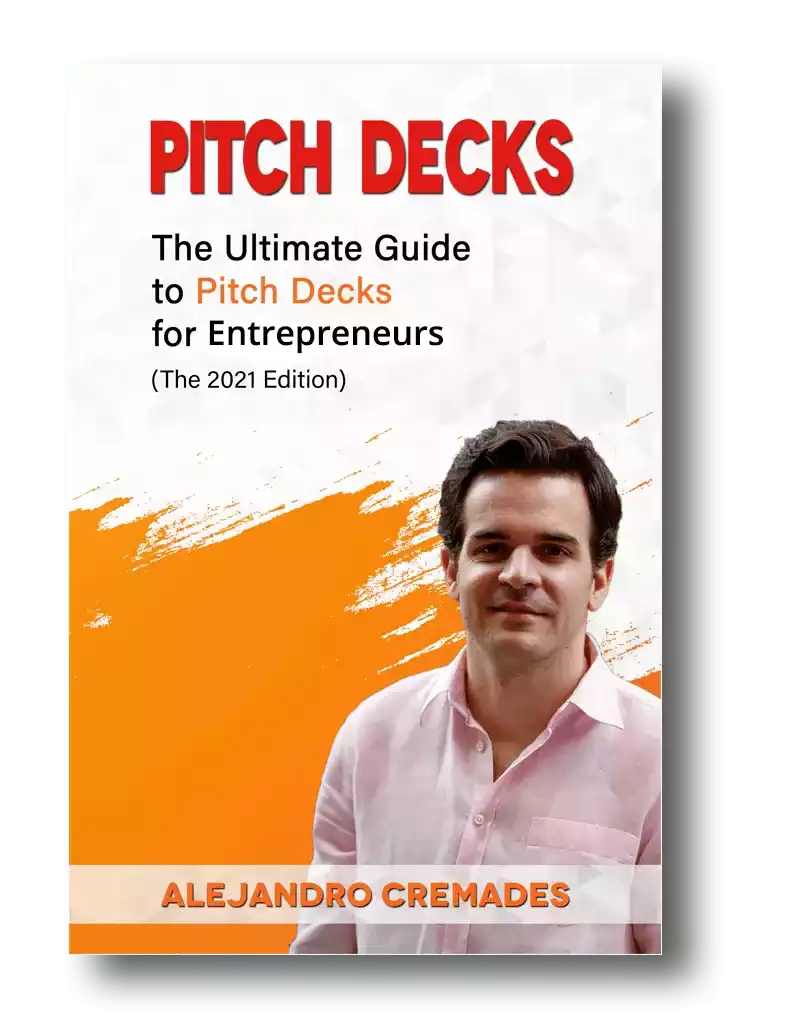 *FREE DOWNLOAD*
The Ultimate Guide To Pitch Decks
Listen to the full podcast episode and review the transcript here.   
Here is the content that we will cover in this post. Let's get started.
Born & Raised In The Valley  
Zappacosta is one of the few real native Silicon Valleyians that you'll ever meet.   
He had the great fortune of being born to two entrepreneurs and software engineers. They showed him it was possible to be a tech entrepreneur. They demonstrated that even regular human beings can achieve impressive accomplishments. That gave him a lot of confidence and belief from an early age.   
At dinners, there were no kids' tables. Marco's mother firmly believed the children should be present to the conversations the adults were having. So, high-level business and tech startups were just a part of everyday conversation in his home.   
The one thing that he says really stuck with him was that his parents stuck with their companies for 20 years. He saw just how much you could accomplish when you dedicate yourself to something for a long period of time. An insight that certainly shaped him for building his own venture.   
He believes the entrepreneurial journey shouldn't be limited to a couple of years or betting on overnight success. To have an impact at scale is a long term game.   
That's in stark contrast to many of the entrepreneurs he's seen a move to the valley and the type of people trying to get into the game in recent years. While valuable, the TechCrunch style hype out there has definitely drawn a different crowd with different expectations and aspirations.   
Finding Your Cofounders  
As with most teenagers, Zappacosta didn't see himself going into the family business.   
He liked science. He moved to NYC to attend Columbia and study neuroscience, with the anticipation of becoming a research scientist.   
Then he spent a summer working in a real lab and discovered what that type of work and life was really like. It is extremely repetitive work, it's very nano focused, and for someone entrepreneurial, it was deeply boring.   
He still loves science and appreciates those that do the work. Though it was a moment of reflection and wake up call to what he really wanted to do and for life to be like.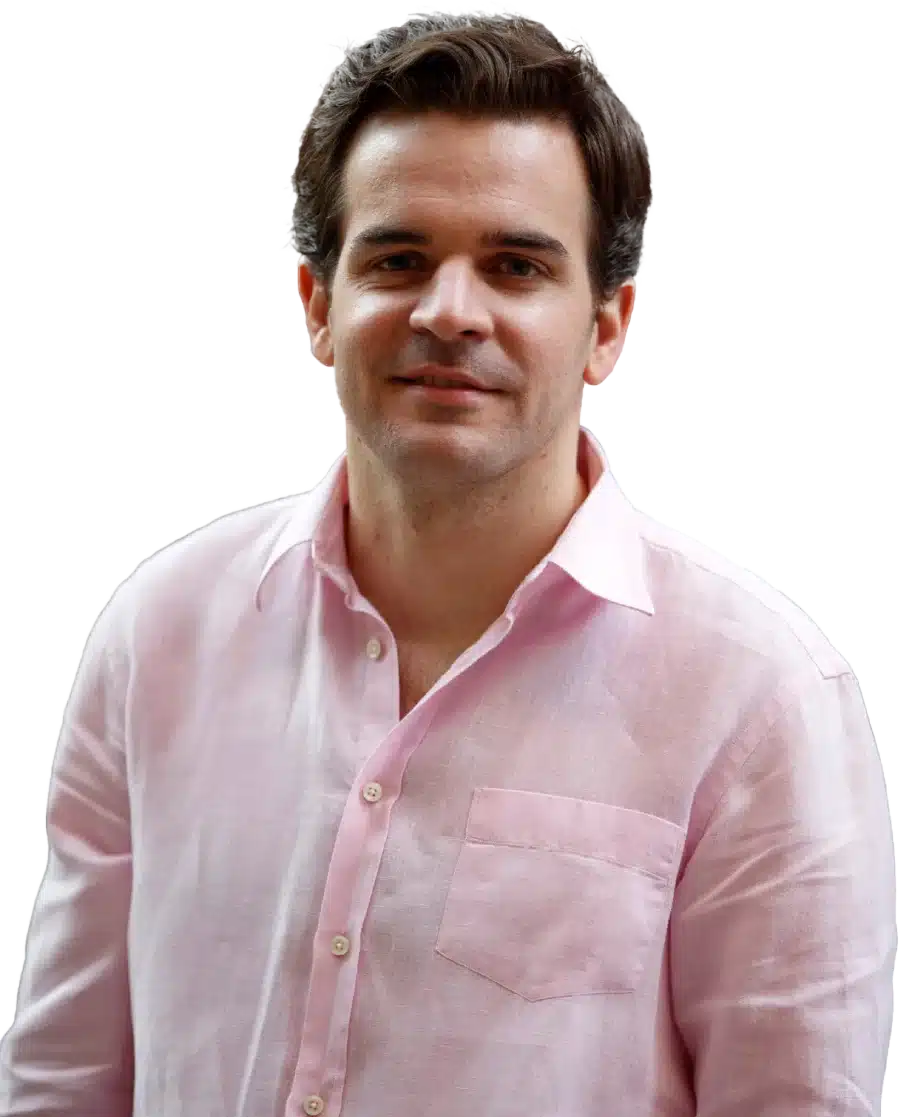 See How I Can Help You With Your Fundraising Efforts
Fundraising Process : get guidance from A to Z.
Materials : our team creates epic pitch decks and financial models
Investor Access : connect with the right investors for your business and close them
He began exploring new things. He found a passion for Social Security and pension reform. He began writing about it in the campus newspaper. He and a friend he met through this content ended up taking a semester out to start an organization to advocate for reforming these things.   
They discovered the pleasure of building something out of nothing and rallying people around a shared idea. They found out they didn't want to work in politics.   
Together they began contemplating how they could have just as large an impact, but with more control over their path.  
Although they never did pursue these financial reforms (at least not yet), they did become cofounders in one of the biggest tech startups ever built.   
Even though following your passions may not make a great business, Marco encourages everyone to indulge in these curiosities. In the worst-case scenario you may be lucky enough to meet other passionate people, and spark new ideas to work on together.  
Starting A Company, Without A Business Idea  
It may sound crazy, but it is a trend I've been seeing more hyper-successful entrepreneurs leaning into.   
Marco and his cofounder decided to start a company. They didn't know what it would do yet. They just wanted to do something together and knew they would find the right opportunity if they committed to following this path. It's not actually that much different to how Amazon and Microsoft started.  
That choice got a lot easier when the great recession showed up and there weren't any jobs to go apply for anyway.   
The duo moved in together so that they could continue brainstorming and exploring new ideas.  
They started looking at what was broken in the world, and would inevitably be fixed by technology.   
They began working on a financial startup idea. Then Mint popped up with the same business idea and was a huge hit. Even though they missed out on that opportunity, it gave them confidence in their ideas.  
They are now very thankful that happened because they stumbled onto an even bigger and better business idea. A concept that has become Thumbtack. A marketplace business that connects consumers with professional services like plumbing, roofing, cleaning and more.   
Fundraising For Marketplace Businesses  
Thumbtack began by raising a friends and family round. Then they brought in some great Silicon Valley angel investors. Everyone was telling them to be laser-focused on solving the notorious chicken and the egg problem that faces all marketplace ventures.   
They did. Only when it came to trying to raise a Series A round of funding, investors were pushing back. At least 40 investors said no. Series A level investors wanted to see monetization. They learned a hard lesson about the difference between listening to your past investors and getting ready for what your next round of investors are going to want. They got scrappy and monetized.   
A few investors were impressed with the way they jumped on the challenge and made things happen. That's the type of team you want to invest in.   
So far they've now raised $400M from investors including Sequoia, Google, Tiger, Baillie Gifford, and Javelin. Storytelling is everything which is something that Marco and his team were able to master. Being able to capture the essence of what you are doing in 15 to 20 slides is the key. For a winning deck, take a look at the pitch deck template created by Silicon Valley legend, Peter Thiel (see it here) where the most critical slides are highlighted.
Remember to unlock the pitch deck template that is being used by founders around the world to raise millions below.
Access The Pitch Deck Template
Your email address is 100% safe from spam!
Today, Thumbtack has nearly 900 employees from San Francisco to Salt Lake City and the Philippines. They are processing a billion dollars a year, in what is a trillion-dollar market in the US alone.   
Listen in to the full podcast episode to find out more, including:  
Rebuilding your plane while it's flying

Tough decisions when building a generational business

Marco's advice for going through a pivot or rebrand

Mastering the supply and demand in marketplaces
SUBSCRIBE ON:
Facebook Comments