Matthew Scullion got an early start in entrepreneurship. Even though he grew up far from SIlicon Valley, his latest company has raised hundreds of millions from top VCs. Now one of the first unicorn companies from his corner of the world, his venture serves fast moving small businesses and global corporate giants alike.
On the Dealmakers Show, Scullion shared what a business and being a CEO is really about, the biggest enemy of fast growth startups, how many fundraising pitches you need to make to get the money, and the value of integrity and working hard in every job. Plus, the antidote to the entrepreneurial spirit––in case you want to ignore your calling.
Listen to the full podcast episode and review the transcript here.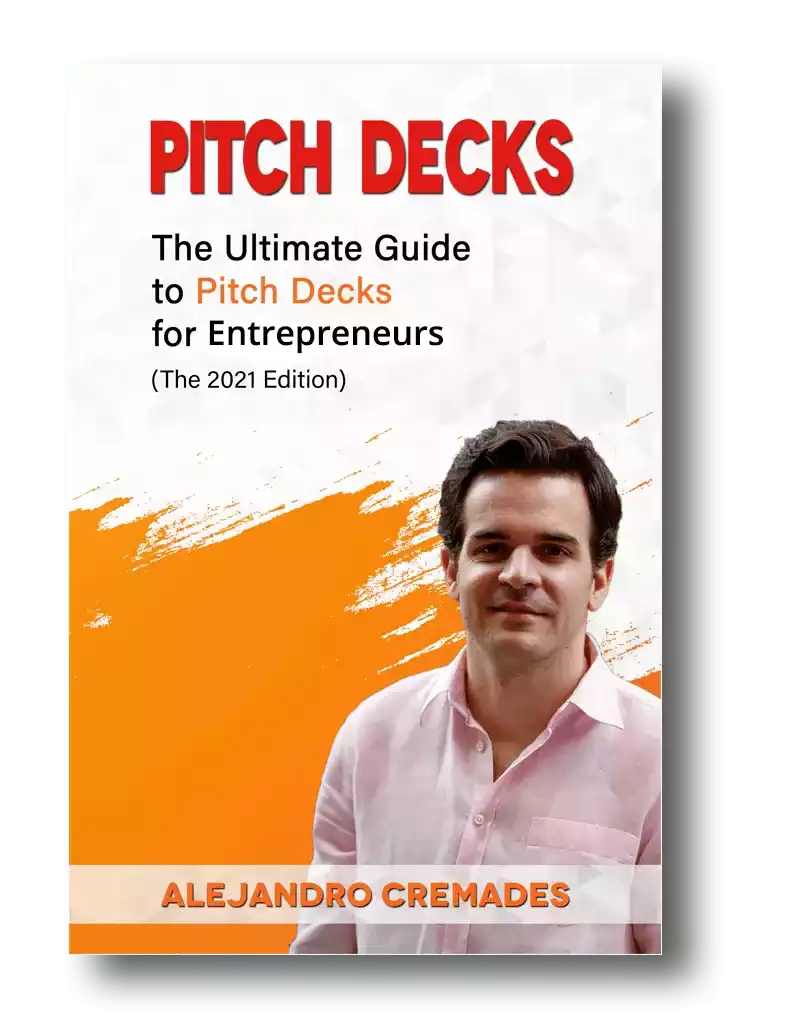 *FREE DOWNLOAD*
The Ultimate Guide To Pitch Decks
Here is the content that we will cover in this post. Let's get started.
From $3.43 An Hour To Unicorn Status
Matthew Scullion has now built one of the first unicorn startups to come out of Manchester, England. It is the city he was born in, and first discovered technology.
Many people don't know that it was not only the hub of the industrial revolution, but is home to the invention of software, and the world's first stored program computer, at Manchester University.
Scullion was studying for his A Levels in high school when he got the chance to go out and get work experience from a local fashion and apparel business. They liked his energy and offered him a summer job. 
They gave him a laptop and a desk, which he used to teach himself how to code. By the end of that summer the company fired the consultant they were paying over $800 a day, and gave him the job for around $3.43 an hour.
A few months later his direct boss announced that he was leaving to launch a startup, and invited Matthew to come along with him. 
It seemed like a good opportunity to learn, with little downside risk. Worst case scenario he could always go back on his previously planned path of attending university and a more traditional career.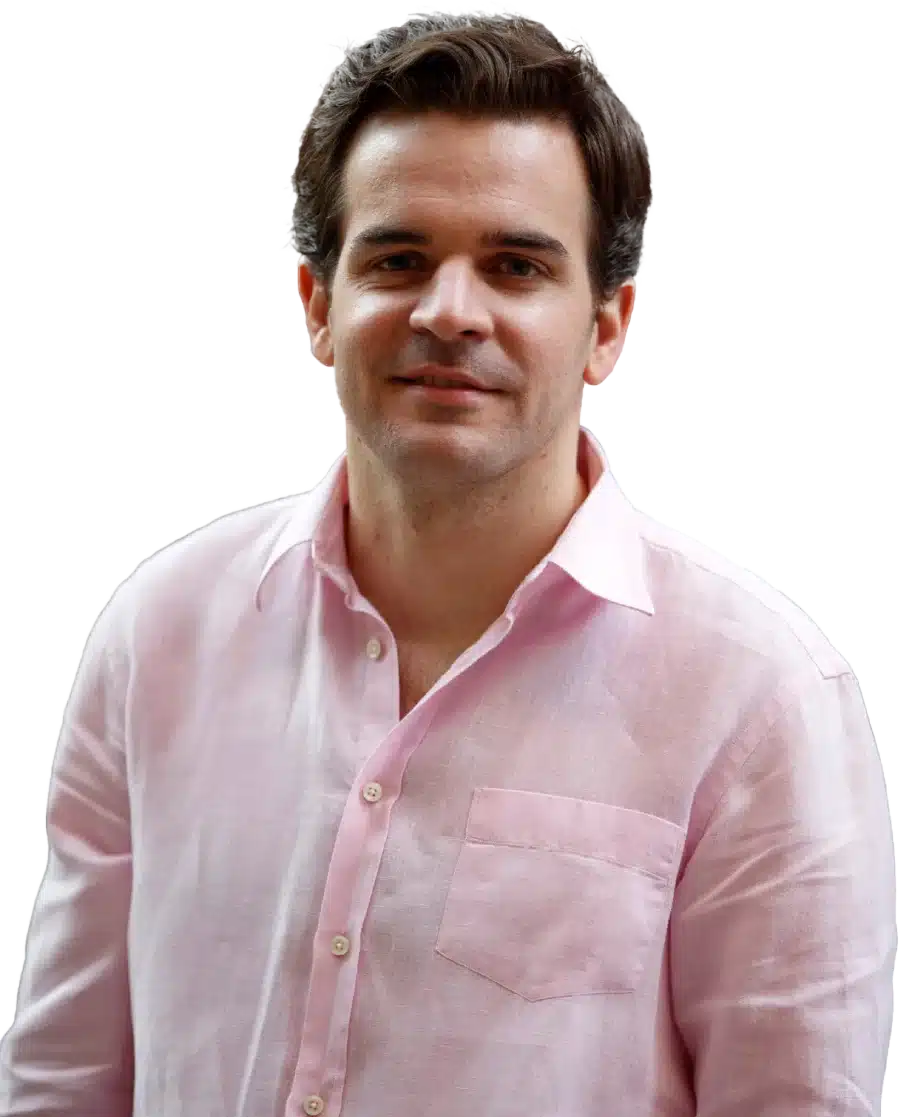 See How I Can Help You With Your Fundraising Efforts
Fundraising Process : get guidance from A to Z.
Materials : our team creates epic pitch decks and financial models
Investor Access : connect with the right investors for your business and close them
At just 17 he became a cofounder and CTO. By the time he was 21 the company was acquired, and he had already experienced the full startup cycle. 
By the time he got to creating his latest company in his early 30s, he already had 15 years of business experience under his belt. A huge advantage over peers who may just be working their first jobs out of college. 
This experience served as a great learning ground. He learned how to explain value to customers and sell. He learned to deal with stress, risk, and how to prioritize. There were also learnings in management and leadership, and how to celebrate the wins. 
Most of all, he took away that a business, and being a CEO, is about bringing together a team of people and aligning them on doing something together, and going in the same direction.
After the exit he decided there were still some things he could learn about and equip himself with by working for others. Skills including, shares, options, and the difference between creating value in the company, and what that meant for individual stockholders. 
Matillion & The Big Data Problem
His work over the next few years was intellectually engaging. He was having fun and learning more. He was making a great salary, and had a nice company car. It is that comfort that he calls the antidote for entrepreneurship. 
Eventually he felt like he was just becoming a cog in the wheel. His wife pushed him to fulfill his potential as an entrepreneur, in spite of just starting a family, and the financial precariousness that may put themselves into. 
Through his work for big blue chip companies, Matthew found a big demand for better data. All of the CFOs and CIOs he spoke to were happy to spend money to get better data. Unfortunately, the projects they'd been working on were taking a long time, costing a lot of money, and had a failure rate of around 70%. 
Matthew saw an opportunity to solve this, and do it in the cloud. His employer at the time wasn't interested in pursuing it. So, he leapt out with a cofounder to startup on his own, and create his latest venture, Matillion.
Today, the Matillion platform serves both fast growing small businesses, and the global 8,000 who have revenues of over a billion dollars. 
The Biggest Enemy Of High Growth Businesses
Matthew Scullion says that the biggest enemy to your startup is time. There are plenty of daily challenges, but if time gets away from you, you'll be passed by and left behind. 
He says that one way to combat that and get more time so that you can move faster, and hire more people, is to raise venture capital. 
Matillion has certainly done a good job at fundraising. Through their Series E round, they have now raised $310M. 
Storytelling is everything which is something that Matthew Scullion was able to master. Being able to capture the essence of what you are doing in 15 to 20 slides is the key. For a winning deck, take a look at the pitch deck template created by Silicon Valley legend, Peter Thiel (see it here) where the most critical slides are highlighted.
Remember to unlock the pitch deck template that is being used by founders around the world to raise millions below.

Access The Pitch Deck Template
Your email address is 100% safe from spam!
That seems even more remarkable given they are based out of Manchester in the UK, and not sunny California.
It didn't start out easy though. Matthew says that he initially flew out to Silicon Valley, pitched three investors, and ended up only hearing no. 
He returned home, employed some help, and got more introductions. They raised a $5M Series A, and grew the business before heading back to Silicon Valley. 
This time, for the Series B, he says that he had learned you need to make at least 10 pitches to get one term sheet. To get three term sheets, "you need to do 30 pitches, and probably 10 for luck." They've now landed some of the Valley's best investors. 
Listen in to the full podcast episode to find out more, including:
How Matillion is fueling businesses and better lives with their data platform
What he did on his first day to set the foundation of success
How pricing strategies and business models have changed
Matthew's top advice for others considering entrepreneurship
SUBSCRIBE ON:
Facebook Comments