We've all got access to lots of data now. There's, even more, we could tap into. Yet, even the best still struggle with understanding what those metrics mean and gleaning truly actionable data to drive better decision making in everyday business operations.  
Peter Bailis formed an incredible team that is tackling this problem. They've already raised tens of millions of dollars to do it, and partnered with some incredible businesses.   
Peter and I recently recorded a new episode of the Dealmakers Podcast together. We talked about his journey into computer science and entrepreneurship, the future of business, the top challenges facing companies of all sizes today, fundraising, how to pick your first customers, and his top advice for new founders.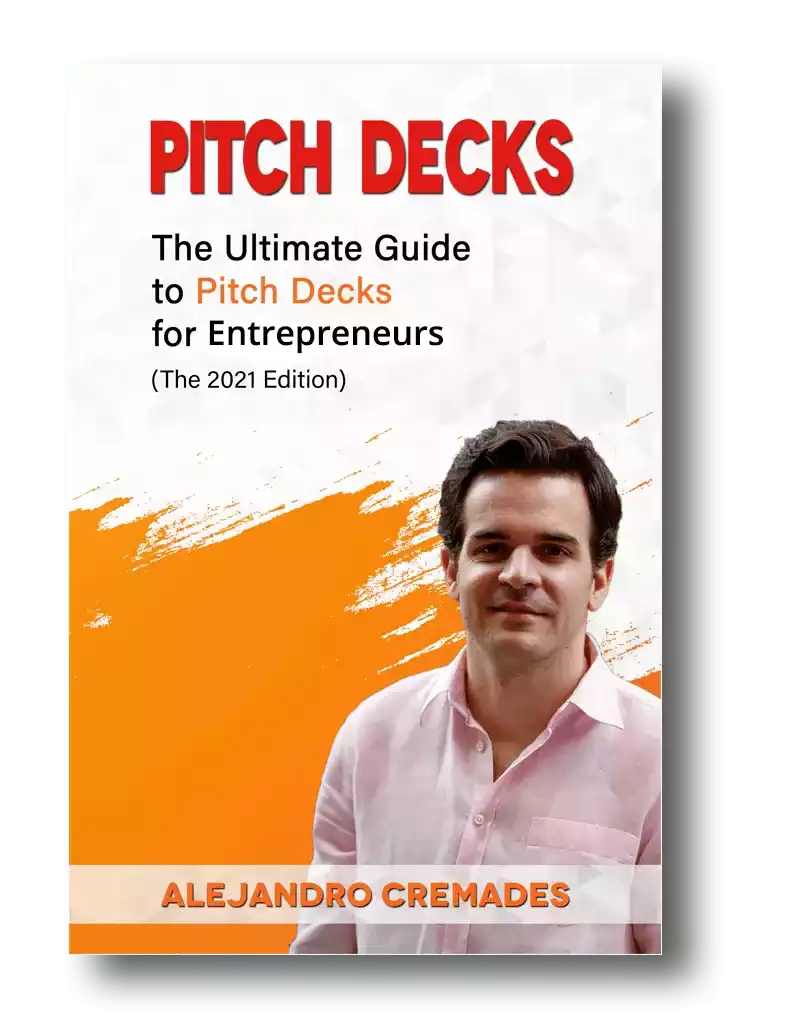 *FREE DOWNLOAD*
The Ultimate Guide To Pitch Decks
Listen to the full podcast episode and review the transcript here.  
Here is the content that we will cover in this post. Let's get started.
From Omaha To Academia  
Bailis was born and raised in Warren Buffett's hometown of Omaha, Nebraska. It's a small-town atmosphere with the occasional excitement of launching model rockets and basement bands.   
Peter credits a lot of his influence to his mentors and teachers. Starting with his high school math teacher. He read a lot, learned about Chaos Theory, and was inspired by folks at MIT and what was happening at universities on the East Coast.  
In high school, he built mathematical visualizations and wrote programs for Python. Yet, he always knew there was a bigger world out there. He packed his bags and headed for Harvard, where he took up computer science.  
Teaching At Just 25  
Peter went on to get his doctorate at Berkley and when he was just 25 years old was offered a position as an assistant professor at Stanford. It is probably the number one school in the world for entrepreneurs for a variety of reasons. There many of his students were older than he was.   
Though he was also fortunate to find a great group of students to work with and enroll in research.   
Application & Doing The Hard Things  
Peter Bailis has always been interested in the difference between theory, what's possible and what people want computer systems to do for them.   
With all the recent traction in technology, clearly, most of the low hanging fruit has already been picked. Peter's group was able to raise funding for their research. They set out to figure out all the things they could do which would be impactful for years. Peter partnered with some of the best minds and pioneers in tech, machine learning, and hardware.   
They began to ask what they could accomplish together. Then what specifically they would work on. Most others were focusing on improving accuracy in this space. This team got interested in making technology more usable.   
They found that even at companies the size of Facebook and Google, machine learning was still in its infancy. They had large and great teams, but still only a few people with this domain expertise and few people with access to them.   
They started the Dawn project. They looked for industry partners who would fund them and fund open source development. With their projects Weld and Snorkel they worked on data science and data warehouses, including improving the quality of Google ads.   
The Big Itch & Going All In  
Each faculty member at Stanford is allowed on leave for 2 years out of every seven. Many great startups have been developed this way. Others have used one day of their week to start up a business on the side.   
Peter felt a compelling need for better solutions for businesses. He thought forward and asked when he was lying on his deathbed, did he want to have done the safe thing of just tinkering with this part-time, or did he want to be able to say he jumped in and built something from scratch?   
He went all-in with Sisu. A startup that helps businesses understand why their metrics are changing. A solution for automating data science, and augmenting human decision making with data-driven insights.  
Fundraising   
Even before officially starting the company they had been giving away a taste of it and getting others to try it. It has even proven to work for big FANG companies and Samsung. This caught the attention of Ben Horowitz of Andreessen Horowitz.   
Along with bringing in NEA and Green Bay Ventures, Sisu has already raised $66.7M.   
Peter credits their fundraising success in part to the massive market potential, the huge demand for this at the enterprise level, and the strength of the team.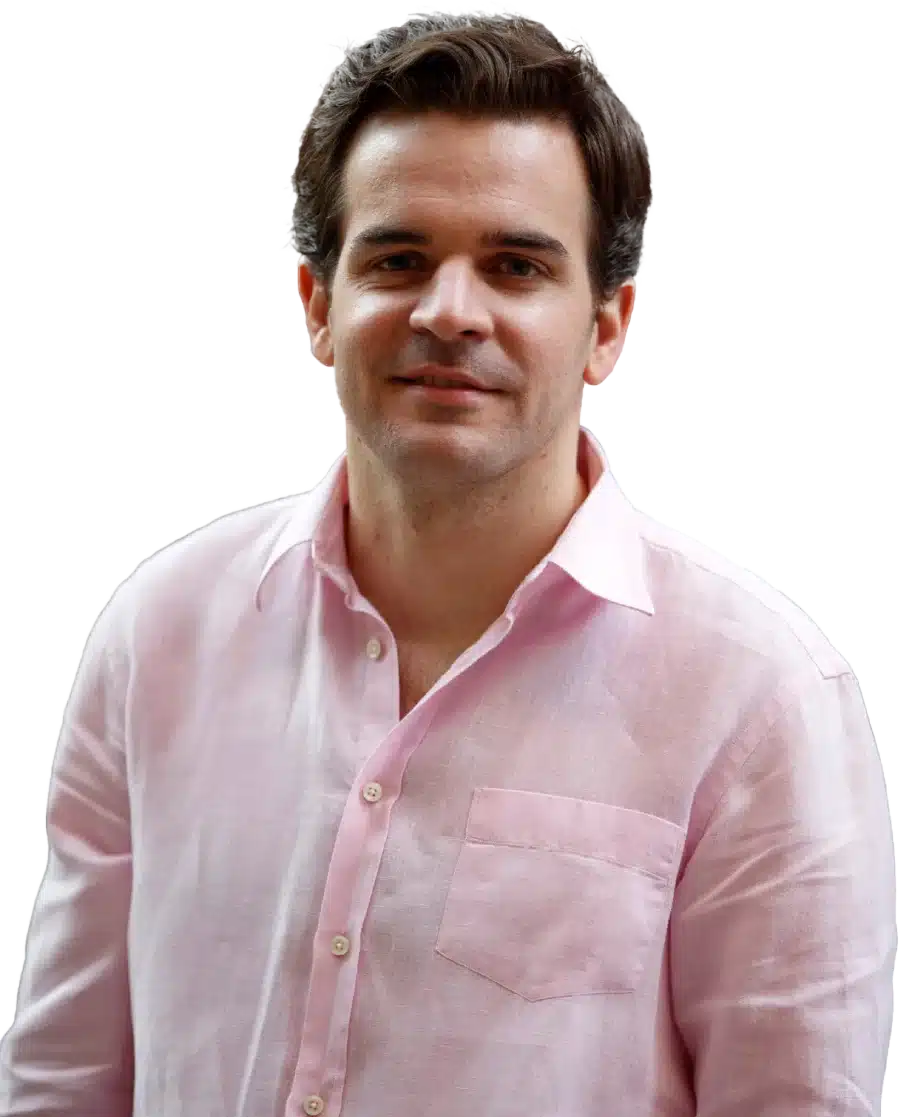 See How I Can Help You With Your Fundraising Efforts
Fundraising Process : get guidance from A to Z.
Materials : our team creates epic pitch decks and financial models
Investor Access : connect with the right investors for your business and close them
Storytelling is everything which is something that Peter was able to master. Being able to capture the essence of what you are doing in 15 to 20 slides is the key. For a winning deck, take a look at the pitch deck template created by Silicon Valley legend, Peter Thiel (see it here) where the most critical slides are highlighted.
Remember to unlock the pitch deck template that is being used by founders around the world to raise millions below.
Access The Pitch Deck Template
Your email address is 100% safe from spam!
Selecting Your Best Customers  
Picking the right first customers and early adopters can make all the difference for your startup. This is especially true in enterprise sales space.   
The big problem, of course, is when you have something this fantastic and needed, everyone, is going to say they want it. That can cause problems or at least weaken your start if you are not careful. And that's if they are really willing to pay for it.   
Peter says they were very intentional about qualifying their first customers. This included:   
Users able to adapt very quickly and can test and implement in a day, not months

Those who have already invested in technology

Customers who can take immediate actions on the results

Customers who understand precisely who their customers are

Users who have already embraced the cloud
  Peter's Top Tips For New Founders  
Focus even more on hiring 

Invest even more in talent

Scale the team faster

Prioritize people, product, profits, in that order

Spend more time with your spouse and people you love
  Listen in to the full podcast episode to find out more, including:  
Where Bailis sees the future of business

The importance of data heading

How he chose these investors

Making important career moves
SUBSCRIBE ON:
Facebook Comments