Ready to learn about genius ways to fund your startup? Want to grow your startup into a multi-billion dollar success story? Then you are going to need funding. Many of us have heard of traditional funding methods such as getting a bank loan. Though you may need to get more creative in the early days of your venture or access far more capital to grow your business to really realize your vision.
Simply borrowing a few dollars from family and friends may not be enough. Eventually, you will need backers who can wield substantial amounts of capital, possess extensive business expertise, and are heavily invested in seeing you succeed.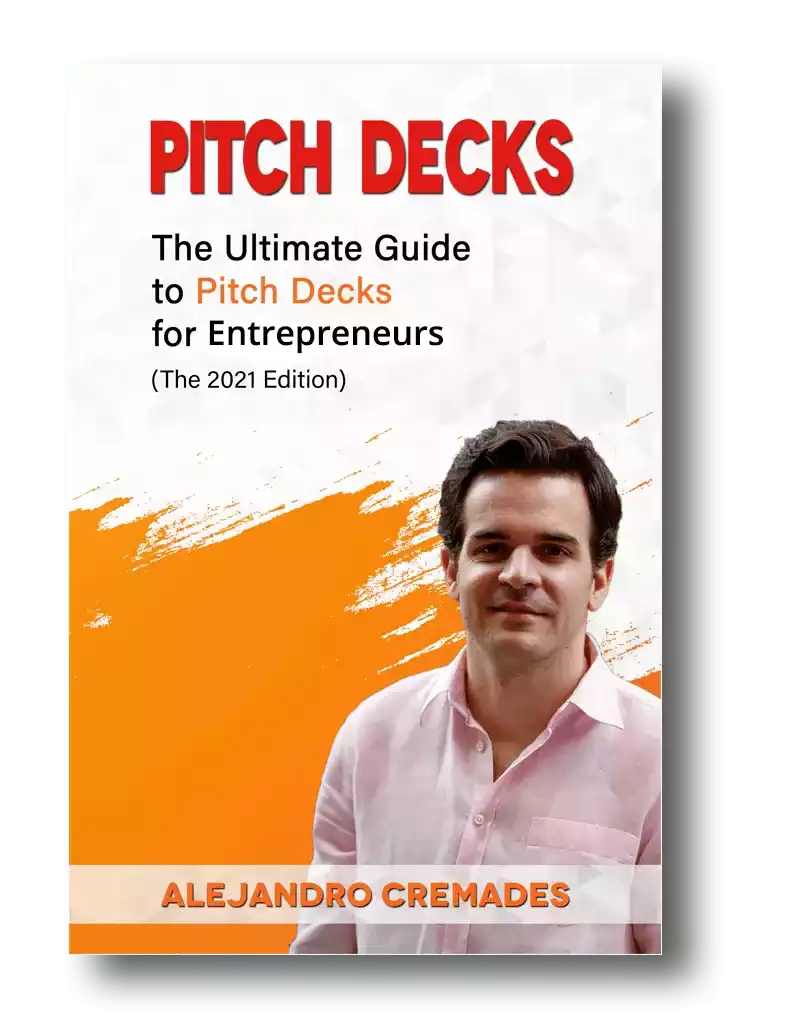 *FREE DOWNLOAD*
The Ultimate Guide To Pitch Decks
Here is the content that we will cover in this post. Let's get started.
Crowdfunding
First up on the list is crowdfunding. Crowdfunding is a great way to get the funds you need for your startup. Instead of just asking friends, family, and banks to fund your business, you can turn to crowdfunding platforms. This has evolved from simple donation-based crowdfunding platforms like Kickstarter and Indiegogo to debt and equity crowdfunding platforms in many niches.
There are plenty of reasons why crowdfunding is a good choice for a startup, including the following.
You don't always have to give up equity in exchange for capital. Unlike venture capital or other forms of investment, with a donation or debt crowdfunding, there's no need to give up any equity in exchange for funding. That means that once the campaign ends, you still own 100% of your company.
Crowdfunding campaigns are fun. While some people might think that asking strangers for money would be stressful or uncomfortable, most people find that crowdfunding can actually be an enjoyable experience. It's a great way to connect with supporters who are interested in what you're doing and boost your brand awareness. And, it's one of the best genius ways to fund your startup.
Keep in mind that in fundraising, storytelling is everything. In this regard for a winning pitch deck to help you here, take a look at the template created by Silicon Valley legend, Peter Thiel (see it here) that I recently covered. Thiel was the first angel investor in Facebook with a $500K check that turned into more than $1 billion in cash.
Remember to unlock the pitch deck template that is being used by founders around the world to raise millions below.
Access The Pitch Deck Template
Your email address is 100% safe from spam!
Startup Grants
Startup grants are one of the best ways to fund your startup. They're also one of the most underutilized.
There are a few reasons for this. Firstly, many people don't know they exist. Secondly, they can take a while to apply and get approved for, sometimes up to 8 weeks or more. Thirdly, they are usually smaller amounts of money. Though these small amounts of money can add up and make a big difference, especially if you're just starting out.
Startup grants are always worth applying for because they're essentially free money. Some grants require an application fee, but even those are often waived if you qualify.
Even if you don't get the grant itself, it will help you find other funding sources and establish relationships with people who can help you later on down the road.
Not every startup is going to get funded through traditional means like bank loans, so why not try applying for startup grants?
Grants do not require you to hand over equity and control in your company.
Submit Your Business Plan to a Contest or Competition
Submitting your business plan to a contest or competition can be a great way to raise money for your startup.
If you plan to go this route, be sure to do your research and find one that's legitimate, and also pick one that has a prize pool that's worth your while. You don't want to spend all the time and effort writing a great plan, only to find out later that the prize money isn't worth it.
If you do decide on a competition, make sure you have an eye on their requirements and deadlines. Many of these competitions require you to submit your business plan before you can enter, which means if you're planning on submitting multiple plans for multiple competitions at once, every single one will have its own due date (or dates).
Some of the benefits of submitting your business plan to competitions and contests include:
It's a great way to get feedback from other people in your industry.
You'll meet new people and make connections with them.
Submitting a business plan is a good way to build up your confidence in your idea and your company.
Increasing credibility and awareness when you win.
If you're going for cash prizes, try not to let yourself get too excited about winning. Even if someone else wins money from your plan, it could still mean good things for your business. The person who wins might be able to give you some advice or help with their connections, essentially expanding your network. Look into it as one of the genius ways to fund your startup.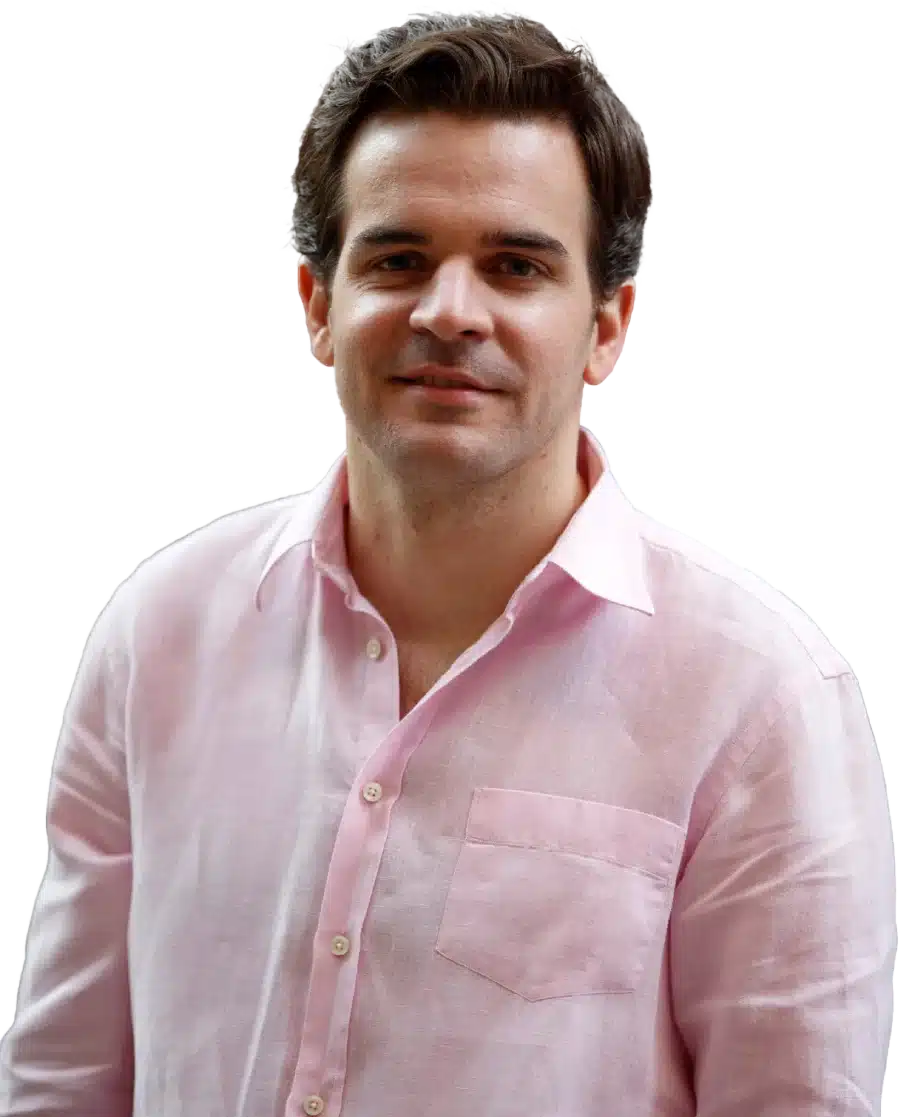 See How I Can Help You With Your Fundraising Efforts
Fundraising Process : get guidance from A to Z.
Materials : our team creates epic pitch decks and financial models
Investor Access : connect with the right investors for your business and close them
Utilizing Your Assets
One option to fund your startup is to utilize your current assets. You may sell assets and use the money for your business, or financially leverage assets you already own.
This may include taking out mortgages on a property you own, obtaining credit lines based on large deposits or CDs, etc.
You may also be able to use this strategy to fund asset purchases for your business. Such as real estate loans for office property, auto loans for fleet vehicles, or equipment financing.
The allocation of assets allows you to:
Access non-dilutive capital, and retain ownership and control
Reduce the time it takes to raise capital
Reduce risks for those providing you money
Angel Investors
Angel investors are affluent individuals who fund startups. They're not the only ones, but they're an important part of the startup ecosystem.
Angel investors are individuals with significant net worth who invest in startups because they believe in their vision and want to see them succeed. They may be entrepreneurs who have sold their own startups already, or high-income earners looking to diversify their investment portfolios.
Angel investors can be extremely beneficial to a startup. They often bring expertise and connections that can help your business grow, but it's also important to remember the trade-offs. They will want to be updated regularly. They may want a say in how your company is run through voting rights and board seats.
There are a lot of ways an angel investor can help your business including:
They might take equity in your company as payment for their investment.
They might offer convertible notes, which are loans that can be converted to shares later.
They can give you access to their network of contacts and other investors so that you can find more funding (or get advice on how best to spend it).
Venture Capital
Venture capital is often the main source of funding entrepreneurs desire. It is also more complicated and challenging to raise than most first-time founders understand.
It is more likely to come into play in later rounds of funding. Though VCs have certainly been both participating in earlier and later rounds of startup funding than they used to.
If your venture warrants going much bigger out of the gate and must have large amounts of financing to get off the ground, and to market, then this could be worth exploring.
Venture capital firms raise their money from limited partners, who are corporate or investors who pool their money together to provide funding for startups in exchange for returns via equity, or ownership, in those companies the VC invests in.
Benefits of VC funding include:
Larger amounts of capital
Skilled business partners with extensive experience
More connections and recourses to efficiently scale your business
Increased credibility for customers, business partners, recruiting, and fundraising
Pitch to Credit Unions
Credit unions may be able to help you and are one of the best genius ways to fund your startup.
A credit union is a financial institution that's owned by its members and serves a specific group of people. Credit unions are often focused on serving members of a particular profession or industry. Credit unions can offer competitive interest rates on savings accounts and loans, which means they're great for funding your startup.
Credit unions are like banks in many ways, but they are not the same. They can be friendlier when it comes to financing. Especially if your startup will help the local community that they serve.
Some of the benefits of a credit union include:
Financing can be cheaper and more flexible than traditional lending
Various lending and credit programs
Raising debt versus equity funding
If you're ready for more information about how to raise startup capital for your business, check out this video I have created. You are sure to find it very helpful.
Incubators and Accelerators
Incubators and accelerators are both programs that help startups get off the ground. They provide resources like mentorship, networking opportunities, and office space to help their clients grow.
A key difference between incubators and accelerators is that incubators typically offer longer programs, and may operate in a physical space where startups can work on their projects full-time while they're getting help from mentors or other experts in the field of entrepreneurship. Accelerators are typically programs that run for only a few months at a time; they offer limited funding and culminate in a demo day for more investors.
Benefits of Incubators and Accelerators:
They give you access to an experienced team that can help you with everything to get to the next stage.
They provide pressure and camaraderie to create results.
They have contacts in the industry and can introduce you to investors for your company.
They offer programs that teach you how to run a successful business by providing training sessions on various topics.
Pitch for at Pitching Events
If you're looking for genius ways to fund your startup, the first step is to pitch your idea to the right people. But most entrepreneurs don't realize that there are lots of places where you can get in front of investors.
There are events all over the world where you pitch your idea to a group of people, who then decide whether they want to invest in your startup. The idea is that if enough people like the idea, they'll all chip in some money and you'll have enough capital to get started. Or you may find one strong investor to lead your next round. You may find these events organized by local organizations, angel investor groups, co-working spaces, and large corporations.
Get an SBA Loan
The Small Business Administration (SBA) offers a variety of tools for new and small businesses. This ranges from small loans to much larger ones for those impacted by various disasters. As well as form templates, and online articles.
Some loans require collateral, but others do not. These loans are made through third-party lenders, banks, and credit unions.
Loans may require monthly debt service and carry interest, but don't require giving up equity in your company.
Other alternatives for existing businesses with some operating and revenue history may include merchant advances, factoring loans, and business lines of credit.
Conclusion
Here you have genius ways to fund your startup. By following the tips and options set out in this article, you will not only be in a better position to raise funds, but you will also have more financial tools in your pocket to keep on fueling your company with additional funds as you grow and hit new milestones. Whether you are just looking for the freedom to quit your job and follow your passion, or you need to put money in the bank to keep your venture alive or get to the next level, explore these choices and find the money you need.
You may find interesting as well our free library of business templates. There you will find every single template you will need when building and scaling your business completely for free. See it here.
Facebook Comments