Don Brown is a serial entrepreneur. The first company he co-founded was Dealership Programming which computed finance payments for customers of car dealers. The company was acquired by General Motors. Don then cofounded Software Artistry, a helpdesk software automation platform, which he sold to IBM for $200 million. He then launched Interactive Intelligence with the idea of providing software-based communications for customer service settings in large organizations. This company was acquired for $1.4 billion. His most recent company is LifeOmic which focuses on precision health where he has invested $20 million of his own capital to finance the operation.
In this episode you will learn:
How to hire top talent

Ways to raise capital to grow and scale
The process of selling your business

Why Don never turns off his phone

Conquering 120 hour work weeks and sleeping in the office
SUBSCRIBE ON:
For a winning deck, take a look at the pitch deck template created by Silicon Valley legend, Peter Thiel (see it here) that I recently covered. Thiel was the first angel investor in Facebook with a $500K check that turned into more than $1 billion in cash.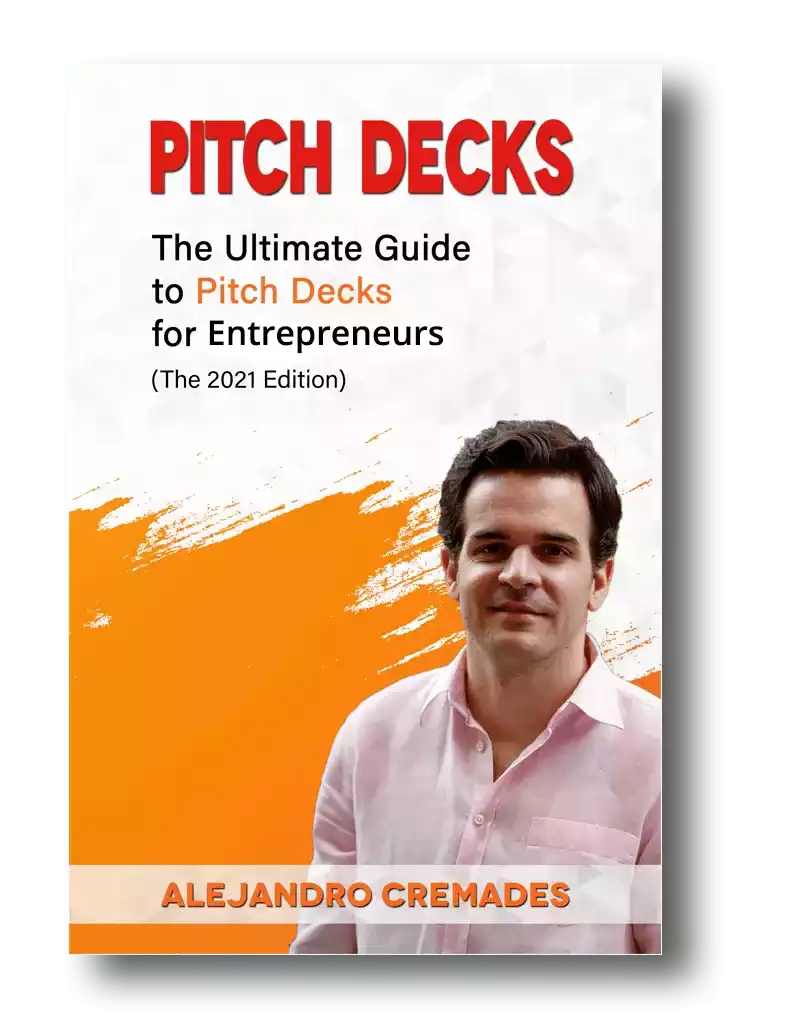 *FREE DOWNLOAD*
The Ultimate Guide To Pitch Decks
Moreover, I also provided a commentary on a pitch deck from an Uber competitor that has raised over $400 million (
see it here
).
Remember to unlock for free the pitch deck template that is being used by founders around the world to raise millions below.
Access The Pitch Deck Template
Your email address is 100% safe from spam!
About Don Brown:
Don
Brown
is a successful serial software entrepreneur in the Midwest. His first company was acquired by EDS in 1986. He founded Software Artistry in 1988 which became the first software company in Indiana ever to go public and was later acquired by IBM for $200 million. Don then founded and served as CEO of Interactive Intelligence which went public in 1999 and was acquired by Genesys Telecommunications Laboratories in 2016 for $1.4 billion.
He is also an active technology and
business advisor
, investor, and philanthropist. In 2016,
Don
donated $30 million for the establishment of the
Brown
Immunotherapy Center at the Indiana University School of Medicine.
Don
received a bachelor's in physics from Indiana University in 1978, a master's in computer science from IU in 1982, an MD from the Indiana University School of Medicine in 1985, and a master's in biotechnology from Johns Hopkins University in 2017.
Don
is an avid outdoorsman who loves hiking, rock climbing, skiing, and snowshoeing with his eight children – especially in and around Park City, Utah. He was named Sagamore of the Wabash by Indiana Governor Mitch Daniels in 2012.
Connect with Don Brown:
* * *
FULL TRANSCRIPTION OF THE INTERVIEW:
Alejandro: Alrighty. Hello everyone and welcome to the DealMakers show. Today we're going to be learning a lot about building, scaling, financing, going public, and then also exiting businesses. You name it. This founder has been at it on every single front that you can think of. So, without further ado, I'd like to welcome you to the show. So, Don Brown, welcome to the DealMakers show today.
Don Brown: Thank you. Nice to be here.
Alejandro: Originally, you were born in Maryland but I understand that you did move quite a bit, and you ended up in Indianapolis. How was life there growing up?
Don Brown: It was good. My dad got out of the service, and we moved our family to Indianapolis. It was a good, healthy place for a family to grow up.
Alejandro: Really cool. What would you say that got you into computers?
Don Brown: I was a physics major undergrad, and I was looking for a way to stay in school as long as possible and found a combined degree program, an MB/Ph.D. program. I started off in biochemistry and thought I'd be a medical researcher someplace. I ended up switching from biochemistry to the then-young field of computer science. I got my graduate degree in computer science and just fell in love with programming.
Alejandro: When did you create your very first business?
Don Brown: Actually, medical school. I was a second-year medical student and had a buddy from undergrad who operated a string of car dealerships with his father. He asked me if I could write a program to compute finance payments for their customers. So, I went to the library and got a business math book and wrote a little algorithm and it took me off into an unexpected direction.
Alejandro: Tell us about this. The name of it was Dealership Programming. Is that right?
Don Brown: Yes.
Alejandro: How did you guys incubate this idea? How did you launch it? I believe that it was later acquired by Electronic Data Systems. Tell us about the incubation process that launched and then also how you got it all the way to the finish line.
Don Brown: It started off with me writing this software for my buddy's car dealerships. They started using it at the car dealerships, and he said, "You know, we could sell this to other car dealers." That was a novel concept to me. I was just trying to make a buck as a starving medical student. We hired another buddy from undergrad to drive around the Mid-West and demonstrate our software, and we started selling it to other car dealers. As I finished up medical school and was thinking about the next steps, I just decided I'll roll with this for a couple of years. It will probably crater, and I'll fall back on my medical training. But fortunately, it did get acquired by EDS. General Motors had acquired EDS and had given them the mission of writing similar software, but as is often the case, they had a hundred people in committee meetings. We had one person, me, and we were just able to move much more quickly. Finally, GM got fed up enough that they told EDS, "Go out and acquire somebody." Then they acquired us.
Alejandro: How big was the company at this point?
Don Brown: Maybe ten people.
Alejandro: Ten people. How did you finance this operation?
Don Brown: Mostly my buddy. I was the programming side of the operation, the technical side. He was the domain expert and also supplied the capital we needed which wasn't a whole lot, but what we did need for the company.
Alejandro: Got it. In this case, this was your first rodeo, your first business. The first business is always the one where you learn the most and when you make the biggest mistakes. What would you say were those big lessons and those big mistakes?
Don Brown: The big lesson and the biggest mistake that I drew from it was overconfidence. It was relatively easy. We grew the business. We sold it off. We made what seemed like a good amount of money. So, I turned around and started another business just thinking, "I've got the Midas touch. This is easy." Even though the second business had no clear idea, I took some work I had done in grad school on artificial intelligence and expert systems and tried to build a tool and quickly found that without a clear idea for a problem we were going to solve that people would pay for that very quickly we ran out of money and were in pretty bad shape. It was a good wakeup call that you'd have to be solving a problem for somebody, and you can't just start a business and be successful because you think you're good.
Alejandro: Absolutely. Product/market fit.
Don Brown: Yes.
Alejandro: In this case, just wrapping up the first rodeo here with Dealership Programming, were the terms of the transaction public?
Don Brown: It was a private transaction, but what I remember is I walked away with around $800,000. After the tax fight, it was more like $500,000. I thought that, especially that part of my life that I had enough money to do anything I wanted the rest of my life. I was quickly disabused of that notion.
Alejandro: This was actually the '80s, so that $500,000 today would be much more with inflation and all that kind of good stuff. For you guys making this transaction, was this something you were looking to do or was it because they all the sudden knocked on your door, or how did the transaction really originate?
Don Brown: It was very much them coming to us. As I said, they had been given the mission by General Motors to go out and find some software. It was kind of an uncomfortable situation because the EDS guys hated us. This was a shotgun wedding. This was admitting failure on this part. Like I said, they had 100 people. They had spent a couple of years trying to build a system and to get forced to go out and buy this tiny little company in Indianapolis was a bitter pill for them to swallow.
Alejandro: Got it. Let's go into the next venture. That was Software Artistry. Is that right?
Don Brown: Yeah.
Alejandro: Why did you jump right into it so quickly?
Don Brown: Complete overconfidence. I thought, "I'm brilliant. Anything I touch just turns to gold." Even though I don't have a clear idea, a clear application, I thought that I could leverage some of the knowledge I had gained about expert systems, and AI, and built some tools, and this would be easy just like it was the first time.
Alejandro: Did you go at it with some of the members that you had been working with at your previous company, Dealership Programming, or what was the founding team at Software Artistry?
Don Brown: It was me, my buddy from the previous company who had been our sales force. His name is Joe Adams. We were the founders. We hired a couple of people from that company, but several new people and very quickly blew through the cash that we had. In an amazingly short period of time were taking out loans and extending credit card debt just to make payroll.
Alejandro: Then it seems that you did hit the wall. You did not have product/market fit, and things didn't go just as you had planned. So, what happened? I would assume that those were really dark days for you guys.
Don Brown: They were. There were a lot of sleepless nights. I sent my buddy out to talk to potential investors. There was a small venture fund in Indianapolis called CID Ventures. They took a look at what we were doing and had some serious reservations, but they did end up investing. One of the partners there, Bob Compton, became a tremendous collaborator and rolled up his sleeves and worked with us and helped us make the transition from selling tools to selling a solution. That made all the difference.
Alejandro: So, you did not have like product/market fit, and this was not a rocket ship yet. What do you think happened, or what was the trigger for these guys to make a bet on your guys in investing?
Don Brown: They really invested in the people. They realized that we had not figured out this market, but I think as a lot of venture capitalist do, they liked the people involved and decided that they would invest based upon us and our capabilities. The fact that we had a successful exit before, and they felt that they could work with us and help us figure out a way to monetized what we had built.
Alejandro: How long did it take from hitting the wall and knowing that you didn't have something that was sticking with that day where finally you were like, "I think we got it?"
Don Brown: I think it was about two years. I had built a tool. We were selling a tool. It was an expert system inference engine. We decided to ask ourselves, "What applications could we build using this tool that customers would have budget for and would want to buy?" We came upon the idea of building a helpdesk automation platform. Once we started selling that, we went into major corporations, Bank of America, and several others and found that it resonated with them, and they had budget for it. They liked the fact that it was built on top of an AI technology. Within two years, the situation had turned around, and we were selling in a way that led up to the company going public.
Alejandro: Really amazing, and we'll talk about that just in a little bit, but I think that during those times like you were saying you guys hit the wall, you were taking on debt, loans, credit cards, whatever that was, what would you say that you discovered about yourself and about the entrepreneurial journey?
Don Brown: I think the biggest thing is that you have to do a gut check. Just ask yourself, "Are you committed to this? Are you all in? I just decided, and my buddy concurred that we were going to do anything to make this successful. It just requires a degree of commitment and to some extent some self-abuse that you just have to be prepared to tough through it. It was certainly a hard slog for a while.
Alejandro: How, for example, are you able to—I assume that when things are not working, morale is low, what do you do to really keep the culture and how do you keep pushing?
Don Brown: You have to communicate confidence to people. Sometimes when it may not even be there, but I think, for the most part, we live by example. I worked 120-hour weeks. I slept in the office. I made it clear to everybody that I wasn't going to give up. When you are part of a small team, you don't want to be the one who lets other people down. So, I think a lot of it was just a matter of leading by example.
Alejandro: Let's talk about taking the company public. Before you took the company public, how much money did you guys raise?
Don Brown: It wasn't a whole lot. I think CID ultimately put in maybe 3 million dollars. Something like that.
Alejandro: Was it like a nerve-racking moment for you to go from private to public?
Don Brown: Yeah, it was. That was my first experience. What was nerve-racking was taking venture capital, giving up equity. But in the case of that company, it was a wonderful thing because, for one thing, we needed the money, but also, having the venture partner become part of the team and help us figure it out. It just brought in another set of capabilities that we didn't have. So, that was tremendous. I ended up leaving shortly before the IPO because I knew that if I waited until after the IPO, I was going to be stuck there for at least a couple of years. I really had a hankering to go up and do another startup. Shortly before the IPO, I left and went out on my own and started a third company called Interactive Intelligence.
Alejandro: This second company called Software Artistry was sold to IBM. Is that right being sold to IBM?
Don Brown: Yeah. It was public for a year or two and was sold to IBM. I think it was for 200 million dollars.
Alejandro: Not bad. Then you go on, and you start your third business, Interactive Intelligence. How did you come up with the concept?
Don Brown: Fortunately, at that point, I had experience now in dealing with large corporations and understanding some of their needs. I knew how important customer service was to large organizations. I started this company with the idea of trying to provide software-based communication capabilities, voice over IPs, video, that could be used within a customer service setting in a large organization.
Alejandro: Then what was the founding team? Who did you convince to join you this early on?
Don Brown: For the first few months, it was just me. Very lonely, but I hired a guy I knew who is a Ph.D. in computer science out of Purdue University. I brought him up to head the technical team. Several people from Software Artistry, several of the sales execs moved over to Interactive Intelligence. We put together a pretty experienced team relatively quickly drawing from that previous company.
Alejandro: What ended up being the business model? Did you do a bunch of testing to make sure that you got it right to the product/market fit based on what you had learned before or what did you do until you went and you were like, "Okay, this is the final business model that we're going with?"
Don Brown: We just jumped in and started building. For better or worse, that's my proclivity. We just started building a product. Kind of all in one communication system. We built it over the course of about a year in 1996. In '97 we started selling it and so 1.5 million dollars' worth. In '98 we sold 9 million dollars' worth. In '99 we sold 18 million dollars' worth and went public.
Alejandro: Wow! Really incredible growth. It's interesting the approach that you took here because typically founders or folks really recommend founders to sell, and then they build it, and they figure out how to deliver. It seems here you built it first and then you figured out how to sell it.
Don Brown: Yep. That's pretty much what we did. At least at that point, it was based on some experience. In that sort of market segment, and in that sort of domain, and with some knowledge of how corporate sales worked, the corporate purchase process. It was a little bit of a gutsy move, but at least it was based on some firm knowledge.
Alejandro: It seems that the sales were wrapping up very nicely. What were some of the strategies that you used to be able to wrap that up especially at the beginning?
Don Brown: We put together a direct sales force. I hired four of the sales leaders from Software Artistry. They came in and put the sales team together, started building a network of resellers. The other thing that we did at Interactive that I learned the hard way from software history was to be prepared for international expansion from the beginning. So, we engineered our software to be internationalized even for Asian, the double-byte character sets. So, very quickly, as I mentioned, we started selling in the U.S. in '97. We opened up European operations in '98 and Asia Pacific operations in '99. So, even as a very young company, we had international sales and distribution in place.
Alejandro: Being this customer experience platform, what are the top lessons that you've learned about creating a remarkable customer experience that perhaps you can share with the listeners that are looking at delivering that type of great experience to their customers?
Don Brown: The thing that we focused on was providing a great customer experience regardless of the communications channel. You have to remember this was at a time when video was still very new. Voice over IP was very new. So, companies were really experimenting with things like putting up chat widgets on their websites, allowing customers to call into customer service online, and using Voice over IP and Video over IP. It was really cool. Lots of really cool technologies. We did some really good work in speech recognition so that we could be monitoring even the tone of customers' voices during interactions and trying to arm the customer service agent with as much information about the customer as possible. Everything was focused on resolving the customer's issue on the first call as quickly as possible.
Alejandro: Out of all the companies that you've seen, and over like 10,000 companies in 100 countries or so where you've seen this platform, what did you see were some of the common patterns of those companies that were getting customer experience right?
Don Brown: They were consolidating all of their infrastructures so that customers would have a consistent experience with their organization regardless of whether they called, or they emailed, or they did a text chat. That gave those companies a big competitive advantage because even today, you can get a very disjointed experience by choosing different communication channels with a company. Nothing is more frustrating than to call or engage with a company and have them transfer you around to try to get to the right place. So, the companies who did it right just put the customer first and tried to make it a very painless experience for the customer. Again, whether it was their first call, or their third call, or an email, or a text chat, or a video making sure that the agent was armed with the necessary information to be able to resolve the customer's issue.
Alejandro: I guess you guys also built the business in Indianapolis. We're talking about a place that is not as easy to get [24:22] as for example let's say San Francisco or New York City. So, how do you guys get creative to really put together an unbelievable team to scale this thing up?
Don Brown: Paradoxically, in some ways, it was easier because especially at that point, there was not a whole lot of local competition. We were the most exciting technology company in the state of Indiana, and there were some great engineers coming out of Perdue University, Notre Dame, Indiana University, a small engineering college called Rose-Hulman. There was great talent there. Before us, those people all went to the coast. We were able to draw on people who didn't want to leave, who wanted to stay within the community and even some who came back. So, we were able to assemble an amazingly strong team.
Alejandro: I'm just wondering. Now it seems that companies are trying to delay as much as possible going public and all of this. Obviously, this was a different time. We're talking about late '90s or so. What would you say was the trigger for you guys to say, "Now's the time to go public?"
Don Brown: You know, back then, that was the height of the dot-com boom. It was very easy to go public. If you were a software company in 1999, with 18 million dollars of revenue. Even if you were losing money, you could easily go public. This was before Sarbanes-Oxley. It just wasn't that awful. It was a fairly easy thing to get underwriters and go public.
Alejandro: You were with the company for 22 years until your acquisition actually happened. Why so long? That's a lot of time, 22 years.
Don Brown: Yeah. It goes by quickly for one thing. There were just lots of challenges along the way. We went public in '99, and within less than a year, we had a market cap of 750 million dollars. So, a market cap of three-quarters of a million dollars which seemed crazy even at the time. I didn't sell stock because it just felt wrong. After the IPO, within a few months, it spiked up to $54 a share at that three-quarters of a billion-dollar market cap. Within a year after that, there was the whole dot-com crash, the bursting of the dot-com bubble, and the stock price fell to less than $2 a share. So, I felt a responsibility to stay on through those dark years and build the company back up. There were just all sorts of challenges. When a company is going from one person to ultimately 2,200 people, every year it's a different company. Every year, there are different challenges: international expansion, changes in market conditions, changes in the technology landscape; so, it was fun. It really had a different challenge every year or two.
Alejandro: What a remarkable journey with this one, with Interactive Intelligence. Just like we had spoken on the last one, you had I'm sure on this one as well, your fair amount of lessons learned. You were just talking about the dot-com bust. Those years were really terrible for everyone in the sector.
Don Brown: Yeah.
Alejandro: Kind of a way for everyone to get their feet back on the ground and to keep pushing. For you, during this dark period, what would you say was the biggest breakdown that brought you the biggest breakthrough.
Don Brown: I had the same sort of financial extremes that especially companies out in the valley did where they'd bring in masseuses, and just spending crazy amounts of money. We didn't give in to that sort of extravagance, but I was not nearly as tight-fisted as I should have been in terms of hiring. We hired way more people than we really should have, expanded too rapidly. So, I learned a lot. Going through that experience that served me well in later years. As CEO, you just have to say no a lot. Every department wants to hire more people all the time, and it's so easy to get worn down and give into it, but for a decade, I personally approved every single hire from that point and made sure that we never lost fiscal discipline again.
Alejandro: For the people that are listening, Don, that are right now in the hypergrowth path and doing perhaps this mistake or about to make this mistake, how can they monitor things and keep their finger on the post so that they don't run into the cliff?
Don Brown: I'll answer that maybe within the context of my most recent company just to contrast. Interactive ultimately was sold to a California company, a private equity funded company called Genesys Telecommunications for 1.4 billion dollars in 2016. Maybe just not knowing anything else to do, I went and started another company called LifeOmic. LifeOmic, the approach that I've taken, again, based on past experience, I really have pushed hard to have us concentrate every resource we can on product engineering, and market assessment, product marketing. Even with 65 people, we don't have an HR department. We don't have a legal department. We really try to keep pretty bare metal at Interactive. We use cloud services for everything. We have one IT person. So, we really try to create a streamlined approach to the business that allows us to pour all the resources into actually building the technology.
Read More: Michelle Cordeiro Grant On Flipping Her Fashion Startup For $85 Million In Just 48 Months
Alejandro: You actually announced the launch of this company the day that your previous business got acquired for 1.4 billion which is amazing because typically, especially when we're speaking and talking about those big amounts, 1.4 billion is quite an amount. Normally, you would stick around for doing the vesting and all of that with whoever is acquiring you. How were you able to not do the vesting and resting and go at it again?
Don Brown: That's the way they structured it. They didn't tie me, and I didn't ask. They didn't have me sign a non-compete. They didn't have me sign a non-solicitation agreement. Nothing. I think they really thought because I was still the largest shareholder at that time and they thought I was probably going to buy a yacht and go sail for the rest of my life. They were kind of miffed shall we say.
Alejandro: Just out of curiosity, did you buy a yacht?
Don Brown: No.
Alejandro: Okay.
Don Brown: No, I didn't. What really upset them was really about eight of the senior engineers announced that they were resigning that same day and following me to this new company.
Alejandro: Wow. So, let's talk about this new company. You announced this new business the minute the transaction was closed that day, and for how long had you been thinking about this idea?
Don Brown: As we discussed, I started off my academic career getting an MD and thinking a lot about the life sciences. Then took this unexpected right turn off into the software industry not using any of my medical training. But through the years, I was always intrigued by what was going on in the life sciences, and it was obvious, the need for better use of information and technology. So, I think about four years ago, I had enrolled in a Master's program in biotechnology in Johns Hopkins. I had a blast going back through biochemistry, molecular biology, cell biology, and then going through new areas like stem cells, immunology, advanced immunology. When it became apparent that we were going to be selling Interactive Intelligence, something just went off in my head that I've got to do something. Maybe I'm in a unique position having a lot of experience in artificial intelligence, big data, cloud technologies that I could go back and apply to health care, and in some sense, complete the circle.
Alejandro: Really, really interesting. Let's talk about the actual launch. You have this team of individuals joining you as well in the journey, so people that you had already worked with during the days at Interactive. How were some of those days like? You were very clear on this, and you already had the roadmap in mind. How were those early days like?
Don Brown: I knew that I wanted to do something innovative leveraging artificial intelligence and big data capabilities with health care, but I really didn't know what. At LifeOmic, initially, I brought in some really high-end cloud architects and software developers from my previous company but combined them with some biometricians, geneticists, cancer researchers from Eli Lilly and other organizations. We had an organizational meeting with the first dozen or so in my house out here in Park City, Utah. It was like a deer in the headlights look for these guys because the scientists knew nothing about information technology. The software developers couldn't even spell DNA. So, there were a lot of very fearful expressions when I put everybody together and said, "We're going to go off, and we're going to build a platform, and you guys are going to work together to hopefully introduce some major innovations in health care using information technology.
Alejandro: Tell us about the business model of LifeOmic.
Don Brown: What we quickly realized was that a lot of the exciting initiatives going on in health care required aggregation of data. Health care, especially with the completion of the human genome project, the exponential decline in the price of genomic sequencing. There's just this explosion of information that we now have in health care, and everybody knows that that data can explain, for example, why one woman will receive treatment for breast cancer and be cured and go on and live a normal life. Another woman sensibly with the same condition will receive the same treatment and die within a year. We know there's a reason. We know the reasons are in the data, but health care really suffers from a very balkanized approach to data management, the electronic medical records systems are really designed more for insurance reimbursement than actual care delivery. So, we decided we're going to build, do what we know how to do. At Interactive, we built an AWS-based cloud communications platform that really forced the hand of Genesys in acquiring us, and it's now one of the largest AWS-based or cloud-based enterprise platforms in the world. So, we decided we're going to take that knowledge and do something similar for health care so that we can combine all the information from electronic medical records, from DNA sequencing, either what we were born with or the sequencing of cancers. Then offer that via a subscription service to academic medical institutions, cancer institutes, biotech companies. That's what we've been doing. Our initial collaboration was with my alma mater, the Indiana University School of Medicine. They're using our platform to assemble information for three different cancer teams that are trying to find cures for triple-negative breast cancer, pediatric sarcomas in kids, and multiple myeloma which is a leukemia that afflicts older people.
Alejandro: Really cool. One thing that I think I saw is that you haven't taken any outside financing for this. You actually financed this yourself. How much have you invested in the business?
Don Brown: About 20 million so far.
Alejandro: Why did you decide to take this on yourself as a risk all on your own rather than perhaps, because other founders that I have also interviewed that have exited for a bunch of money as well in their previous companies, they decided to bring on outsiders to perhaps bring some resources and expertise into the mix. Why did you decide to take this on all on yourself up until now?
Don Brown: You know, I think control is the keyword. When you take money from other people, and I've even had friends want to give me money. I've declined up to this point. We may take money at some point, but the thing about totally internally funded is that you don't have anybody to answer to. You don't have anybody to apologize to or explain to. So, the freedom that it provides us and being able to pursue whatever direction we want to change our minds, so use the pivot word. That sort of freedom has been wonderful in the informative years of a company like this where we really didn't come in with a particular application set in stone. We knew we would be going through an exploratory period, so I've just enjoyed the freedom that we've had in not having anybody to answer to in terms of especially financial performance.
Alejandro: Got it. One thing that is really interesting that you just reminded me is that when you bring in outside investment and you're early on in the business, there is potential pivots and you are alluding to this earlier that you're going to have to do as a business to really get right whatever the market is requesting. In many instances, you actually do the pivot. The VCs or whoever is investing in you do not really get excited about that. They do not reinvest in the next round, and then you're left.
Don Brown: Yeah. There are all sorts of negative consequences. Fortunately, I've had the cash. I was able to do this. I didn't want to buy a yacht or an island or anything else. So, the two things I did, I did take 30 million bucks, and I gave it to the medical school to found an immunotherapy institute at the school of medicine, but then I told my kids that I'm going to take the chunk of money here and I'm probably going to blow it on a new company, but it's my passion. It's something I get to do to swing for the fences, to hopefully, make a difference in the mess of the health care system we have here in the U.S. It's something that I want to do. I've been very pleased with the decision so far.
Alejandro: Really cool. In a world, Don, where the vision of life is fully realized, what does that world look like?
Don Brown: To answer that, I want to admit one other little tangent that I indulged in. During my Master's at Johns Hopkins, I had stumbled on the notion of intermittent fasting. It's kind of become a thing the last couple of years, but I became a true believer. Really just for fun at LifeOmic, I hired a small mobile team that was initially just three people and decided, "We're going to build a little app that will help people engage in intermittent fasting and share their results with friends and family. My excuse was that it's good to have a mobile app that is testing out a cloud platform. My hope was maybe we can get a couple thousand people who would use our app. Their data would flow up through our cloud platform. There would be a nice little scalability test, and it would be a chance to just indulge my passion. Something fun. As I said, just be a little free app. We have been stunned because instead of 2,000 people, this month we'll surpass 400,000 downloads for this app.
Alejandro: Very nice.
Don Brown: It's up in the iOS and Android App Stores. The success of that app has caused us to evolve an even more grandiose strategy. We're now completing a second-generation version of this app that ultimately, the best analogy that I can come up with—if you can remember the tricorders from the Star Trek series?
Alejandro: Okay.
Don Brown: A device that can diagnose problems and give you a personalized medical care. I think that's where things are going. So, basically, what we're doing is rolling out this new app that will give people personalized help guidance based upon proven scientific sorts of approaches, but combined with specific knowledge of their genetic variance, their electronic medical records, tying into the mobile devices, the mobile telemetry that many of us have whether they're Fitbits or Apple watches that are collecting information about our heart rates and our activity levels, all sorts of things. So, combining that with artificial intelligence up in the cloud, I think this is where everything is going. I think it's going to be quite natural a few years from now to have all of your information, all of your medical information consolidated in some secure repository up in the cloud that you have control over and that you can give access to your doctor, your wellness coach, your dentist, whatever health care professional you interact with, and that can have an AI-based system that is continuously monitoring all the parameters of your health and alerting you or your clinician when it detects something anomalous. This is very much different from the situation we're in today where we go in and see our doctor for an annual physical and maybe spend a half hour. The doctor has to very quickly synthesize all the information about us and spot anything that might be going wrong. As the amount of data explodes, doctors are woefully ill-equipped to deal with it. So, you just about have to have some degree of artificial intelligence and cloud technologies that are doing the day-to-day monitoring and send alerts to the patients, the physicians and help them uncover trends that might need to be dealt with.
Alejandro: Yeah. Makes total sense. I think that right now the whole system is all about curing rather than preventing, and I think that prevention is definitely something that is exciting here. Let me ask you this, Don. We've talked about a lot of startups and building and scaling companies. But look. I'm the father of three daughters, and I always say as well that children are like startups except there's no exit, and I think in your case, you have eight startups where there is no exit. Is that right?
Don Brown: That's right. I've got eight kids.
Alejandro: Wow. So, I guess for all of us that are here, myself, and the ladies and gentlemen who are listening to us, what kind of one-listen would you share about being a parent that for you it has worked out pretty well.
Don Brown: You know, more than anything, I think it's just availability. My board of directors at Interactive had a lot of really good people including Mitch Daniels, the former governor of Indiana is now the president of Perdue. They would chuckle because in a board meeting if I get a call from one of my kids, I took it. I was not apologetic about it. It might be 30 seconds to say, "Is this an emergency? Do you need me?" But more than anything, my kids know that I'm there. Yeah, I've got other things that I'm into, but I will drop anything anytime to deal with problems with my kids to tutor them through chemistry, which I was doing till late last night. So, I think that's the main thing you can do as a parent. Just to be available.
Alejandro: I love it. Then for the business side, now that you've founded, scaled, and exited all these companies, I want to ask you something that I always ask our guests, and that is, if you had the chance, Don, to talk to your younger self before launching a business, what would be that one piece of business advice that you would give to yourself?
Don Brown: I think more than anything, it's about finding something that you're passionate about, that you really care about because it's not always going to be fun. It's not always going to be easy, but what maintains you through those difficult times is your enthusiasm for whatever problem you're trying to solve. That's how you keep a team together. That's how you form a team in the first place, but especially how you keep them going through those dark times to remind them that, "Look, guys. What we're doing is important. It matters. Somebody out there cares about what we're doing, and ideally, it makes some tangible difference in peoples lives," which is especially gratifying about what we're doing at LifeOmic.
Alejandro: Don, very, very powerful. For the people that are listening, what is the best way for them to reach out and say hi?
Don Brown: I'm on Twitter: @DonBrownIndy. They can certainly reach out to me there. Our website is LifeOmic.com. By all means, if you're interested in intermittent fasting, it's a free app. I would go to the app store and get it. Let us know what you think.
Alejandro: Amazing. Don, thank you so much for being on the DealMakers show today.
Don Brown: My pleasure. Thank you.
* * *
YOU MAY ALSO LIKE:
Podcast: Play in new window | Download
Subscribe: Google Podcasts | Spotify | Stitcher | TuneIn | RSS | More
Facebook Comments