Creative business ideas form the cornerstone of any new venture. Want to start a business of your own?
Need to come up with a new idea? Check out these creative business ideas, and some principles for coming up with your own.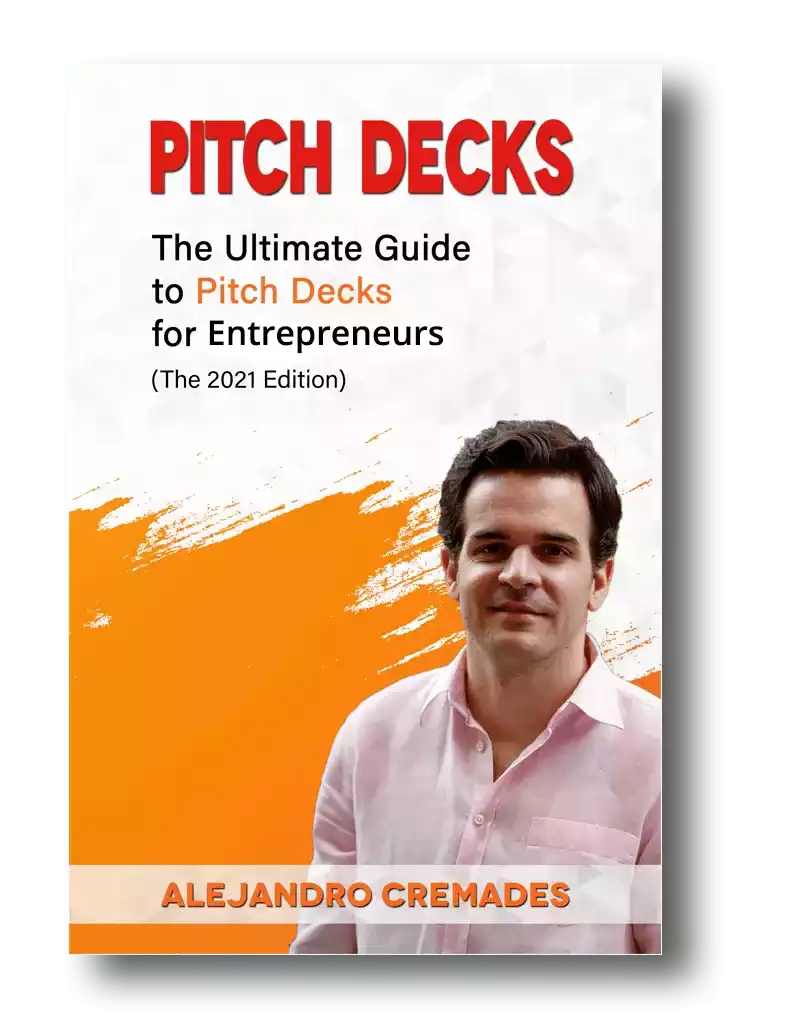 *FREE DOWNLOAD*
The Ultimate Guide To Pitch Decks
Here is the content that we will cover in this post. Let's get started.
How To Find Creative Business Ideas
When choosing your business idea, you'll need to consider the industry and type of business you want to start.
Maybe you have a unique skill set that you'd like to market. Or perhaps you've noticed a gap in your industry that needs to be filled.
Finding a means to disrupt an outdated industry, or joining a newer industry experiencing rapid growth, can be profitable.
If you get in sooner and find a means to stand out among the crowd, big things are possible.
Whatever business you want to start, you'll need to undertake market research.
Next, you'll build a solid business strategy and plan, and most importantly, be passionate about the idea.
1. B2B products and services
Creating a consumer-facing brand may seem more exciting, and the fastest way to build a brand.
However, launching a B2B business can be one of the best ways to build something with real scale and impact.
You can bring in more money by targeting organizations with large budgets with continuous purchasing demands.
Rather than encouraging consumers to make tiny one-time purchases.
Suppose you start an ice cream business.
Even in the chilly winter months or when another dessert trend occurs, you'll need to rely on customers wanting to come back for more ice cream.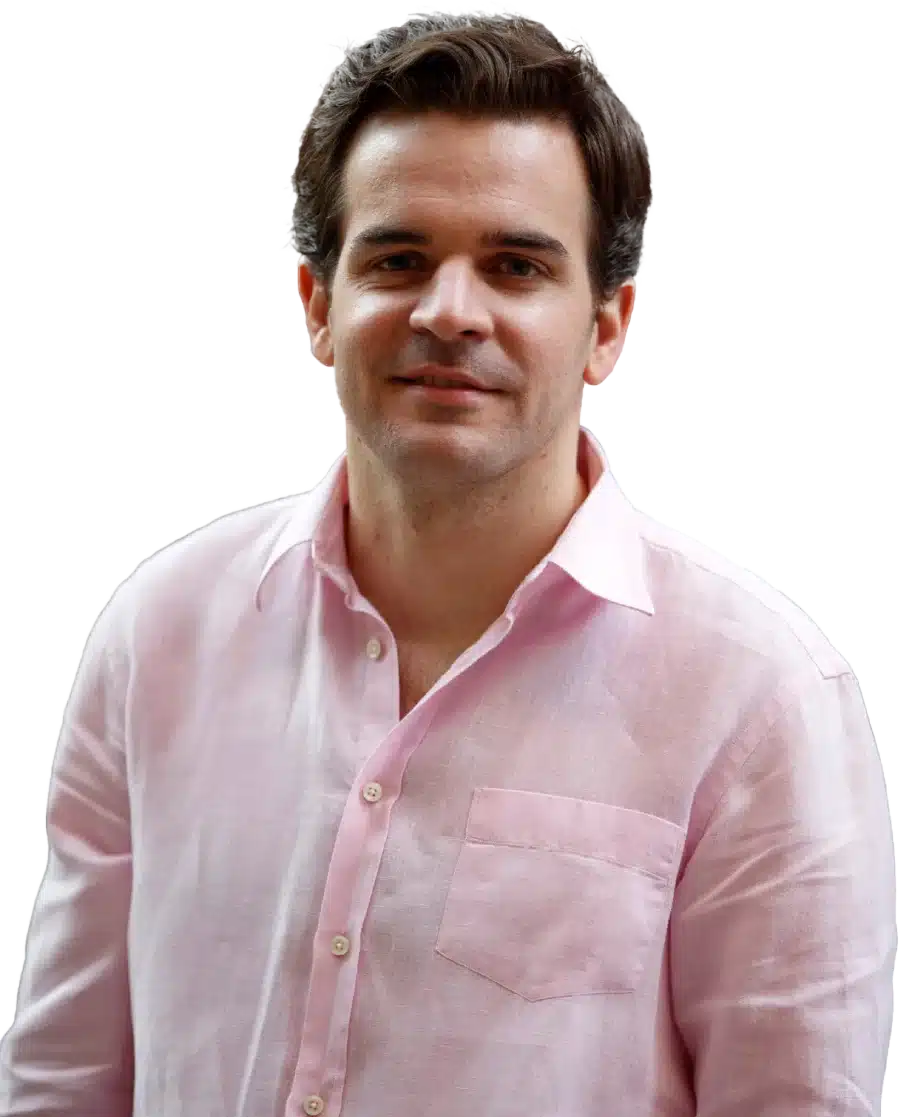 See How I Can Help You With Your Fundraising Efforts
Fundraising Process : get guidance from A to Z.
Materials : our team creates epic pitch decks and financial models
Investor Access : connect with the right investors for your business and close them
B2B enterprises, on the other hand, can regularly arrange for substantial monthly orders or retainers.
A dental hygienist will continuously need medical supplies, and basic supplies will be ordered every month.
A company that does not have the financial resources to hire an in-house IT team will rely on a business that offers low-cost IT support.
B2B companies, on the other hand, tend to focus less on trends and more on realities.
These can be beneficial for entrepreneurs looking to build a long-term business.
2. eBooks
Ebooks are simply digital copies of books on sites like Amazon.
They can even be self-published. Writing and selling books to niche markets can provide a promising career.
While giving you a creative outlet to express yourself. Or they can even support and drive other business ideas you are considering working on.
Hugh Howey, for example, used Amazon's Kindle Direct Publishing to sell a series of science fiction books.
He was selling 20,000 to 30,000 copies each month at one point, bringing around $150,000 per month.
Say, you have a concept for a book but aren't confident enough in your writing skills or don't know where to begin.
In that case, you can hire a freelance writer to ghostwrite the book for you.
You just need to give your ideas to the writer and wait for your story to materialize.
3. Online courses
If you have an in-demand skill that others want to learn, take advantage of it. You could provide online education and learning materials that teach that skill.
Virtual education is now becoming the norm, and is more popular than ever before, especially in the current environment.
Experts expect that e-learning revenues will reach $325B by 2025. This means you should get in on this creative business idea before it's too late.
You can make a lot of money for very little startup capital by selling e-guides, online courses, ebooks, or virtual tutoring sessions.
Because online education requires no tangible equipment or an office, you will have minimal expenses.
That is, if you're a one-person operation, your profit margin will remain high. Or you can hire many tutors and experts to teach on your platform.
Once you find a viable business idea, you'll need funding. Keep in mind that in fundraising, storytelling is everything. In this regard for a winning pitch deck to help you here, take a look at the template created by Silicon Valley legend, Peter Thiel (see it here) that I recently covered. Thiel was the first angel investor in Facebook with a $500K check that turned into more than $1 billion in cash.
Remember to unlock the pitch deck template that is being used by founders around the world to raise millions below.
Access The Pitch Deck Template
Your email address is 100% safe from spam!
3. Food delivery services
Well before the COVID-19 pandemic drove restaurants to focus only on takeout or delivery, an increasing number of customers were opting for food delivery.
The demand was for pre-prepared meals or meal prep kits, and groceries.
This can be a broker-type service handling logistics between suppliers and retail customers, a ghost kitchen, or a new national brand.
In fact, as far back as 2016, 27% of online consumers bought meal kits via the internet, and these kits are becoming more popular.
Meal kit sales are expected to reach over $13B in 2022 and $20B by 2026.
The options are endless, whether you intend to create a restaurant with strong online ordering capabilities.
Or offer specialty foods such as gluten-free, vegan, or paleo.
Consider your personal food needs and what would make your life easier and tastier.
And then offer a solution to like-minded individuals, from baked goods to wholemeal plans.
People are more interested in getting their meals delivered than ever before.
So if you can come up with a unique service, this creative business idea could become much bigger than you think.
4. Food trucks
The food truck industry in the United States was valued at $996M in 2020.
Running a restaurant was difficult and expensive even before COVID 19 transformed the culinary industry.
Food trucks are a distinct way of bringing people the food they desire.
Food trucks are more likely to have a small menu, suggesting you can perfect a few meals and have more freedom.
Your workdays, operating hours, and where you park your food truck might change regularly.
Ensure to let the public know where your food truck will be located. And when it will be there by using social media, e-newsletters, and your company website.
This doesn't just have to be a small side hustle. Celebrity chefs and popular restaurants and coffee houses are also expanding and scaling in this way.
5. Dropshipping business
Starting a dropshipping store is one approach to scaling income with low costs and overhead.
You can use this method to launch an eCommerce company.
This venture can outsource product development, material procurement, inventory, shipping, and manufacturing to third parties.
When you run a dropshipping company, you'll offer products to clients through an eCommerce website, or platform.
But a third-party manufacturer will do the order fulfillment and shipping.
You will earn money from every sale. You won't have to purchase any stock, so you won't end up with a warehouse full of items that aren't selling.
Dropshipping is more widespread than you may imagine. Dropshipping accounts for roughly 23% of all internet transactions.
Irwin Dominguez from San Diego once made $1,000,000 in 8 months by forming a simple dropshipping business.
When you partner with more prominent manufacturers, you may take advantage of their significant resources.
You'll also use their experienced processes without investing too much time, effort, or money into launching your own company.
6. Buy a franchise
Franchises are frequently underestimated. This is because you are not starting a business from scratch.
You will pay a franchise fee and ongoing royalties.
In return, you're buying an already established business model with a well-established brand and client base.
Or you can tap into new startups that are franchising, or create your own franchise to scale faster with less capital.
7. Develop a mobile app
App development is a lucrative business. It is expected that by 2026 there will be about 7.5B smartphones on the planet.
And they'll be looking for games they can't get enough of or smartphone apps to assist them in managing their lives.
Today you don't even need any coding capabilities to develop an app, only an idea.
You can collaborate with a software developer to make your app a reality.
You can make hundreds, thousands, or even millions of dollars in a matter of months by developing and launching a smartphone app.
Many apps and development studios are also bought by behemoths like Facebook for big sums.
Many apps have potential, so you should learn basic app development and marketing skills before hiring a good team.
You can reach instant success with a well-thought-out plan and branding.
8. Businesses with a subscription model
You wouldn't guess it from the way many big companies treat you. But retaining consumers is much less expensive than acquiring new ones.
This implies that if you can get your consumers to commit to weekly, monthly, or annual memberships, you'll have a better chance of keeping them.
You can make money by turning entertainment, food, clothing, or almost any other product or service into a subscription model, and recurring revenues.
Subscription-based business websites received roughly 37M visitors in 2017.
According to an IMARC report, the subscription box market was worth $18.8B in 2020.
This statistic indicates that consumers are interested in this business model.
Amazon, the eCommerce powerhouse, appears to be taking advantage of this reality, as their subscription services generated $25.21B in 2020.
Amazon Prime, which had 150M paying subscribers at the end of 2019, is also included in its subscription service.
9. ESG businesses
Companies are being forced to focus more on their environmental and social impact and corporate governance.
Customers are increasingly being drawn or also forced to shop and invest with ESG in mind. New policies are ensuring that.
Eco-friendly businesses are a huge industry that will continue to grow in the coming years.
Consumers increasingly prefer sustainably produced and high-quality products.
That's so people and businesses who produce environmentally friendly products or services can gain a significant competitive edge.
This has the potential to result in market dominance and a substantial amount of dollars.
10. Health and wellness
A growing emphasis on wellness has become one of the most prominent trends in the United States and several other global regions.
In 2020, the global wellness sector was estimated to be valued at $4.4T.
Opening a health food store, starting a fitness business, providing spa services, or selling other wellness-related items or services can all be lucrative.
You can reach more people and make more profit if you introduce these products and services online.
Whether you're delivering virtual workout classes or meditation courses or creating an online store to sell products.
ESG also equally applies to finding ways to disrupt existing industries with more ethical alternatives that are better for society.
Identifying a lucrative business concept is only the first step. You should also know how to evaluate a business idea to assess its profit potential. Check out this video I have created explaining exactly how you should do that. You're sure to find it helpful.
11. Social media influencer
Because of the tremendous popularity of social media platforms such as Facebook, Instagram, Snapchat, YouTube, and now TikTok, a new type of celebrity has emerged: the social media influencer.
More people are converting their online presence into full-time occupations every day by monetizing their social media followings.
Most kids today seem to want to grow up to be social media influencers or YouTubers instead of police, firefighters, or doctors.
Influencers generate money in various ways, including through sponsored posts, webinars, influencer marketing, and traditional advertising campaigns.
Several social media influencers make more money than they ever could at a 9-5 job by maximizing their online presence.
To get an idea of what your earnings could be, here are a few examples:
Per sponsored post, a micro-influencer with 10,000 followers might earn between $250 and $500.
Influencers with 100,000 followers can make $1,000 per sponsored post.
Mega influencers with 1M followers or more can make up to $250,000 per sponsored post.
Developing Your Own Creative Business Ideas
Your creative business idea will most likely come to you while you're researching something you're skilled and passionate about.
If none of these creative business ideas suit your personality or skill set, then follow these tips to come up with the next big idea:
Keep an eye on emerging technologies and trends
Consider how you can improve anything that frustrates you
Keep an eye out for goods or services that aren't currently available
Bring new life to a stagnant industry
By outsourcing and cutting costs, you can sell items or services that are less expensive than those offered by competitors
Speak with potential clients and find out what their primary issues are
Introduce new products and services to locations that don't have them yet
Once you've come up with creative business ideas, don't be hesitant to try them out on your friends, family, and coworkers.
Make a prototype, make a mock-up of a plan, and solicit feedback.
If people keep asking you for more information, you might be on your way to starting a profitable business.
Conclusion
Coming up with a winning business idea isn't just about being creative.
It is also the culmination of market demand, understanding your customer, and lots of hard work.
Find something you are passionate about, and that other people eagerly want to pay more for and you'll be headed in the right direction.
You may find interesting as well our free library of business templates. There you will find every single template you will need when building and scaling your business completely for free. See it here.
Facebook Comments