Carolyn Childers' startup venture is on a mission to get more women into senior executive positions and keep them there. She's already found the backing of over $140M to make that happen. Her venture, Chief, has raised funding from top-tier investors like General Catalyst, GGV Capital, BoxGroup, and Primary Venture Partners.
In this episode, you will learn:
Chief's vision for the future
How leadership and corporations are changing
SUBSCRIBE ON:
For a winning deck, take a look at the pitch deck template created by Silicon Valley legend, Peter Thiel (see it here) that I recently covered. Thiel was the first angel investor in Facebook with a $500K check that turned into more than $1 billion in cash.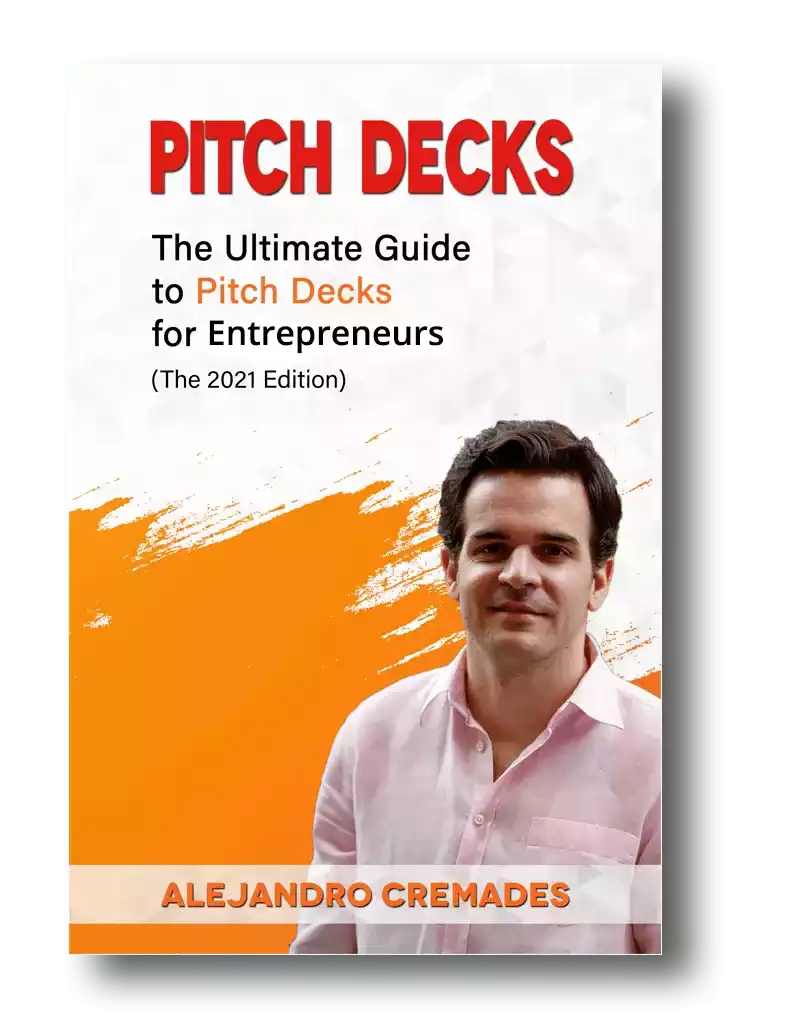 *FREE DOWNLOAD*
The Ultimate Guide To Pitch Decks
Moreover, I also provided a commentary on a pitch deck from an Uber competitor that has raised over $400 million (see it here).
Remember to unlock for free the pitch deck template that is being used by founders around the world to raise millions below.
Access The Pitch Deck Template
Your email address is 100% safe from spam!
About Carolyn Childers:
Carolyn Childers, Co-Founder and CEO of Chief, the most powerful network of executive women in the world. What began as an idea to drive more women into power and keep them there is now a $1.1 billion unicorn with a national network of over 15,000 executive women who collectively manage $220 billion of the U.S. economy. Today, over 60% of Fortune 100 companies have Chief members in their ranks and the company's waitlist is over 60,000 women. Carolyn is an experienced leader and operator, having successfully scaled several early-stage businesses. Prior to founding Chief, Carolyn was SVP of Operations at Handy, then led the launch of Soap.com and acted as GM through its acquisition by Amazon. Carolyn was named to Inc.'s Female Founders 100 List.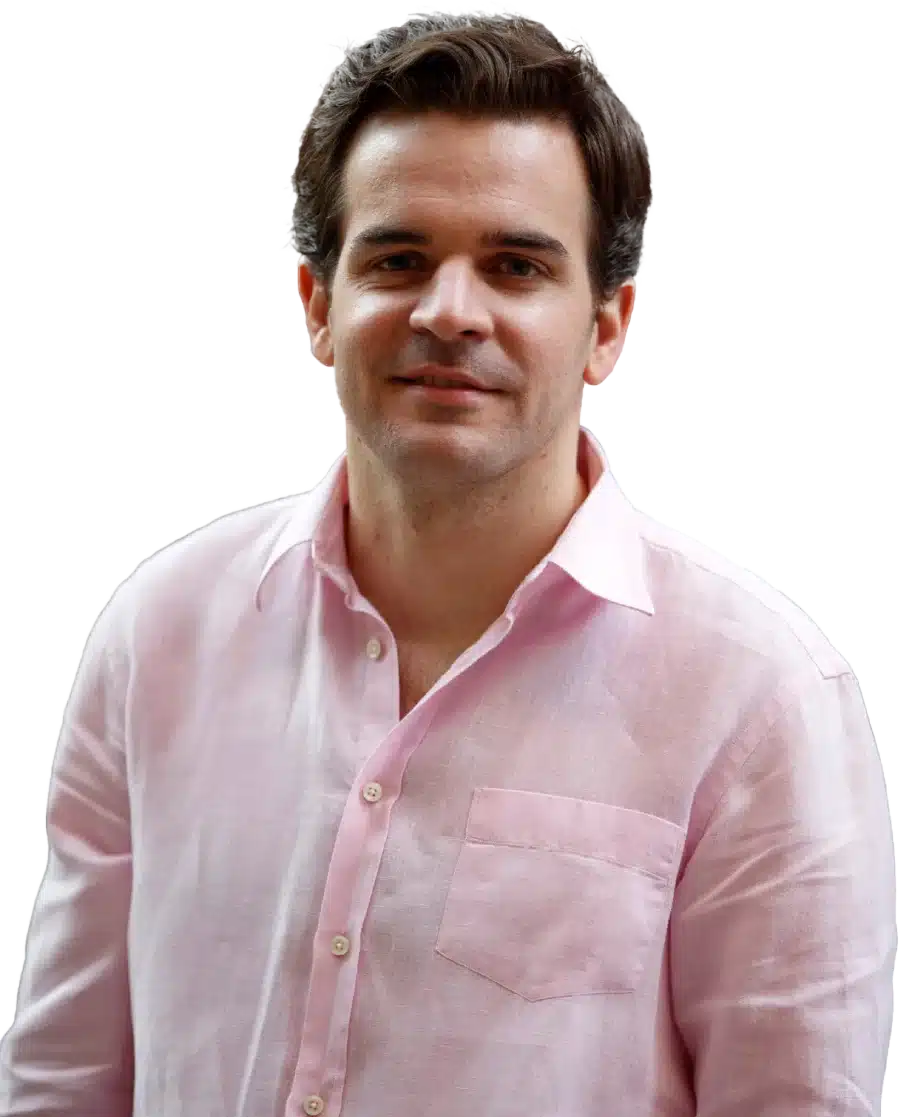 See How I Can Help You With Your Fundraising Efforts
Fundraising Process : get guidance from A to Z.
Materials : our team creates epic pitch decks and financial models
Investor Access : connect with the right investors for your business and close them
Chief is the private network designed for the most powerful women executives to strengthen their leadership, magnify their influence, and pave the way to bring others with them. Co-founders Carolyn Childers and Lindsay Kaplan launched Chief in 2019 to drive more women to the top, and keep them there. Chief has since been recognized as one of Fast Company's Most Innovative Companies of 2021, and its diverse membership includes more than 15,000 of the most senior business leaders in the United States, with a wait list of 60,000 more. With a goal of changing the face of leadership, Chief is building a network of executives spanning companies, industries, and backgrounds whose collective power drives change from the top down.
Chief membership is designed for women in the C-Suite, senior executives, and accomplished VPs who are changing businesses and industries. Executives are evaluated for membership based on seniority, professional experience, background, and impact, as well as a demonstrated history of supporting others along the way.

15,000+ members from 8,500+ companies, non-profits, and organizations including Google, Nike, HBO, Pfizer, Disney, Verizon, UNICEF, Goldman Sachs, Unilever, Mercedes-Benz, Zoom, LVMH, Doctors Without Borders, Peloton, Harvard University, Cartier, Accenture, Netflix, The New York Times, Yum! Brands, Chanel, Allstate, Doordash, Humana, American Express, DVF, NBCUniversal, Lockheed Martin, Walmart, IDEO, and NASA.

77% of Fortune 100 companies have Chief members in their ranks, with members collectively managing more than $220 billion of the U.S. economy.

35% of Chief members identify as BIPOC, nearly double the percentage of women of color in executive leadership (currently 18%). In addition to DEI workshops, Chief leads private identity groups and facilitates roundtables to support members in community-driven safe spaces.
The Chief network is designed specifically for women executives who believe that power grows when it's shared. By bringing together the most accomplished business leaders across the country, Chief fosters meaningful connections and shares more of the knowledge that collectively grows women's power. Chief members gain access to:
A powerful network of peers, vetted support system, and business critical insights to help them strengthen their leadership and magnify their influence.

Core, a hyper-curated peer group, facilitated by an experienced executive coach, that understands the unique challenges of executives and helps navigate and accelerate one another's leadership experience.
Workshops designed specifically to address the timely challenges business leaders are facing, taught by world class economists and Ivy League business school professors, on topics such as economic forecasting, operationalizing DEI, creating psychological safety, and the future of digital disruption.
Legendary conversations with the most influential business leaders and cultural icons, including Stacey Abrams, Amal Clooney, Indra Nooyi, Adam Grant, Barbara Corcoran, Kara Swisher, Issa Rae, Mellody Hobson, Diane von Furstenberg, Gloria Estefan, and Sara Blakely.
Community groups, 1-1 connections, and virtual and in-person community meetups across topics, industries, identities, and activities, to connect leaders over powerful ideas.
Annual Chief membership starts at $5,800 for VP-level and $7,900 for C-Level. The majority of Chief members are sponsored by their employers. Beginning in 2022, Chief members can opt into Chief+ membership for an additional fee to gain an all-access pass to Chief's Flagship clubhouses, located in New York City, Los Angeles, Chicago and San Francisco (coming in summer 2022). In these Flagships, members can host clients, reserve meeting rooms, enjoy drinks, and connect with other Chief members.
Milestones include:
March 2022 – Announced $100 million in Series B funding at $1.1 billion valuation; 15,000 members from over 8,500 companies

January 2022 – 10,000 members; expanded membership nationwide

December 2021 – Announced new Flagship clubhouse in San Francisco (opening Q3 2022)

November 2021 – Launched Chief podcast, "The New Rules of Business"

October 2021 – Expanded membership to Miami

September 2021 – Launched virtual and in-person community meetups

May 2021 – 5,000 members; expanded membership to Washington, DC

March 2021 – Named one of Fast Company's Most Innovative Companies in the World

February 2021 – Presented "Glass Ceiling Breaker," visited by the VP herself

November 2020 – 2,500 members; expanded membership to San Francisco and Boston

August 2020 – Expanded membership to Chicago and Los Angeles; launched mobile app

May 2020 – Announced $15 million A-1

March 2020 – Launched executive coaching, career board, and on-demand content

December 2019 – 1,000 members

June 2019 – Announced $22 million Series A

January 2019 – Launched Chief in New York City with 200 founding members

October 2018 – Announced $3 million seed funding
Investors include:
Chief announced its $3 million seed round in October 2018, led by Primary Venture Capital and Flybridge Capital Partners, with participants including Accel, Box Group, Able Partners, XFactor Ventures, Silas Capital, BBG Ventures, and Alexa Von Tobel.

In June 2019, Chief raised a $22 million Series A, co-led by General Catalyst and Inspired Capital, with previous investors and GGV Capital participating. Ken Chenault, chairman and a managing director of General Catalyst, and Alexa von Tobel, founder and managing partner of Inspired Capital, joined the board of directors.

Chief announced an additional $15 million extension in June 2020, led by GGV Capital.

In March 2022, the company raised $100 million in Series B funding at a $1.1 billion valuation, bringing its total funding to $140 million. The round was led by CapitalG, the independent growth fund of Google parent company Alphabet, and General Partner Laela Sturdy joined the board of directors. Previous investors General Catalyst, GGV Capital, Inspired Capital, Primary Venture Partners, Flybridge Capital Partners, and BoxGroup also participated in the round.

Connect with Carolyn Childers:

Read the Full Transcription of the Interview:
Alejandro Cremades: Alrighty hello everyone and welcome to the deal maker show. So today. We have an exciting founder. You know we're gonna be talking a lot about building and scaling and also financing and they going from investment banking to corporate to being an operator for other startups and now. Launching her own company so without further ado. Let's welcome our guest today Carolyn Childers: Childers welcome to the show. How.
Carolyn Childers: Thank you, Thank you for having me I'm really excited for the conversation.
Alejandro Cremades: So you were originally born and raised in Upstate New York in a town that didn't have any red lights so tell us about life growing up.
Carolyn Childers: Yeah I think every time I tell somebody that I grew up in a small town the very first question they always ask is oh were you just dying to get out. Um and that wasn't the case for me I I had a you know. Amazing community that I grew up in that was really supportive and um ah valued education and ah loved where I grew up I could go hiking every day but I grew up in a really small small town for sure. Um, and it was definitely a. You know eye opening as I started to venture out into bigger and bigger communities and and aretas for sure.
Alejandro Cremades: So how how did you develop these same competitiveness or this ambition like how did that form.
Carolyn Childers: Yeah I mean I think I'm the youngest of 3 um, all girls so I was the little sister that followed my sisters around as they started to do sports. Um, and I think as. Most younger siblings might recognize when you get to start earlier. You end up building some skills earlier and so I I became really competitive in in sports and I um would travel nearly every weekend for au basketball and. Would you know compete in junior nationals and I think for me that was the thing that not only started to open my eyes ah to all of the opportunity outside of the you know the town that I that I grew up in but really instilled in me like that rigorous work ethic team building. Um. And as pretty much anybody who knows me would attest a high degree of competitiveness for sure. It was basketball I was a point guard. So yeah.
Alejandro Cremades: And what was your support of choice basketball. That's amazing. Good stuff. So so then in your case you know you went to to college and then after that you wanted to investment banking but it was not what you had hoped for? yeah.
Carolyn Childers: Yeah I mean I I don't think that I went into investment banking thinking that you know this was my career and I was going to become an Md someday in investment banking. But I saw it for you know the opportunity to just build out a good skill set and to. Be able to be in the room with some amazing leaders who are thinking about you know, strategically where their companies were going and um, just the learning by osmosis that you get from something like that in a very early stage of your career like I I wouldn't have traded it for the world. Um, and. It just built some really great foundational skills and strategic thinking I think um so I but I I knew that I was not going to be there long term and um I stayed there for about 3 years um and then moved over to corporate and worked at the first one was avon where I worked in business development and strategy for them. Um, and ultimately then went over to Victoria's secret and worked there in a similar type of function. Ah, and even in those. In those instances like again, great learning ground really helped me think strategically through through things. But I think I was somebody who always like really loves to operate in an eighty twenty mindset of like um you know I would.
Carolyn Childers: Oftentimes get bored when you're thinking about like fine tuing the final detail and really want to think about like the big swings that you could be doing um and so big corporate just didn't feel like the thing for me either which meant that very quickly I found my way into into startups and I've never looked back.
Alejandro Cremades: Now for you hitting reset you know was say going to business school. You know you went to to Harvard to Harvard business school and I guess you know it's a great community. You know I've made great entrepreneurs. You know coming out of of that day community and I guess. What what do you think opened up for you being able to go there and and and and being part of of this community. What? what what? new horizons or things that you didn't know you know opened up.
Carolyn Childers: Yeah I mean I think that there are certain people who go to business school for the the learning of it. Um, and for me I had done finance undergrad I had worked in investment banking I had been working in strategy and in various companies that I wasn't going back to really learn. About business. Um I was going back to meet people and to build a network and I am somebody who is um, often much more introverted So like I never in the context of um building my career. Never prioritized going out and meeting people and building that network and in many ways business school was the the forcing function to go and and do a lot of that and in many ways and I'm fast forwarding perhaps too much into chief like that was a motivation for me for Chief too Of. Um, it just wasn't a thing that I always proactively made time for um and that was really what business school provided for me was the the community of people and it is that community that ultimately then pulled me into startups Because. I hadn't even been thinking about it and a good friend of mine had gone to quizzy the parentt company of diapers and soap and he called me and was like hey we're looking for somebody to launch this new vertical for us. Ah I had none of the qualifications to do said thing. Um.
Carolyn Childers: But you know we were good friends who really respected each other from business school and came in and and interviewed because of that connection from business school for sure.
Alejandro Cremades: So that what happened next because obviously you know once a once you enter the world of startups. You know it's not something that they that you've left. You know you, you're still in it and we'll talk about it Now you know what you're doing we achieve. But but tell us about entering the venture world.
Carolyn Childers: Yeah I um, in many ways I feel both like fortunate and there's like the you know ah shadow side of a first foray into a company like quizzy who was very successful. Um. I joined to like I said I I launched and ran soap.com um grew it to a $100,000,000 business before it got acquired along with the rest of the quincy properties by Amazon um, and you know as a first foray into startups that is. Ah, it's kind of an amazing story and not a typical story for sure. Um, and in many ways it really invigorated me to say like this startup thing is great. It's that eighty twenty of the way of of working that I really really love where you need to focus on what's most important, you can't you do not have time to get to the 20 um, but it also I think made it seem. So much easier that it actually sometimes is because it was just such a great successful story and you know I was working with 2 amazing co-founders of Mark Laurie and Vinny Barrara um and so.
Carolyn Childers: I think I I walked away from that experience being like oh I could easily go and start my own thing right now. Um and probably would have if I had had an idea that was just like calling to me at that moment. Um, but instead went to a few other startups and realized just there's it. It's not always that. Um, amazing, always up into the right story. Um, and I don't think I would be the founder that I am today without having seen kind of the multiple different um types of startups and cultures and experiences and the challenges that can really come with them.
Alejandro Cremades: Yeah, we go to 5 years You know what it took you from you know that experience to really launching cheap. So I guess in that period of time of 5 years I mean you had now the opportunity of being able to see like a rocket ship right? like you're like in this company you know, taking off the incredible exit. And now you know you're like for 5 years you know, being able to experience also the good the bad on the ugly. So so what did you experience during those 5 years that you think formed you so well to really find yourself in a position or really saying to yourself. Okay I'm ready. Let's go. Okay.
Carolyn Childers: Yeah I mean I think that there were um, a few things that I learned um the number 1 thing that I think is just important in any startup is culture which at quizzy it was just like ah an amazing culture. A ton of autonomy. I mean I I think I mentioned I'm I'm not sure how I got that job but you know Mark Laurie basically gave me the autonomy to launch and run this business. Um, and I worked so hard for that and it just really instilled for me. The. How much trust in people can unlock great potential to do great things at different companies and not every place that I worked had that level of trust as like a fundamental part of like their culture and um.
Carolyn Childers: How to really unlock potential which at the end of the day. No matter what the idea is it's about execution and execution is about people. Um, so it was really great to be able to see different types of cultures and and what they either bring out or don't bring out in people. Um. And I would say you know the other thing that um was really fun for me is that I was able to work across a bunch of different types of Businesses. You know I was in Ecommerce I then did Marketplaces Um, and I think there's just something really insightful about um.
Carolyn Childers: Needing to understand the nuances that and become really smart about a new business and a new challenge instead of just getting too immersed. Too deeply into to 1 thing and I was kind of across different functions in different industries and I think it just made me a really good general athlete um that you know as I went into being a founder myself. Um, really meant that I was not worried about. Having to step into arenas that I had no experience in um and needed to get smart on real quick.
Alejandro Cremades: So Then let's talk about 2018 because 2018 is the moment that you start achieve So as they say you know ideas you know they're like doormant right? like they're there. You know you don't even know that they're there but there is certain events that really trigger you and push you over the edge to to get going. So What do you Think. What's that journey for you I mean how was it from ideation all the way out to to to really getting started and getting going.
Carolyn Childers: Yeah, um, it was by far the darkest part of probably my whole career is the very early days of starting chief because you know you're you're somebody that has you know potentially has had a lot of. Success in other things and there's always that question of like is that attributable to you or is that attributable to the other people you're working with and for and you know the founders of these other businesses. Um, and this was the first time that like you put yourself forward and say like. I am doing this thing. Um and it can so squarely be attributed to you and I just had this constant fear that you know I was about to ruin my reputation with a horrible horrible idea that just flamed out really quickly. Um, so. It was by far the hardest time to just continue to have that confidence and say you know I really believe in this. Um and I think that gets compounded when you have a lot of people who are saying to you. We don't um and I think for us, you know we started when we started chief we were even looking for a lawyer to represent us as we wanted to incorporate and go and um, start to raise Vc Capital and we had lawyers that were turning us down and I'm like oh my god we're trying to pay you.
Carolyn Childers: What's going to happen. We actually try to go and raise vc dollars when we're asking for money. Um, and we can't even get a lawyer to pay um to represent us and so I think it's just really, um, it it just made it so much clearer I had been. You know a senior executive at. Various places and there's just something so different about being a founder and how much ah weight and responsibility that brings and how much more the nose really hit you? Um, so those early days were really tough and even for Lindsay and I my co-founder Lindsay and I was kind of like.
Alejandro Cremades: Yeah, yeah.
Carolyn Childers: Just the 2 of us. So Even as we started to you know, talk about the experience and you'd be debating. It. You were just kind of talking in this echo Chamber without any feedback from people that it's actually a really tough time even in a partnership of like. As soon as we launched it was us against the world. But as you're kind of in that first Echo Chamber can sometimes feel even like us against us. Um, So definitely one of the hardest times for sure.
Alejandro Cremades: Yeah, and what ended up being the business model of Chief for the people that are listening to get it. How do you guys make money.
Carolyn Childers: Yeah, So Chief is a It's a professional network focused on Senior executive women. Um So our mission is really to drive more women into positions of leadership and keep them there. Um, and I think what so often happens as you get more senior in your career. You end up spending all of your time mentoring others and managing your teams and you no longer actually have a community to be able to turn to to work through your biggest professional and personal challenges and um, they often have bigger ripple effects. When you make a bad decision. Um, or you're not to being the best leader that you can be so we really have created a community of of executive women. Ah because if it's lonely at the top. It's lonely. A lot sooner for women and our business model is we are in annual membership.
Carolyn Childers: For majority vast majority of our members. They actually get it sponsored by their companies. So in the same way that you would get a sponsorship to go to a you know conference in the same way that you would get sponsorship to get an executive coach. Um, they get sponsored to do chief and. Like I said it's a full year that you are a member with us and you get access to a whole suite of services but the one that we often talk about the most is what we call core which is a um peer group coaching model so we take everybody that joins chief and we really curate into groups of 10 and they're really people who would understand your true level of seniority and context and you meet on a monthly basis. There's an executive coach in the room. Um, and so it's a really powerful way to be able to tap into resources to to tackle those professional and personal challenges.
Alejandro Cremades: And up until now how much capital have you guys raised to date.
Carolyn Childers: We have officially raised a $40,000,000 in capital.
Alejandro Cremades: Wow I mean that's a lot of Zeros and that's amazing. so so so I guess same you know for you guys. How has it been the experience going from one you know, financing cycle to the next.
Carolyn Childers: Yeah I mean every fundraise has challenges and has difficulties but every one of them is is different. Um and I would say the the most challenging for us was our was our seed round. Um, where. You know I was telling the story about getting Nos from lawyers. Well that played forward a little bit to our seed funding funding and I think that there was perhaps a little bit of like naivete for me and for Lindsay because you know we. Had been in the startup world. Um, we had a lot of great connections in the vc community and everybody tells you that the first um checks are really about like you as a founder. Um and you know do you have faith in you as a founder and. Ah, and we had a lot of those relationships but it still didn't really result in um, a ton of of backing in those very early days. Um, and so you know it was ah a bit of a slog and there were very moments where Lindsay and I were actually like do we need to change the business model. Do we need to like. How do we take all this feedback or there's things that we need to reevaluate and it really got in our head to the point that we were starting to think about some of that stuff and thank god we just didn't have enough time in between meetings that we had for you know, fundraising that.
Carolyn Childers: We didn't change and we didn't pivot and we found the right partners that really believed in us and what we wanted to build and it allowed us to keep that passion for what we wanted to build and why we wanted to build it that I think allowed us to be successful in the long run. So by far the hardest was our was our seed round. Um. And then fast forward to our series a which um was about a year after we had done our seed round and um it was a little bit night and day in in that. Um we had a number of term sheets before I actually stopped the process and said I know who we want to go with and it was. Ah, wonderful moment where there was actually quite a few people who had said no to us in the seed that we're trying to come and get in our a which is always a much more fun experience than the other way Around. Um and so was really fortunate to have some great partners come in during our.
Alejandro Cremades: Right.
Carolyn Childers: Our series a for sure so that.
Alejandro Cremades: Now the most recent a financing was the most probably special one. So what made it special.
Carolyn Childers: Yeah, um, so we just raised our series b at the very end very beginning of this year of 2022 um and I think for us. Um, we had raised our series a. In the beginning of um, ah in in 2019 and so if you realize what happened in between ah the 2019 fundraise and the 2022 fundraise so pretty big pandemic right there in the middle of it. Um, and I think. You know, early twenty twenty we were a company that was had a lot of in-person experiences and had to pivot everything to virtual. Um and we were probably at the very top of every one of our investors lists and not like the good list like the bad list of like. What's going to happen with this company. Um, and so I think part of what made me just like so incredibly proud of this latest fundraising was we went through that pivot in many ways we made the business stronger. Um through that experience. And we're able to kind of culminate with a national launch across the whole us. Um, at the beginning of this year that we then wet and and closed this latest round with capital g um, you know a $100,000,000 raise and officially became a unicorn and was.
Carolyn Childers: Just a special moment. A really special moment for sure.
Alejandro Cremades: That's amazing now for the people that are listening. You know to really get an idea on the scope and size of Chief anything that you can share maybe around number of employees or anything else that you feel comfortable sharing.
Carolyn Childers: Sure, um, so we are now as ah as a community. Um, like I said we'd launch nationally so we have members across the us we are over 15,000 members. Um, across the Us which has been amazing and. As part of the national as part of the national launch. We went on this really fun national tour that we got to meet members in person again for. Some of the first times since the pandemic and it's just been really wonderful to see and be able to hear the impact of what chief has done for so many women and it's just again, a ah. Ah, really special moment in in the context of everything that happened at the beginning of this year um we as a team are now about 250 employees. Um, we have our first big team off-site next week so it's one of the first times that we as a team are able to come together and. I think it's just um, I'm sure there's a lot of other founders that feel this way. But you know for the last few years we've all been a little isolated in many ways and just haven't had a great opportunity to come together to celebrate to see how tall we all are or aren't.
Carolyn Childers: Ah, that I think I'm going to be a little blown away next week when we all come together and and I'm like oh my god we have a lot of people here at chief. Ah.
Alejandro Cremades: Ah, that's amazing and and and 1 question here that comes to mind is imagine if you were to go to sleep tonight and you wake up in a world where the I the the vision for chi is fully realized what does that world look like.
Carolyn Childers: M.
Carolyn Childers: Yeah, um, so first I ah on a red eyee tonight. So but I don't know that I'll be going to sleep tonight. Really um, that part of the question might not actually be materialized. But let's say I did um I think for me, there's just a really clear mission behind Chief and that is to change the face of leadership. Um, and for us that is twofold. It is both the representation of who is in leadership. Um, obviously we're really focused on trying to get gender parity in leadership and so being in a world where those rooms really do show equality across. Um both gender Race Everything Um, that is. You know my my ultimate vision. Um, but the second part of that mission of changing the face of leadership is also no matter who's in that room. Um that we ah really focus on how do we create the best leaders that um, really do have um. You know that servant leadership mindset and empathy to everybody that they're managing and the teams that are building and um, really excited about both sides of that at chief.
Alejandro Cremades: You know it's amazing. Ah what you guys are doing I mean I'm um, I'm a girl's dad So I have 3 daughters 3 little daughters and I was telling my wife not long ago that that I was just so happy you know for the world that they get to live in now as women. Because it's a different time and I find that you know initiatives like like what you guys are doing with Chief is just incredible and and and I think that there has never been a better time in history to be a woman than now which is incredible and I am so happy that that's the case and and I guess you know.
Carolyn Childers: Who.
Alejandro Cremades: 1 of the things that come to mind here is you know I find that as a founder is also all about being at the right time in history and it sounds and it appears to me that is the case now that the wind is blowing on your back. You know with with this initiative of of chief. So how do you think that.
Carolyn Childers: Who.
Alejandro Cremades: Things have been shaping up as well. You know in this regard for you for you and and also for being able to push you know Chief product.
Carolyn Childers: Yeah I mean I think that there's a number of things that have created a very interesting dynamic for something like chief. Obviously the one that you are most specifically referencing is that Um, there's finally some real focus and awareness of of. Diversity. Um, and ah equal representation and that companies are really um, being held and holding themselves accountable for for driving that change and so you know I think that that is definitely a tailwind for us that. Um. Has been a big benefit. Um, but I Also think that there's so many beyond that things that are happening for companies and just the you know, um how how companies are supporting their teams that also play very much into this. So I think that people are really focused On. Um. You know what is the new way of working whether it's hybrid or in person or all remote and in almost any variation of that The ecosystem that was the company is no longer. You know, just the solo social. Arena that like people are so used to playing in and I think people are really looking for additional communities of of people to be able to be inspired by and look to for support and have friendship. Um, and so I think that there's something really.
Carolyn Childers: Important and that that also has created an important tailwind for us and why companies would be investing in something like chief um, and I'd I'd say the third is also like the focus on mental health and investment in. Helping people become great leaders. It was not that long ago that it used to be if you had an executive coach people would look at you funny? um, and and think that it was actually because it was a problem of like oh something must be going really wrong if if you have an executive coach and that has just completely. Um, now. Feels like everybody does and if you don't it's like wait. What's wrong with you now if you don't have one um and I think that just you know the level of investment that people are making across the board in um, you know top talent is something that is also a big part of the trends that. That really makes something like chief possible. So um I would I very much support. Sometimes it's better to be lucky than good. Um, although I think you sometimes make your own luck and I think there was a reason why this felt like the right time to go and build something like chief.
Alejandro Cremades: Well as they say lucky is a preparation meeting opportunity now. So you guys were definitely well prepared for for tackling this now imagine if I was to put you into a time machine and I bring you back in time. Maybe back to 2018 now when you were you know pay.
Carolyn Childers: Take that.
Carolyn Childers: You.
Alejandro Cremades: Thinking about doing something of your own. You know, thinking about being the right time now to to go at it if you have the opportunity of having a sit down with that younger self and give you that younger self one piece of advice before launching a business. What would that be and why given what you know now.
Carolyn Childers: Who man? um I Sure I I Really glad I can't go back to that time like I said it was earnest like I just want to keep looking forward. Don't pull me back. Um I. I Think it truly I could never have imagined that Chief would be where it is um and have had the impact that it it has had um and I think that it's um, a little surreal to think about ah that and um. Where we've been able to come I Always knew that Chief could be a really powerful part of the world and wanted to build that but I never thought we would get to where we are in the amount of time that we've been able to get to. Um I Honestly think the thing that I would tell myself though. And part of it is because it is such a hard early time is that um, almost my entire identity got wrapped up in launching launching Chief The success of Chief and everything and anything riding on that that like.
Carolyn Childers: That was almost unhealthy, um, and I think the things that I have like managed to find since then are making sure that like that balance remains in in your life that you have these communities and these ecosystems outside of the like. Vc world and the startup worlds that reminds you that like you're okay, um, even in the really really hard times. Um, and I think that so often people are like I need to meet every single person I can in Vc and like this has to be like my entire consumed life and I think there's you know. That's one way to go about it and um, but I think it's a really hard thing to sustain and it's not necessarily healthy for you or the team that you build and um I wish I could go back and just. Do that a lot earlier for myself. It would have been ah a much happier early part of of the chief story for sure.
Alejandro Cremades: I Love it and caroling for the people that are listening that would like to reach out and say hi. What is the best way for them to do so.
Carolyn Childers: Yeah, um, my co-founder makes fun of me all the time because I am not a particularly active social media user. Um, so I don't slide into my Dms on Twitter I will never see them. Um, and ah. I'm very Linkedin oriented. So best way to get in touch with me is over at Linkedin and you can always go to chief.com and if you're interested in applying you can just go right to chief.com and apply but ah. Yeah that's the best way to get in touch with me.
Alejandro Cremades: Amazing! Well hey carolline it has been ah, an on earth to have you with us on the show today. Thank you so so much for being on the deal maker show today.
Carolyn Childers: Yeah, thank you. It was a lot of fun.
* * *
If you like the show, make sure that you hit that subscribe button. If you can leave a review as well, that would be fantastic. And if you got any value either from this episode or from the show itself, share it with a friend. Perhaps they will also appreciate it. Also, remember, if you need any help, whether it is with your fundraising efforts or with selling your business, you can reach me at [email protected]
Podcast: Play in new window | Download
Subscribe: Google Podcasts | Spotify | Stitcher | TuneIn | RSS | More
Facebook Comments