Getting ready to raise money for your startup? Here we will be breaking down the pitch deck as well as the digits you need to know about creating and presenting the presentation that will get you funded.
Optimal Number Of Slides In A Pitch Deck: 10-20
With more and more startups out there vying for capital, investors and VC partners have less time and attention to devote to looking at the slides you need in your pitch deck.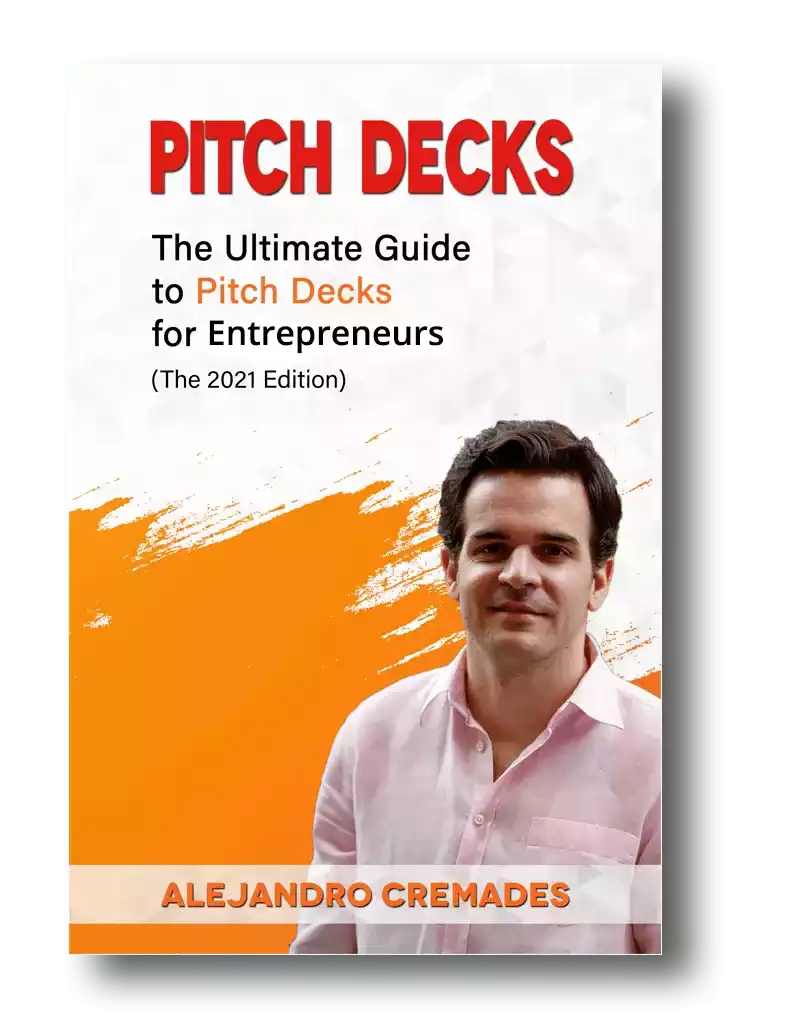 *FREE DOWNLOAD*
The Ultimate Guide To Pitch Decks
20 slides are definitely on the longer side of a pitch deck today. Certainly for early-stage startups. For Pre-Seed and Seed rounds, 10 slides are probably plenty. Remember that in these raises it is all about you as the founders and your idea. I cover also the slides and the length in how to create a pitch deck video below.
3 Most Important Slides In Your Pitch Deck
As we are thinking about breaking down the pitch deck, below are the most important slides. 
1. Cover slide
If your cover slide can't close them, you don't stand a chance of getting any of your other slides seen.
2. Financials Slide
As an early-stage startup, you may get away without any financial slides. If you have revenue and are at Series A or later, investors will probably want to see some numbers.
3. Team Slide
In early fundraising rounds, the team is the most important part of the deck. The decision to fund or not will fall mostly on this one slide. Ideas are plentiful, the difference-maker is whether you have the best team to execute on it or not.
The Most Important Number In Your Pitch Deck
Investors are looking for big returns and big wins. Being able to show a total market size in the billions in your pitch deck is important.
Also, show that you are realistic by showing the TAM (Total Addressable Market) and SOM (Serviceable & Obtainable Market) as a part of the industry.
23.2 Seconds: The Maximum Time Investors Will Spend Looking At A Slide
According to data, when you do include a financials slide in your pitch deck, investors will spend around 23 seconds viewing it, 2x more than your problems and solutions slides.
How Many Times You'll Have To Send Your Pitch Deck: 1-300
There are amazing cases where founders have landed funding from notable angel investors with just a single cold email, or even a blog post.
However, it's far more common to hit 50 or more investor rejections before getting a check. Some of the most successful founders have had to wade through 200 to 300 rejections before getting funded.
The Cost Of Creating A Great Pitch Deck
If you are counting on raising millions of dollars from this pitch deck, then each slide has tremendous potential value. It's worth investing in it. If you don't, why would an investor think they should invest in you?
There are 2-4 parts to creating a pitch deck:
Market research

Copywriting

Graphic design

A platform or software for hosting and sharing your deck
According to WebFX, you can pay $25 to $25,000 per page for a professional copywriter to get your pitch deck done. A graphic designer may run $20 to $350 per hour according to CostHelper.com.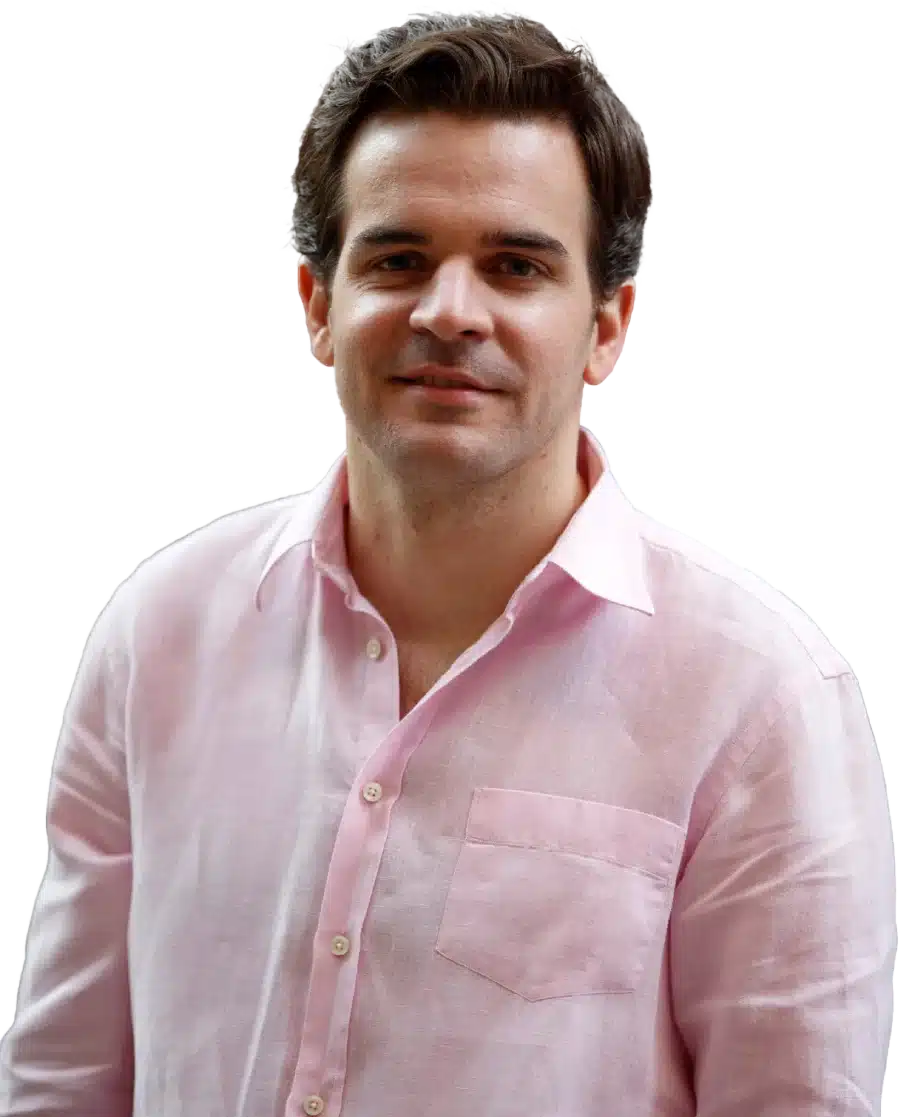 See How I Can Help You With Your Fundraising Efforts
Fundraising Process : get guidance from A to Z.
Materials : our team creates epic pitch decks and financial models
Investor Access : connect with the right investors for your business and close them
You can also grab my
free pitch deck template
to get you started which has been used by entrepreneurs to raise millions around the world. 
Storytelling is everything which is something that you will need to master. Being able to capture the essence of what you are doing in 15 to 20 slides is the key. For a winning deck, also take a look at the pitch deck template created by Silicon Valley legend, Peter Thiel (see it here) where the most critical slides are highlighted. Moreover, I also provided a commentary on a pitch deck from an Uber competitor that has raised over $400M (see it here).
Remember to unlock the pitch deck template that is being used by founders around the world to raise millions below.
Access The Pitch Deck Template
Your email address is 100% safe from spam!
Amount Of Time To Allow For Fundraising & Pitching
Once you start, you will always be raising. Rounds seem to be getting closer and closer together. It can take several weeks to really polish a deck.
When thinking about breaking down the pitch deck you also need to think about timings. It can take a good 6 months to build strong relationships with potential investors.
It works even better if you begin building your network a couple of years in advance of your needs. Plan to be closing a round every 12 months. Give yourself at least 6 months to go from launching an active campaign to closing the deal.
Top 10 Accelerators To Pitch & Apply To
Y Combinator

500 Startups

 

Techstars

Plug and Play

MassChallenge

SOSV 

Startup Bootcamp

Startup Chile

NYC SeedStart
10 Most Active Angels To Pitch
Paul Buchheit

Wei Guo

Alexis Ohanian

Scott Banister

Naval Ravikant

Daniel Curran

Marc Benioff

Mark Cuban

Ron Conway
Big Late-Stage Funding Rounds In 2019
Infor $1.5B

OneWeb $1.25B

Opendoor $300M

Rent The Runway $125M

Glossier $100M

Newsela $50M

Lola $37M

Guesty $35M

Applicaster $20M

Nykaa $14.4M
[Source: Crunchbase]
10 Largest Funds
Accel $1.5B

Flagship Pioneering $824M

Kleiner Perkins $600M

Accel $525M

Accel $500M

Decibel $500M

Mubadala Ventures $382M

Maverick Ventures $382M

Lightspeed China $360M

5AM Ventures $350M
Summary
Whether out to raise your pre-seed money or a late-stage round for hundreds of millions of dollars, or even a billion, your pitch deck is going to play a big role. These are some of the key stats and data points you'll want to know when creating your deck, and preparing to pitch. It's a science and an art, that can pay off big when you get it right.
Get more help with fundraising with a free trial of my Inner Circle where we help founders from A to Z with fundraising.
Facebook Comments