Are you ready to sell your startup? If you have thought about selling your startup business, it's important to consider everything before trying to find potential buyers. Many people don't immediately recognize everything that should be taken into account before moving on and pursuing something else.
In this article, we take a detailed look into this and answer the question: Are you ready to sell your startup?
Remember that mastering the storytelling side and how you are positioning your business is critical when it comes to engaging and speeding up the process. This is done via your acquisition memorandum. This is super important to reach a successful acquisition. For a winning acquisition, memorandum template take a look at the one I recently covered (see it here) or unlock the acquisition memorandum template directly below.
Access The Acquisition Memorandum Template
Your email address is 100% safe from spam!
Here is the content that we will cover in this post. Let's get started.
Advantages Of Selling Your Startup
First, let's dive into the main reason that people sell their business. Some of these are fairly obvious, but they are certainly worth touching on.
Capital – If you plan to start another business, or simply want some amount of income immediately, this can be appealing to anyone running a startup. The relief from personal debt can also be a motivating factor.
Time – Running a business from day to day can be time-consuming. Selling can free up some valuable time that can be spent pursuing something else.
Diversification – Sometimes company owners can feel vulnerable as all of their capital is invested in a single venture. You could sell your business to split your investment into different areas.
Different Roles – You may occasionally be offered a role within the business even after it has been acquired. This means you still have a secure job in a company you are passionate about, without the constant responsibility of being an owner.
Disadvantages Of Selling Your Startup
Of course, selling your startup isn't always the perfect outcome. Here are some of the disadvantages of doing so:
Loss Of Income – While you will, in most cases, be receiving a lump sum when selling, the loss of regular income can be deterring.
Emotional Cost – Putting a lot of time, effort and capital into anything can cause you to feel strongly about anything. The same applies to your business and you may feel a sense of sadness when closing the deal.
Missed Opportunity – There's a possibility that the startup you sold could go on to become a huge success. Many previous owners will feel like they've missed a huge opportunity if this is the case.
Selling Fees – The cost of selling your business may be higher than anticipated. Lawyers and other necessary parties can be expensive and charge a premium price for their services. In addition to the fees, such processes can be lengthy.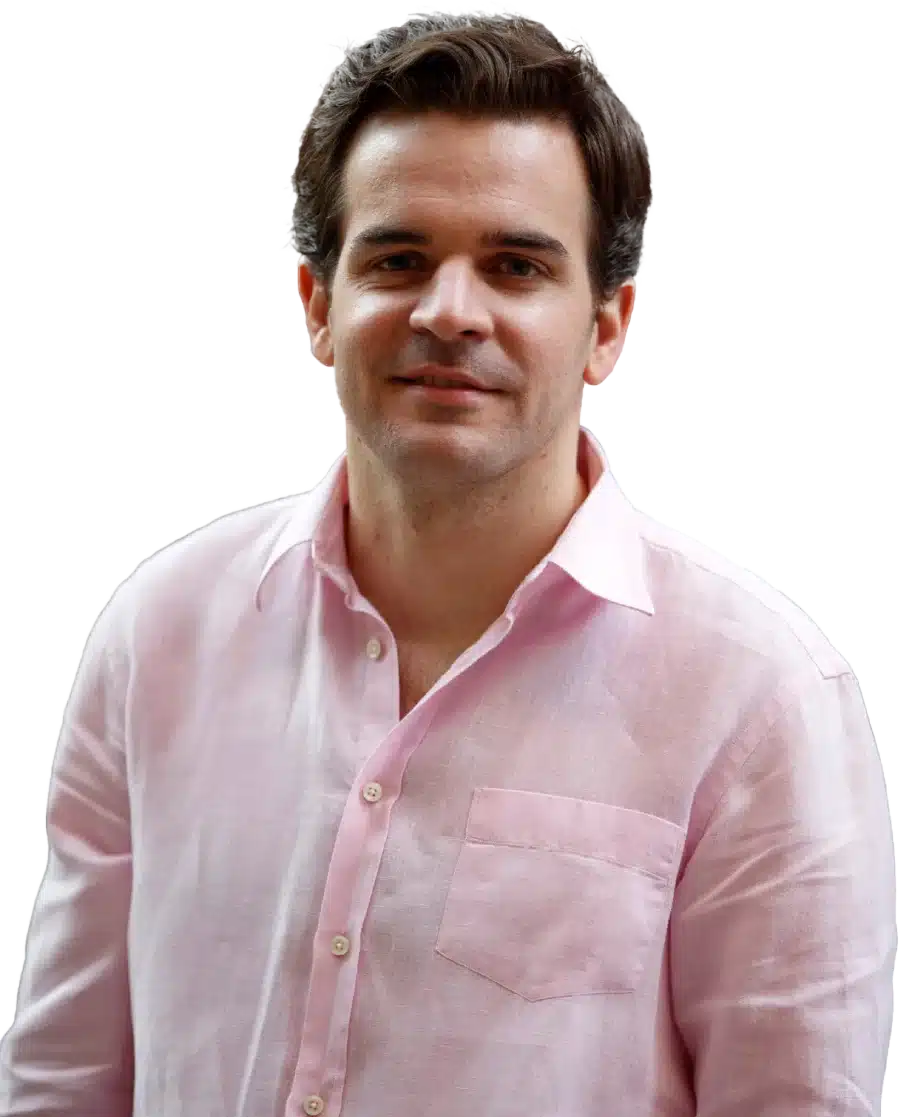 See How I Can Help You With Your Fundraising Efforts
Fundraising Process : get guidance from A to Z.
Materials : our team creates epic pitch decks and financial models
Investor Access : connect with the right investors for your business and close them
Things To Take Into Account Before Selling
Now that we've discussed the pros and cons of selling your startup, it's time to list the factors you should carefully evaluate before selling. Some of these points are linked to the disadvantages we've previously touched on, while others are a little more out of the box.
Can You Survive Without The Regular Income?
The loss of regular income can cause you to adjust certain aspects of your life, particularly if you don't have a plan in place to use these funds for other ventures. Budgeting becomes vital, ensuring that you can live comfortably on the amount received for the sale. This may go without saying, but bargaining and being patient to find an optimal price for your startup is also key. Talking to multiple buyers and carefully evaluating your options can allow you to receive a higher payment as a result. At this point, ask yourself – are you ready to sell your startup?
Is The Business In Good Standing?
Another method you can use to gain more revenue from the sale of your startup is by ensuring it is in the best possible place before looking for a buyer. This can also help you to easily find interested parties, as a business in good standing is a far more attractive investment to many. The first step you could look to take is improving the profitability of the startup as a whole. Of course, implementing some of these features could also benefit your business should you decide not to sell. Here are a couple of things to consider:
Cost Reduction – Buyers are often looking for a business that is profitable, and reducing costs is a method that achieves this result. Could you get your materials cheaper if you buy in bulk? Perhaps a different method of sourcing is more cost-effective? Looking into different methods could prove to be valuable and save you money almost immediately.
Employee Evaluation – Sometimes, the staff working within your business are not performing as expected. Firing a bunch of employees is not always the answer. However, You could look to implement training (this could be done by you to save money) or offer incentives for them to perform at optimal capacity. Getting the most out of your employees can improve efficiency and profitability as a result.
Your Fulfilment Strategy – Are there inefficiencies in the way your product or service is delivered to customers? These areas could include shipping, handling or even how each distribution is scheduled. If you offer a product, you could look for cheaper postage options. With a service, you could plan routes that allow you to save time and fuel (if travelling to the client).
Look At Your Selling Price – If your business is selling products cheaper than the industry average, raising them can go a long way in terms of generating more profits. Some startup owners decide to test this at some point, adjusting the price until they find the happy medium. Too expensive and people won't buy your products, but too cheap and your business will not garner sufficient revenue. If the USP of your business is value, being hesitant about raising the price could be crucial to succeeding.
Another thing you could do to keep your business in good standing over time is to plan for various scenarios. While they may never arise, it will likely be comforting for potential buyers to know that you have all angles covered. In addition to planning for different outcomes, you could create a detailed expansion brief for the business. This will help a buyer to see your vision, inspire them for the future and potentially see a great ROI from acquiring your startup.
The Emotional Side
Are emotions a factor when parting ways with your startup? They certainly can be. Even if you don't consider yourself an emotional person, many people feel like an aspect is missing after signing on the dotted line. Whether this is daily operations or a business task that you particularly enjoyed completing, these coming to an abrupt end can lead to a little sadness.
To combat this, some business owners tend to take a step back from their business when looking for a potential buyer. While this can be somewhat counterproductive, it helps to control the feelings you may experience after the sale is finalized. If you aren't convinced that this will be a factor, try to spend a day or two away from the everyday duties of your startup. While you may not actively be working on the business, thoughts of expansion and other opportunities will likely still cross your mind.
What's Next For You?
Most people tend to sell their businesses to acquire the funds to pursue something else. Whether that be a new startup, the acquisition of an existing company or an investment, it's often important to consider what's next for you moving forward.
Not only does this act as a form of motivation, but it also allows you to know the exact amount of funds you require from the sale of your business. Having a clear number in your mind can provide a handful of advantages when looking for a buyer, including:
Patience – Panic selling your business, or rushing the process in any way, can often lead you to accept an offer that is well below the true value. Sometimes the best route to take is simply turning down an offer and waiting for the perfect one to present itself.
Negotiating – Get an offer close to what you're looking to receive? If so, you will be more inclined to bargain effectively. Your next move in regards to a new venture will likely hinge on the funds from this sale, so you'll be even more motivated to push for a better price.
Receiving A Fair Price – With an exact figure in your head, you can remove unfair offers and immediately let interested buyers know what you're looking for. This can speed up the process and also ensure you are paid an equitable amount for your business.
You won't always receive an offer that is equal to the amount you have planned, but the premise of having this value can lead to an increased sale price. Or at least being much happier with the outcome. At this point, you'll ask yourself – are you ready to sell your startup?
Keep in mind that in fundraising or selling your startup, storytelling is everything. In this regard for a winning pitch deck to help you here, take a look at the template created by Silicon Valley legend, Peter Thiel (see it here) that I recently covered. Thiel was the first angel investor in Facebook with a $500K check that turned into more than $1 billion in cash.
Remember to unlock the pitch deck template that is being used by founders around the world to raise millions below.
Access The Pitch Deck Template
Your email address is 100% safe from spam!
Why People Sell Their Startups
Now it's time to take a look at the most common reasons for people selling their business. Does your main basis of selling show up on this brief list?
An Opportunity Shows Up
At times, an opportunity will present itself that is simply too good to refuse. To meet the requirements, you may need to raise a large amount of capital in a short period of time. This opportunity could be another business venture, an investment or a piece of equipment you need to start something fresh.
Typically, when evaluating what to sell, your startup can be a tempting and lucrative prospect. This is particularly the case if your business is not currently generating a large profit per month. An opportunity could arise that offers you a better return on your funds than maintaining business operations, causing you to sell.
The Drive Is No Longer There
When starting a business, you are probably the most motivated to see it succeed. When planning the potential turnover and expansion over time, you will do everything to make this a reality. However, putting in large amounts of effort, time and capital without seeing any major growth can be concerning for almost anyone.
Without anything taking off, you can lose this passion and interest in your venture. At this stage, you essentially have two options. The first is to persist, perhaps try a different approach while gritting your teeth until things start moving in the right direction. Choice B is to sell to someone who can perhaps dedicate more time or expertise to the business, or someone that has an existing business within a similar niche. Making the right decision in this instance can be tricky, but hopefully, this article has helped to clarify things a little more for you.
Profitability Isn't As Planned
If your business isn't making as much revenue, or profit, as you initially planned, selling can be a great way of recouping some of the funds you've invested along the way. Keep in mind that there are methods you could look to implement to garner more profits. Some require a large amount of time, while others can be used fairly quickly. Regardless of whether you plan to sell your business or decide to stick with it for the long haul, increasing the amount of profit you receive is within your best interests.
Work out these aspects before asking the question – are you ready to sell your startup?
Is Selling The Best Route To Take?
Whether or not selling your business is the best option is completely dependent upon your situation, but there are 3 main areas you could look into to help make the decision a little easier:
Time – Do you have the time to dedicate to the success of your business? If there are other things in your life that need attention, you might have to look for alternative ways to keep your business on track. This doesn't mean selling immediately. You could look to hire a manager to ensure daily operations run smoothly or even work a longer day yourself.
Investment – Having enough funds to continue with your business is essential. Whether this is from your own finances, reinvesting profits or seeking help from investors, most businesses will require capital to operate and grow.
Effectiveness – If spending your time and resources on something else offers a better ROI, it could, in some cases, be a better thing to pursue. Of course, there is always the option to split your work too.
As a final reminder, selling your startup is not something you should do on a whim. Consider everything carefully before making your decision and always be patient and persistent when looking for a buyer. Explore all your options before asking the vital question – are you ready to sell your startup?
You may find interesting as well our free library of business templates. There you will find every single template you will need when building and scaling your business completely for free. See it here.
Facebook Comments