Anshuman Singh is now on his second startup. A bold and fast-growing venture that is transforming and accelerating India's supply chain. His company, Future Supply Chain Solutions has raised funding from top-tier investors like SSG Capital Management. It has also acquired ventures like Brattle Foods and Nippon Express.
In this episode you will learn:
Managing vast teams of employees
The $500B market Anshuman is tackling
Singh's top advice for those considering becoming entrepreneurs in India
SUBSCRIBE ON:
For a winning deck, take a look at the pitch deck template created by Silicon Valley legend, Peter Thiel (see it here) that I recently covered. Thiel was the first angel investor in Facebook with a $500K check that turned into more than $1 billion in cash.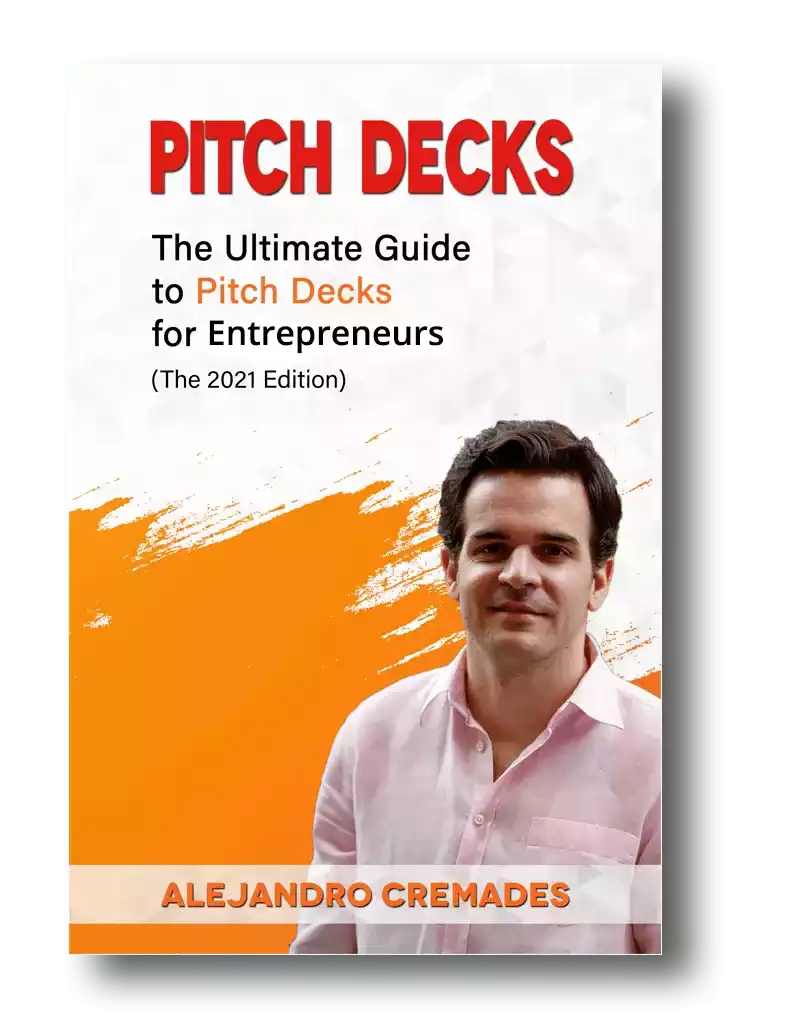 *FREE DOWNLOAD*
The Ultimate Guide To Pitch Decks
Moreover, I also provided a commentary on a pitch deck from an Uber competitor that has raised over $400 million (see it here).
Remember to unlock for free the pitch deck template that is being used by founders around the world to raise millions below.
Access The Pitch Deck Template
Your email address is 100% safe from spam!
About Anshuman Singh:
Anshuman Singh is a pioneer in the area of Supply Chain and Logistics and is building Stellar Value Chain Solutions with a vision of a Stellar India and transforming the Indian Supply Chain landscape to bring India in the top 5 of the Global Logistics Performance Index.
In 2004, Anshuman became the first Supply Chain Professional in India to reach the position of CEO of a large corporate. Since then, he has led more than a dozen companies/businesses as the Entrepreneur/MD/CEO in the areas of Retail, Textiles, and Supply Chain and Logistics. Anshuman is credited with a lot of firsts – the first Factory Outlet Business for a Retail Chain in 2002, the first to start a Tele grocery business in 2003, first to start multiple formats of Home Retailing in 2004, etc. In 2007, he started his entrepreneurial stint in Supply Chain and is credited with multiple achievements in this area – building the first modern large warehouses exceeding 5 lac sqft (2007), first pan India wms implementation(2008), first pan India Put to Light Sortation (2009), the first 12 meter Grade A buildings in India, first Cross Belt Sortation systems and more such automation.
In 2016, he founded Stellar Value Chain Solutions and achieved a rare distinction of raising USD 125 million/ INR 900 crores on day one from the leading global private equity player Warburg Pincus.
Stellar has today become one of the largest SCM/3PL companies and works on a 9x9x9 model -9 sectors (E-Commerce, Lifestyle/Fashion/Retail, FMCG, Food, Pharma/Healthcare, Consumer Durables and Hi-Tech, Automotive, Industrial/Engineering), 9 Fulfilment Solutions and 9 Logistics/Transportation Solutions. It today operates 12 million sqft of total Logistics Space with over 50 states of the art Fulfilment Centres pan India and has acquired Kelvin Cold Chain, Innovative Logistics (Express), and Patel Roadways (LTL) and runs over 2000 trucks pan India.
Stellar won the 'Emerging Company of the year from Zee Business and 'Overall Best SCM company of the year from CII.
Anshuman has been recognized by Business Today (in 2008) as one of India's Hottest Young CEOs for extraordinary achievement at an age less than 40. He has been recognized with multiple awards including the 'Exemplary Leader of the Year' by ELSC, Retail Icon of the Year, and Retail Leadership Award by Asia Retail Council. He is the Chair of several industry bodies
Connect with Anshuman Singh:
Read the Full Transcription of the Interview:
Alejandro: Alrighty. Hello everyone, and welcome to the DealMakers show. I'm super excited today with the guest that we have—very incredible stuff that we're going to be talking about, especially, I would say, not the ordinary type of structuring or capitalizing a business where it blends private equity right off the bat with the building and scaling of the operation. But we're going to be learning a lot, especially going from corporate to entrepreneurship. I think that we can all relate to that, especially those of us that are entrepreneurs. So without further ado, let's welcome our guest today. Anshuman Singh, welcome to the show.
Anshuman Singh: Thank you, Alejandro. It's a pleasure to be here.
Alejandro: Let's talk about your upbringing, and let's do a little bit of a walk through memory lane. You're someone that moved quite a bit there in India, so tell us about life growing up.
Anshuman Singh: I call myself on a journey from an upper-middle-class family and finally becoming an entrepreneur. India is very different from the rest of the world, actually. It used to be very, very different from the rest of the world in my earlier part of my life. There were two classes of people: one was business, and the other was the service class. And their greed was bad. Greed was one of the sins; money was not a good thing. The only aspiration that people used to have 40-50 years ago was to get into government jobs, get into a good engineering college, and then get into a good government job. I grew up in that era. My father happened to be a mining engineer from one of the world's best mining [2:59] School of Mines and [3:02] in India, [3:04]. He was a mining engineer. He was in the private sector earlier, and then, later on, gold mines were nationalized. There's a large corporate called Coal India, which actually there's a monopoly company in the gold sector, and he was a part of Coal India, and he was a top man [3:22] mining engineers, other people who run that company. He happened to be a senior man from early days, and out of a very good upbringing in terms of I was in a very remote location in West Bengal. That's where I grew up. The British left in 1947. They built huge bungalows, so I grew up in British-built bungalows of six acres and seven acres equipped with swimming pools, so I had some advantages of what the British had built in India in my growing up years. My father was running a very large corporate in mining. But money-wise, I did not see any money during my growing-up years because we never needed to see money. The dormant sector took good care of us in terms of bungalows and all the surrounding paraphernalia. Luckily, a lot of the British schools had come up in that area, so I got to be educated by some of the best schools in the country. But, at best, I would describe myself as an upper-middle-class family, classical service class where every generation had to make it on their own. One of the things my father taught me was that his father was in the [4:36] service [4:37]. He told him that, "You'd better study." My father studied, and he was a self-made man. The same thing he told me was, "I do well in my career, but for you, you'll have to root on your own because that's how India is. So, study." And that's what I did. I was taught in a very good school. Then I did my 12th in one of the most premium schools in the country, St. Columbus in Delhi. I did my engineering and mechanical, and I did my MBA. Just like any classic upper-middle-class family, I joined a large corporate. In fact, that's where destiny played a role. In my MBA campus, there was a very large finance company that had come in the early '90s. In those days, secular analysis was much in banking. Investment banking was the sector that was very hard in the country. I had done my MBA in finance, assuming that maybe one day I would get into merchant banking, etc. We didn't know much about it in those days. On the campus on day one, one of the larger finance companies came onto the campus, and they offered a very good salary. That supposedly was a dream job. One hundred people applied. The whole batch was applied. Finally, six people were shortlisted. I was one of them, and in the final four, I was not selected, and I thought the world had fallen, and the whole world had ended, and the heavens had fallen. It was that kind of a feeling. The next day, another company came in, a corporate, which was offering one-third the salary and offering a position in a very, very remote location of the country, but the corporate was large. I was so frustrated with the previous day that I went and said yes to everything that the company offered, and I was selected the same day. That was destiny. One of the things that company said was, "You are a mechanical engineer and an MBA in finance. We have one of the largest business groups in the country, and that was [6:48]. It's still one of the largest groups in India, the Builder Group. They said, "We are going to offer your technical commercial function, a function called Materials Management. All my dreams of getting into merchant banking disappeared that day, and I joined the function called Materials Management in a very remote location in a state called [7:13]. I've still got that small location. I joined the company, which is the flagship company, to build a group, which is one of the largest groups in the country at that point in time. Even today, it's one of the largest groups in the country. I joined the Materials Function in Glosen. This was quite a plan. The only distinction there was, they're called the largest. This was 5:00 in the morning.
Alejandro: I think that the most important thing was that it was your first exposure to logistics. You've developed your career in logistics. I guess that even though you didn't get that investment banking, I think that things are meant for a reason, as they say, because now, logistics has been your life, and, in fact, you've built two companies in this segment. One of the things that is very interesting here is that you are a very knowledgeable individual in this space. The reason why this is your case is because you have been able to grow through the ranks. So as you've been growing from being at the bottom, all the way at the top. What have been some of the key lessons that you've learned about a logistic company, and what makes it so successful?
Anshuman Singh: I'll just go slightly backward and then tell you the whole sequence. When I joined the Materials Function, that was the early '90s. In those days, there was only one formula for success. You have to work really, really hard in India. I did work 50 hours a day. So I couldn't agree more with you when you said that going through the ranks has its advantages and it gives you a phenomenal amount of knowledge. As one of the books suggests that 10,000 [8:59], I think I can work until now very early in life because I used to work 20 hours a day in the earlier part of my career. That was only then. That was not a very evolved country and not very economical. The only way to go was to work very, very hard.
Alejandro: In this case, what were some of the key lessons? You went from just being someone at the bottom to then becoming a general manager to then becoming a head and then becoming a Chief Executive Officer. Obviously, there are different functions, different responsibilities, and different problems that you're dealing with.
Anshuman Singh: I think the entrepreneurial gene, now I realize, I did not know it then, every entrepreneur has a risk-taking ability inside him or her. Otherwise, you can't be around some of them. I think this risk-taking ability was always inside of me in those years when everybody was afraid and insecure about jobs. If you don't get a job, then what kind of a scenario—I took the risk of getting into a function about which I had no idea, a function on materials. I did not know that was going to shape my destiny in the future. I took that risk. I went to the remote location. I joined the sector [10:28], a commodity sector, [10:30]. I did not choose a large [10:37], although I had grown up [10:39], engineering, and [10:41]. I took that risk, and believe me, that stint actually honed my earlier years, the 20 hours working, I wasn't—since I was the first [10:54] included by that large corporate group, I also happened to be the pampered law. I was put on the high-potential fast-track channel. Because of that, I got on the list exposure. I implemented the first modern [11:09] in the country 30 years ago, and that was phenomenal learning. I also kept rotating, and because I was doing well, and I was working very, very hard, they kept rotating me from one function to the other, and I kept on taking the challenges. Initially, I was put in charge of [11:28], now which Indian runs the store or goes down inside a plant. That's not what you [11:34]. But I took that call. And I really got skilled in that area. Later on, they put me in charge of purchases. That corporate was a very old school corporate and normally in a purchasing function. You get the authority of signing purchase orders when you're above 50 or 55. I was 25 then. I did well, and at the age of 28, I was buying almost 100 million U.S. dollars' worth of procurement 20 years ago. That was phenomenal exposure, and that only happened because of sheer hard work and dedicating myself completely to the job. Those risks, that dedication, what happened in that [12:19] most people would spend time chatting, philosophizing, watching movies because those are the risks. You've just gotten a job; that's what you want to do. I think I've done enough of that in my engineering and MBA years. I said the only thing I want to do is build my career and build it very well. My parents have great expectations of me. At that point in time, you are to prove to the world; you are to prove to your parents; you have to prove to yourself that you are worth what you are. That brought all of this.
Alejandro: In your case, a pivotal moment was Future Group India. Here, we're talking about a company now with around 19,000 employees where you had big responsibilities and where this was the immediate step to you going out and saying, "I'm going to go and build my first company." You were not young when you built this first company. Obviously, you were not in the early 20s like you would see here in Silicon Valley and stuff like that. So what happened there for you to say, "You know what? I'm going to go and build this company" for the first time in your life.
Anshuman Singh: I would link it again to the [13:33]. I started driving at the age of ten. I started driving my school bus at the age of 11. Today I realized that I never knew that I'd be driving thousands of trucks of my own [13:46]. But that's what happened. [13:50]. I became a logistics guy. Then I became a supply chain guy. In [13:58] designated General Manager Supply Chain. I was the first person in India to have that designation. There were no supply chains in India at that time. You know what? Being in the supply chain right from procurement of raw materials to [14:13] to manufacturing to production planning to [14:18], and then transport in the goods and taking the goods to the dealers, I learned the entire gambit of business in my early years. Normally, it takes professionals 20-25 years to learn this. I learned it in five just because I happened to be in the field of the supply chain. I said, "This is destiny. I've learned it fast, and now I want to build a company, and I want to run." [14:42], I was opening field stores. That was the first thing in the retail sector, and I was loving it. Then I said, "I've learned the entire business end-to-end." I just desired it, and I headed into it. I was lucky. I became CEO at the young age of 35 for a very large textile corporate. Out of my supply chain background, now I was running a textile and retail company, and I ran that company for two and a half years [15:13] India. That came out of the first supply chain guy in India who became CEO of a large corporate. Before that, [15:22]. The first supply chain was to become CEO. Those were glory days, heady days. But after two years, what next? The founder of Future called me back, and he said, "You've been a successful CEO. What do you want to do next?" I said, my next stint logically should be automation." And he said, "Yes, exactly. So let's build a company together." And that's the first thing when I became an entrepreneur. I had saved a lot of money to get my own house. I did not buy a house. I put the entire money and founded Future Supply Chain along with [16:07]. The whole intent was that in India, logistics is extremely primitive. We are a [16:17] country, which is very primitive in its working. So Future Group can take the career solution in retail in the country, and [16:27] country. I thought, "My time has come to transform the supply chain in the country, and what better way to do it but with the founder of Future Group because it was the largest retail group. It would give me the ability to get automation and technology in this space. That's how I founded Future Supply Chain, built a cross-over, and believe me, when I went to cross over with my team, I went to every part of the world, from China to the West Coast of America, and everything in the world, and several times. There's no supply chain practice or process or technology or automation, which we did not see.
Alejandro: How were you guys making money on Future Supply Chain? What was the business model?
Anshuman Singh: The whole purpose was that we would take Future Group as the captive customer. We said the backend for Future Group. We'll review the cost of supply chain, and we'll create the spirit of Future Group. [17:26] to outside companies, and we'll keep building that. That's exactly what happened. Since we were the backend of the largest retail group in the country, and once we saw the world, we were able to get the global technology, global automation for this country, and we did a lot first in that country. We were the first large warehouse of 500,000 sq. ft. and several of them across the country. We got the first [17:49]. We got the first [17:50 – 17:59]. Then we kept on building the company over the years, and I started doing business with all tech companies other than that Future Group. It became quite a profitable company because what we had achieved, and what other people had not tried in earlier times, was building a modern supply chain and yet loading costs. There were a lot of [18:22] supply chain companies' orders presented in the country, but they would approach customers saying, "We'll improve your service, but you'll have to pay more. In India, nobody pays more for better service." And in the world, I think nobody pays more for better service. Everybody wants better service, but the [18:41] still go lower, and that's what we achieved there. We were able to use automation and purchasing processes [18:48] and global expertise and reduce the cost of supplies despite making the most modern supply chain. That's when I started feeling that the time had come that I should go on my own founder journey because my captive group was taking a lot of my time. I was not able to invest that amount of time in building the business for other companies in the country. Since I come from a Service Cloud [19:14]—my father worked in a government company; my grandfather worked in a government company. I felt that this country, specifically India, is still very primitive in [19:22]. I must have a mission or a vision greater than making only money. Why not take [19:30] to transform the whole supply chain landscape of this country, and making money or reputation will be a byproduct. That's exactly the part that drove me to create a stellar value chain and [19:43]. Stellar days that we were trying and never to bring and never to profile the global [19:50]. That's a long vision. So management mostly the businesses are made for creating profits and creating shareholders. I said, "That may not necessarily [20:00]. That can be a byproduct. Why not have a larger object?" And that's what we are working on. This is the country that [20:05] and this was a country where I was well-placed to do so.
Alejandro: And we'll talk about that in just a little bit. I want to ask you on Future Supply Chain, a big company, how many employees does the company have to date?
Anshuman Singh: Five thousand.
Alejandro: That's quite a lot of employees and quite a big business. At what point did you realize, "It's my time to go."? This is your first baby. I'm sure parting ways with your first baby is not easy, so what was that process like?
Anshuman Singh: I realized it around 2014. It took me two years to convince the founder of Future Group that I wanted to move. We believe in a relationship; you don't part ways for the sake of parting or for the sake of doing our own thing. We honor the relationship, so even if it's at a personal cost—I personally did that here. The relationship lasted 15 years. It took two years for me to finally move out. The other thing was that it was well set. Future Group was well set and doing well. Future Supply Chain was doing well. I was ready for it to go public. So everything was well set. It turned out to be easy.
Alejandro: On Stellar Value Chain, what's the business model? What is Stellar Value Chain all about? How do you guys make money?
Anshuman Singh: Stellar Value Chain was started basically is a journey which continued from [21:43]. But I started the journey from where I ended [21:48]. I built a practical expertise in the supply chain landscape, especially on the consumer side, and when I founded Future Supply Chain, initially, I named it Future Logistics. Later on, I named it Future Supply Chain. When I founded Stellar, on the day when I named it Stellar Value Chain that we would extend the whole gambit, we'll move from the first end to the last point of the customer's customer. Stellar is a company built for adding value to large corporates in this country. By doing that, we will make a difference in the landscape of this country. What do we intend to do here? Anything that is [22:32]. We want to transform that across the chain. Storage can be [22:39] storage, [22:39] storage, [22:40] storage. All modern warehousing, we have decided to become the largest clear and modern landscape. We are building logistic parts across the country through our partner when that partner developers. Fifty million [22:56 – 23:04] operating right now. We are already among the largest in five years. We have decided to make 50 million in the next five years and 100 million in the next ten years. Across 21 major [23:16] and production centers of the country. And we've decided to link all logistic parts with each of them with a network of trucks, and we'll run approximately 50,000 trucks. That's what we have done for the last five years. We are building this [23:32] 50 million sq. ft. On top of that, we started this company from scratch. We've been building expertise. We call ourselves today, nine-by-nine-by-nine company. We're expertise today in nine sectors. We have nine products on the fulfillment side, and we've got nine products on the logistics side and the transportation side. Building these 18 products costs nine sectors, five years has been a perfect journey, and it's been a lot of hard work to build 18 products in nine sectors within a period of five years and building them [24:08]. I think we have done well. We had our challenges in the pandemic, but I think we have done well. We're a nine-by-nine-by-nine company. We have one of the largest [24:19] players with this kind of product portfolio. We still believe we have only begun.
Alejandro: And it requires money to do that. In your case, it was very unique the way in which you capitalized the business because typically, people would go the venture route, raise a seed, a Series A, Series B, Series C. In your case, you said, "That's not for me. I'm going to go at it right away with a really big private equity round, which is not normal. Tell us about that thinking and how that happened.
Anshuman Singh: In 2014, when I started thinking about it, I was only 45, and I realized that I've only been a CEO for ten years. I've been a co-founder, I've built large companies, so why do I want to go a lot. I want to go a lot because I feel that I can actually build a legacy. I have transformed the supply chain of this country, and ten years later, when we look back, I have the fortune of looking back with the satisfaction that yes, I was able to move the needle in this landscape, in this sector, in this area, in this country or in this part of the world. I think that was a driving force. That cap was that if I wanted to go with [25:28], seed funding round [25:30], I couldn't have made it big in a short period. This business requires a lot of expertise, a lot of [25:38], a lot of capital right away. That is the reason where right there [25:44] we feel entrepreneurial companies in this country are [25:47] Stellar. [25:49] retail group. Similarly, all other retail groups and multinational companies within India are one or two more [25:59] large corporates in other sectors. This is the only entrepreneurial company to build this [26:06] that I shouldn't even try building this if I'm not able to raise large capital. I [26:11] very limited capital, and realize the importance of capital for fast growth, for fast scaling.
Alejandro: What's the total amount that has been raised to date?
Anshuman Singh: $135 million.
Alejandro: $135 million was the private equity round. For the people that are listening to get a good understanding of the scope and the size of Stellar today, is there anything you can share in terms of maybe the number of employees or anything else?
Anshuman Singh: We have around 15,000 employees today. 15,000 is a large number, and we are present in approximately 150 towns and cities in the country. We run 12 million sq. ft. of operations. We run 3,000 trucks, and we still have a long way to go. We walk across fashion, lifestyle, retail, automotive, industrial, engineering, consumer goods, and the largest sector for us today is the most modern sector, eCommerce. But this is something I've not done in Future Supply Chain. A lot of eCommerce products [27:14] for the first time, and the one thing I want to share with the listeners is that, especially in a country like ours, the changes are only accelerating. Every year, the changes are so high that we have to keep reinventing ourselves to keep pace with the times. In 2016, when I started the company, and now in 2022, the world is very different. It's very different than in 2007 when I started Future Supply Chain. The world had already changed by 2016. But between 2016 and today, the world has changed multiple times over. Especially with the pandemic, it has changed faster. eCommerce is a very big sector today, so we built phenomenal expertise in the eCommerce sector. Again, another sector, we call it the pandemic, has taken off in the pharmaceutical sector, where we are revolutionizing the supply chain. The supply chain in the pharmaceutical in this space is very primitive. We have done a lot of work there. eCommerce is the fastest-growing sector, so we have done a lot over there. Other sectors are already there, but the reason for building—you asked me why I decided to build Stellar in 2016. There's a very big change that happened in India, and that's the goods and services tax [28:28] came to India in 2016. The [28:32] in India. The whole nation became one nation, one tax. After that, every state was a different tax regime. That was the right time to form a supply chain company because all companies, all corporates, wouldn't reconfigure the supply chain over the next five to ten years. They would need larger holdings, larger storage, modern accommodation. Before that, they didn't need those. They were running a small operation in every state. It was the right time, and I think all that is happening today. All the sectors will be transforming the supply chains. All companies are moving toward a modern supply chain, and India is a country where 90% of the supply chain [29:16] sector. Only 10% was organized. In the next ten years, that 10% might go to 40%, and that's a huge landscape. It's a $500 billion market, and 40% of that is a $200 billion opportunity. Even today, there's not a single company in the supply chain business, which is a billion dollars in revenues. You can just imagine that fortunately there is [29:42 – 29:46] in terms of [29:47]. The roads have improved, the forts have improved, the buildings have improved. The corporates haven't yet made a large role in transforming supply chains, which we are here to do. Fortunately for our customers, and for us, the corporates are going to use us. Our goal is to help our corporate customers improve their sales, improve their profitability, improve their margins, improve their speed, time to market, and reduce the cost to market. That's what we are here for, and that's what we're doing every day.
Alejandro: Now, 15,000 people is a lot of people to manage. What have you learned about people?
Anshuman Singh: I think that's something I learned in my childhood. My father used to run [30:27] with 100,000 people, and I used to see him handle unions. Business-class families learn business while growing up. I learned management while growing up, and I think I learned a lot from my father on how to handle people, how to become passionate with people, how to have the context, and deal with people holistically. People here are not very demanding. You just have to be understanding, compassionate, and take good care of them. Don't treat them as an outsider; treat them as part of the ecosystem, and they'll go along very well with you. I think the biggest thing that I've learned with people is: don't treat them as an HR function. I don't have an industrial relations function. I've never built an industrial relations function. I've run 14 companies, UMB, German. I've run many companies, but I had two functions in my company. One has been in accelerations, but I don't believe that my workers needed an acceleration department to handle them. It is us managers who will handle them directly. The second function is a legal function. If you don't have a legal function, you'll not have a business. If you have a legal function, they'll find out for themselves. Similarly, if you're in the [31:51] function, they'll find work for themselves, and unions will be created. Today, fortunately, at Stellar, we don't have a single union, and we don't have a [32:00]. We keep people as equals. We have cricket matches with them. We play with them. We give them respect, and believe me, they give phenomenal respect. They are hardworking people.
Alejandro: Imagine you go to sleep tonight, Anshuman, and you wake up in a world, let's say, five or six years later where the vision of Stellar is fully realized. What does that world look like?
Anshuman Singh: If I wake up five years later, I can see the supply chain landscape in the country, the speed of goods moving in this country, the speed of the way [32:39]. It is being done in the U.S. and Europe today. I think it will be a very satisfying moment that this is what we have been able to build. We were at least 50, 60, 70 years behind the world. We would [32:56] in the next five years. That will be a very satisfying dream that we have played out all in transforming the supply chain of this nation. This nation competes with the best in the world in terms of infrastructure, technology, supply chain, speed, cost, delivering service to the end customers, and all reducing [33:18] and making businesses much more efficient. That would be a very satisfying day.
Alejandro: It definitely sounds satisfying, Anshuman. Now, imagine that I put you into a time machine, and I bring you back in time. I put you into a time machine, and I bring you back in time to that moment where you were thinking about starting your first business. If you had the opportunity of going back and having a chat with that younger Anshuman, based on what you know now. Now, you've built a few companies. You've been around the block. So if you had the opportunity of having a chat with your younger self and giving your younger self one piece of advice before launching a business, what would that be and why given what you know now?
Anshuman Singh: I wouldn't have changed anything. I would do exactly the same thing again. But if I had to give a piece of advice to people in India, I can't say the same thing about the rest of the world. Entrepreneurship is now becoming easier. In the last one to three years, entrepreneurship has become easier, but entrepreneurship is a thing full of risks all the time. Get into it, not because it's fashionable. Get into it only if you believe that you're [34:34] and you can leave a cushy, rosy, comfortable job. In India, even today, a job is a very sought-after thing. Entrepreneurship is a fad even now. There are a lot of startup stories which if you read the newspapers every day and see a lot of startup stories. What you don't read is 99.9% of the failures that happen every day in the entrepreneurship space. The country is evolving. I'm sure in the next five years, it will evolve phenomenally. [35:06]. This is a company I've built from scratch. To say that it was easy will be making a fool of everybody else, including myself. It was never easy. It had never been easy building businesses from scratch. It has always been difficult. When you read entrepreneurial stories today, the people are raising millions and millions of dollars. It's only the success story that you're reading. You're not reading the stories which have not been successful. The larger [35:32] still is struggling, so get into entrepreneurship in this country only if you really believe that you want to take that risk and you're not doing it for the sake of trying. Entrepreneurship is something you should not do but having to go at it or trying it. Do it only if you believe in it, and you believe in yourself.
Alejandro: Absolutely. So, Anshuman, for the people that are listening, what is the best way for them to reach out and say hi?
Anshuman Singh: They can write to me at [email protected] They can go to my website. But the best way to say hi is my email. They can go to my LinkedIn and connect to me by LinkedIn. I'm not a very active social media person, so I'm not available on Facebook, Instagram, or Telegram, but I'm available on LinkedIn.
Alejandro: Fantastic. Anshuman, thank you so much for being on the DealMakers show today.
Anshuman Singh: Thank you so much, Alejandro. Thank you so much!
* * *
If you like the show, make sure that you hit that subscribe button. If you can leave a review as well, that would be fantastic. And if you got any value either from this episode or from the show itself, share it with a friend. Perhaps they will also appreciate it. Also, remember, if you need any help, whether it is with your fundraising efforts or with selling your business, you can reach me at [email protected].
Podcast: Play in new window | Download
Subscribe: Google Podcasts | Spotify | Stitcher | TuneIn | RSS | More
Facebook Comments